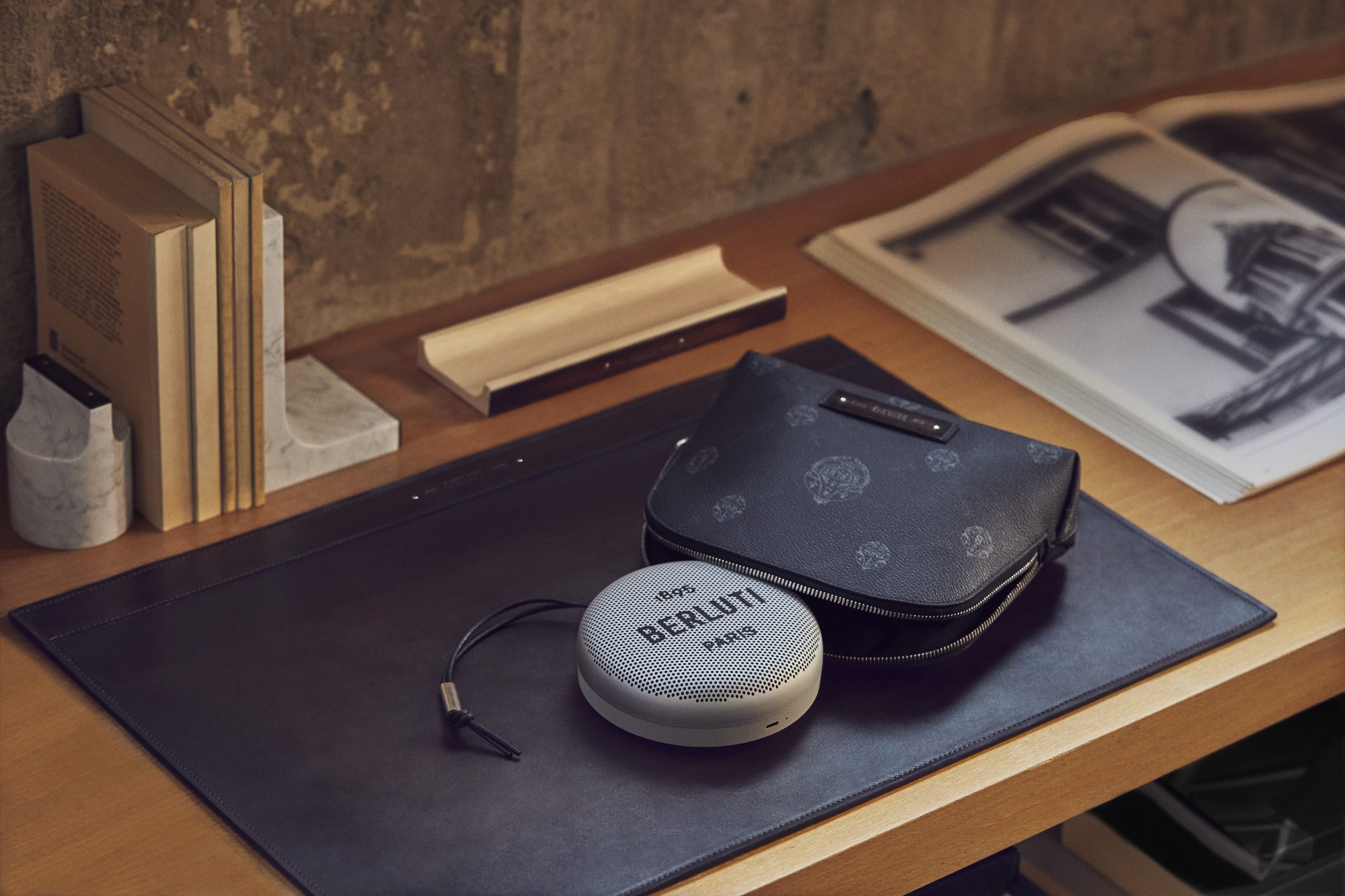 It is not the first time that Danish audio maker Bang & Olufsen has collaborated with a fashion label. In 2019, it worked with Saint Laurent. In 2020, it teamed up with 1017 ALYX 9sm. This year, it added Berluti to its portfolio.
More than just an audio collection, the latest collaborative collection is a fusion of signature sound and exceptional craftsmanship, bearing Berluti's distinctive design elements. Made for urban travellers and lifestyle connoisseurs alike, the creation comprising six stunning pieces is comprehensive, ranging from on-the-go and personal to home products.
"For nearly a century, Bang & Olufsen has been pushing the boundaries of audio technology and the company continues to sit at the forefront of acoustic innovation. Together with Berluti, we are bringing the best of artisanship to the fore with our expertise in sound and design, and Berluti's knowledge in leather craftsmanship to create a truly remarkable collection", says Christoffer Poulsen, SVP of product management & brand partnering at Bang & Olufsen.
Here are the highlights of the collection.
Beosound A1 2nd Gen Berluti Edition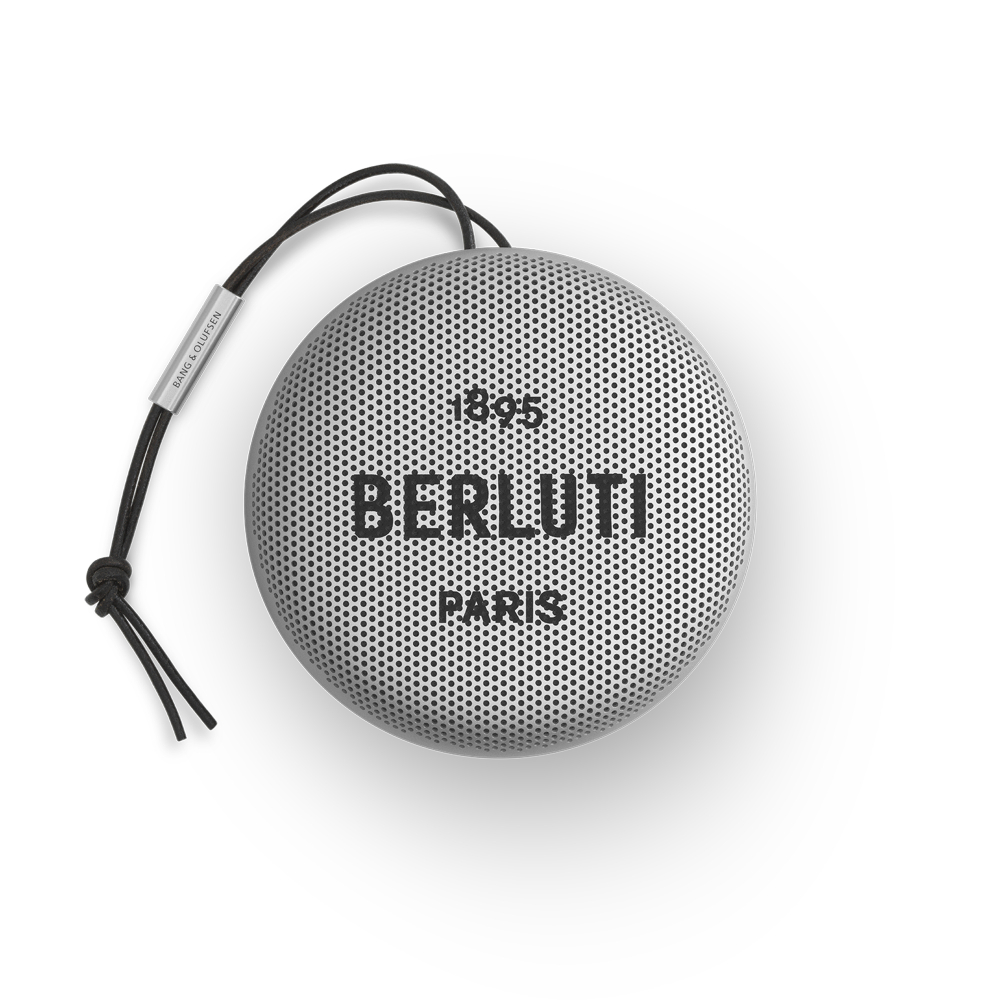 Bang & Olufsen's award winning portable Bluetooth speaker makes both great speaker and microphone with 360 degree omnidirectional powerful sound and a three microphone array, not to mention built-in Alexa. The audio equipment in Grey Mist creates a bold expression with a large Berluti logo on top with detailings of calf leather cord and aluminium tag.
Beoplay H95 Berluti Edition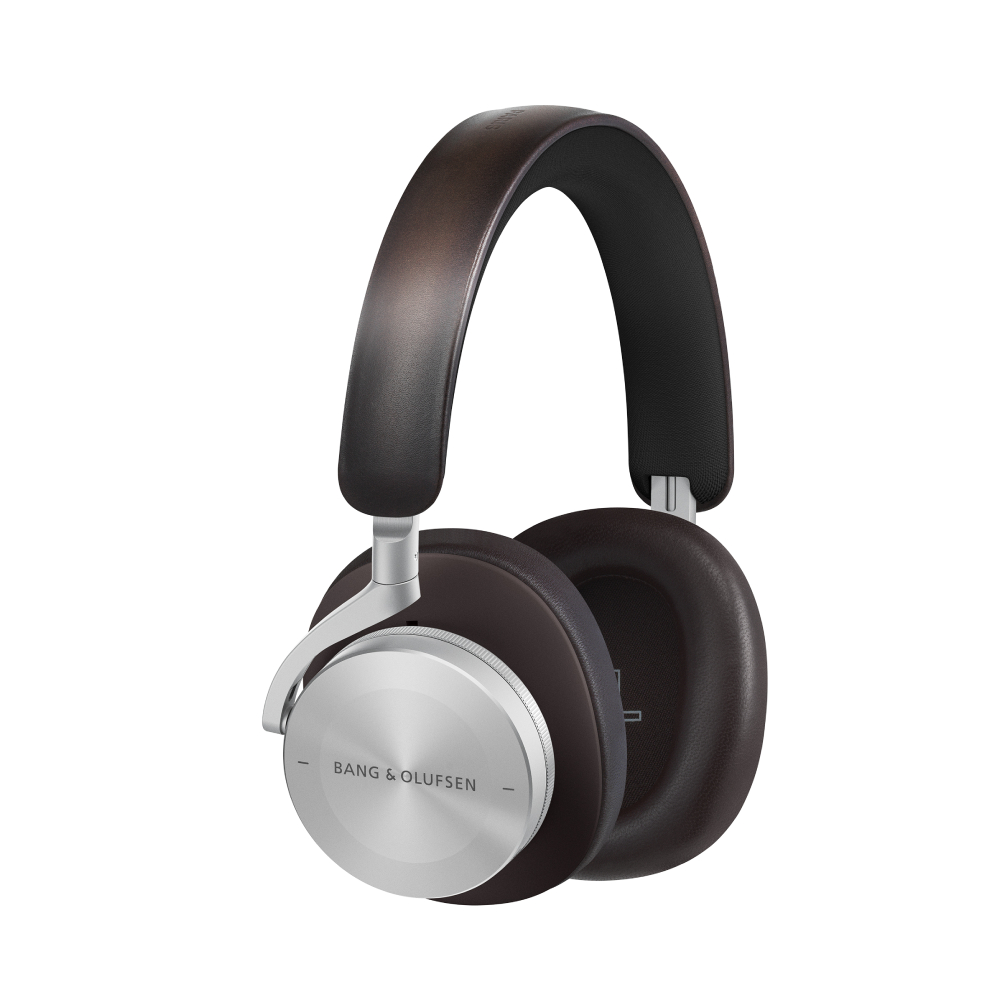 Touted as the Danish brand's finest wireless headphones, the piece is an all-rounder that excels with its qualities of sound, comfort and build. Featuring truly effective noise cancellation with 38 hours of play time, the headband is decorated with Berluti's trademark Venezia leather and the aluminium discs are engraved with Berluti logo on the left side and Bang & Olufsen logo on the right side.
Berluti Sound Pouch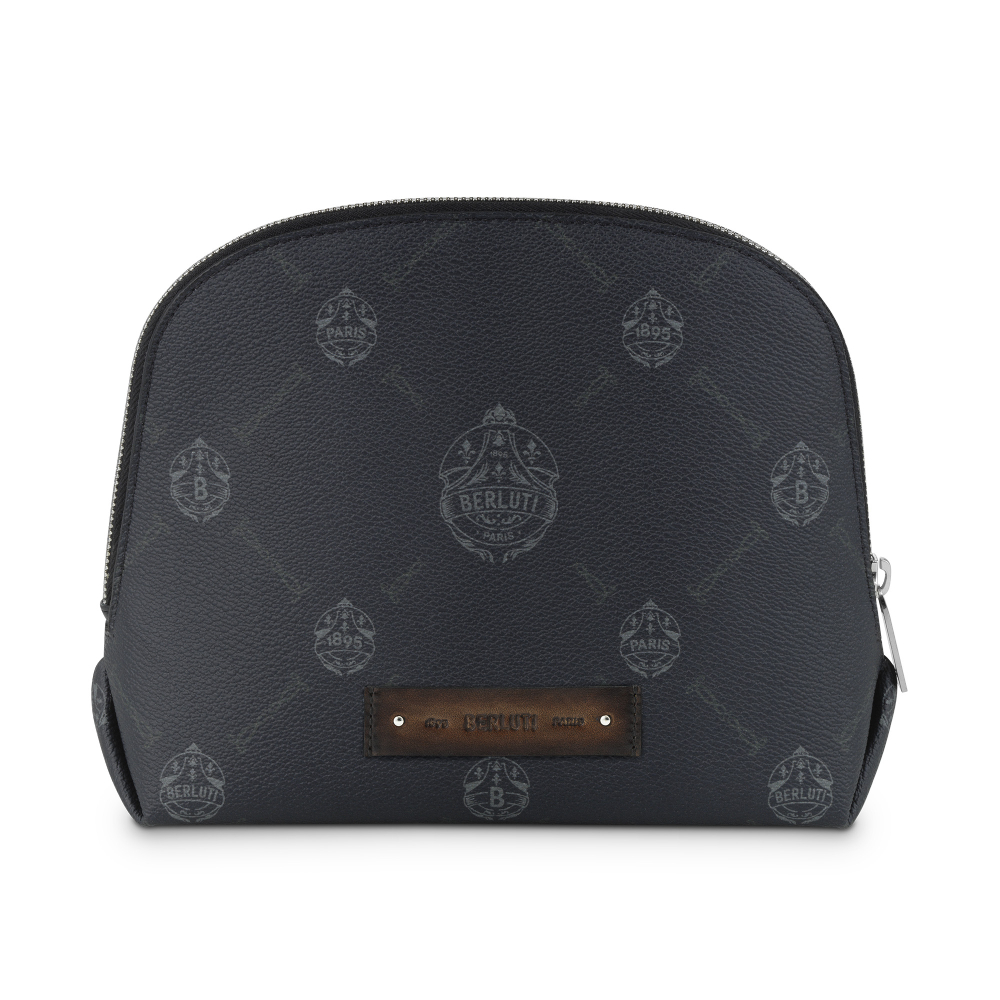 Made to keep the Beosound A1 speaker and Beoplay H95 headphones, the pouch is unmistakably Berluti with the Signature Canvas and patinated Venezia leather tag.
Beosound Balance Berluti Edition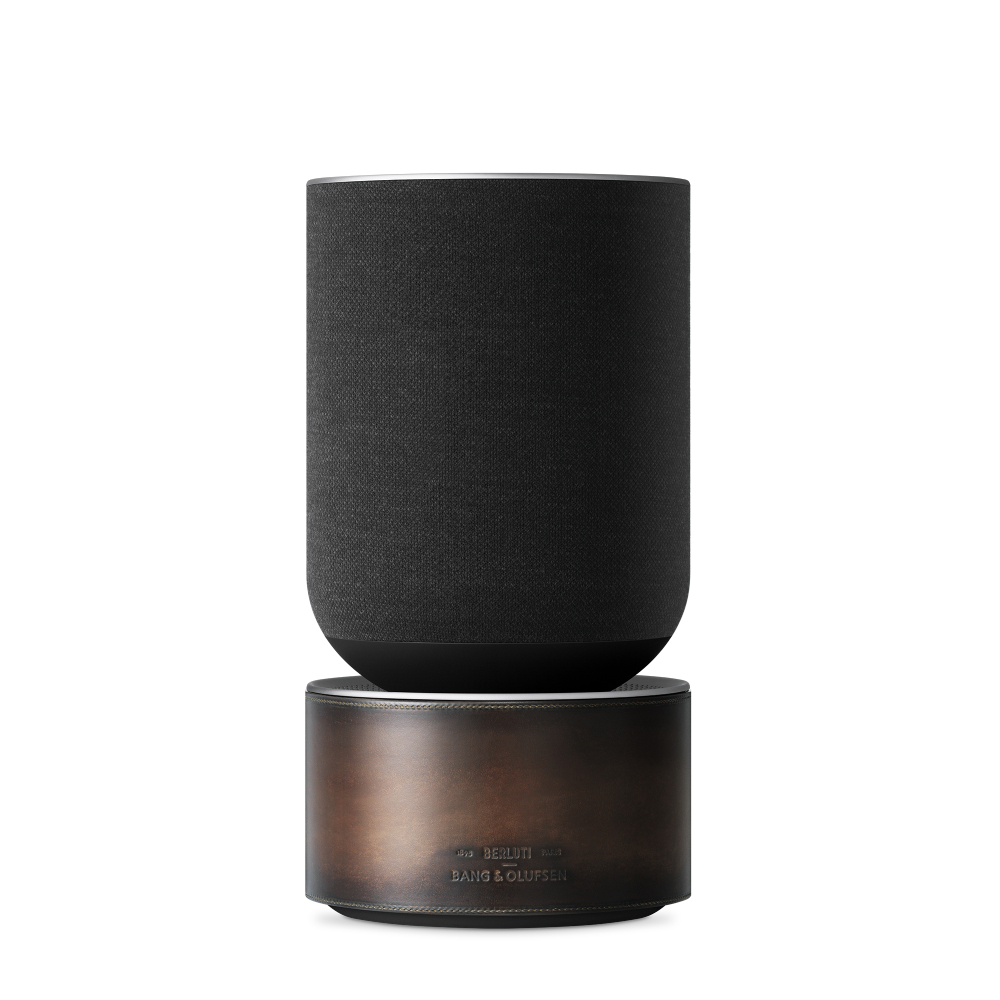 A concession to smart devices, the home speaker is characterised with cylindrical silhouette and installed with a hidden touch interface, inviting people to interact with it when being approached. Decorated with hand-patinated Venezia leather, the audio equipment is beefed up with seven carefully placed speaker drivers enhanced with beam-forming technology.
Beolab 90 Berluti Edition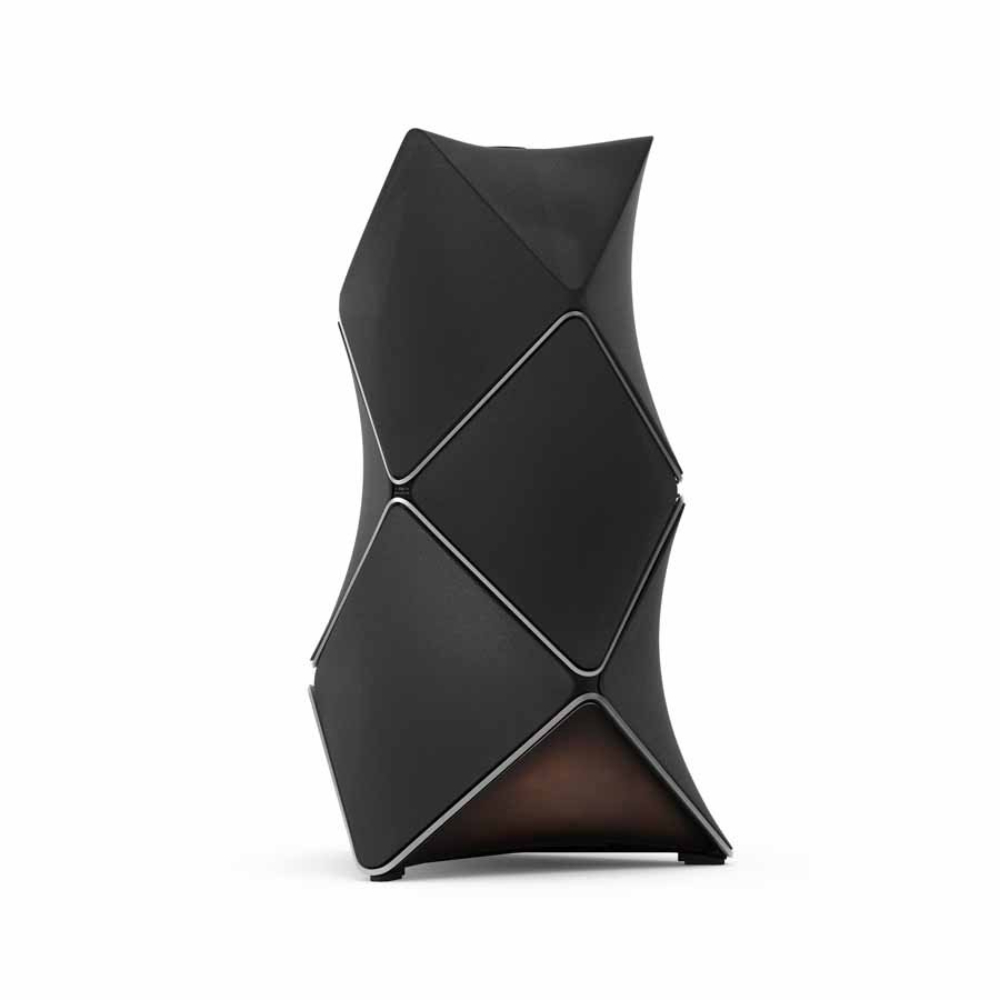 Here is another high-performance sound experience, packed with 8,200 watts of musical power and the intelligent Beolab 90, which is adaptive to its surroundings and adjustable with listening modes to bring entertainment to the next level. The base of the aluminium speaker is customised with Berluti's Venezia leather.
Beovision Harmony Berluti Edition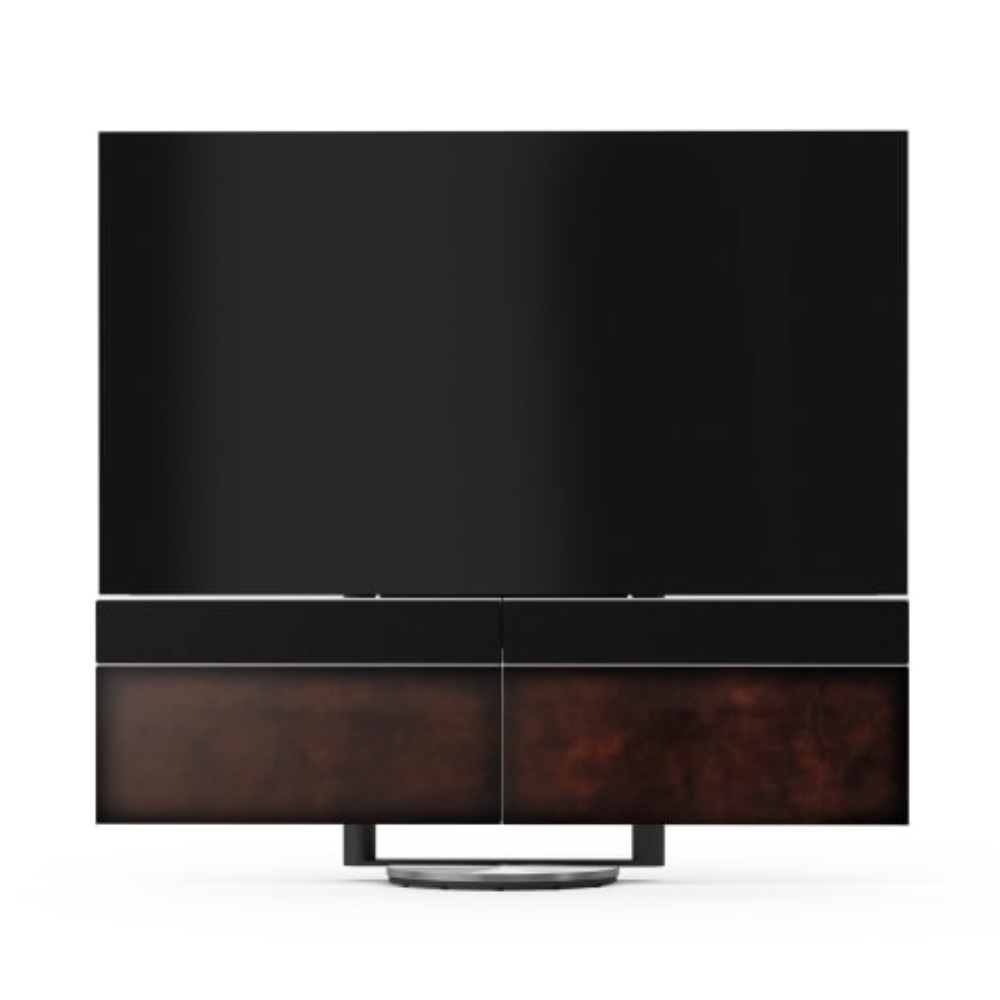 Originally unveiled at Milan Design Week in 2019, the 77-inch TV is a perfect blend of art and technology. The fluid creation is foldable and turn into a sculptural shape when it is not in use. Coupled with LG 4k resolution OLED screen, anything less than impressive is not likely on the cards.
The collection is available in limited quantities in selected Berluti, Bang & Olufsen stores and e-shops. Beovision Harmony and Beolab 90 can be commissioned through made-to-order service.