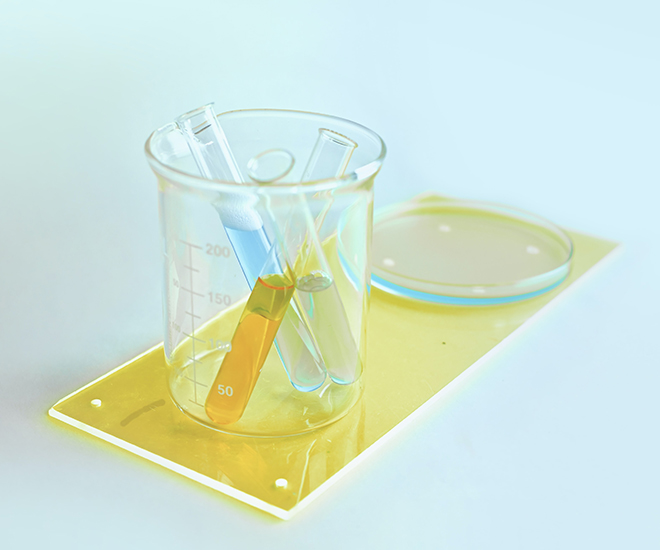 Navigating the world of skin care can be tough. We can read all the reviews by influencers or celebrities and still end up buying products that don't meet our expectation. But lifting the veil on the content around key ingredients, potency and the use of particular products is a full-time job that most of us aren't qualified for. Enter the "skinfluencers", a new crop of beauty insiders and influencers who are using their social media platform to demystify skin care and clear up the industry's most pervasive myths. Unlike the traditional beauty influencers, they are not only scientifically literate, qualified and facts-orientated, but they also invent viral trends and hold brands accountable.
View this post on Instagram
One of the originals is Michelle Wong, a Sydney- based science teacher with a PhD in medicinal and supramolecular chemistry. While the science behind skin care can be complex, she breaks it down in the simplest form so anyone can understand it. "I started a blog back in 2011 when I was a student. I was building a skin care routine on a budget and it was only then that I realised how confusing product messaging can be," she says. The idea of "clean" and "dirty" ingredients and products is false, she insists. On the whole, this is largely a myth and one she spends a lot of time trying to dispel.
According to her, people want "natural" products and ingredients because they believe them to be gentler or better or more environmentally friendly. "There's an idea that 'if it's natural, it must be gentle'. But plants didn't evolve to make our skin better; a lot of the time plants evolved to defend themselves. All substances, natural or not contains chemical. Generally, if you go to a dermatologist and you have issues with irritated skin, they will put you on products that contain lots of synthetic ingredients, because these ingredients are a lot more predictable."
View this post on Instagram
Gen Z in particular wants to know exactly what they're buying and how a product works – which explains the reason why Alicia Lartey, a UK- based skincare influencer is becoming increasingly popular among the younger generation. Major in biomedical science, she discusses and offers online consultations to teach her audience about corrective skin care. Cutting through marketing fluff, her content is driven by honesty and chock full of essential information. "I want to be the person I wished existed when I was growing up and struggling with my skin," she says. ''When you've had even a little bit of relevant scientific training it becomes glaringly obvious when product marketing is overstepping the mark."
Come for the hot takes, Lartey claims that there are myths specific to black skin that she often gets. ''There is a really popular misconception that melanin or Asian skin tones are not really suitable to use AHAs, for instance, but actually they're perfectly fine. There are so many factors that you have to take into consideration when you're choosing your exfoliant, but not necessarily your skin colour."
View this post on Instagram
US-based skincare formulator Esther Olu agrees. "I created my platform for consumers to learn the basics, the advanced and the in-between," she says. "While training in dermatology and doing a master's in skin aesthetics, I started to realise a lot of information was incorrect or interpreted incorrectly." One of the famous myths Olu has debunked on her Instagram is how drinking more water leads to clear, hydrated skin pointing out that there is still a lack of evidence to support the claim. "The effective method for skin hydration would be through the usage of topical products that incorporate ingredients such as humectants, occlusives and emollients can help attract and lock in moisture, ultimately resulting in hydrated, glowing skin."
View this post on Instagram
Linda Jakubus, a Michigan-based cosmetic formulator, focuses on problematic false claims too with a take- no-prisoners approach on false marketing claims. "The #switchtosafer propaganda is a scare tactic. We already have safe cosmetics. It's causing consumers needless stress and anxiety. Brands are committing psychological warfare on the consumer to get a leg up on any competition and people need to be made aware." She also puts the spotlight on the emphasis of "clean" beauty. "It's a dirty word. It's not tangible. It's vague and implies that other brands are dirty. It has no legal definition; it's unregulated, subjective and arbitrary."
With the rise of these skinfluencers, some brands have welcomed their takes with an open mind while others consider them a pain in the ass. For consumers, though, this movement represents a fresh new direction where they can get a lot of valuable information without any gatekeeping and equipped themselves with skincare knowledge – as long as Wong and her peers remain their authentic, unbiased voice.