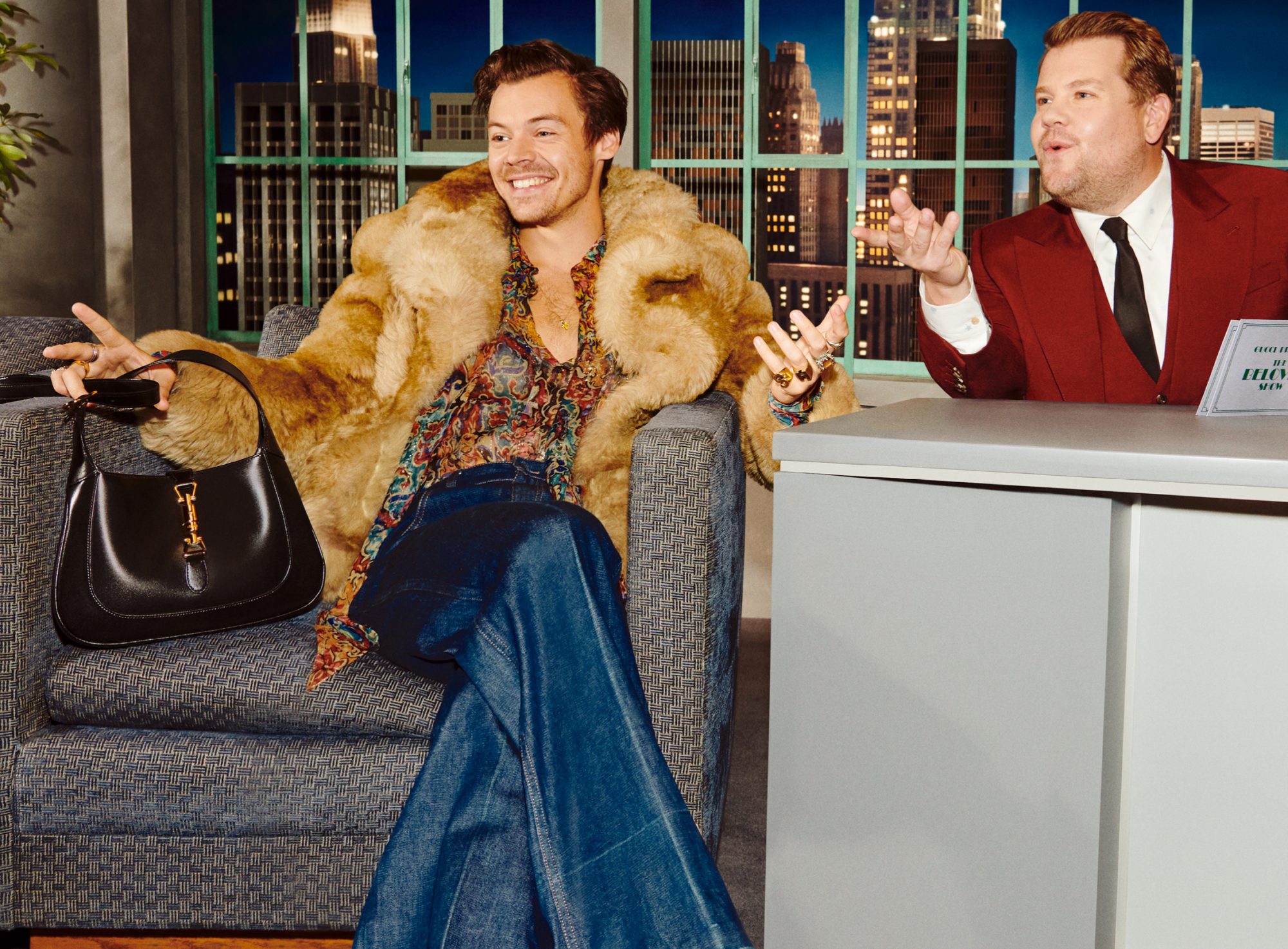 From the Aria show to this Beloved campaign, it is conspicuous that Michele-led brand has inclined towards a more glamourous approach this year. It is understandable as the brand is celebrating its centenary and glamour is sought as an appropriate tone of voice.
For the Beloved campaign shot by Harmony Korine, Gucci becomes the guest of the night at James Corden's Talk Show with their stellar cast of Gucci friends joining the famous English host. Awkwafina, Dakota Johnson, Diane Keaton, Harry Styles, Serena Williams and Sienna Miller are all dressed in Michele's retro fashion. Besides the well-known Gucci gang and whimsical pieces, the arm candies including Dionysus bag, Gucci Horsebit 1955, GG Marmont and Jackie 1961 are also the protagonists.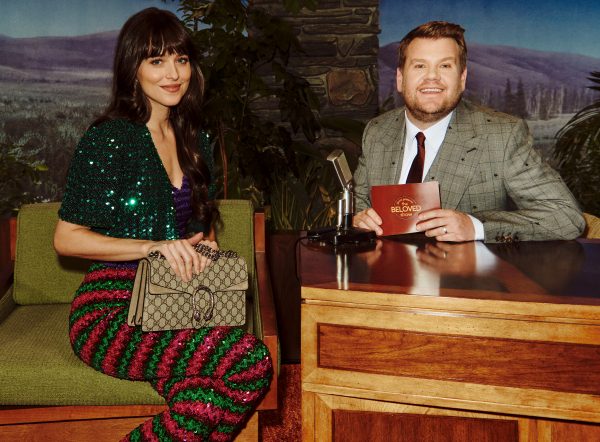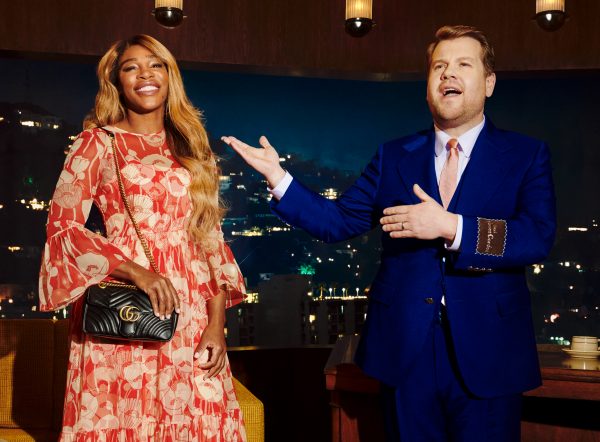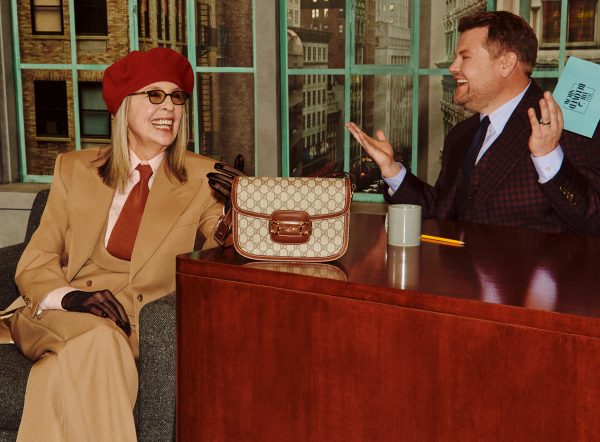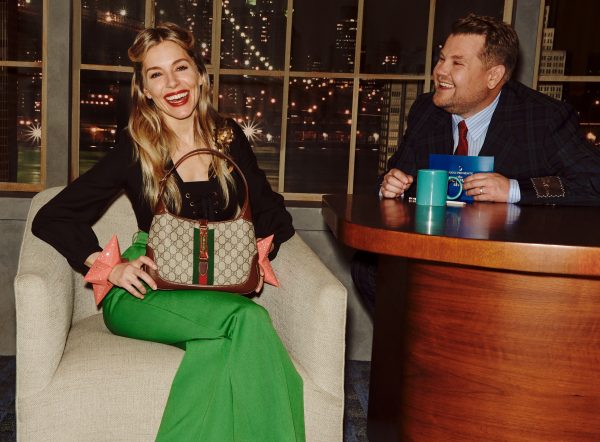 A nod to Dionysus – Greek god of wine, pleasure and festivity – the eponymous bag featuring two tiger heads shaped in the form of a spur was a creation that first appeared in Michele's first womenswear presentation for the Maison. GG Marmont, another creation debuted in Gucci's Autumn/Winter 2016 runway, bears the label's signature Double G hardware.
The Gucci Horsebit 1955 carried by Diane Keaton, on other hand, is a staple that encapsulates the Maison's equestrian heritage and contemporary details. The unisex Jackie 1961, seen on the likes of Harry Styles and Luhan, also makes it on the VIP list of the night.
Check out the Gucci Beloved lines here.