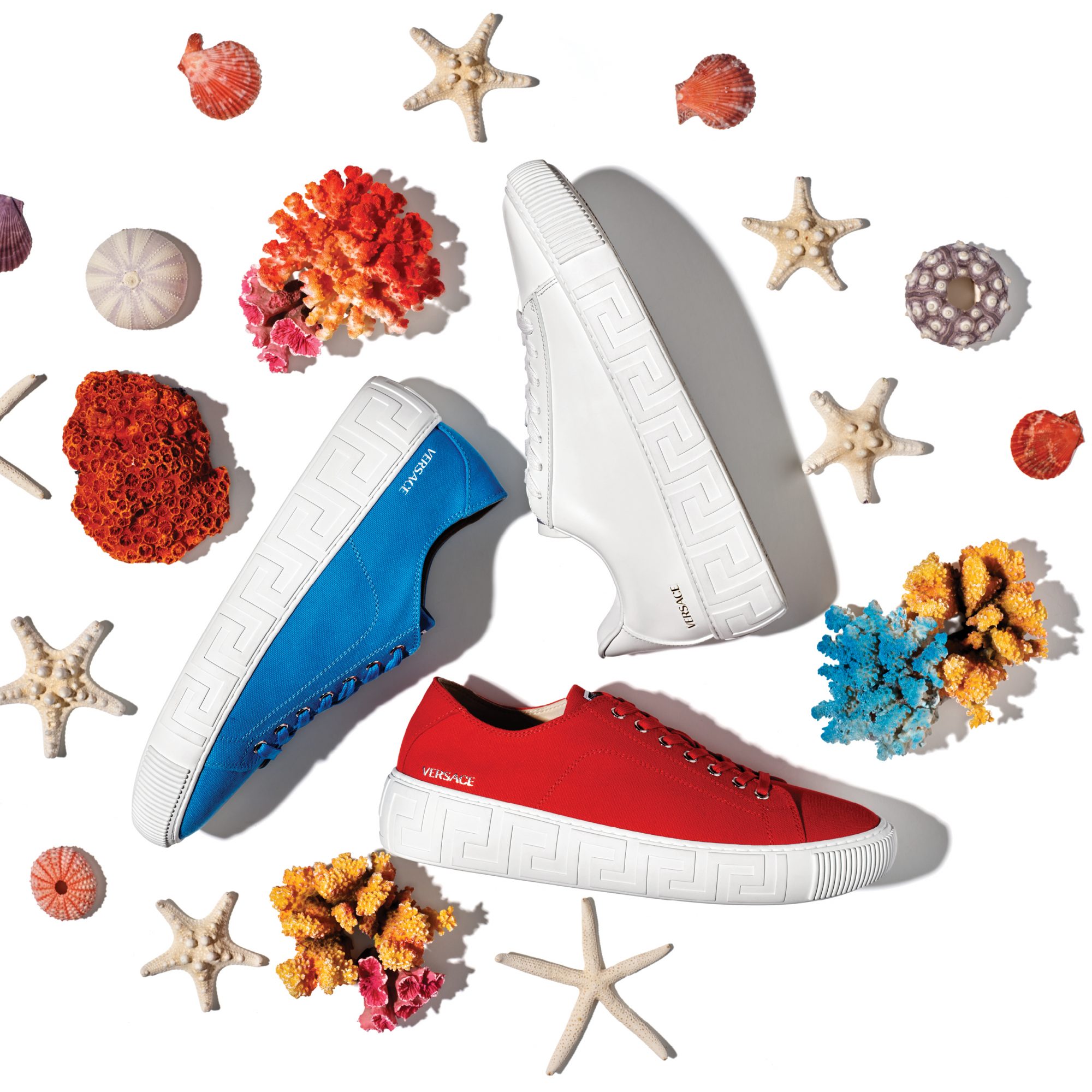 First appeared on the clothing as well as in fashion and fine jewellery and luxurious leather bags in Versace's Autumn/Winter 1988 collection, the Greek Key – an ancient motif seen in Greek temples, labyrinths, buildings and in pottery – depicts a recurring theme on infinity and unity of the Italian fashion powerhouse.
Recently, the iconic Greca motif received a reinterpretation during the Versace Autumn/Winter 2021 digital presentation, showing the strong geometric lines of Greek Key alongside the Versace logo in various sizes and colourways. As a matter of fact, traces of the Greca motif could already be spotted from Versace's Spring/Summer 2021 collection last September.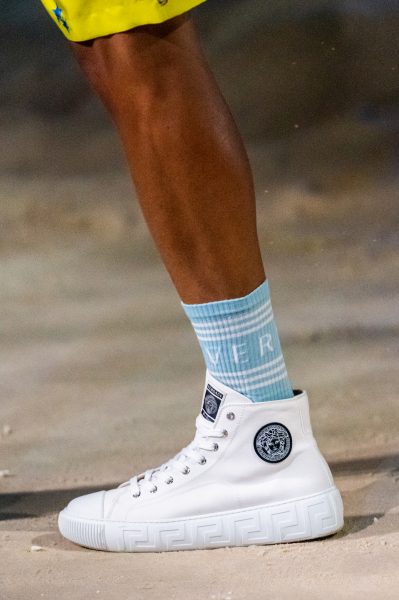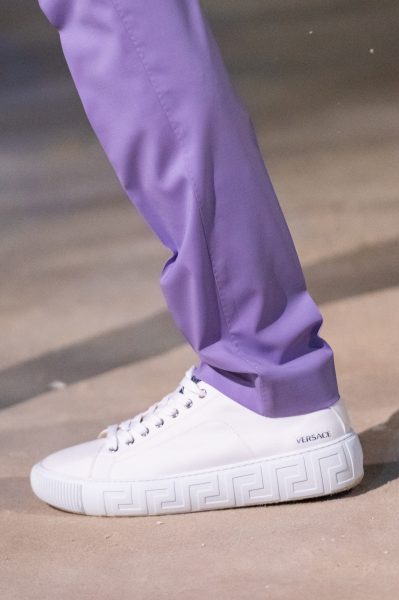 Crafted in Italy, the new sneaker comes in both high and low top versions where the elevated outer sole plays host to the debossed Greca with details of hidden Medusa and tonal logo underneath. For a sense of familiarity, the high top is stamped with an iconic Medusa badge at ankle whereas the low top version gets its "seal of authenticity" with a small logo accent at heel counter and tongue.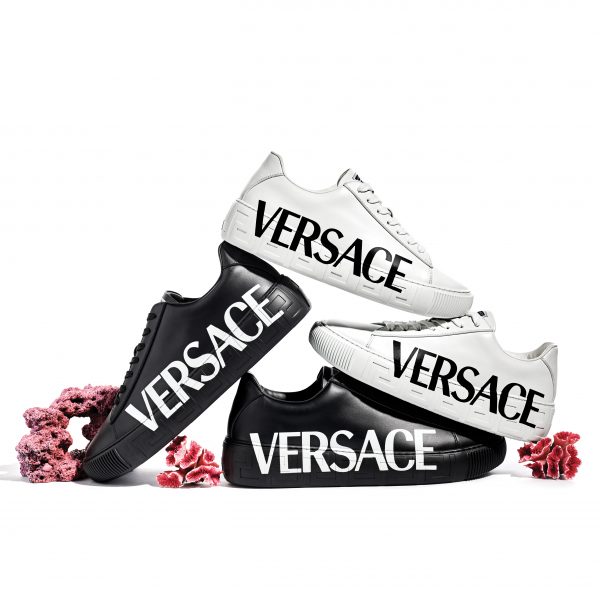 Offering in canvas and leather, the understated silhouettes are either kept minimal in monochrome for an effortless mix-and-match with workday ensemble or in fun and vibrant print for weekends. The pared-down designs are done in both classic black and white, and bold blue and red with the variant of "VERSACE" print on the periphery. Aside from the variety of colours, there're also renditions imagined in the signature Barocco print.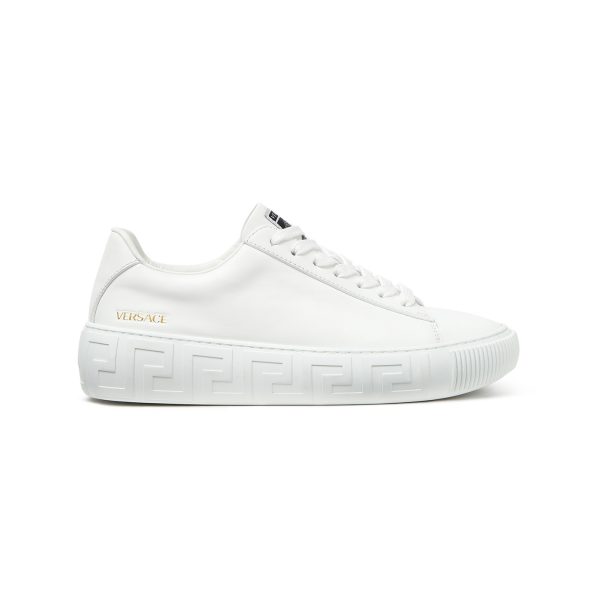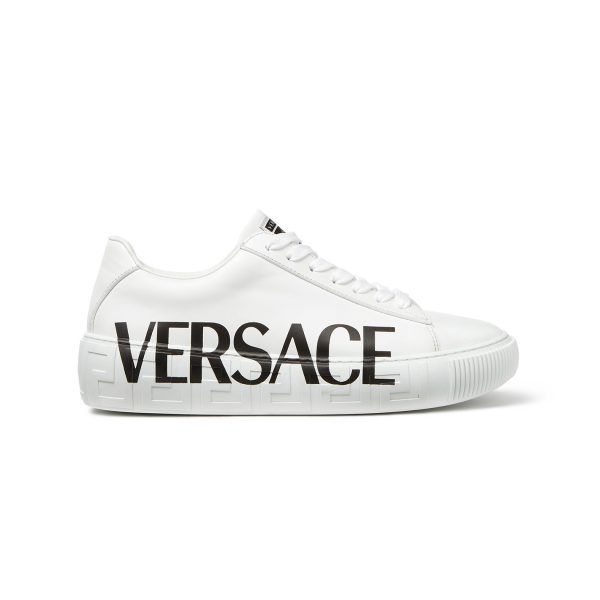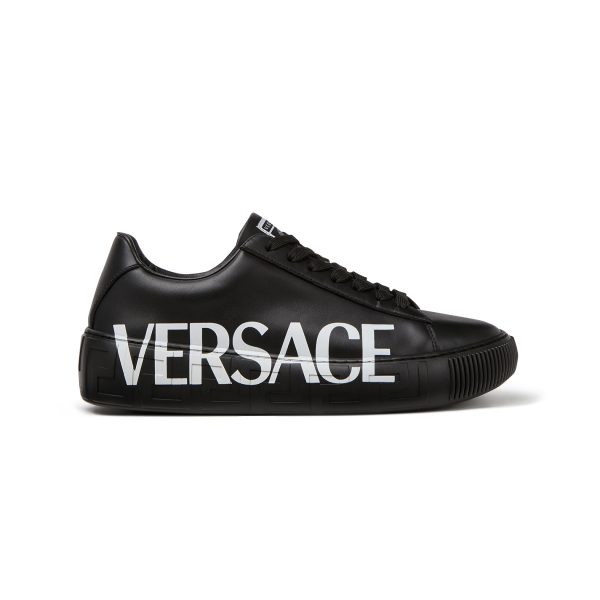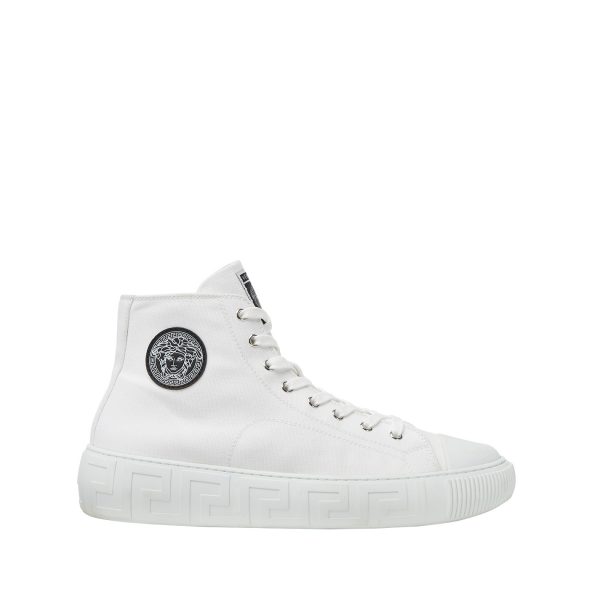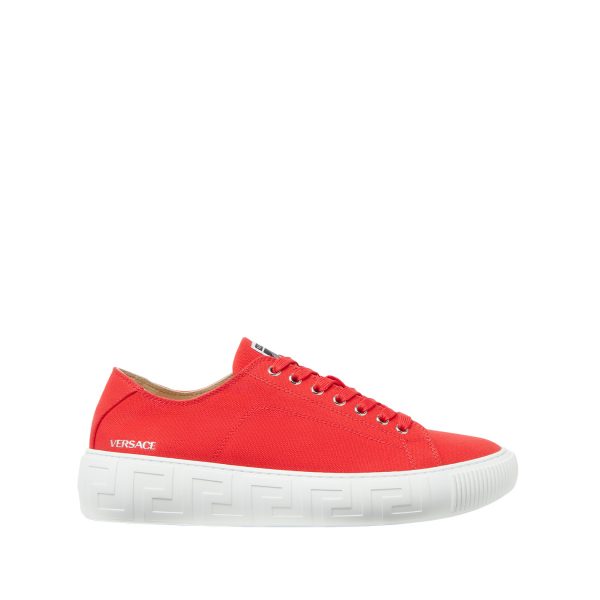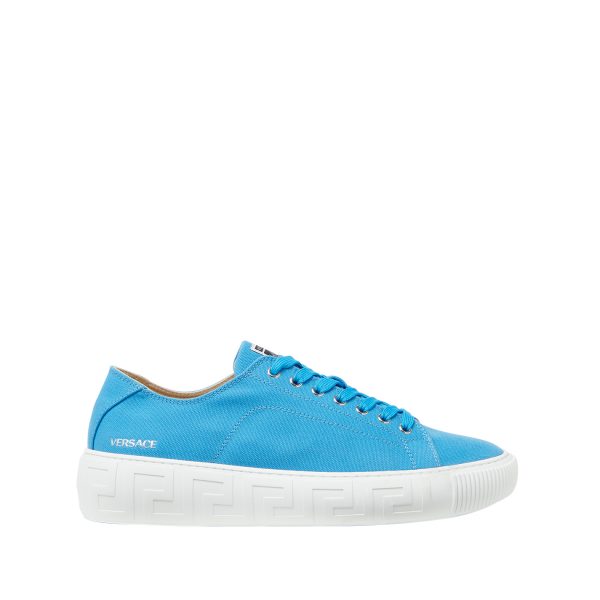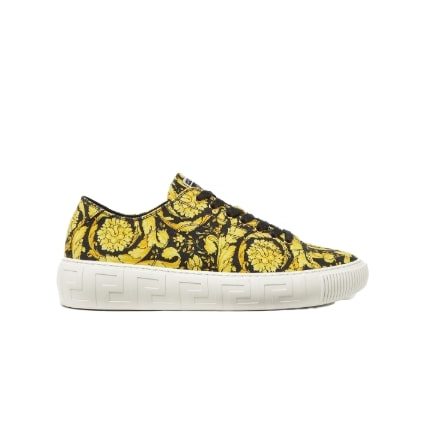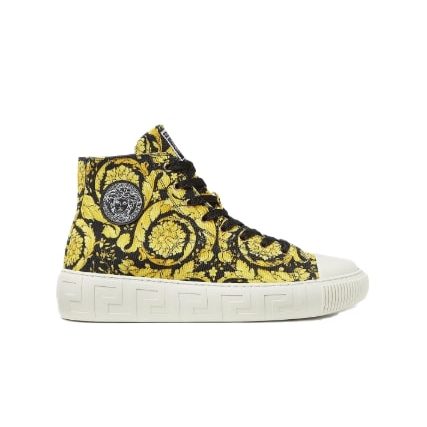 Click here for more information.