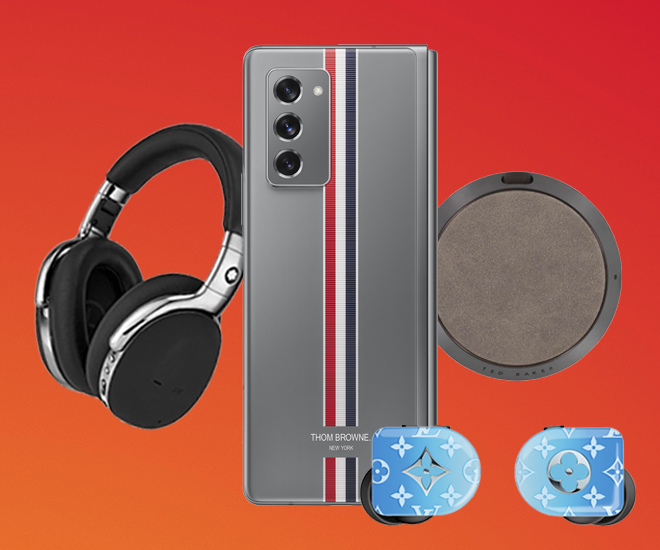 From Louis Vuitton, Saint Laurent to Thom Browne, these are the major collaboration between luxury and technology. They're highly functional and with a high-end design, which includes over-ear headphones, a stunning-looking speaker and a wireless desktop charger with some significant wow factors.
Montblanc MB01 Over-Ear Headphones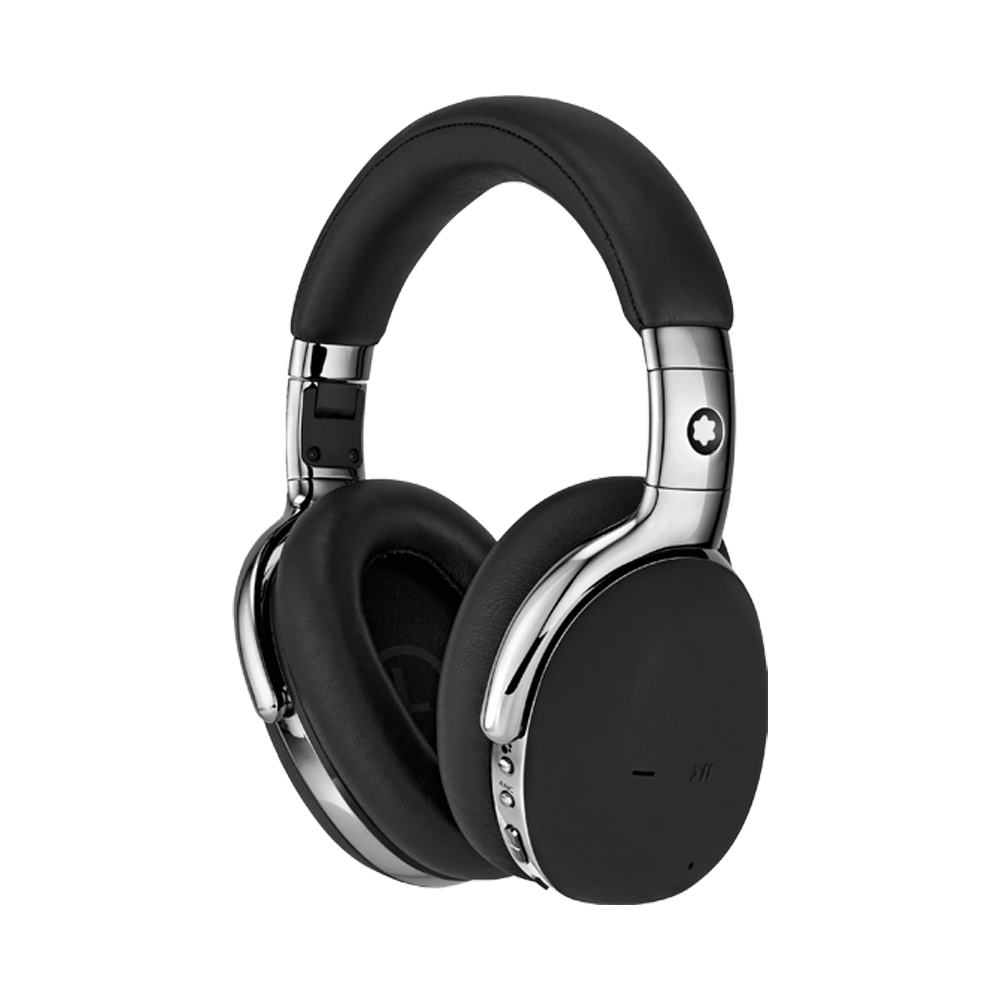 Can you define the relationship between a pen and wearable listening device? Well, Montblanc classifies them under the same category: design. MB01 marks the first venture of the Hamburg-based company into the audio market, away from its celebrated writing instruments, watches, leather goods and functional everyday accessories that we are all familiar with. As with all Montblanc offerings, the newly introduced device is undeniably sleek and sophisticated showing off Montblanc's prowess in blending style with substance.
Montblanc taps into the mind of sound expert and visionary Alex Rosson who was enlisted for his acoustic mastery and audio engineering expertise, along with a few other experienced audio engineers and designers to create a signature Montblanc sound which would sufficiently please audiophiles. The smart headphones are fixed with active noise-cancellation to amplify every essential fragment of the beats as well as Google Assistant for a more personalised on-the-go experience like with the voice-activated device control.
The attractive structure is constructed with comfortability in mind by using fine materials and quality craftsmanship for durability. Both oval-shaped ear cups and metal headband are wrapped in flexible leather with soft fill on the inside. For added convenience, you can also adjust the headphones bars on either side. Those who are not in favour of black headphones can find it other colour offerings – light grey leather with metal detailing and brown leather with gold finishing – all comes with a subtle Montblanc logo emblazoned on each side of the latter.
Saint Laurent x Bang & Olufsen Beoplay A9 Speaker
The style-and-audio powerhouse, Saint Laurent x B&O A9 is by far the most alluring speaker that stands out looking stunning from every angle in any room, with precision room-filing audio system. The high-profile A9 speaker boasts seven driver units – an 8-inch woofer, two 3-inch midranges, two 1.5-inch full-ranges, and two 0.75-inch tweeters – together they create a premium quality and immersive audio quality. Not only that, music-control is also made easy even from a distance as the A9 comes with Google voice command assistant. Everything is encased in an iconic rhythmic circular air-sealed enclosure with a black Saint Laurent logo printed on the back and stands on three mirror-black or golden tone aluminium legs.
Ted Baker Connected Wireless Desktop Charger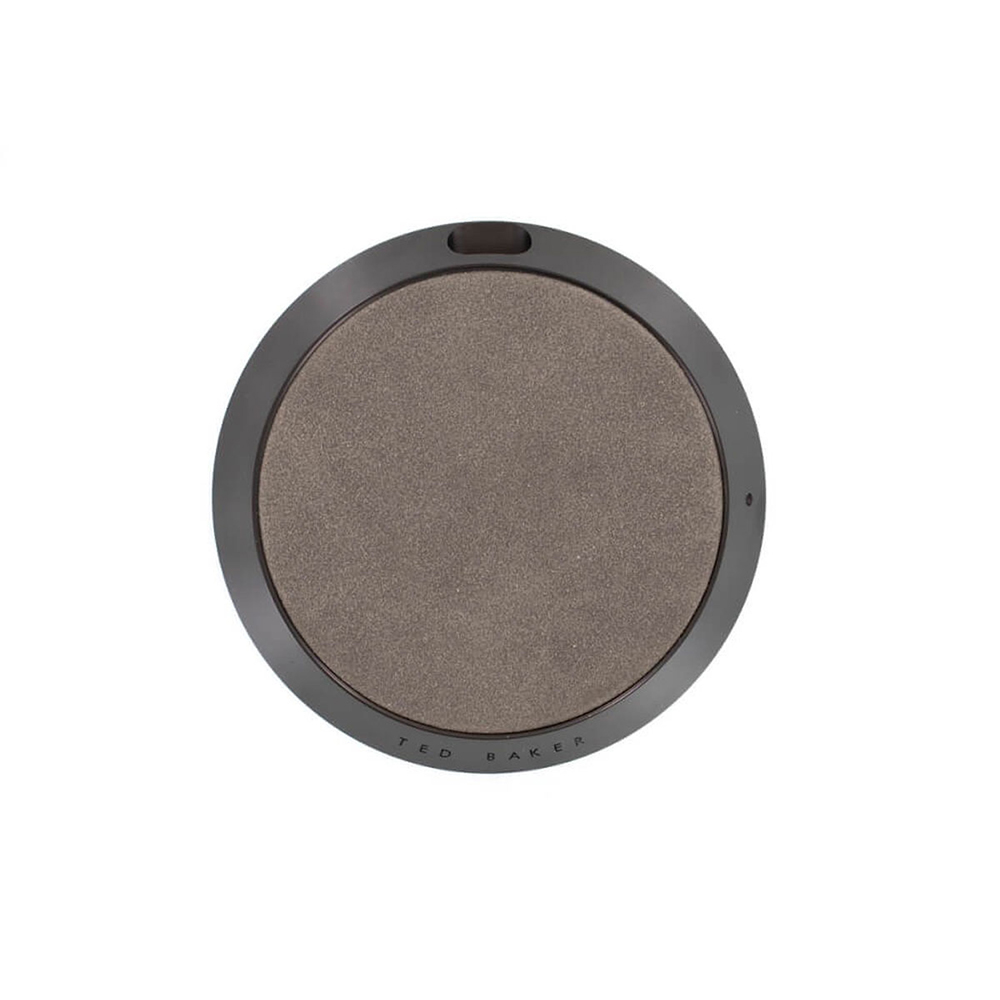 Ensure you have the best-dressed work desk with Ted Baker's wireless desktop charger, part of the British brand's new tech accessories Connected collection. Stylish and, dare we say it, sexy, the charging pad is crafted from the finest materials consist of luxury grey Italian suede on top and brushed brown aluminium around the edge with Ted Baker logo engraving. Ted Baker works closely with technology specialist Proporta on this new gadget, and the DNA of both companies shines through. The power station wirelessly charges up to 10W, which is considerably fast and capable to load at least 15 to 28 percent of power to your smartphone with 30 minutes charging. You can pair it with the Ted Connected phone cases to achieve an even better charging result.
Galaxy Z Fold2 Thom Browne Edition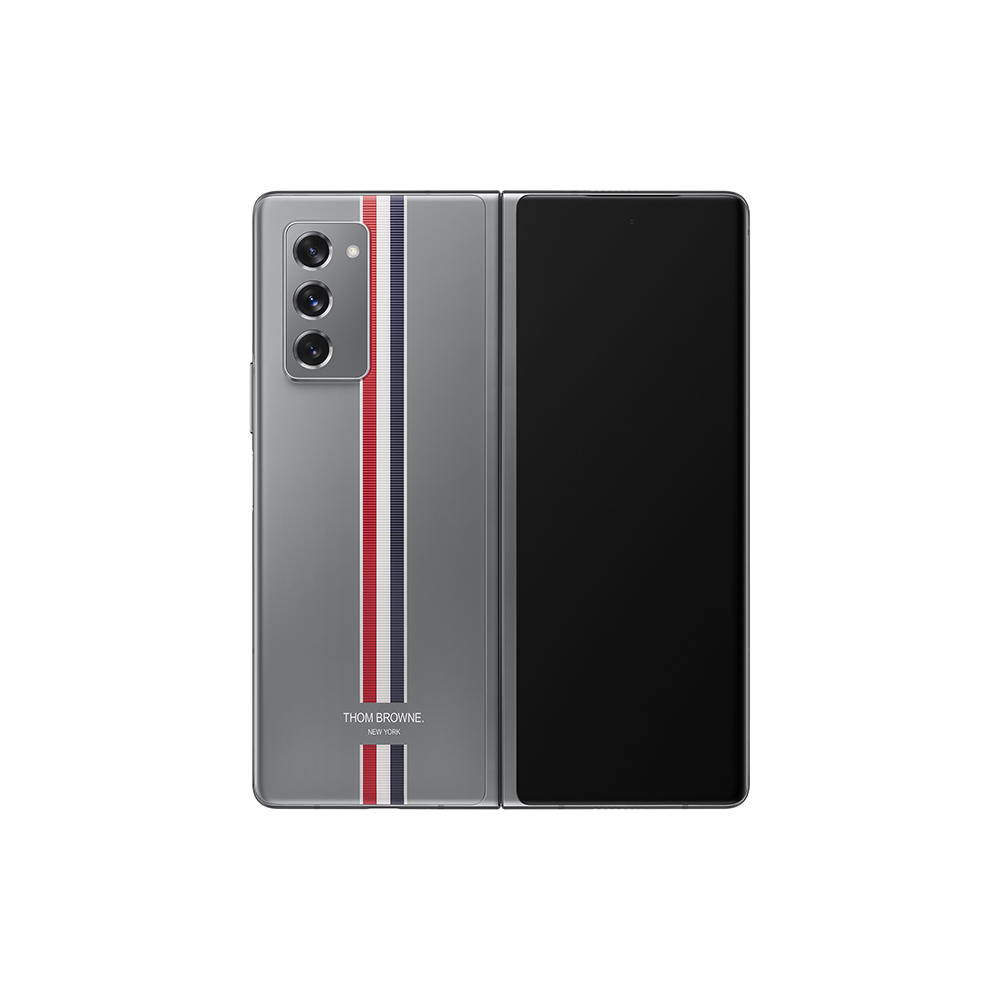 Always trust Samsung to bring something new to the table. Jazzing up its category-defining foldable Samsung Galaxy Z Fold2, the South Korea tech giant tag-teams with the detail- obsessed, LeBron-endorsed designer Thom Browne to introduce another unique vision for a more groundbreaking smartphone experience. The sleek Galaxy Z Fold2 exterior graces Thom Browne's signature Americana striping in a grosgrain pattern, creating a visual of texture fabric on the matte pebble grey surface. When unfolded, Galaxy Z Fold2 Thom Browne Edition reveals even more design details including custom Thom Browne wallpaper, app icons, font as well as ringtone – delivering a new sense of digital luxury in every interaction.
Louis Vuitton Horizon Wireless Earphones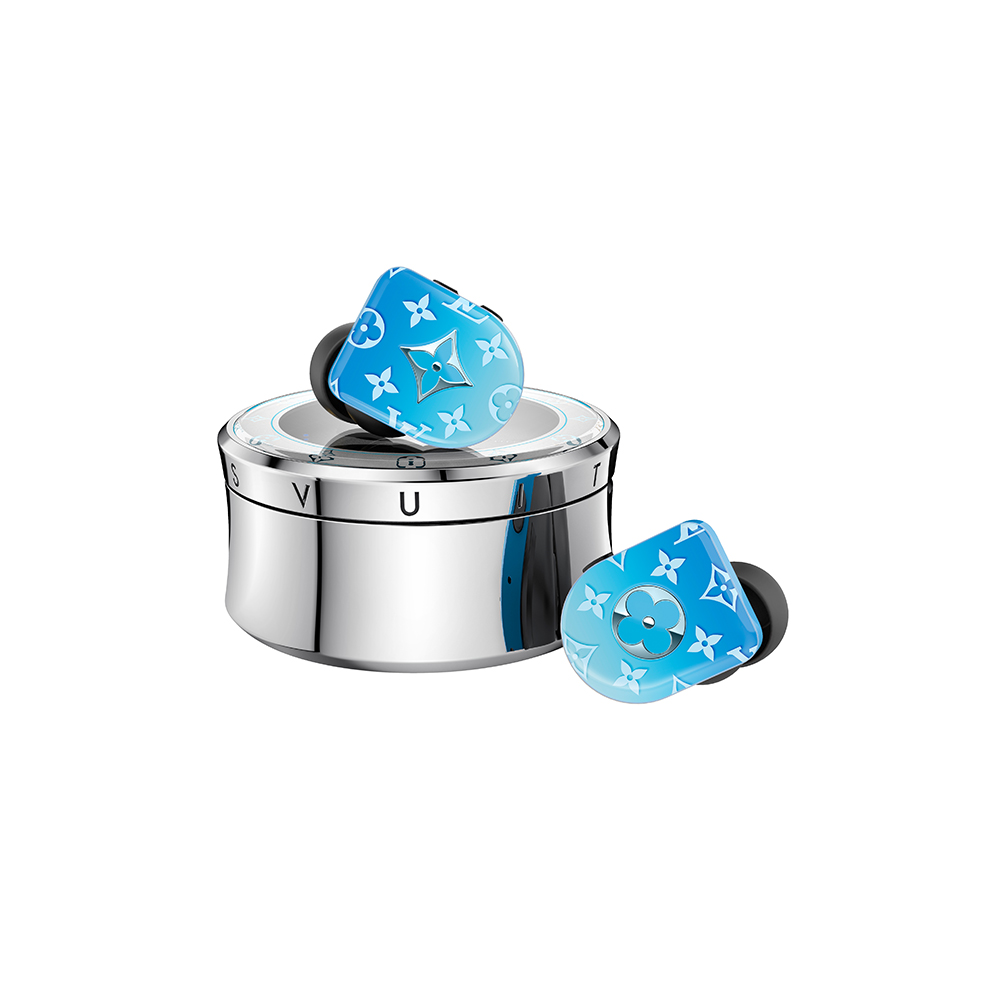 These wireless earphones merge a new aesthetic value with market-leading sound quality with enhanced features, demonstrating the technical know-how of audio specialist Master & Dynamic. Designed for hi-fi enthusiasts, besides the impeccable sound technology, the premium earbuds are embedded with two microphones on each side which significantly enhance sound quality and allow each earphone to operate separately. It is also fixed with two different modes – active noise- cancelling and ambient listening; and it delivers non-stop playtime of up to 30 hours from a single charge.