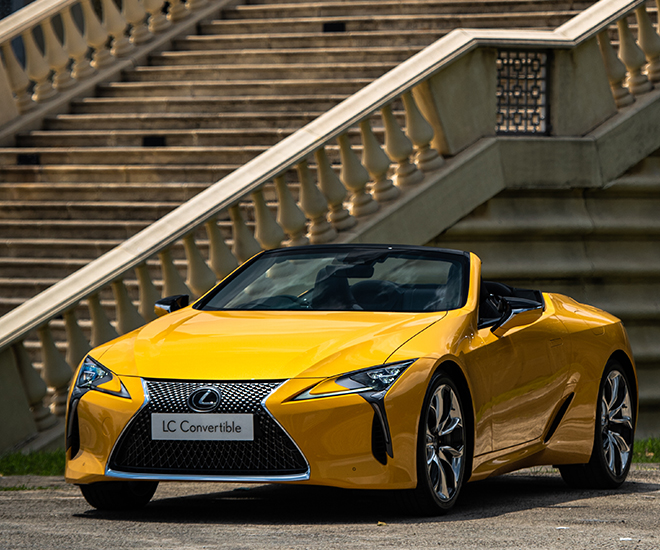 Despite Lexus LC 500 Convertible being their first cabriolet roll-out, it has commanded much attention with wow factors that car lovers find hard to resist. Debuted at Los Angeles Auto Show, the Lexus LC 500 Convertible is nothing less than luxury – be it the look, feel or sound – delivering the crucial aspects why the affluence society willing to lash out their money. Resembling its sibling LC 500 coupe, the GT car boasts a streamlined silhouette with smooth curves that gives its staggering proportion a detailed accentuation. The front is decorated with unmistakable spindle grille while 21-inch forged wheels with two-tone polished finish and black coating that imbue its masculine mien. At the rear, the infinity mirror-designed full LED combination lamps further highlight the car's wide profile and low stance.
Featuring an innovative folding mechanism, the hydraulic-operated soft-top roof - constructed from three layers of fabric and NVH material - can easily retracts within 15 seconds and store inside a tonneau cover while driving up to 50km/h. The opulent interiors influenced by Japanese craftsmanship, that is undoubtedly one of the hallmarks of Lexus car, is now revealed. The pronounced cabin design leads our eyes to quilted seats made of semi-aniline leather and door trim adorned with sophisticated lines. Once snugged comfortably, low-bonnet line and low-profile instrument panel offer a commanding view. The linear steering and Takumi designed gear shift of high maneuverability, on the other hand, let you take control of the car with ease.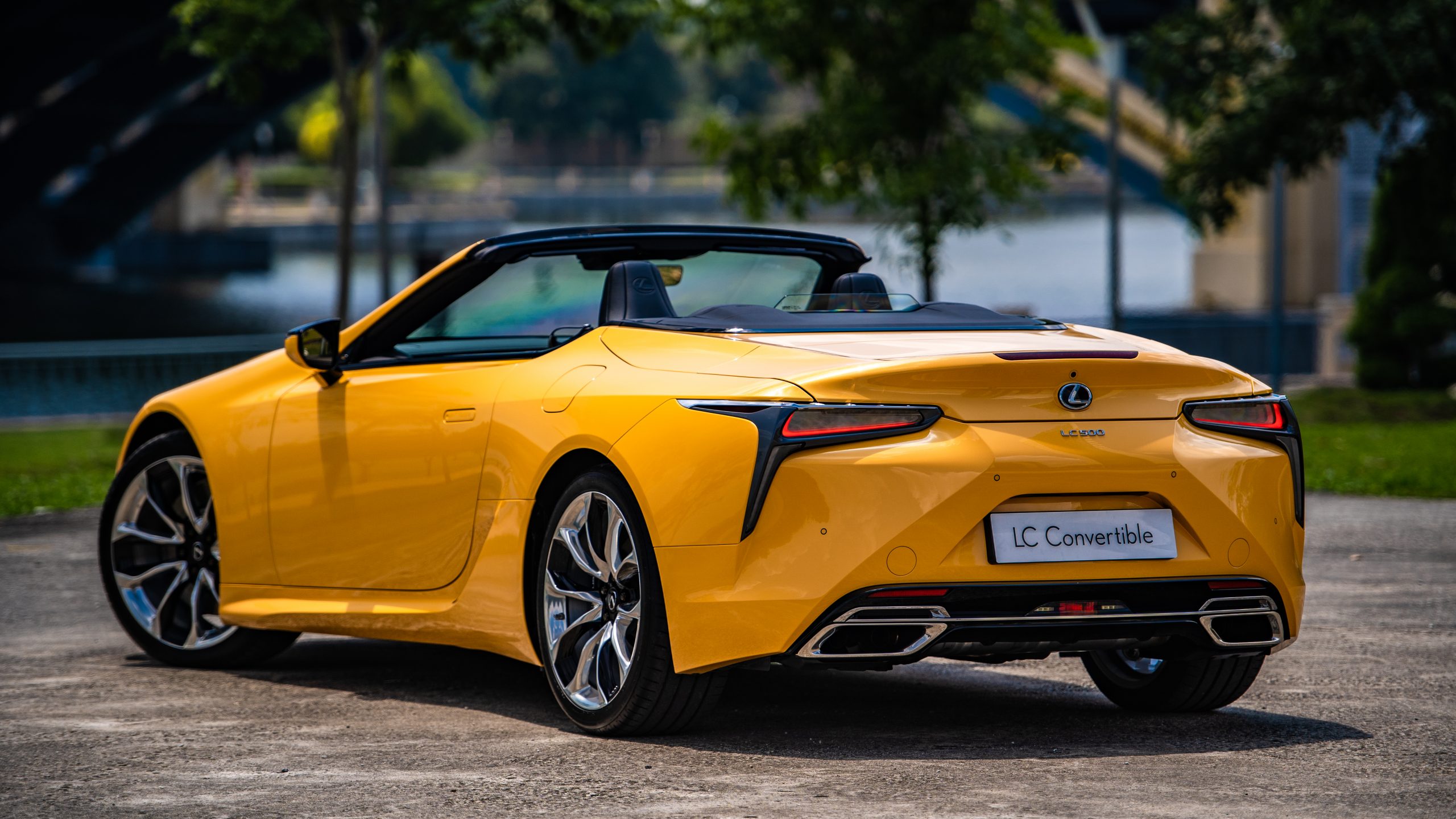 If you are familiar with Lexus, the Japanese marque's capability to delivering hi-tech infotainment could be better. You will get 10.3-inch high-resolution split-screen multimedia display integrated with Apple CarPlay and Android Auto here. However, there are a few saving graces that will make up the lack of advancement. A testimony of its luxury GT status, the seats are equipped with heater and ventilation whereas the 13-speaker Mark Levinson Reference Surround Sound System delivers cinematic sound experience. As if that weren't enough, a transparent wind deflector reduces buffeting along with Active Noise Control intuitively filters out noises and amplifies the vocals of the powerful engine by controlling sound frequencies.
Yes, we are talking about the 5.0-litre naturally aspirated V8 engine, which whips out 470 HP at 7,100 rpm and 540 Nm at 4,800 rpm, accelerating from 0 to 100km/h in 4.9 seconds. All this is sent to the rear wheels thanks to the 10-speed automatic transmission. A clever mash-up of the coupe roofline and character of a cabriolet, the LC500 Convertible also retains the dynamic performance of coupe through the employment of structural bracing, reinforcement of welding points and the use of body adhesive joints to create the highly rigid body required to create excellent handling stability.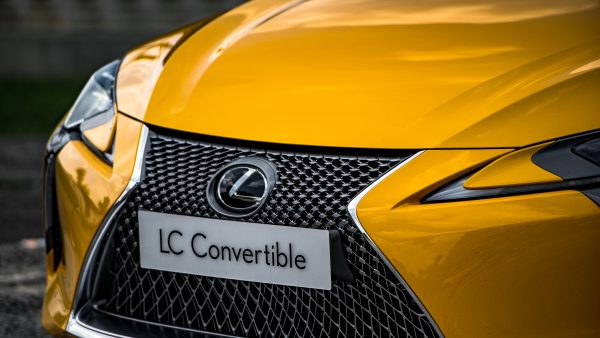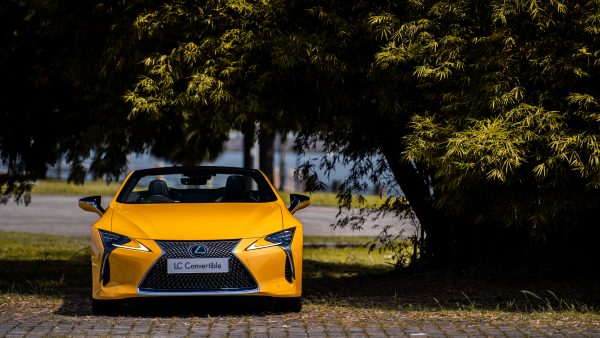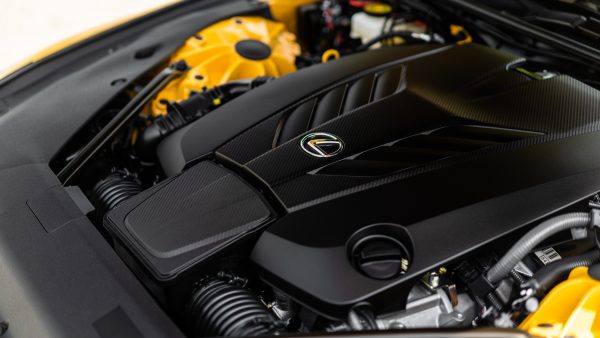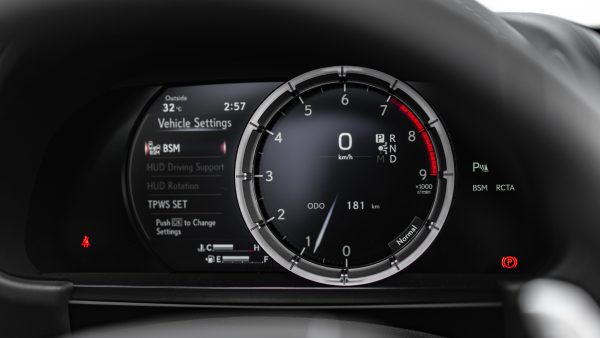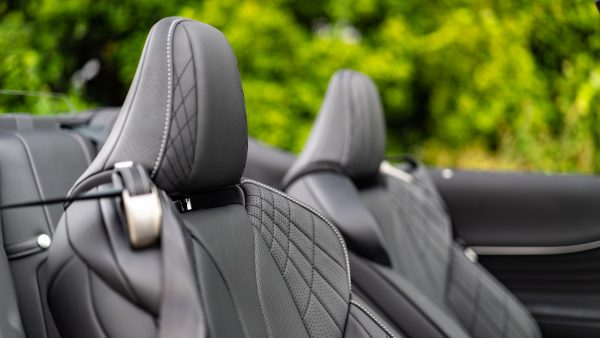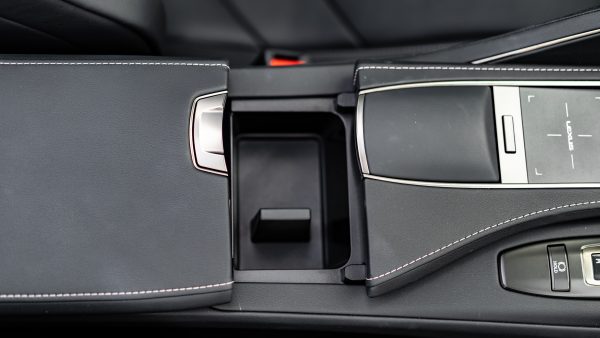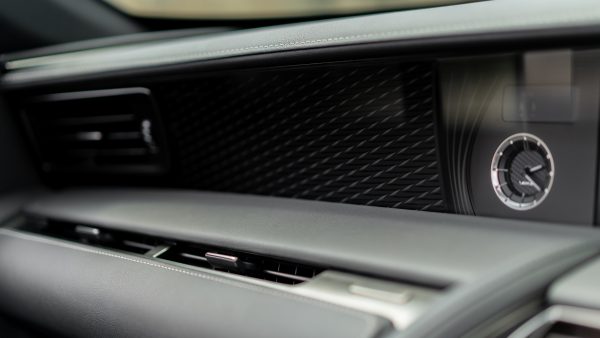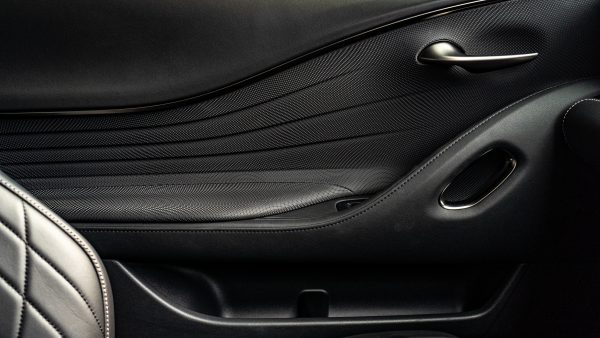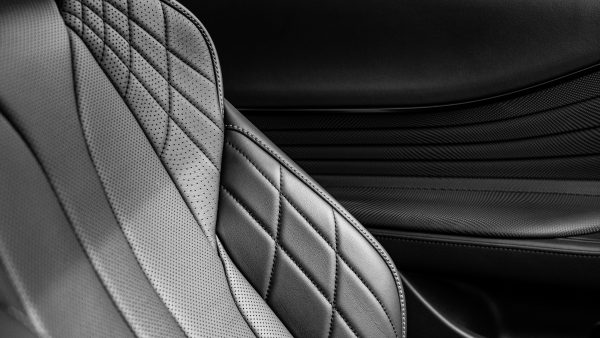 Safety wise, the LC 500 Convertible comes with a legion of standard safety systems that will keep any imminent dangers to the minimum. It includes Blind Spot Monitor, Dynamic Radar Cruise Control, Lane Keeping Assist, Pre-Collision Safety System and Automatic High Beam. Tackling the issue of rollover, the deployment of active roll bars will be kicked in when a potential occurrence is detected. The convertible model is also conceived with the safety of pedestrians in mind. The LED cornering lamp allows the driver to spot any passers-by when entering an intersection. The safety system integrated in the Impact-Absorbing Pop-Up Hood will be activated in case of a possible collision involving pedestrians, creating a space between the hood and the engine to reduce risk of injuries.
Priced at over one million Ringgit Malaysia, the Lexus LC 500 convertible will not be the one for you if you prefer thrusting over anything else. It is more of the ideal of real looker with exceptional performance. Car enthusiasts with kids should know that the rear jump seats have limited space. The convertible model is available in 11 colours with roof colour options in black and beige. In terms of the interior, it is offered in Flare Red, Black and Ocher.
Find out more about the Lexus LC 500 Convertible here.