Short breaks are most likely to boost work productivity but that's not all. Regardless of the tasks your are doing, it sometimes requires a bit more motivation to keep our head in the game and this is where technology comes in. We've rounded up the 11 techs and gadgets that will give you that extra boost.
Samsung Galaxy Tab S7+
Tablets have come a long way, and it doesn't get much sleeker and powerful than the new Samsung Galaxy Tab S7+. Whatever your work in line is, the Qualcomm Snapdragon 865 Plus processor inside and 8 GB of RAM makes everything easier and running smoothly for you. Also, it goes without saying that the 12.4-inch AMOLED screen projects exquisite display, and it makes Zoom meetings a lot more satisfying. Switching from the desktop mode for work to tablet mode for entertainment is effortless with DeX, and the four fixed premium speakers around the edge provide high-definition sound quality, giving an immersive experience when listening to music, watching movies, or gaming without needing headphones.
1MORE True Wireless ANC In-ear Headphones
The most powerful wireless in-ear headphones we've tried in a long time. Sitting comfortably and securely in our ears through exercise sessions or while running around errands, these new releases from 1MORE are fixed with QuietMax technology that enhanced ANC for a rather captivating HIFI audio environment. What's more, the battery life is superlative; six hours from a single charge, and the wireless charging case provides two extra charges, amounting to 18 hours in total.  These got to be the must-have for the year.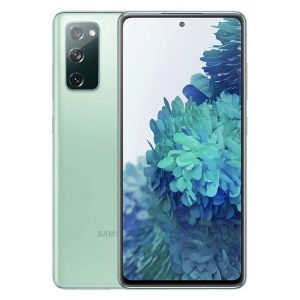 Samsung Galaxy S20 FE
While the competition is heating up for flagship phones that cost less than RM4,000, the Galaxy S20 FE is a thought to beat. Packs with a Snapdragon 865 processor and 6GB of RAM, the powerhouse delivers butter smooth performance even when it is loaded with heavy-performing applications. The display extends to 6.5 inches and supports split-screen which allows you to run two windows at once from a single screen. Camera wise, Galaxy S20 FE does a fine a job in capturing photos from any distance and light conditions. It boasts a trio rear lenses – 12 MP ultra-wide; 12 MP wide; 8MP telephoto with 3x optical zoom and 30x Space Zoom – and a front camera in 32MP for selfies.
Leica M10-R Digital Rangefinder Camera
An acquired taste for those who take their photography game seriously. The latest M Series is essentially a prestige camera with an impressive 40-megapixel sensor, capturing crisp details and vivid colours on print-ready RAW files. The price tag can be a bit steep but this kind of rangefinder camera – its thoughtful design and unparalleled photography – is rare on the market.
Therabody Wave Roller
The burgeoning world of smart tech wellness product has come to a greater sense with this self-massage roller machine. The device is fixed wi five levels of vibration calibrate to maximise results such as reducing inflammation post-workout, aiding in muscle repair, promoting relaxation, and relieving tension and tightness for injury prevention among many others.
Momax UV-C LED Sanitising Pen
There's nothing wrong using those hand sanitisers that you got from your favourite boutique but we think pouring goo all over yourself feels a little, as what Will.I.Am might have said like a very 2000-and-late way of staying clean. Why not try this sanitising pen that clears surfaces of 99.9 per cent of bacteria in less than 30 seconds? That's 2050.
Gillette Heated Razor Kit
Don't you think it's heavenly to be able to wipe your cheek with a hot towel right after you finished shaving? Now things can get even easier and faster with Gillette Heated Razor which comes with a heating bar that delivers instant warmth and sensation to your skin. The temperature can either be adjusted to 43 or 50-degree centigrade and it charges wirelessly on its stand.
Xiaomi Mi Pro 2 Electric Scooter
With people being urged to stay at home as much as possible and the public transit system may be a bit difficult to practise social distancing, you might want to consider having an electronic scooter for short-distance travel. Travelling at almost 30-mile range with a maximum speed of 115.5mph, alongside other features like IP54 waterproofing rating, powerful LED headlight and in-app controller, the Xiaomi Mi Pro 2 offers serious bang for your buck.
Theragun Mini
This massage gun has every reason for everyone – from professional athletes to casual runners and gym-goers – to magnify as a go-to recovery tool. First, it does what it is supposed to do: aids recovery and relieves muscle tension. Second, it is small and portable, and most importantly, the price point is el cheapo.
Fitbit Sense
A watch that doesn't only tell time but also put you in charge of your well-being, assisting you to get to know your body and mind better while adjusting them smoothly to improve your physical and mental health. Check out our full review.
Pixel 5 5G
We have so many things to talk about this latest drop from Google but to make it short and precise, we'd say it does all basic things better than any other smartphone available out there – these include a fantastic display, great battery life, impressive wireless charging, powerful IP68 rating, and most importantly the versatile camera setup that works amazingly in all light conditions.