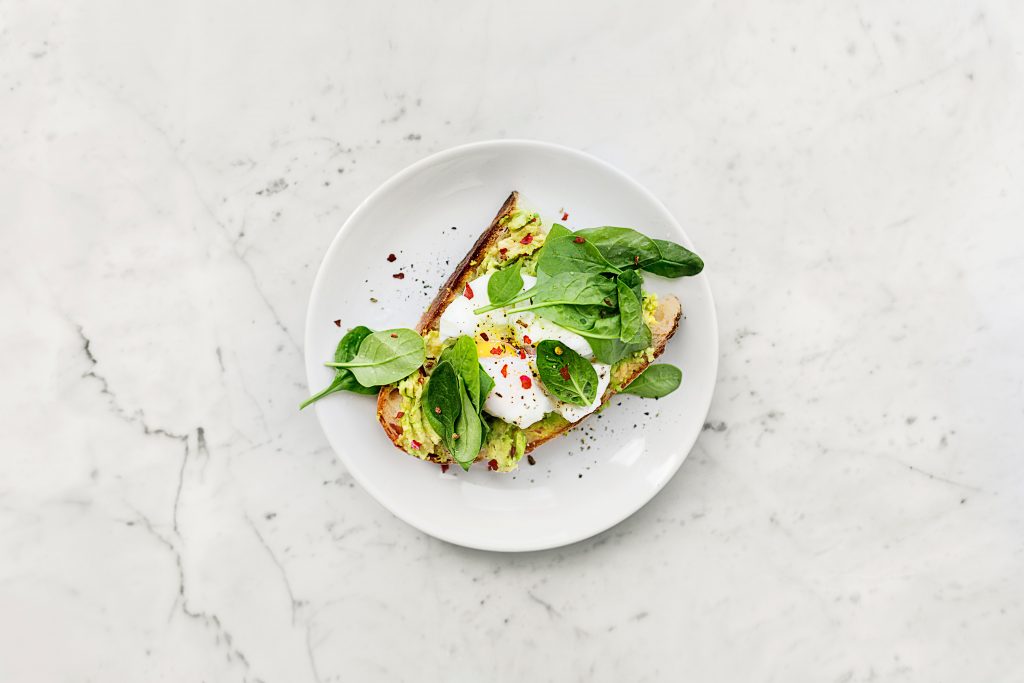 If only life were that simple; the pandemic would be over just like how dreams fade away quickly after waking. this year caused our lives to go topsy-turvy with our priorities, plans and dreams put on hold or completely disrupted. This new year, it's important to continue focusing on staying healthy mentally, physically and spiritually so to keep us going for what already seems another turbulent year. That's why we have prepared this wellness tips for you. From vegetarian diets to emotional support, here are what you need to know.
Mind
Hobbies can bring you happiness. Recall the activities and things that made it onto your bliss list. For example, if you like good foods, start picking up things that relate to it like watching culinary vlogs, learning to make your favourite dishes and attending virtual cooking classes. From there, you will collect activities that let you spend the time that you used to hang out with friends, go clubbing, dine out and watch movies in the cinema.
Gut
The struggle to slip into your favourite outfits after staying at home for nearly a year is real. Consume green tea, black tea or ginger tea as it may help you with weight control. Besides containing beneficial antioxidant polyphenols, green tea has catechins that boost metabolism for fat burning. Like green tea, black tea also has polyphenols that may encourage weight loss by stimulating fat breakdown. The known herbal remedy ginger tea, on the other hand, can reduce appetite and increase metabolism.
If you are looking for a stricter diet, you may want to join the "Veganuary" challenge. Vegetarian diet does not only help you lose weight, but also lessens environmental impact by reducing greenhouse gas emissions that comes from food production. Opt for oat milk over cow milk, and tofu, tempeh and seitan over meats.
Body
It's never too late to realise the wonderful benefits exercise can bring to your health and work performance. With the advancement of current technologies, you won't have to worry about where and how to begin. There are a plethora of fitness videos at YouTube or else you can try these apps: 7 Minutes Workout, Alo Moves and Sworkit Fitness.
7 Minutes Workout offers quick and no-brainer workouts including high-intensity bodyweight exercises in HIIT format that beginners can easily learn on their own. If you are looking for extensive routines or activities beyond fitness, Alo Moves is a good choice as it has curated yoga classes, stretching, meditation and other wellness-orientated programmes. Suitable for all ages from kids to adults to older adults, Sworkit Fitness caters to beginners who want to take up fitness with its goal-driven algorithm, delivering personalised workouts based on your level of expertise and interests.
To amplify the results, smartwatches with wellness features like blood oxygen reading, blood pressure reading and all-day stress management are good props to have to enhance your fitness pursuit.
Spirit
It's important to stay calm when faced with challenges. If you're bothered with anxiety and stress, talking to people like your family and friends or meeting new people might be of great help.
Meetup is an app for hosting events for individuals with same interests. You can simply download the app to start meeting up new people virtually by browsing through the existing events based on your location or your field of interest. Wysa is another app that provides confidential emotional support. Boasting an adorable interface, Wysa – a penguin-looking AI counsellor – offers relevant helps to problems, from mental health issues like anxiety, depression and stress to personal struggles like confidence, relationship, sexuality and loneliness. You can choose to talk with Wysa, which resolves your problem with prepared answers and videos, or appointed coach face-to-face for a fee.
Listening to ambience music on YouTube and Spotify or watching ASMR videos are also ideal alternatives you can explore.
Featured image courtesy of Daria Shevtsova from Pexels