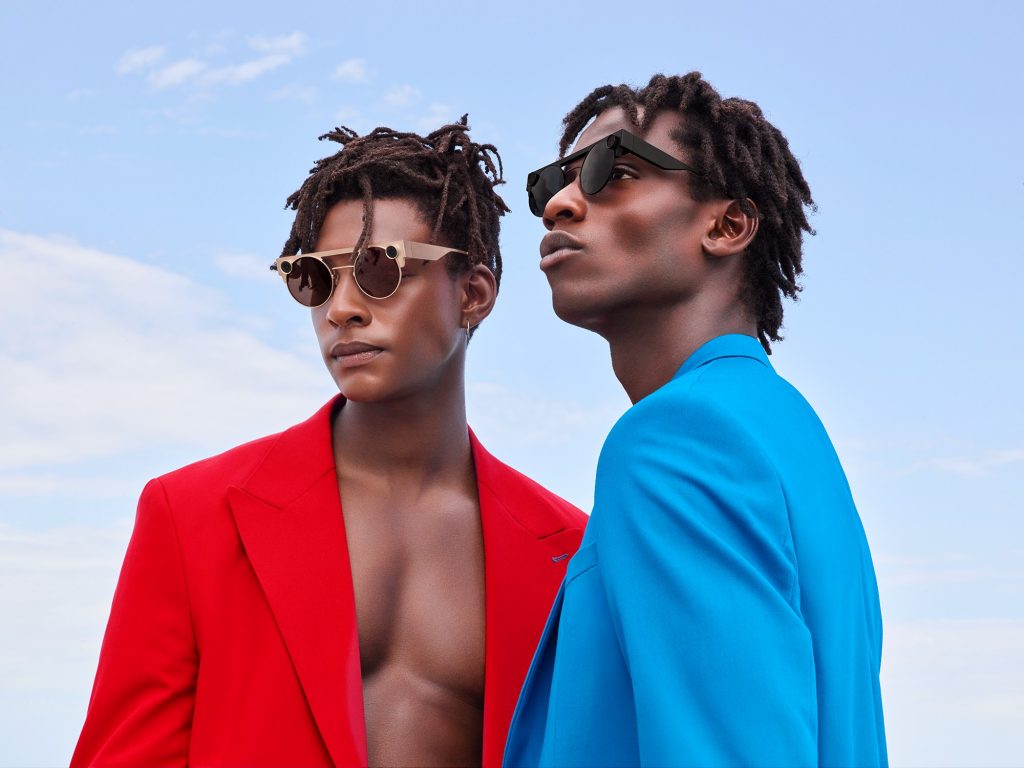 Google Glass Enterprise 2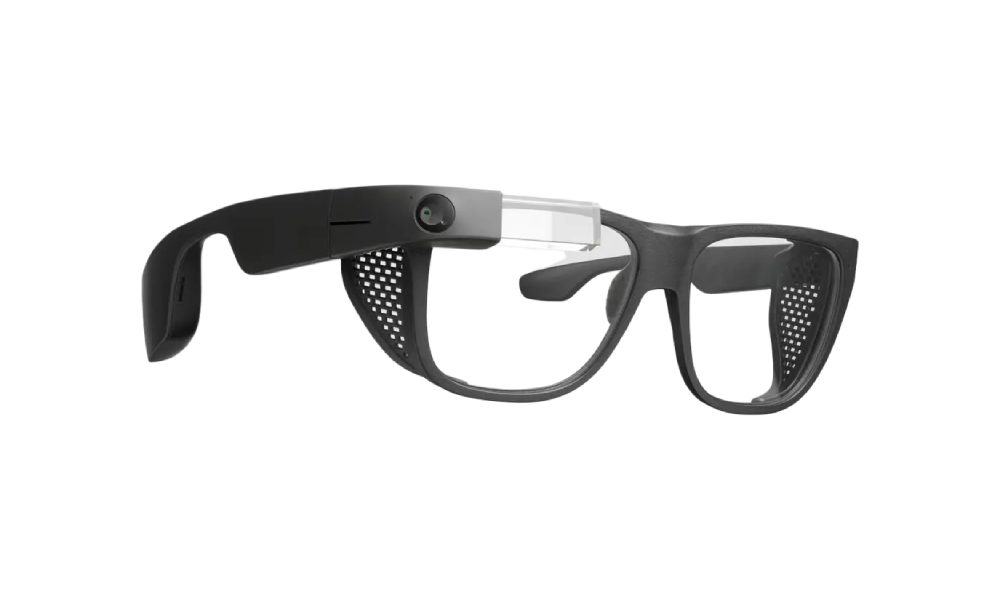 Though it might seem a little cyborg-esque to wear as an everyday reading glasses, Google Glass Enterprise 2 has a lot to offer in boosting productivity and efficiency, especially for manufacturing, healthcare and logistics. Built on the Qualcomm Snapdragon XR1 processor with an Android-based operating system as well as a multicore CPU and an advanced artificial intelligence engine, the device ensures commands such as sending and adjusting instructions, livestreaming to troubleshoot issues with projects or capturing pictures or recording video through its 8MP camera that can be done swiftly by just blinking your eyes (thanks to its brilliant blink and wink sensors) or via voice control.
It also features a multi-touch gesture touchpad on the right temple so that you can control the windows in case voice or eye-movement assistants are unnecessary. Glass Enterprise 2 comes with a 32GB storage space and supports data transfer via WiFi, Bluetooth or simply by using USB-C connectors. The design may look bulky but the smart device is only weighed at approximately 2.8 grams and the glass pod can be detached and applied to lenses that are compatible with Google Glass.
HiiDii Smart Glasses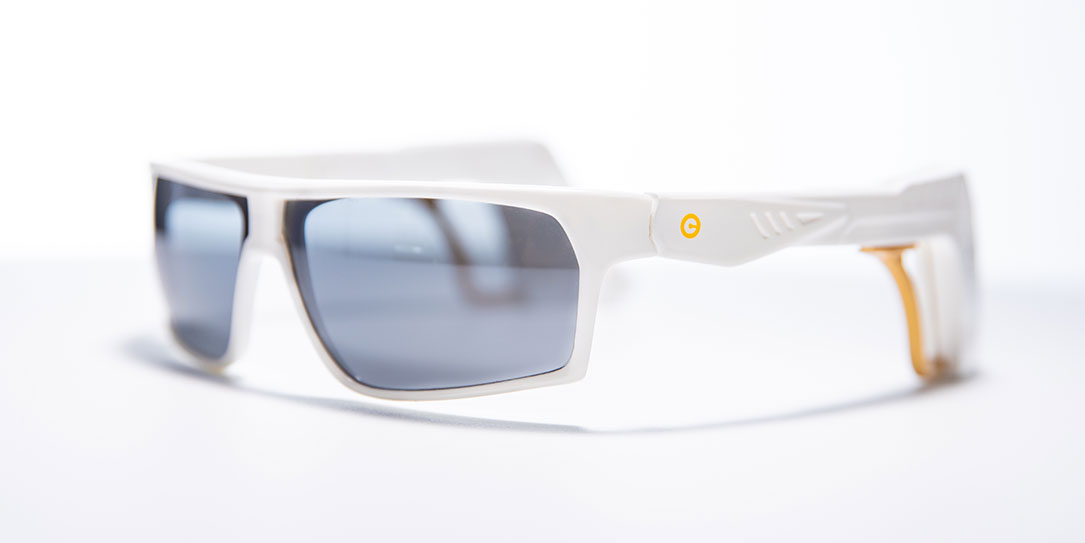 You can now navigate menus and pages on your computer, tablet, and even any Android-based smartphone with just a look, and that means there'll be no more swiping or tapping on the screen or trackpad or moving and clicking the mouse. All you have to do is just move your head and blink, and the device that you're looking at knows exactly what to do. It might sound impossible but that's what GWD Bio-Intelligence's new HiiDii Smart Glasses – a unique and revolutionary hands-free pair of clear glasses that incorporates blinking sensors and gyroscope detection technologies to enable users to take in charge of devices via eye and head movements – promise. Users can simply pair the smart glasses with any compatible screens by Bluetooth and control them remotely within a range that is up to 10 metres, and what's better is that the power lasts up to 10-hour of working with only an hour of charging.
Besides trailblazing and futuristic innovations, the HiiDii glasses also accommodate user comfort and practicality with adjustable ear hooks and ergonomic nose pads for a perfect fit. Additionally, lenses are available with anti-blue light to prevent eye strains, dry or red eyes as well as eye fatigue. The lenses can also be customised based on your prescriptions and obtainable in sunglasses lenses too.
Bose Frames Tempo
The audio giant created Frames Tempo – high-performance sunglasses paired with premium headphones that are lightweight, flexible and durable enough to withstand the harshest conditions of outdoor sports and activities. From an audio standpoint, the new wearable device incorporates a revolutionary Bose Open Ear Audio design that allows you to hear music as well as your surroundings at the same time even over the rush of the wind when moving at a speed of 40km/h. Other functionalities include music control via pairing/power button as well as volume adjustment and voice control command by swiping and tapping the touch-sensitive panel on the right temple.
There are also plenty of legit reasons to call Frames Tempo performance sunglasses. It is built with soft silicone nose pads along with flexible temple grips and custom spring hinges that hold just tight enough to stay secure without giving that irritating strong clench on both sides of your head. They have a modest IPX4 water-resistance rating of which are significant enough to handle light rain and sweat. Another noteworthy point is that the default polycarbonate mirrored black polarised lenses is scratch and shatter resistant, and holds 12 percent of VLT. You can also easily swap the lenses to road orange, trail blue, or twilight yellow – each colour holds a different VLT – to match your current terrain and light conditions.
Snap Spectacles 3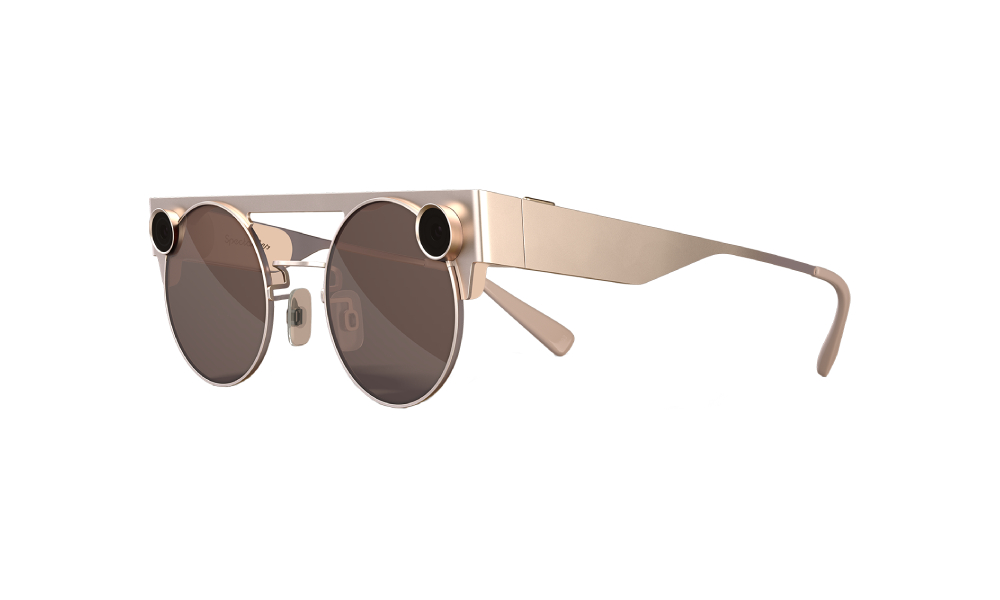 This remarkable smart eyewear by video-sharing social media giant Snapchat is dedicated to those who relish new creative tools to step up their game on the digital platform. Combining a unique brow line and round glasses design, the latest edition of Spectacles is fixed with dual high-definition cameras that incorporate a custom depth sensor technology which makes the augmented reality feature accessible. Both cameras coalesce to build out a geometric map to the world around you and produce immersive 3D images and videos of which later can be edited on Snapchat to add on some fun stickers and filters to them. Videos are recorded in splendid resolution at 60 frames per second, and with the aid of four embedded microphones in the hinges and temples, audio quality is simply impressive.
Furthermore, the depth-detection feature works so well that it traces every detail within your range like trees, cars, faces, flat surface and empty spaces, and when AR filters are put onto the graphics you can see the 3D objects reacting to those live components. The Spectacles 3 can store up to 200 photos and 70 videos and comes with a premium magnetic fast-charging leather case that automatically juices up the glasses battery in a few minutes when attached.
This story first appeared in the December/January 2021 issue of Men's Folio Malaysia.