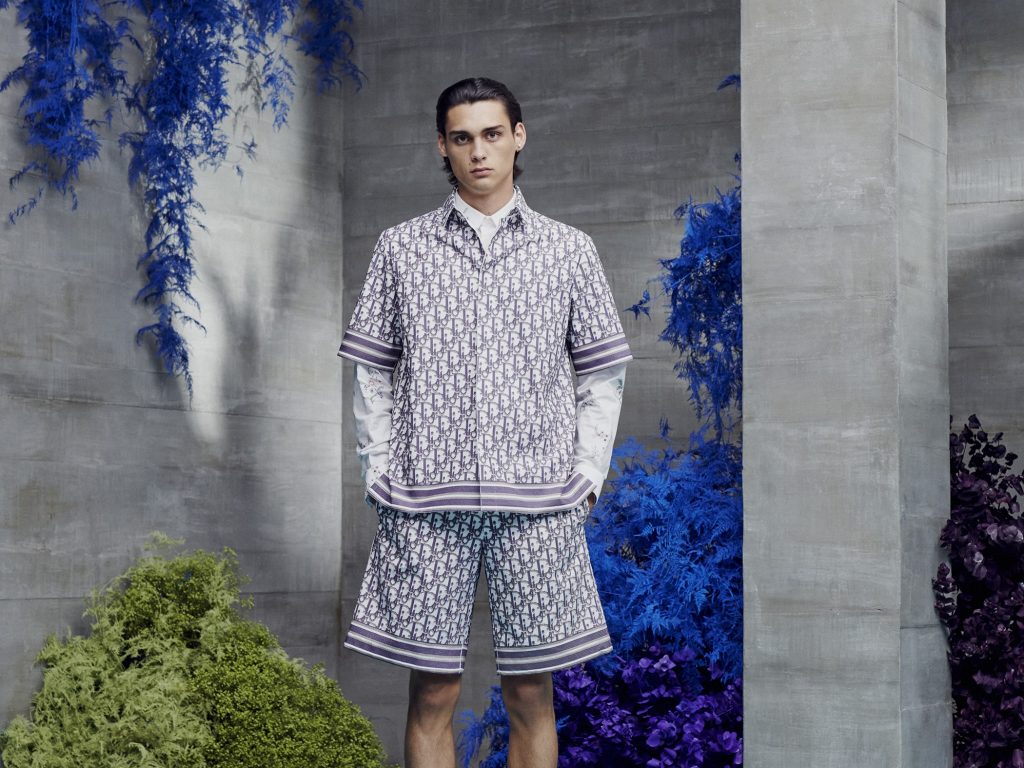 It is essentially a dialogue on the concept of Maison Dior in the sense of the House and a home that influences inspiration for the Dior Men's Spring 2021 collection. La Colle Noire, which Christian Dior considered his real home, exudes a state of reposing which is integrated into the clothes with a nonchalance, alongside calmness and composure.
It brims with classic and contemporary Dior characteristics, featuring scores of layered clothes and graphic accessories. It is all about clean-cut pieces with exquisite workmanship both inside and out in sensibly soft, subdued palette consisted of blue, white and grey. Asides from coats, blazers and suits, the collection carries plenty of casual items which include anoraks and parkas, zipper shirts and an array of shorts. As a whole, it's more relaxed compared to what Kim Jones previously presented at the Dior Men runway shows.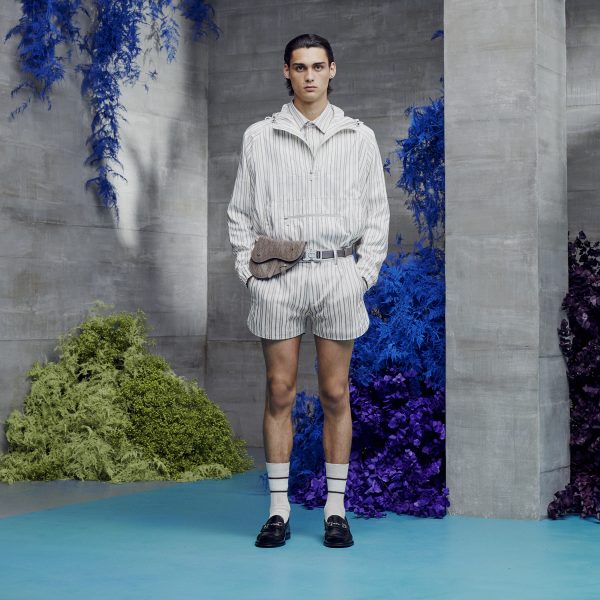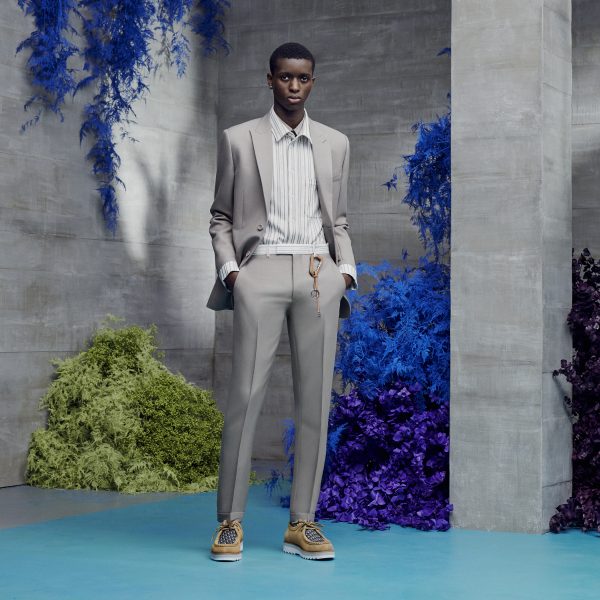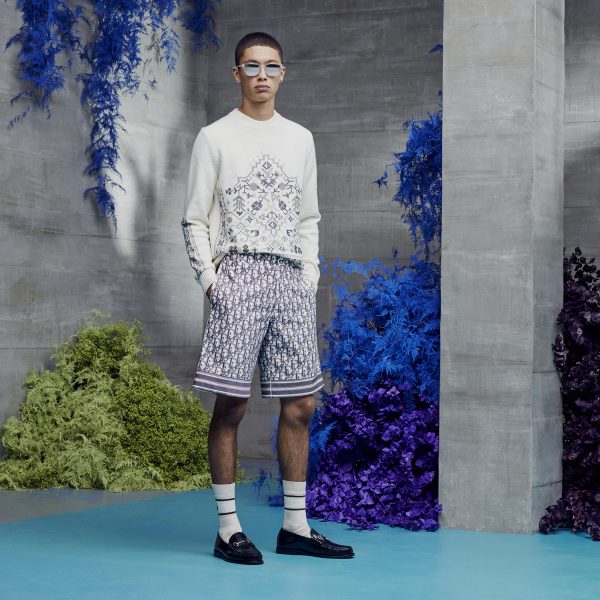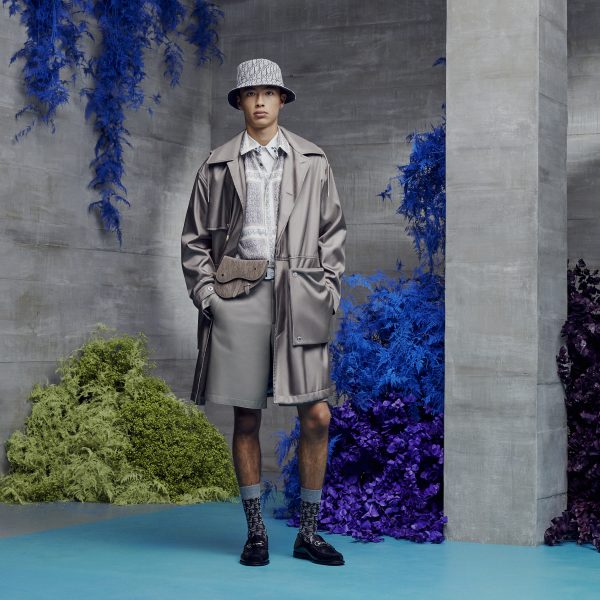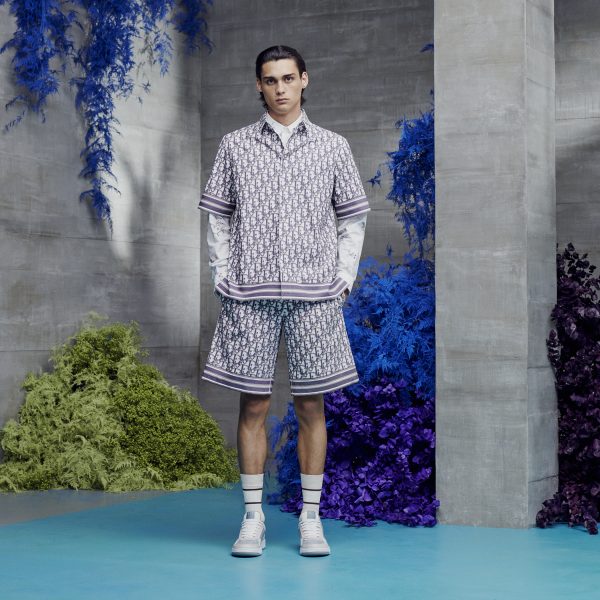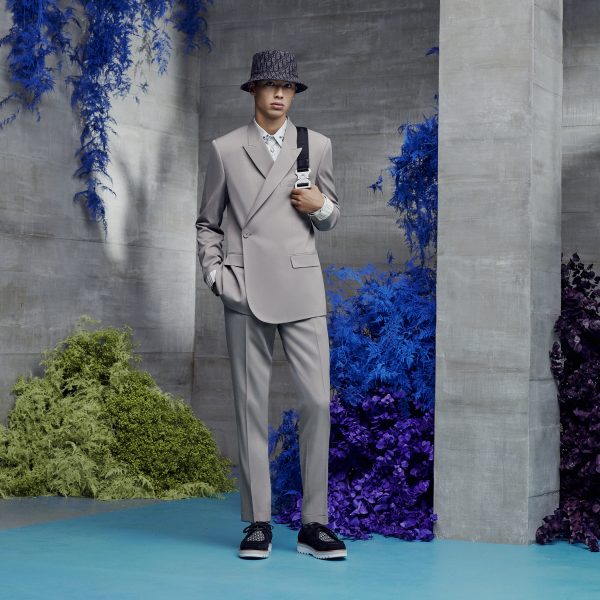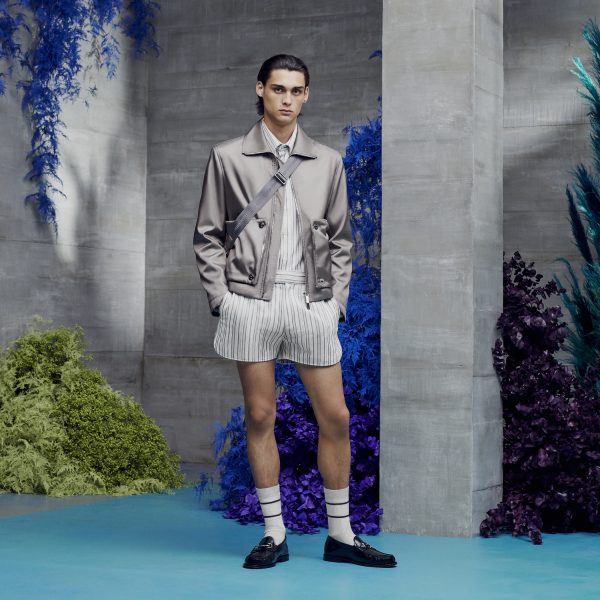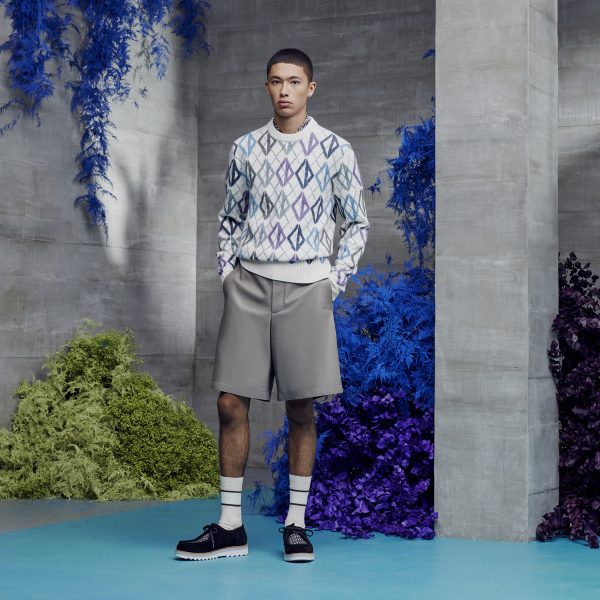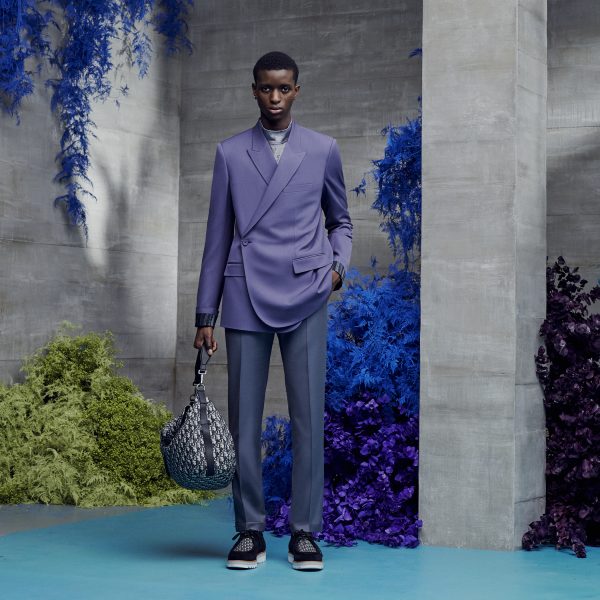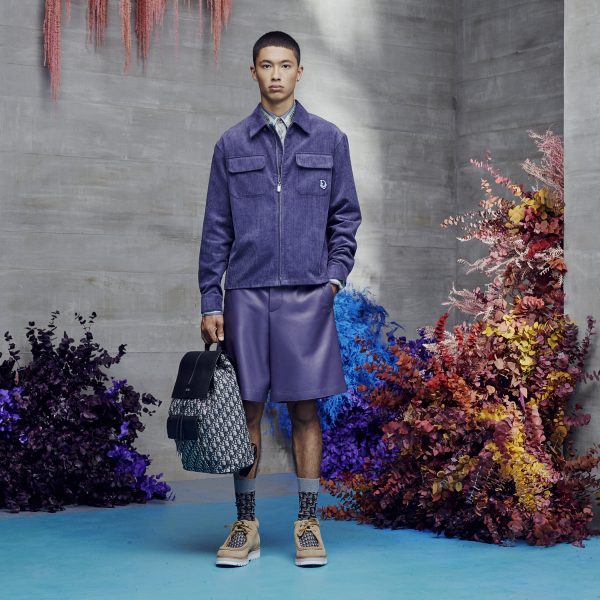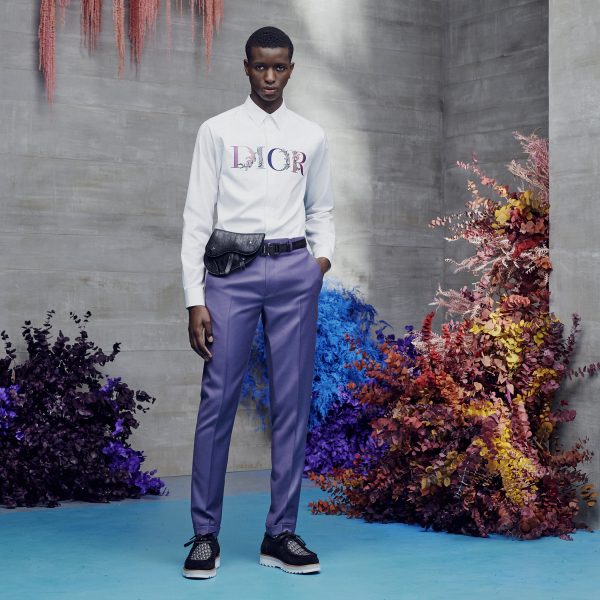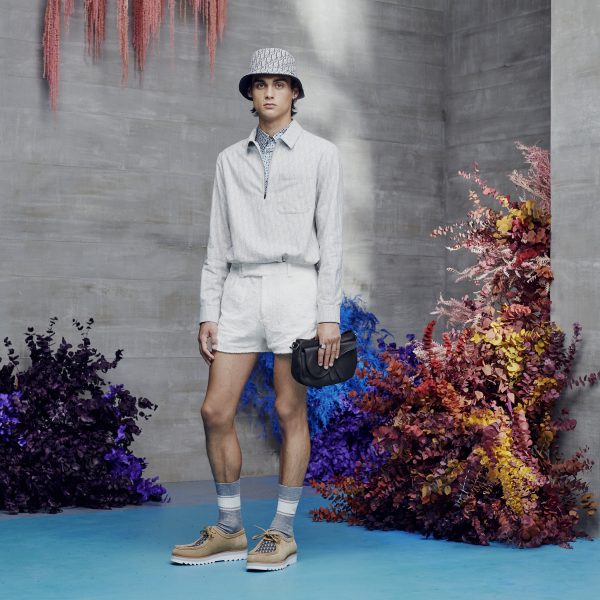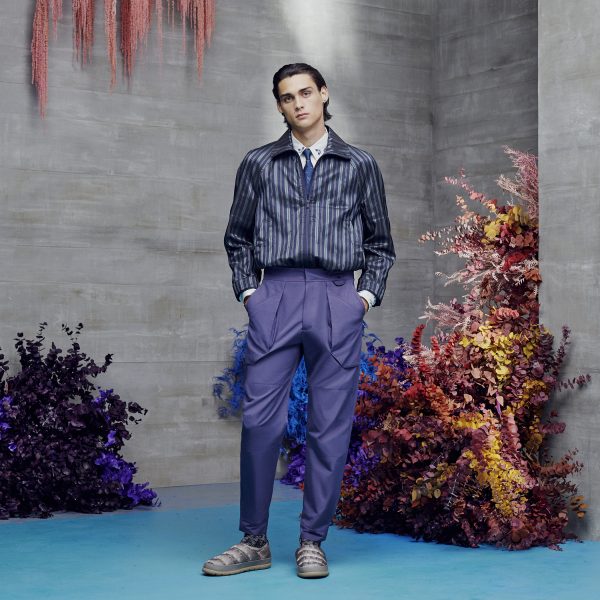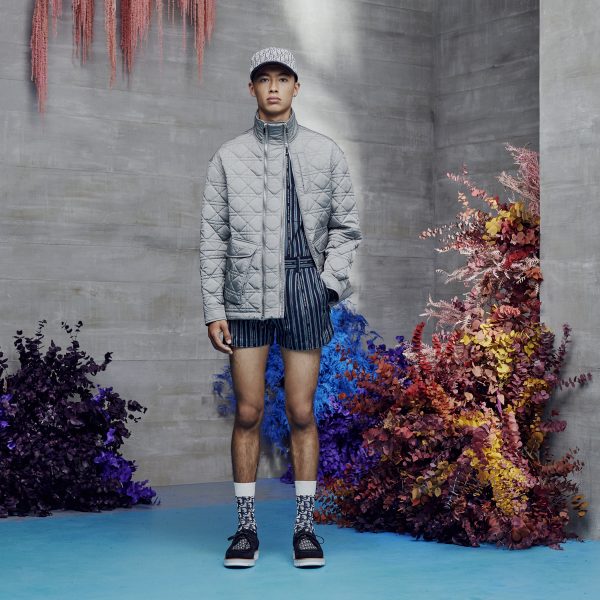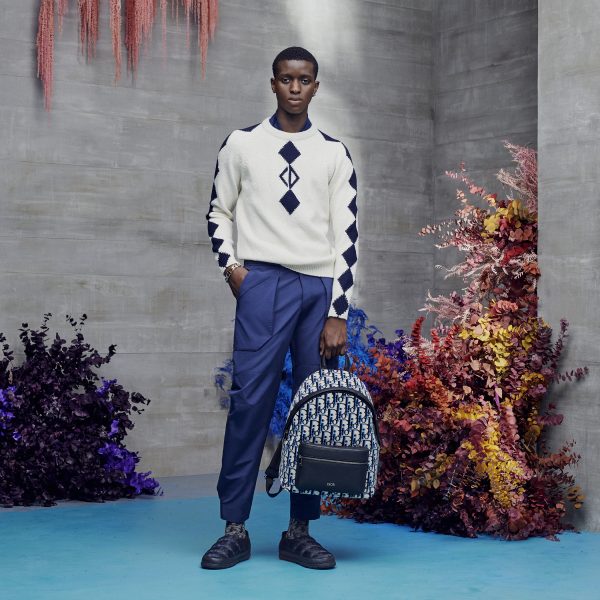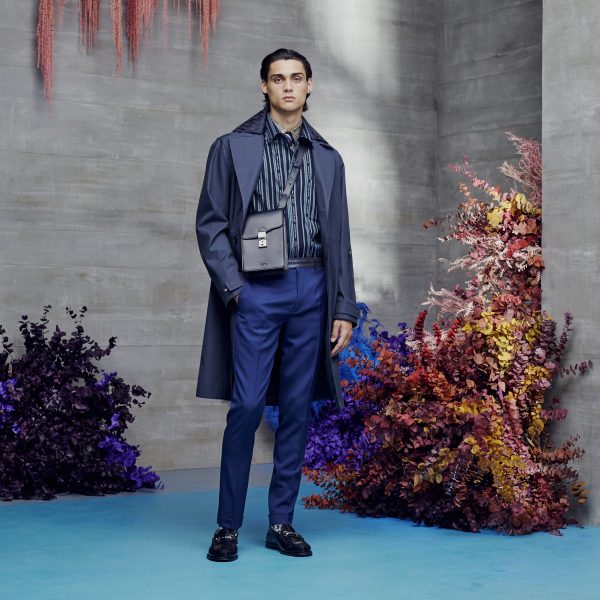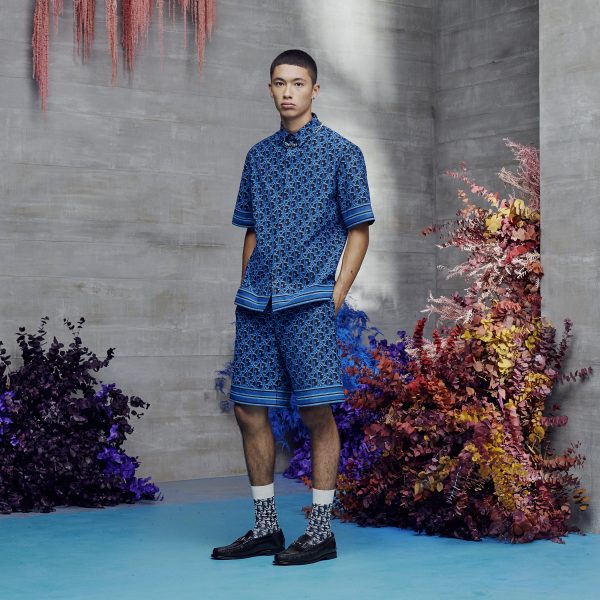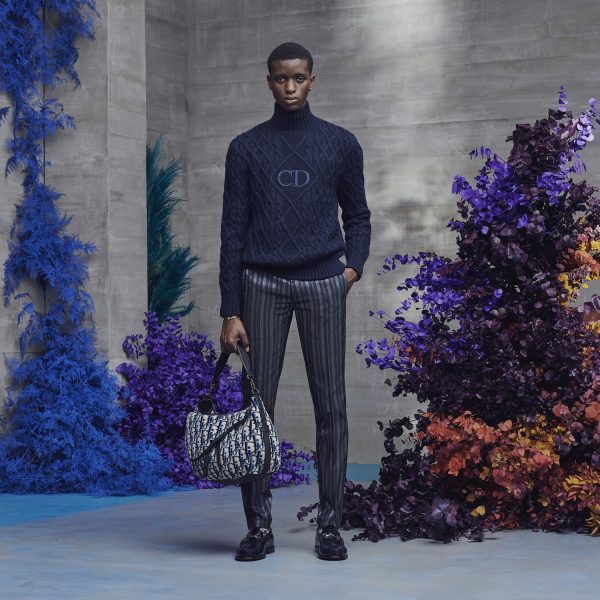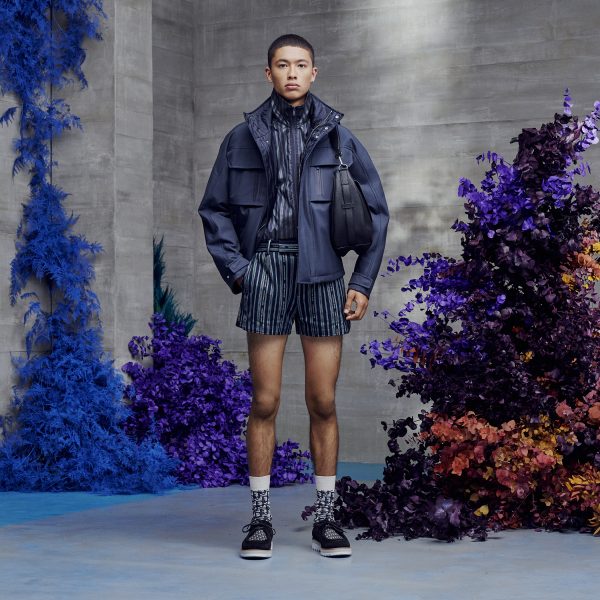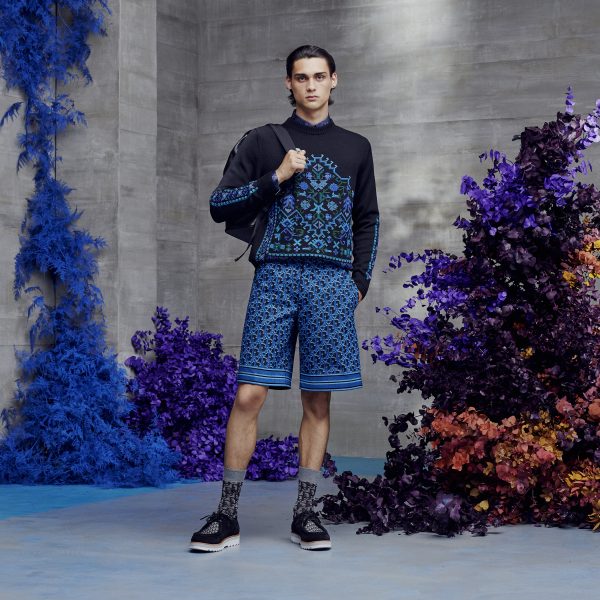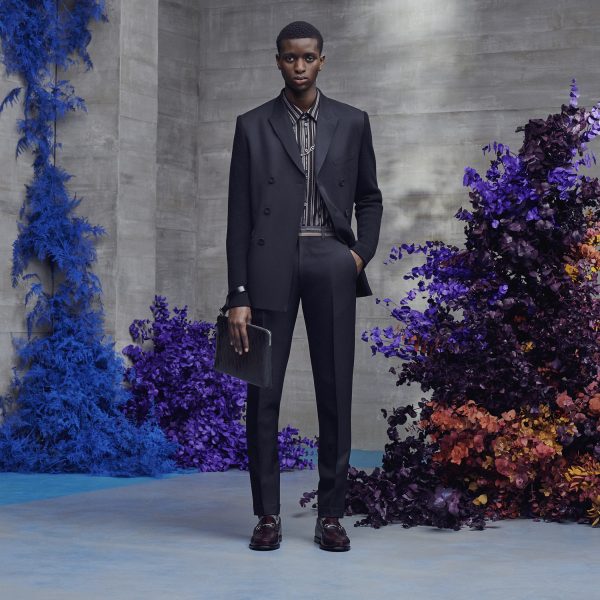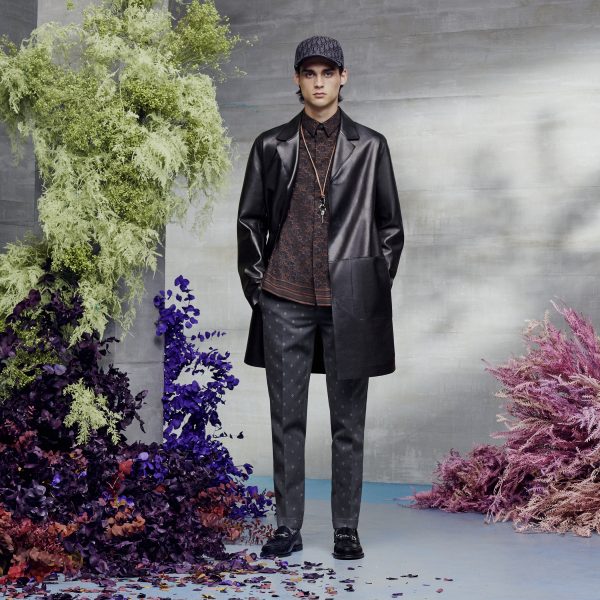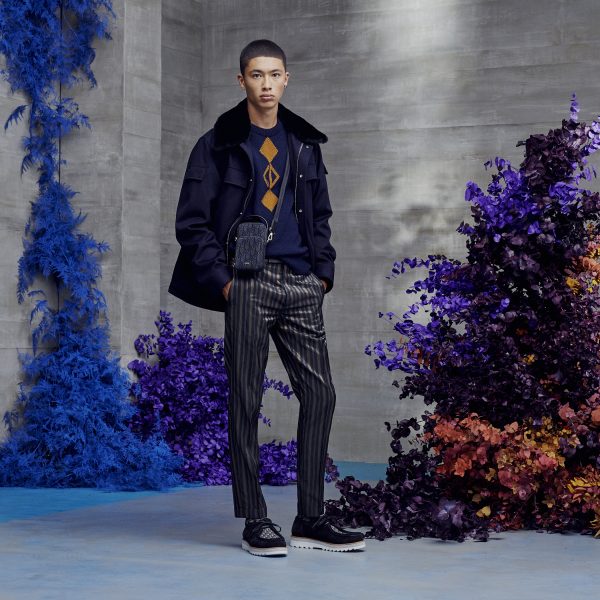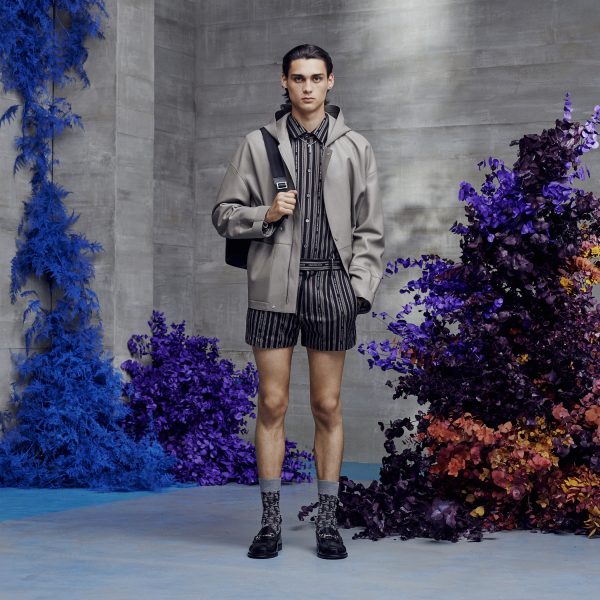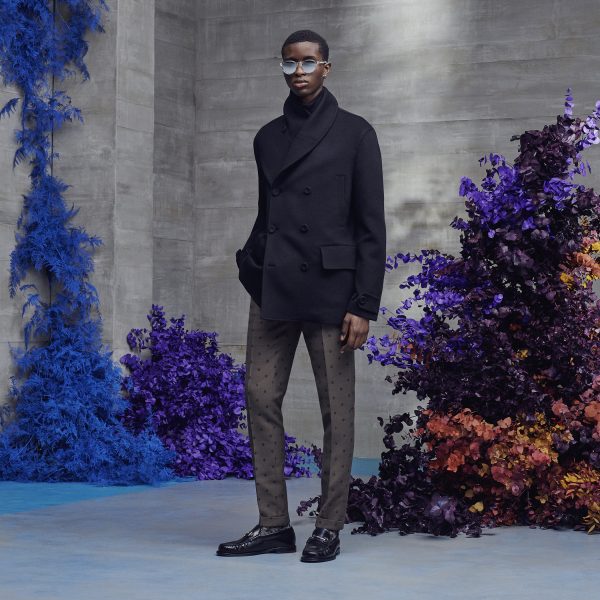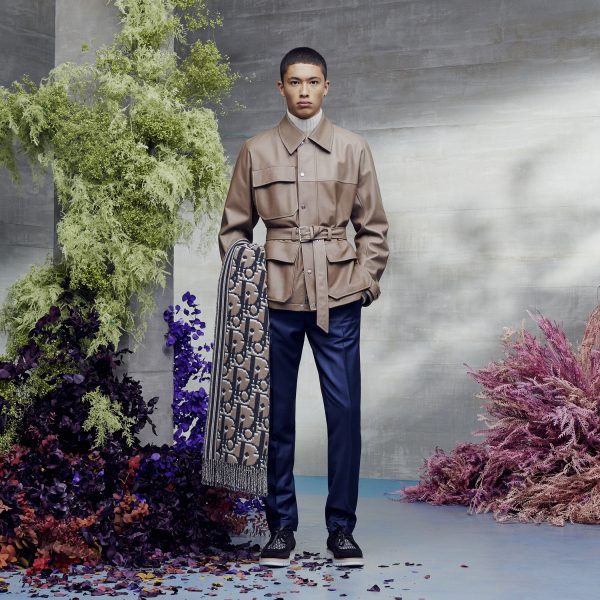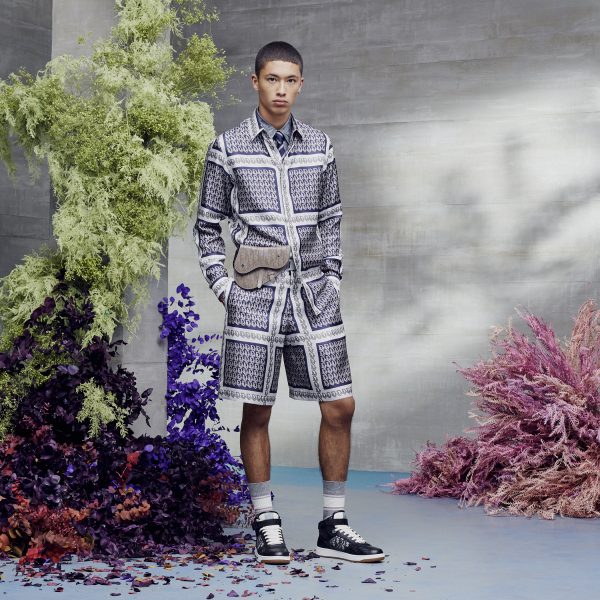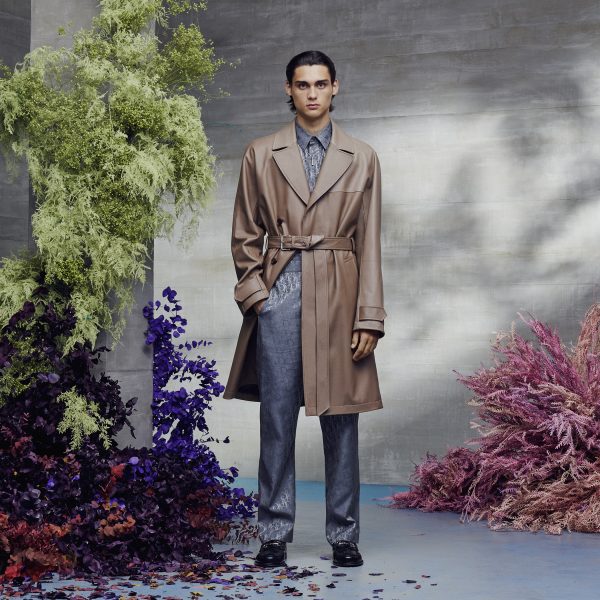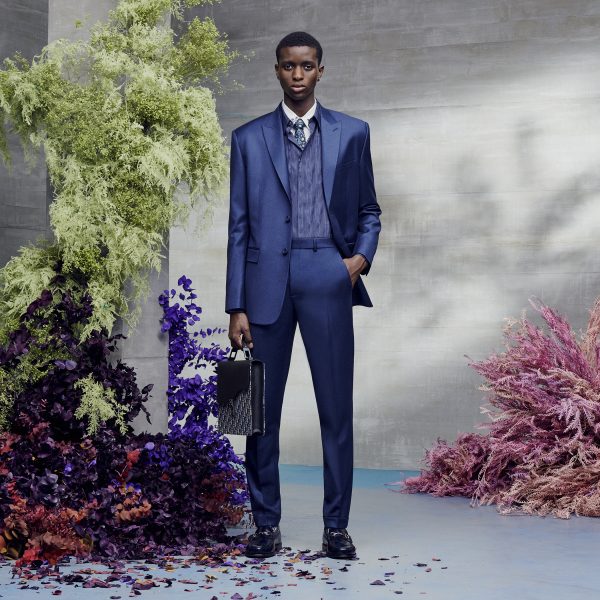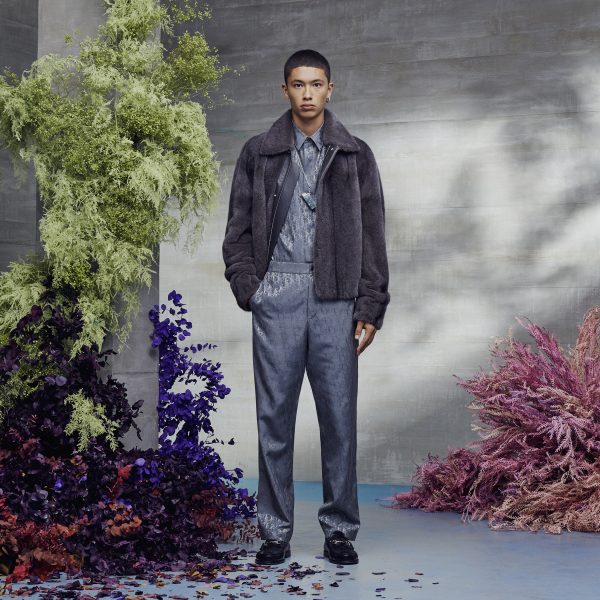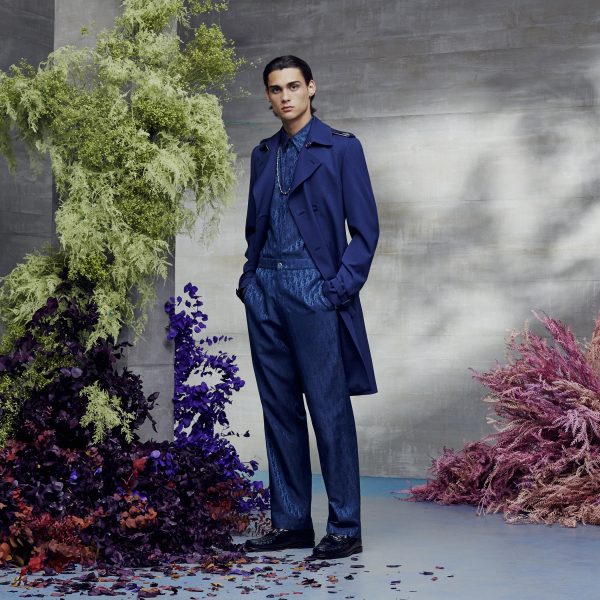 The foliate print and embroidery patterns that loop the seasonal logotype take inspiration from Christina Dior's magical floral gardens. Other references to the Parisian house of Dior can be found drawn from archival patterns of foulards from the Sixties. The originals are echoed with past pattern designs that have been given a modern touch. In terms of branding, technical silk jacquards are woven with emblems or a Dior logotype, and the Dior Oblique is subtly executed as a print, a bead embroidery or a needlepoint.
The collection is underscored by a neat release of accessories such as hats by Stephen Jones in the form of classic French bob and casquette styles in Dior Oblique, a fabric that is used in the Dior bags. They feature perforated leather overlaying reflective materials to catch the light, effectively blurring the line between leisure and luxury, with a home vibe expressed through tuffetage embroideries used on the large Dior Oblique. Speaking of crossing spheres of casual and formal, there are also more of those identifiable footwear which customers would line up for: the "CD Icon" logo translated to sneakers, a Saddle buckle to loafers, and Dior Oblique-pattern slippers lined in fur – a display of intimate deluxe.
Couture savoir-faire combined with a casual attitude, the many must-haves are easy to spot: the shirt in the familiar Dior Oblique pattern, Saddle belt bag and basketball shorts.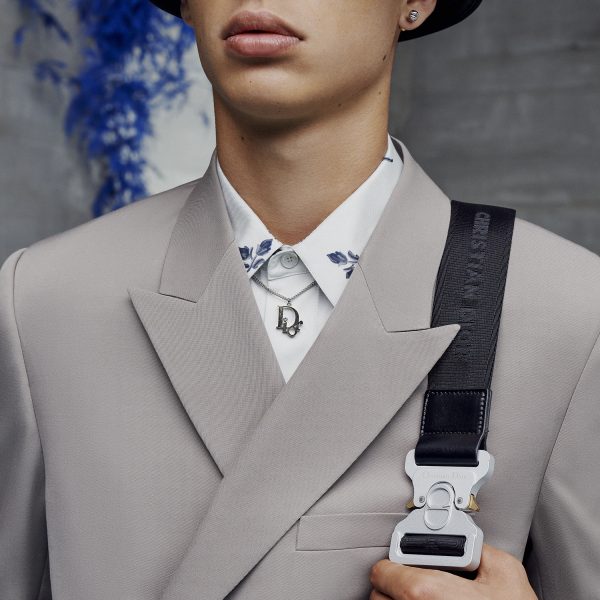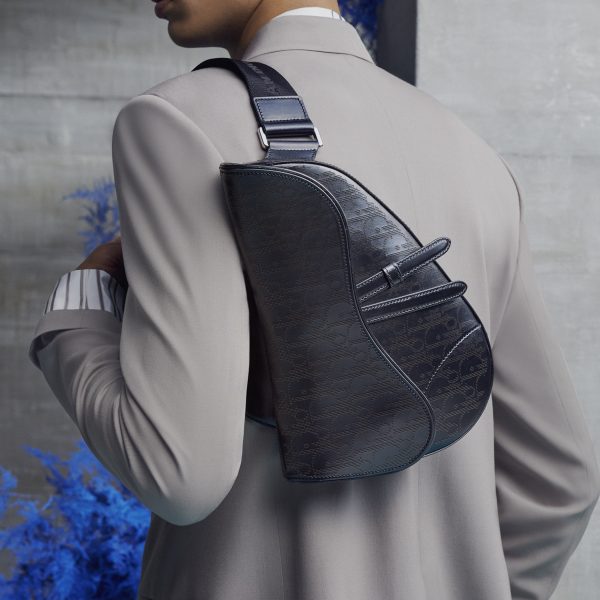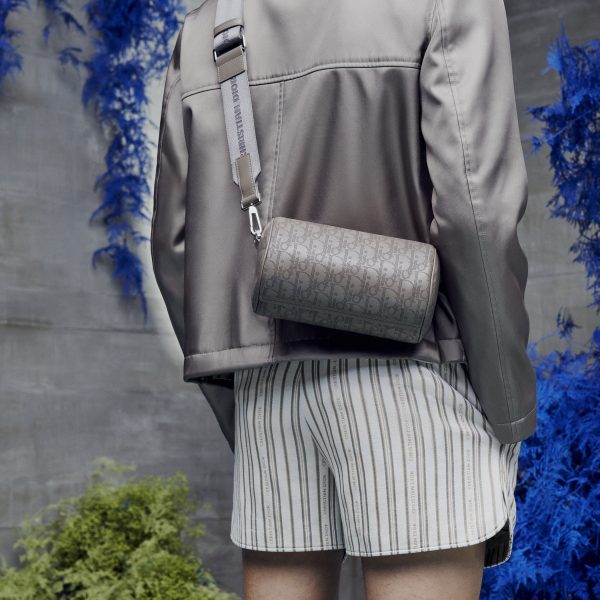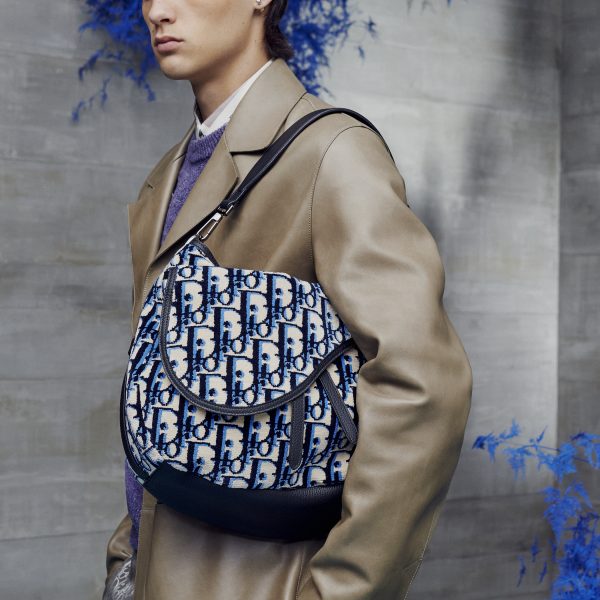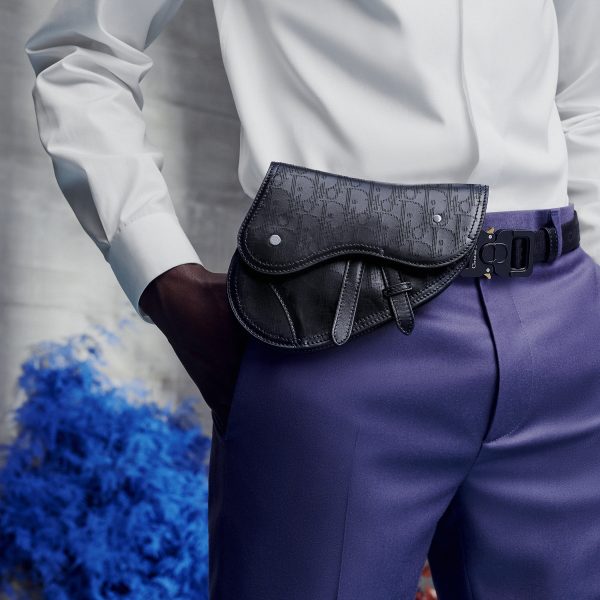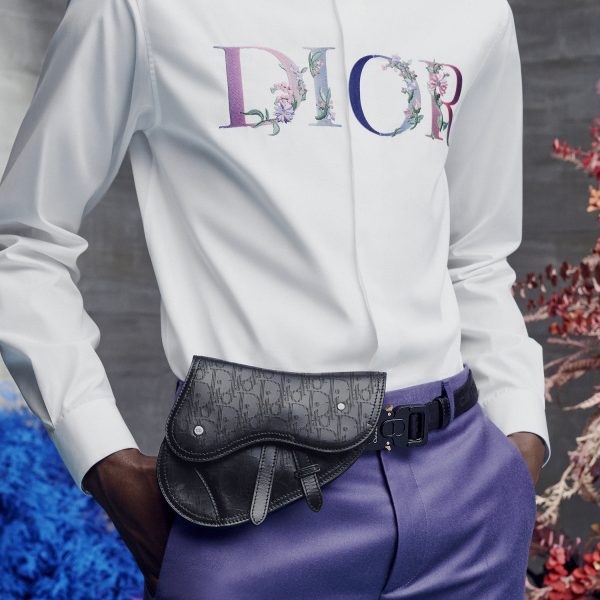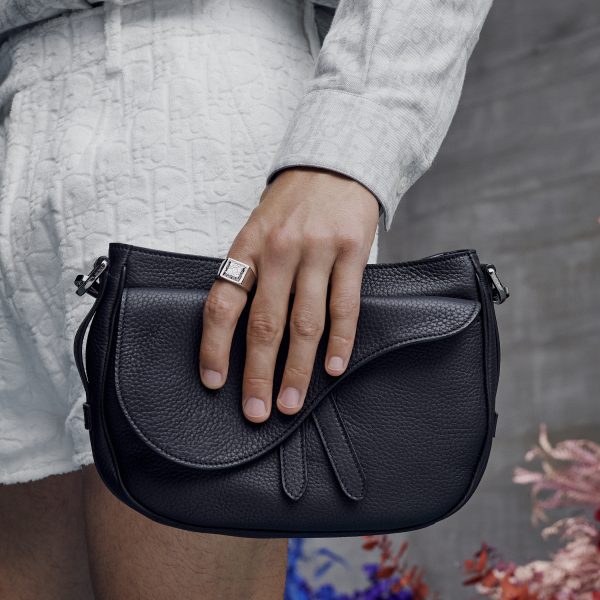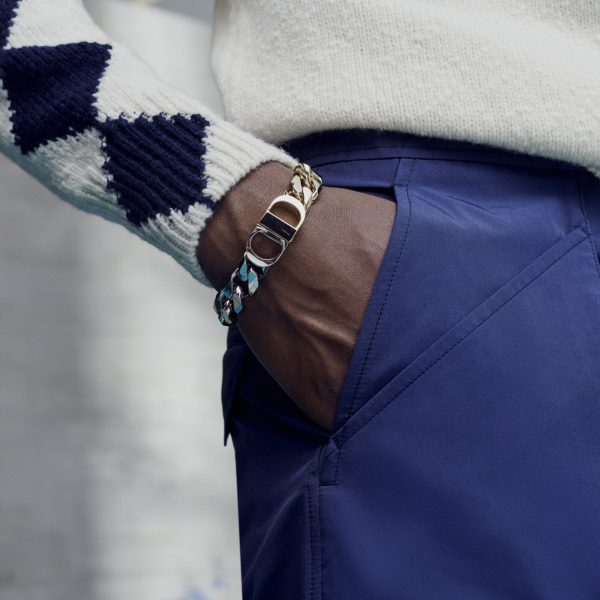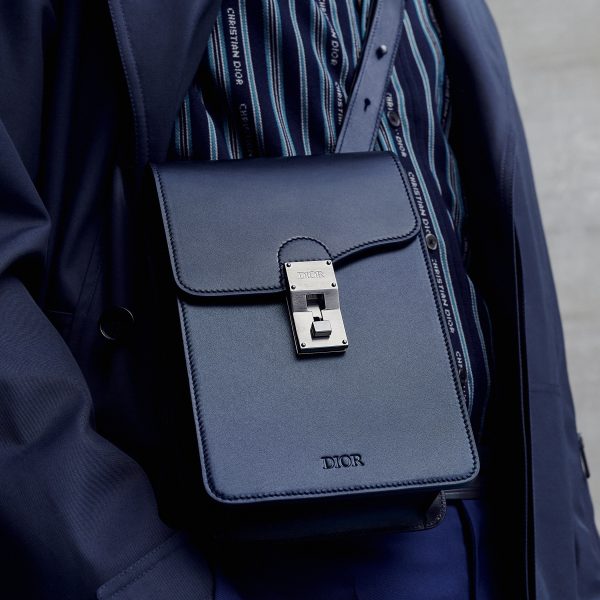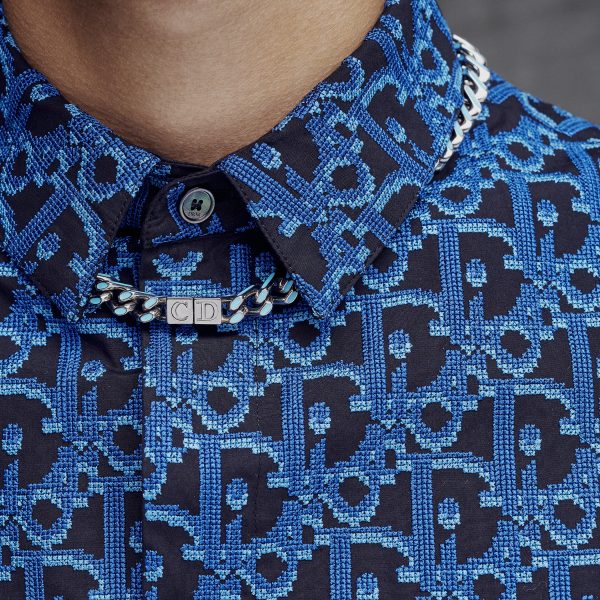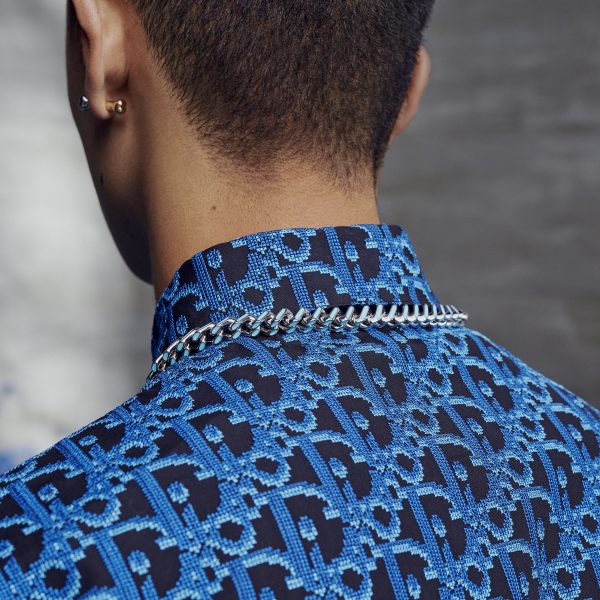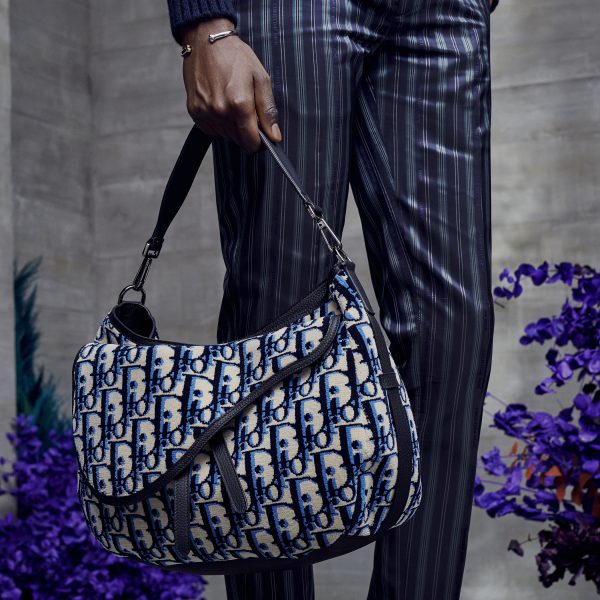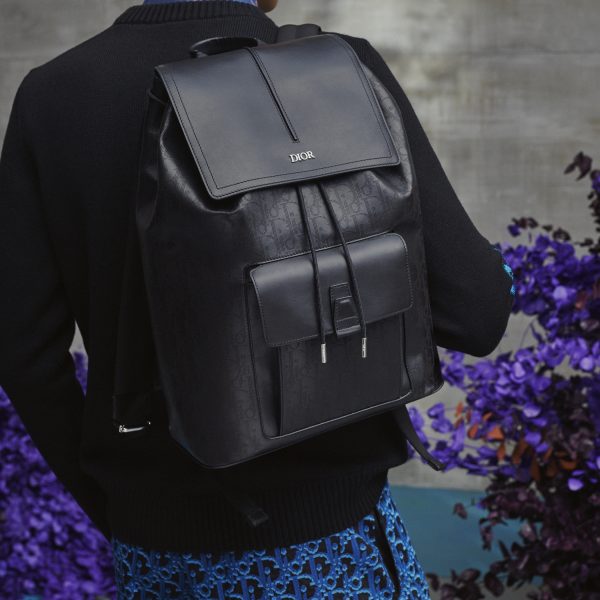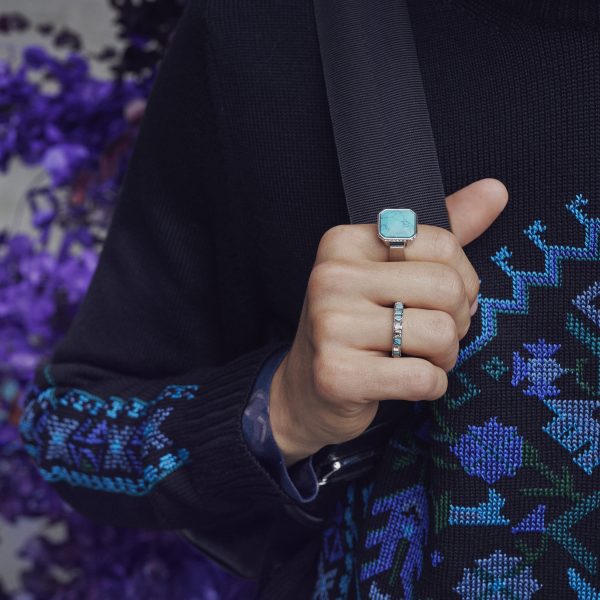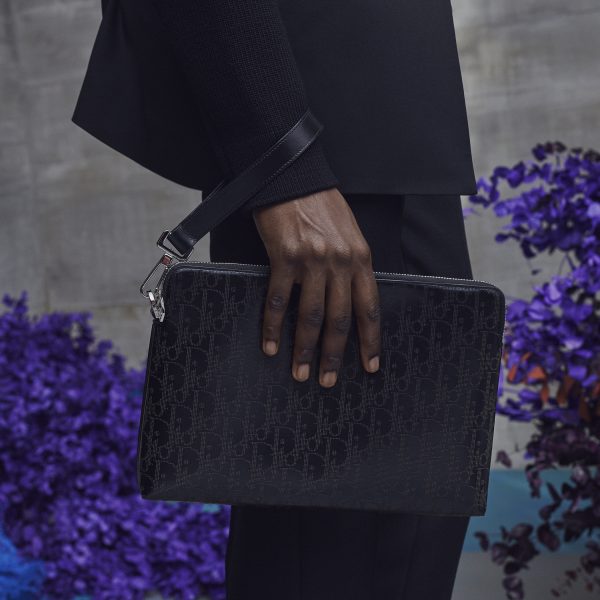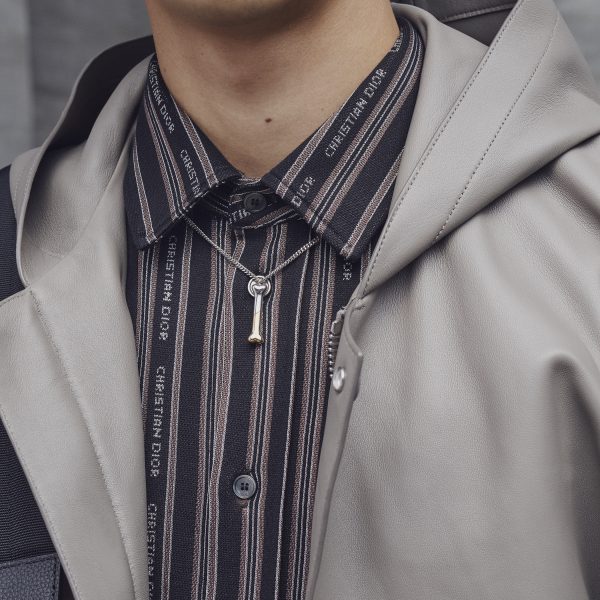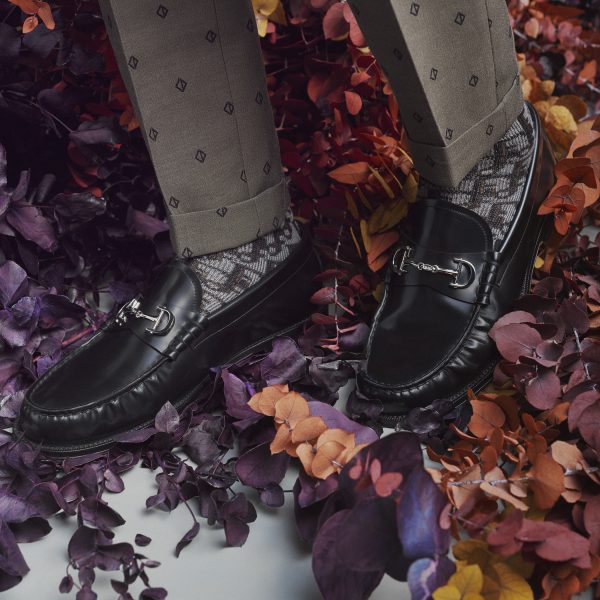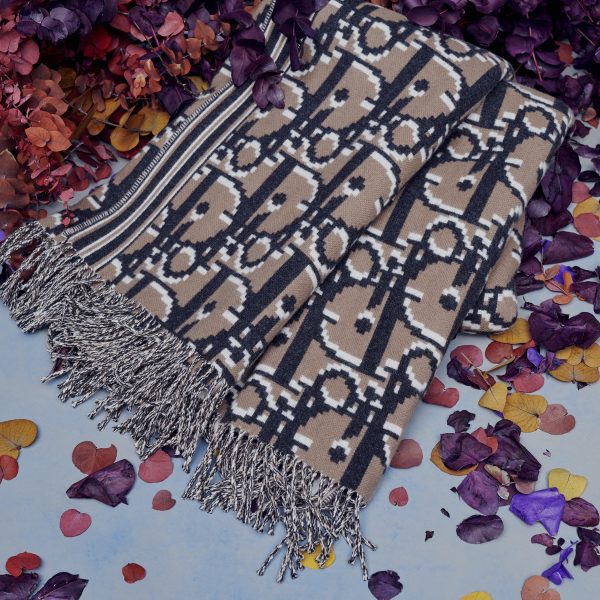 This story first appeared in the December/January 2021 issue of Men's Folio Malaysia.