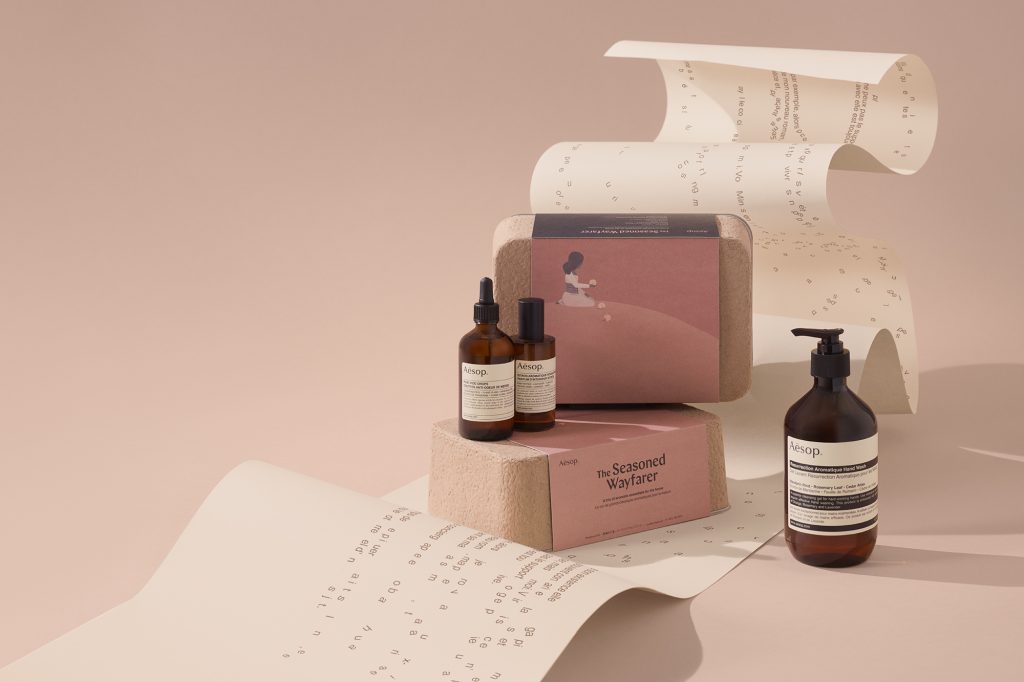 During these times, with most of us staying in, it is crucial to for us to do everything we can to stay sane. Besides being positive, indulging in luxuries and olfactory pleasure is one of the best ways to keep ourselves happy. This Christmas, why not spoil your beloved ones — and yourself too — with something special? From La Mer skincare duet that pampers one with ultra-luxury treatment to Truefitt and Hill shaving set that offers top-notch shave experience, here are what we reckon you should spend on.
La Mer Glowing Hydration Skincare Duet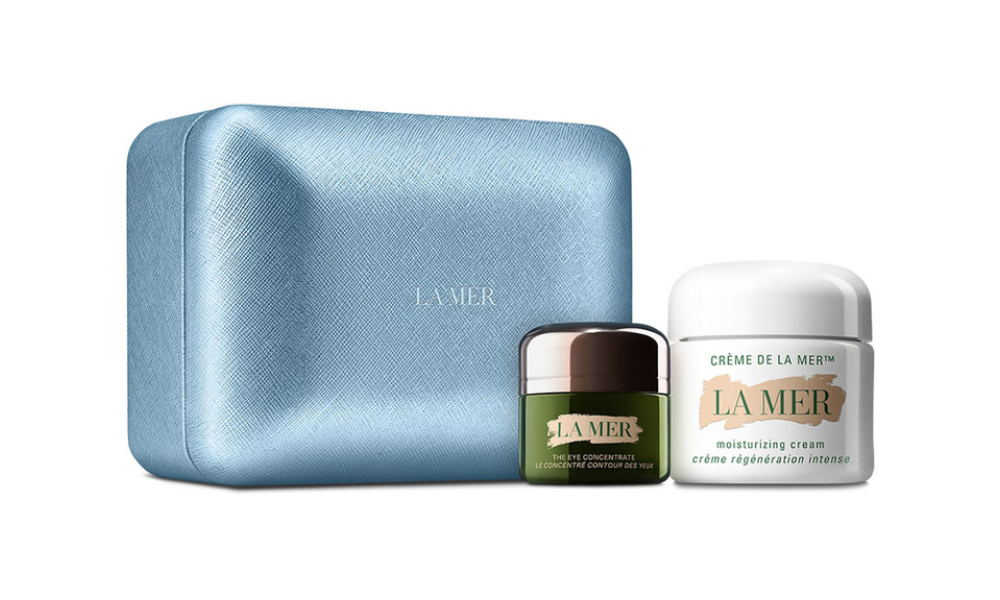 When it comes to La Mer, even a demanding person will succumb to their tempting skincare secret. Known for its cell-renewing formula, the Miracle Broth, this limited-edition duo set of Crème De La Mer and The Eye Concentrate will pamper one's skin with ultra-luxury treatment to restore healthy-looking skin. You will be happy to know that the set includes a silk-like sky blue keepsake box.
Aesop The Lore Collector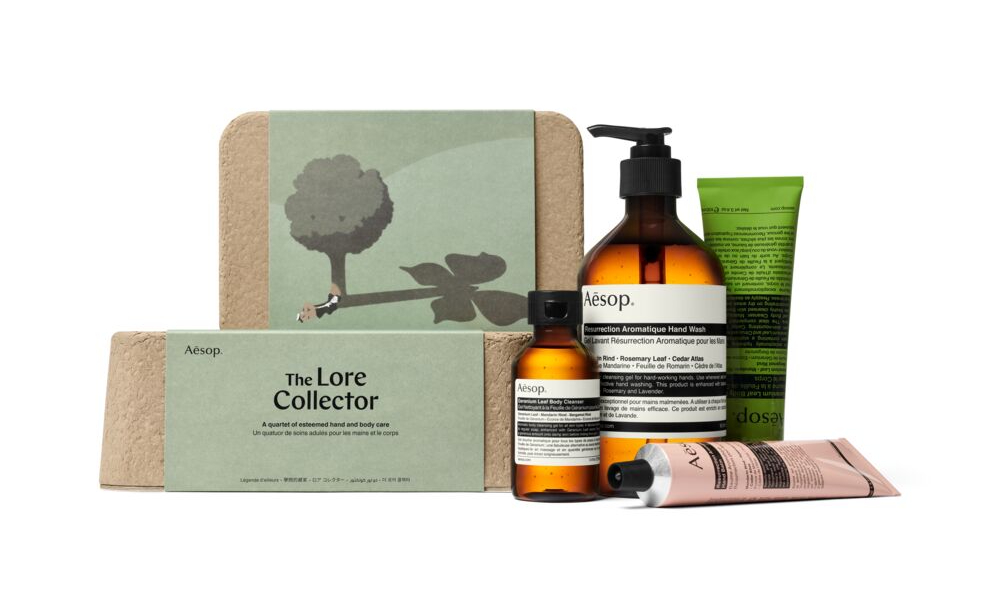 If you're looking for wonderful scents to jazz up your Christmas, Aesop is one that you cannot leave out. Inspired by those with itchy feet, Aesop's Christmas gift set aims to transports us on an imaginative voyage with its enticing formulas that conjure up different destinations we have been craving to travel to. For this particular selection, it consists of the staple Geranium Leaf Body Cleanser and Body Balm as well as Resurrection Aromatique Hand Wash and Hand Balm. Available in biodegradable case, the set comes with complimentary work of literature, The Dream of Akinosuke, for a perfect me time.
Dr. Jart+ Best Cream Duo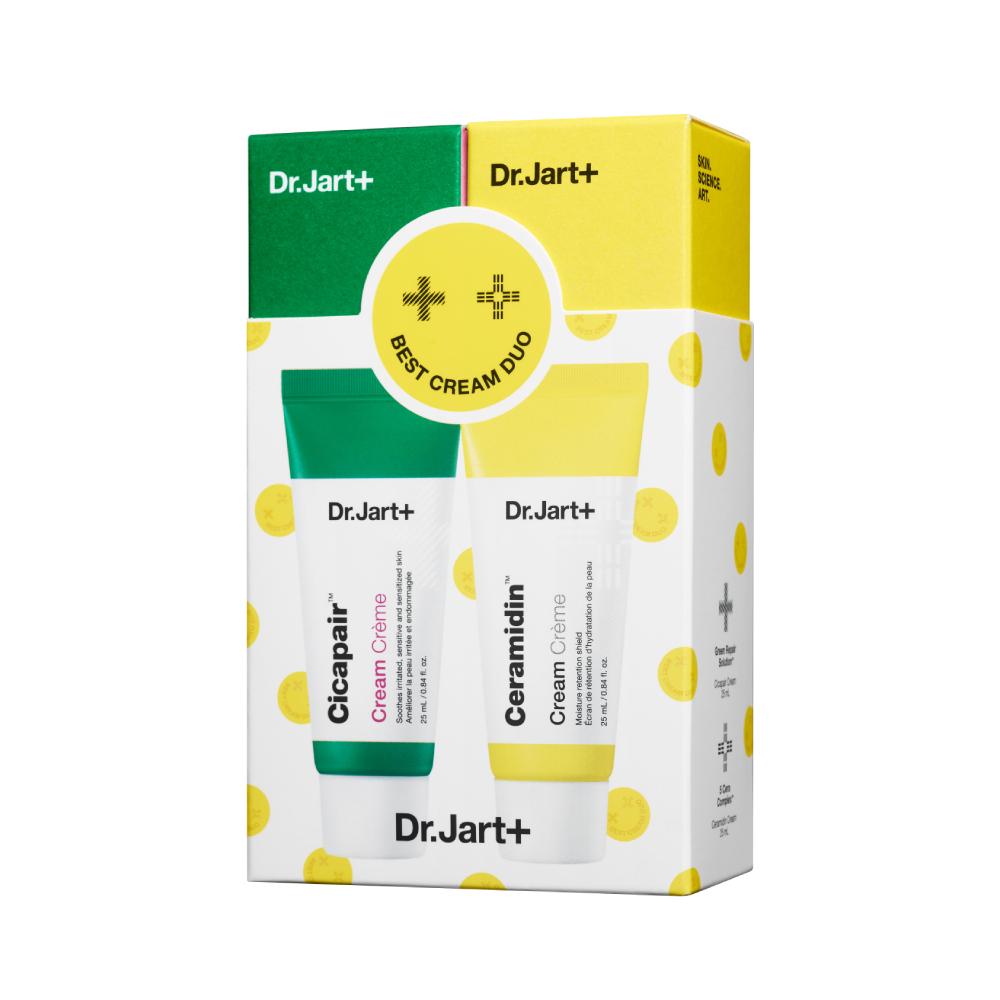 Are you scratching your head to decide which moisturiser to buy? With this Dr. Jart+ Best Cream Duo, you can have both of the worlds: Cicapair Cream and Ceramidin Cream. Quenching dry skin, the Ceramidin Cream provides long-lasting moisture with the brand's trademark formula 5-Cera Complex including Bifida Ferment Lysate, Beetroot and Hyaluronic Acid, while Cicapair Cream with known soothing ingredient Centella Asiatica and colour-changing microcapsules to soothe sensitive skin and conceal flaws like blemishes and discolouration.
Kiehl's Age-Defending Skincare Set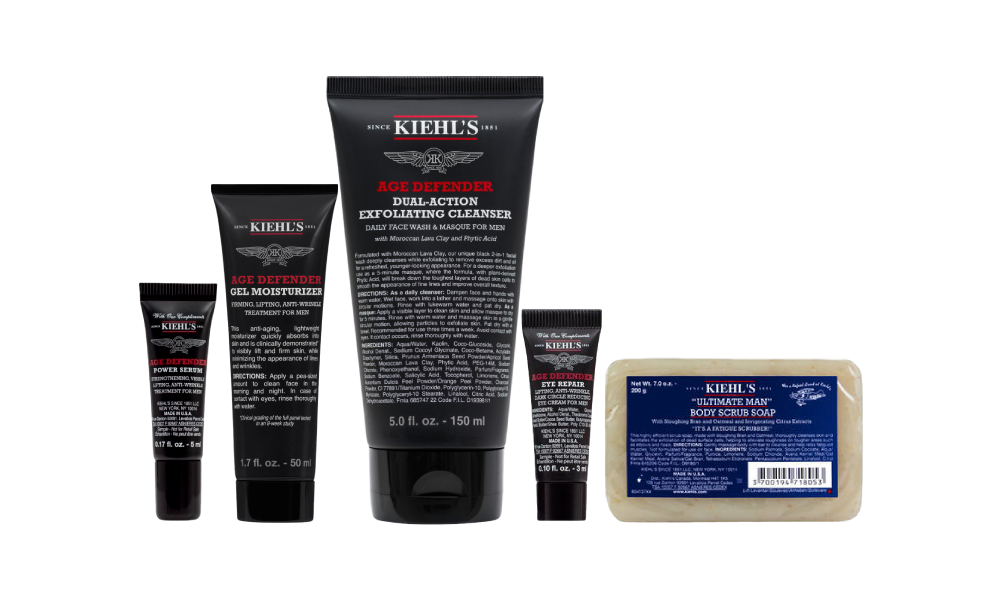 Eliminate signs of ageing with this Kiehl's Age-Defending Skincare Set. Made for men's thicker skin, the Age Defender Cleanser with Moroccan Lava Clay can be used as both cleanser and mask for thorough cleansing while the Age Defender Gel Moisturiser with linseed extract helps to erase wrinkles and lines. What's more, each purchase will be entitled to complimentary Eye Repair, Power Serum and Body Scrub Soap.
Jo Malone Midnight Musk & Amber Cologne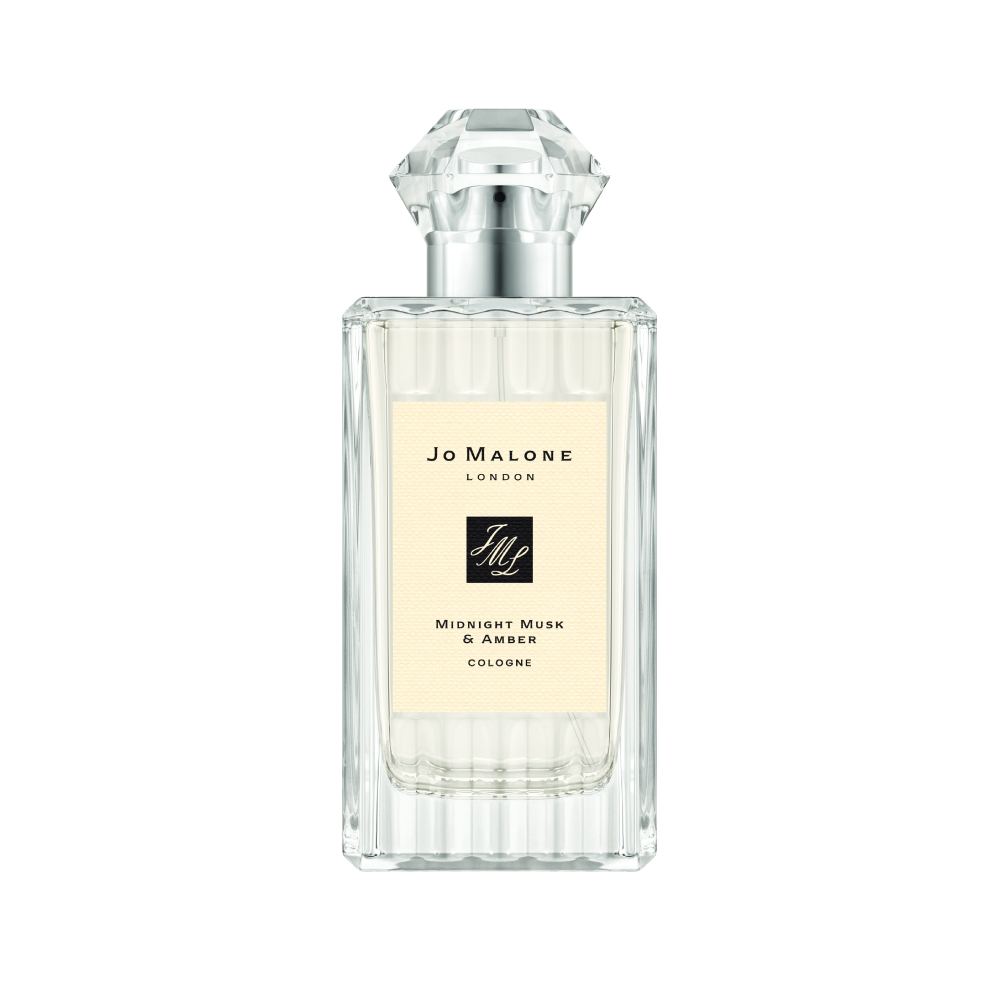 Smelling great is equally important as looking great. This Jo Malone Midnight Musk & Amber Cologne is the go-to gift if you are up for a fragrance that smells sex appeal. Touted as a charismatic Bright Young Thing, earthy and sensual Midnight Musk harmoniously blends with warm and sweet Amber for a balmy scent that warms up the winter.
Goutal Une Forêt d'Or Perfumed Candle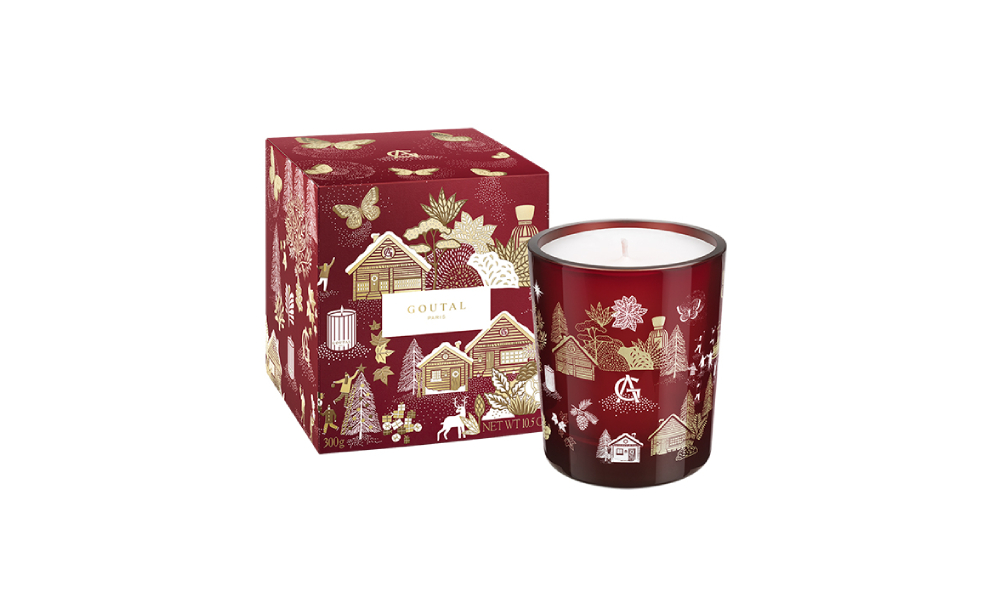 As one of the most coveted men's grooming items that keep us sane during staying in, this Goutal Une Forêt d'Or Perfumed Candle — dressed in magical decor of the Legend of the Snow Butterflies — will make your Christmas extra warm and cosy. Brimming with the notes of Pine Branches and Orange Peel, the scent evokes a scene of returning to home from a walk in the forest, a metaphor for nomads who travel back home for Christmas.
L'Occitane My Leading Man Set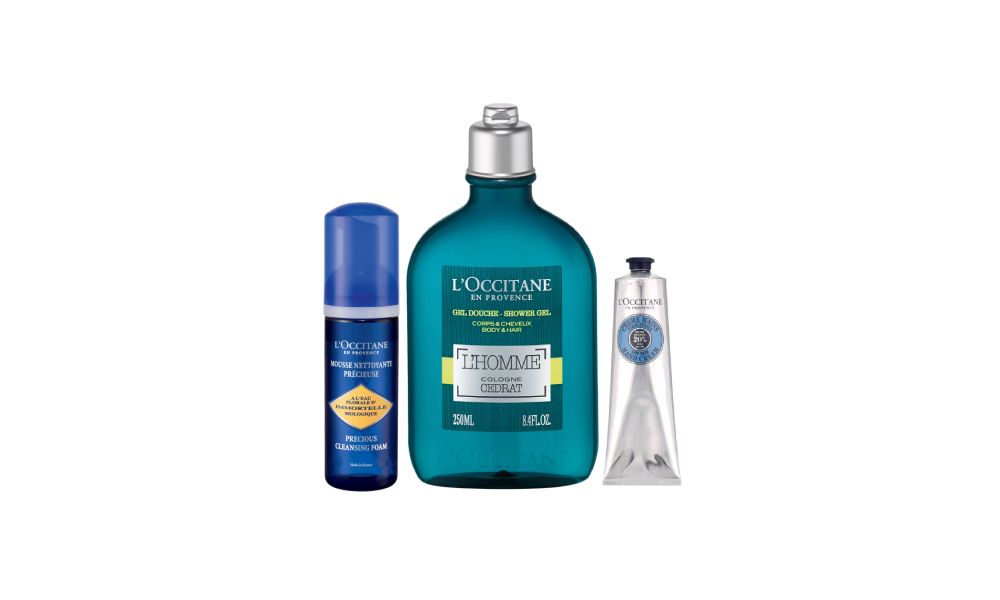 Going for a decent Christmas gift does not mean you have to break your bank. Enter L'Occitane My Leading Man Set. It comprises a travel-friendly Shea Hand Cream for moisturising hands, Immortelle Precious Cleansing Foam for a relaxing face wash and L'Homme Cologne Cedrat Shower Gel for citrus and wood-scented hair and body wash. That's not all, each purchase will get a L'Occitane Men Pouch.
Truefitt & Hill Essential Shaving Kit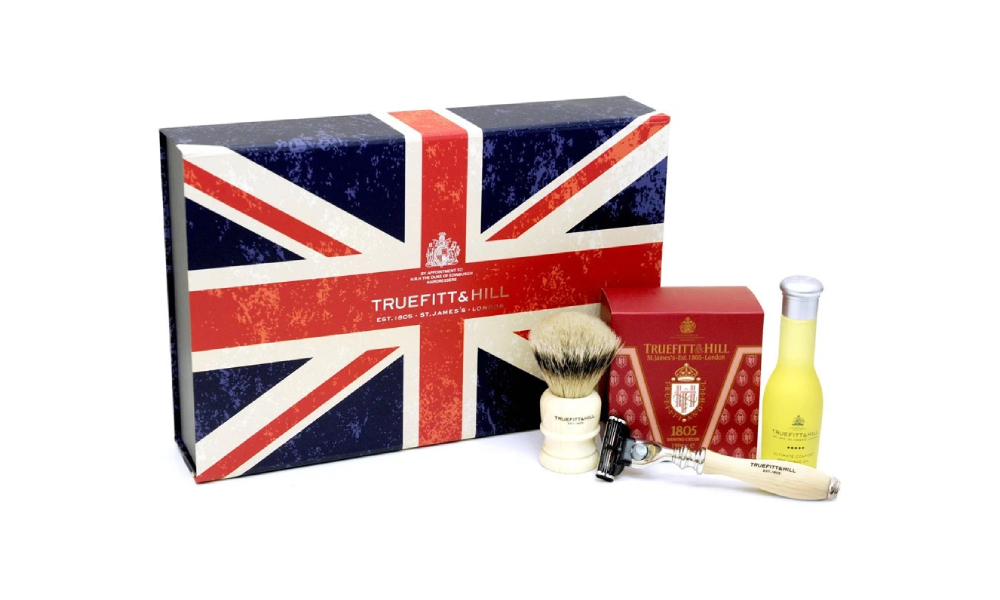 When buying a shaving kit, you can't go wrong with Truefitt & Hill. Established in 1805, Truefitt & Hill is the quintessential men's grooming brand that is redolent of its two-century-long history and has served HM King George III, British monarchs and dandies of cinema. With the Truefitt & Hill Essential Shaving Kit in a Union Jack Gift Box, one gets to revel in top-notch shave experience with Wellington Mach III Razor, Wellington Shaving Brush, Pre-Shave Oil and Shaving Cream Bowl.
Hanz de Fuko Deluxe Mini Kit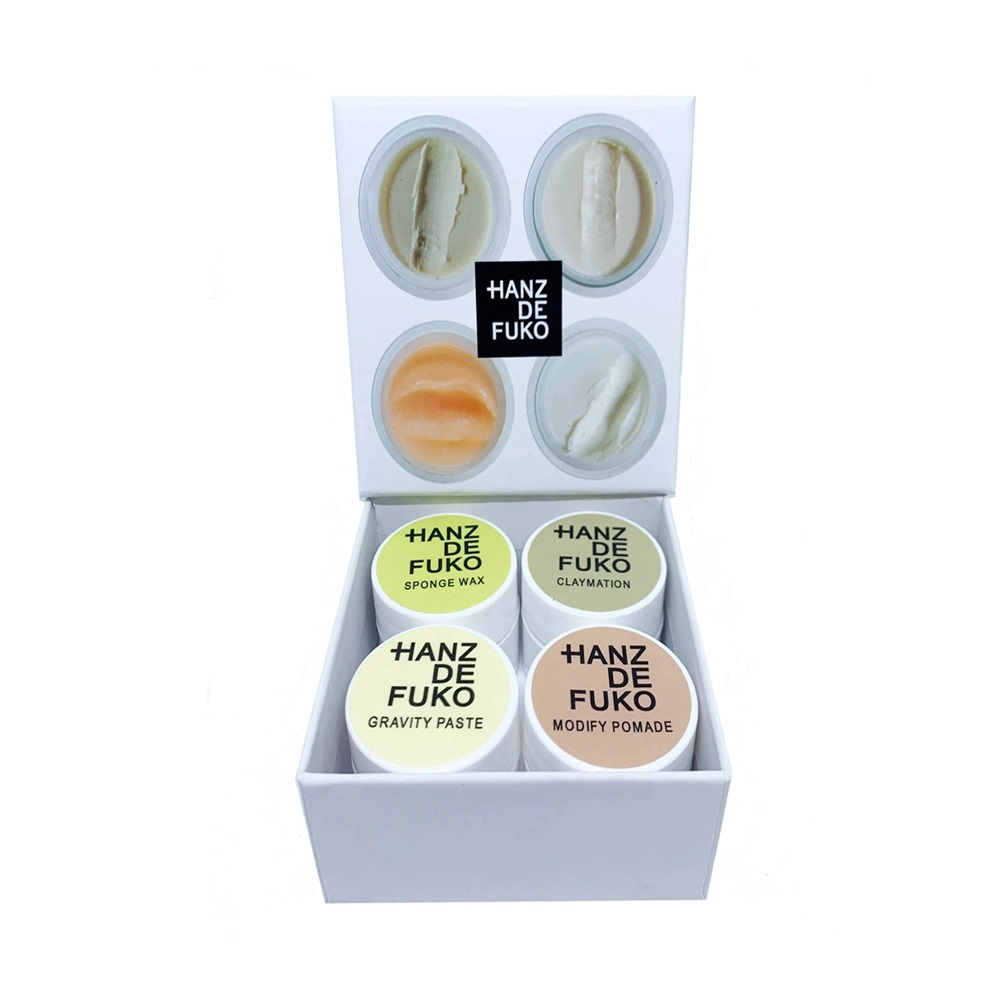 Perfect for men on the go, the Hanz de Fuko Deluxe Mini Kit can accommodate a diverse range of hairstyles with its extensive product selection. From medium hold to super high hold, the Hanz de Fuko Deluxe Mini Kit is packed with the brand's bestsellers including Claymation, Gravity Paste, Sponge Wax and Modify Pomade to create your favourite looks.
Olaplex Holiday Hair Fix Kit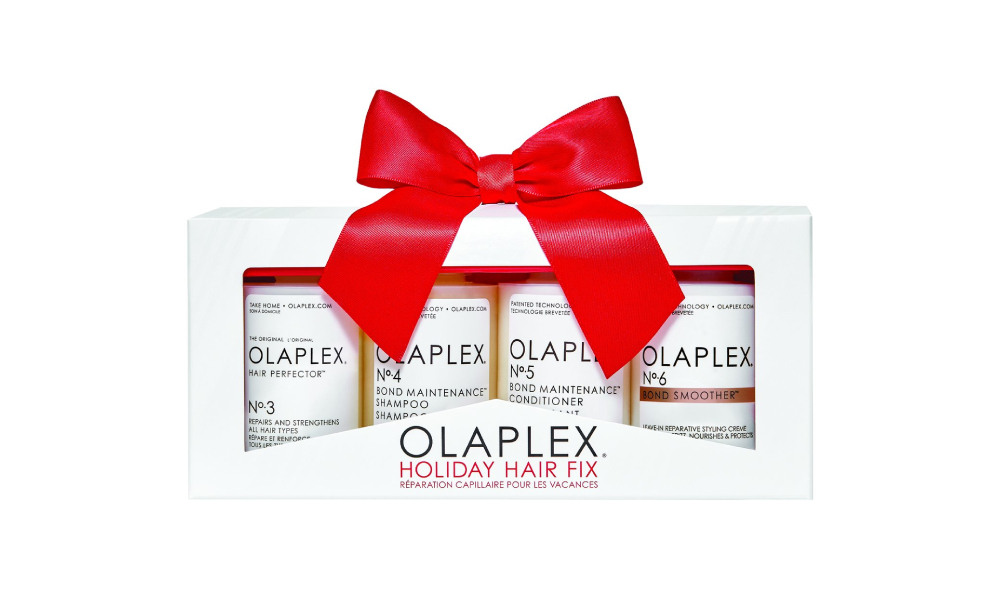 Achieving a healthy and lustrous hair that is the envy of everyone is a walk in the park with Olaplex Holiday Hair Fix Kit. From intensive hair care treatment to nourishing styling cream, it is a complete hair-repair repertoire that enhances texture, appearance and health of hair. Each set will consist of No.3 Hair Perfector, No.4 Bond Maintenance Shampoo, No.5 Bond Maintenance Conditioner and No.6 Bond Smoother.