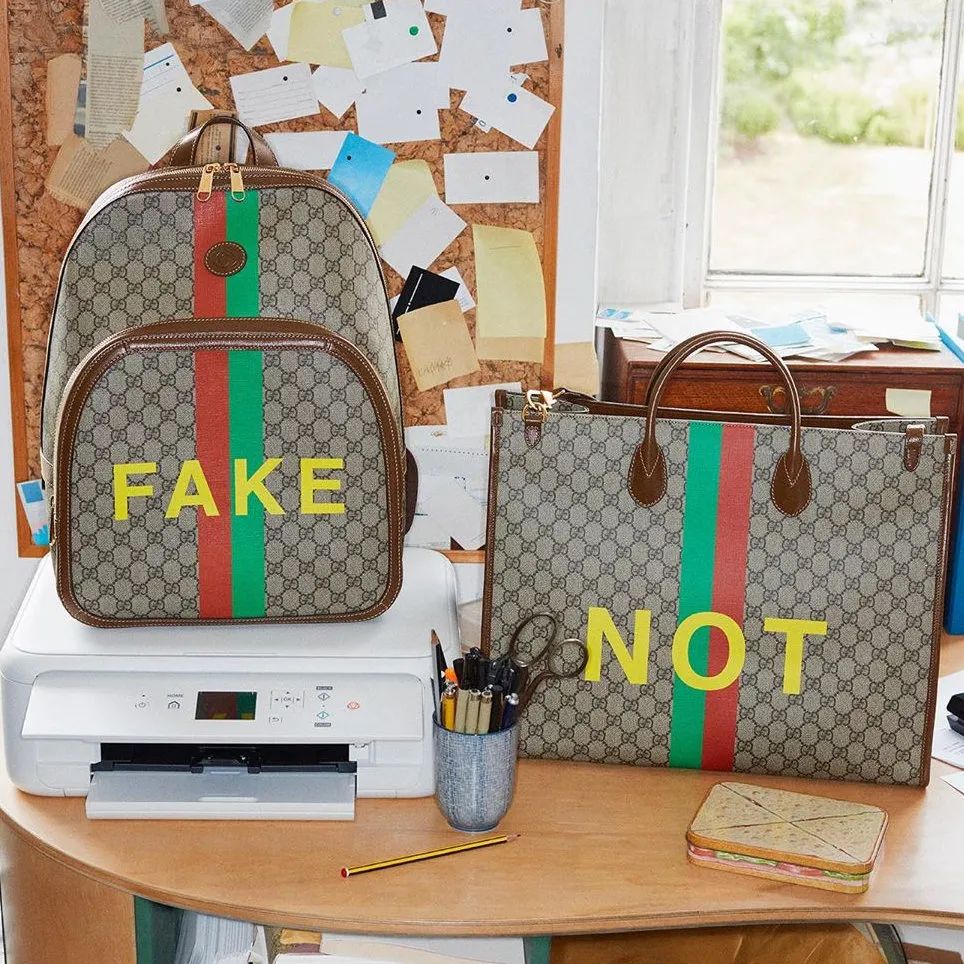 Remember Alessandro Michele's good-humoured toying on the idea of imitation when he showed "fake" T-shirts emblazoned with the brand's logo – influenced by the counterfeits that made their first appearances and became popular on the streets during the 80s – for Resort 2017? The bootleg theme perpetuates into Gucci's Autumn/Winter 2020 Menswear collection in the form of "Fake/ Not" print accompanied by the bicolour stripe.
There are white or black retro-looking T-shirts with the bicolour stripe running down the middle of the front and back, with "Fake" on the front and "Not" on the back, in yellow. Similar two-sided use of the words also appears on black and white felted sweatshirts, not to mention a hooded outerwear blouson and a lightweight lined blouson, both with an all-over beige/ebony GG Supreme pattern.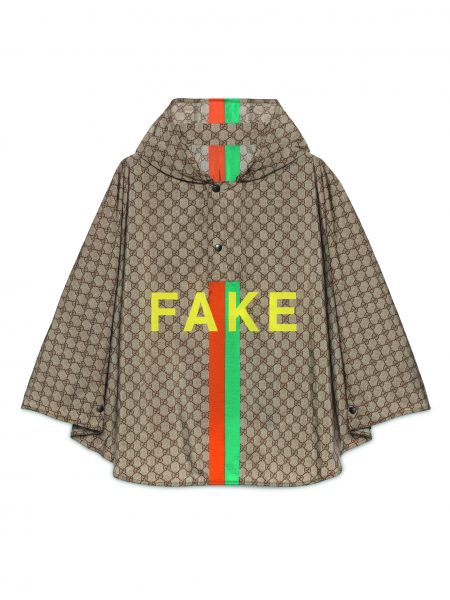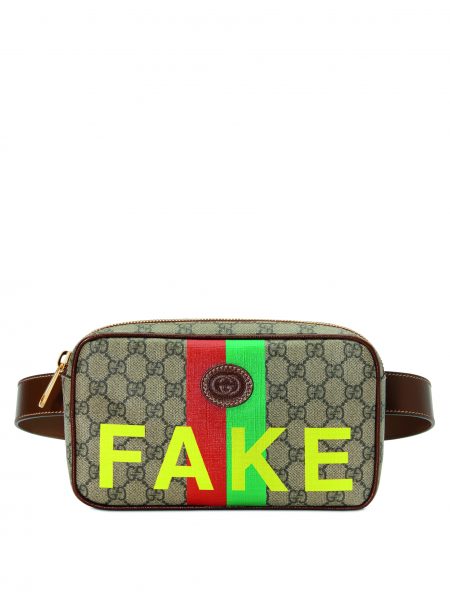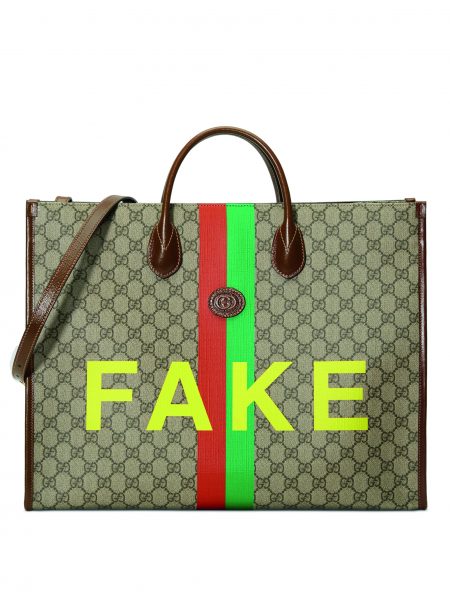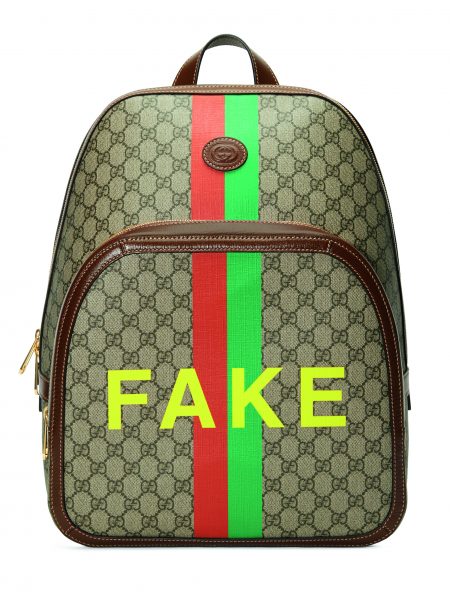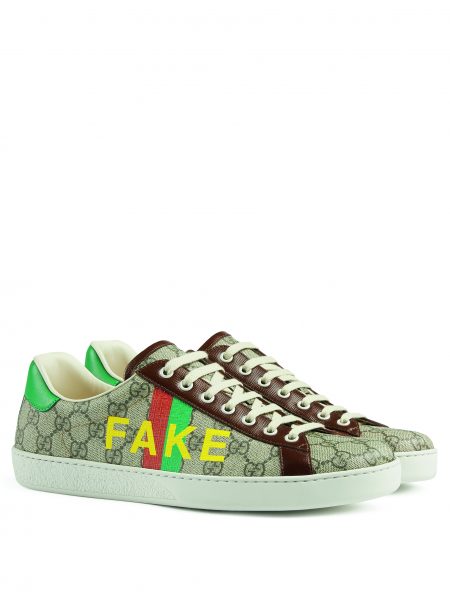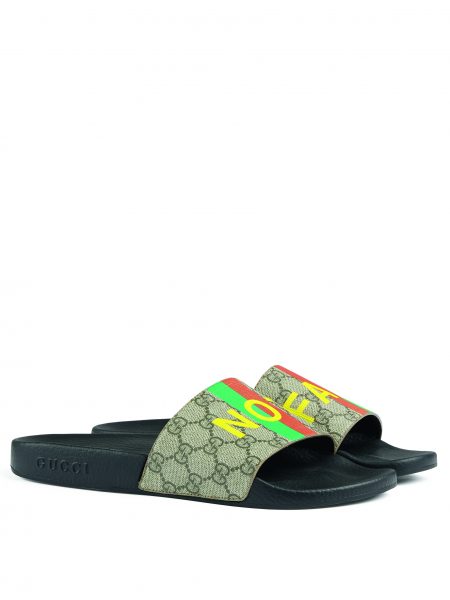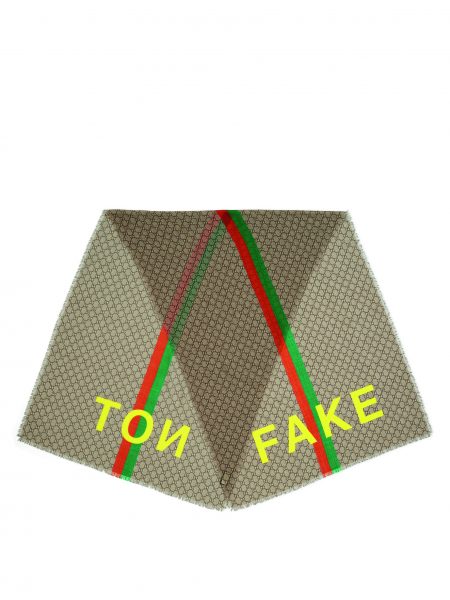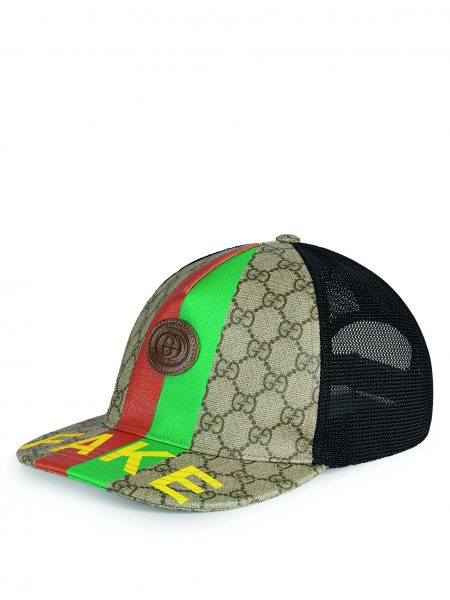 On luggage, the "Fake/ Not" print style is applied to it where beige/ebony GG Supreme pattern is used as a base with elegant brown leather trim. A top handle tote, backpack, belt bag, medium-sized duffle, small duffle with gold Horsebit detail, hard suitcase and hard grooming case in different materials all feature "Fake" on one side and "Not" on the other, as well as the vertical bicolour stripe. In addition, the same design decorates small leather goods in GG Supreme, which include a variety of wallets, a pouch and a cosmetics case.
There are numerous other gender-neutral styles which have been given the "Fake/ Not" treatment too. There is a baseball cap in GG Supreme canvas and a stole in light gauze-effect wool and a water-repellent cap with detachable hood with an all-over beige/ ebony GG pattern; and midcalf- length socks in ivory or black boasting the yellow "Fake" and "Not" word and the red-green bicolour stripe. Finally, footwear: there are the unisex Ace sneaker which is offered the GG Supreme material base with rich brown leather piping and the Pursuit slide.
This story first appeared in the October 2020 issue of Men's Folio Malaysia. Shop the Gucci Fake/Not Collection here.