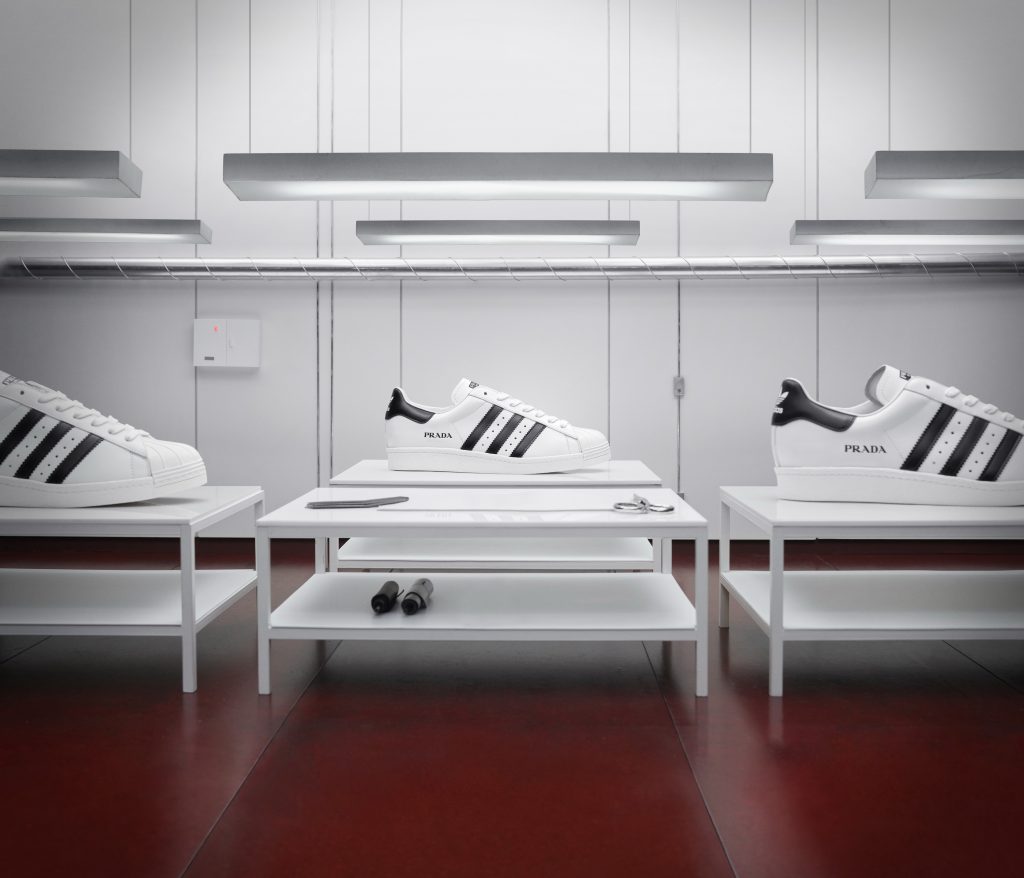 Following the first release of Prada x Adidas Originals back in December last year, the duo has announced a new release which is set to drop in the middle of September.
Adding more options to the original all-white first release, the second instalment will have three new colourways which include monochrome black, white with black, and chrome silver with white. For this collaborative creation, the Adidas Originals Superstar sneaker, first created in 1969, is now made in Italy with full-grain leather while retaining the classic design that every sneakerhead is familiar with. To commemorate the collaboration, the special edition kicks are adorned with the dual logos of Prada and Adidas Originals on the tongue of every pair.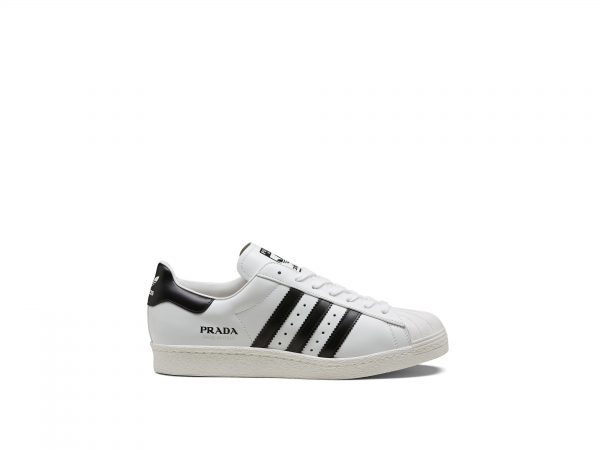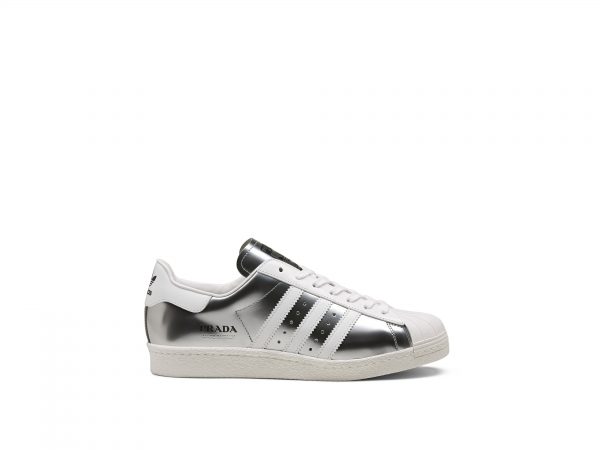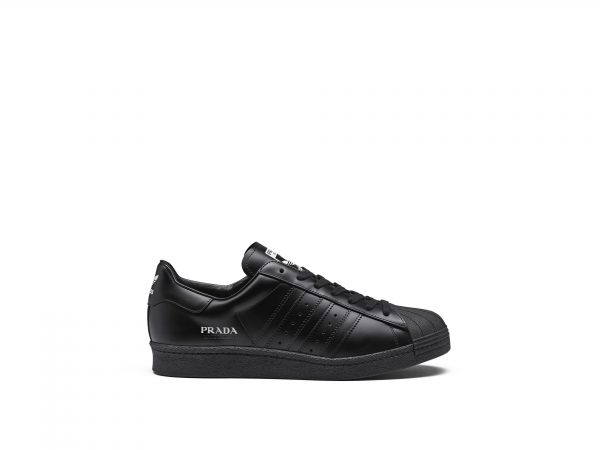 The announcement of the release is also accompanied by a series of captivating campaign images, which reimagines the actual manufacturing process of the Prada Superstar. Through a miniature recreation of Prada's manufacturing spaces in Le Marche region, different iterations of the collaborative creations are seen on roller conveyor system and trolley.
The new Prada Superstar is slated to launch starting from September 8th on Prada and Adidas stores, select wholesalers, prada.com and adidas.com. Along with the release date, the duo has also teased their upcoming collaboration which is linked to prestigious sailing race, America's Cup.