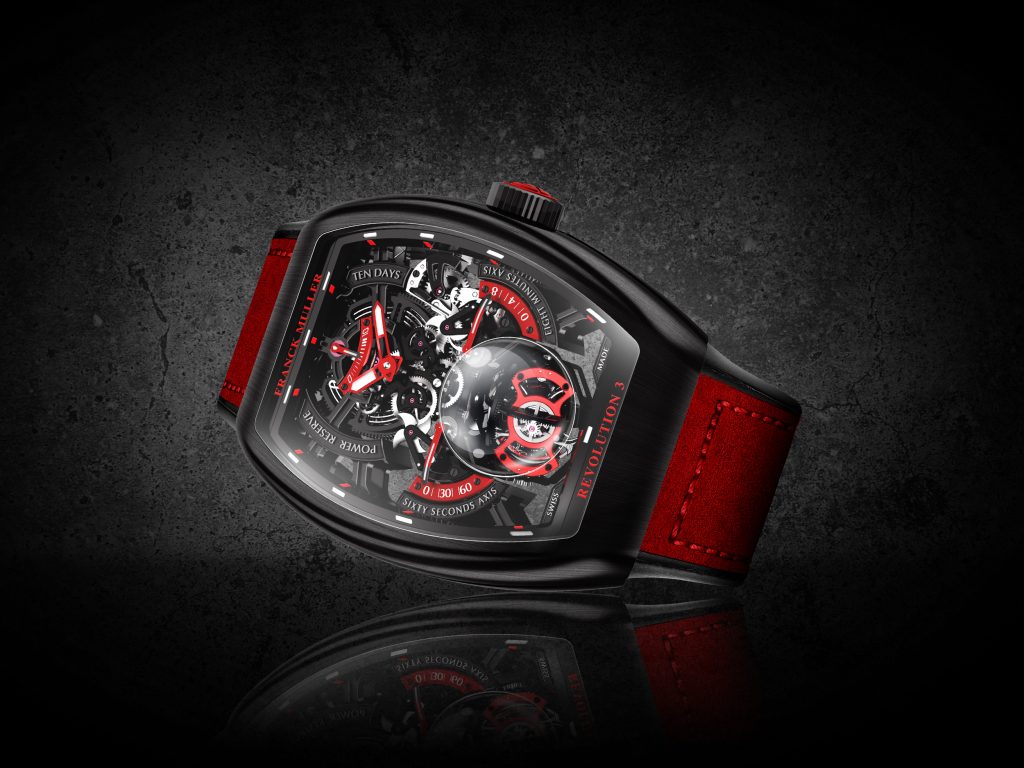 In 2004, when there were plenty of tourbillon watches out there vying for attention, Franck Muller decided to leave its competitors in the dust by bringing out the world's first triple-axis tourbillon which they named Revolution 3.
Now, the iconic piece returns to the limelight with an updated version in the brand's Vanguard case. Replacing the original Cintrée Curvex case, the new case is made of grade-2 titanium treated with black PVD coating, injecting it with a touch of sportiness. Keying into the red accent on both sides of the case and red decorations on the movement, the groundbreaking creation is gifted with a red Alcantara strap, perfectly complementing the supercar-like menacing allure it exuding.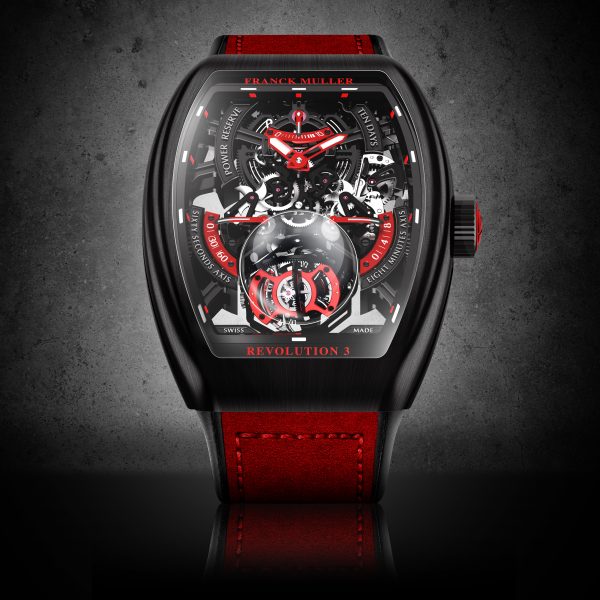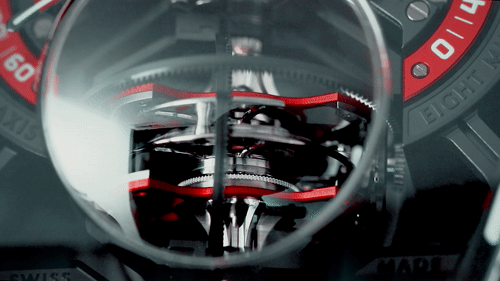 When one looks closely, there is more to the Franck Muller Vanguard Revolution 3 Skeleton than meets the eye. Through the sapphire crystal with two domes, the complicated yet exquisite skeleton movement becomes full-frontal, revealing openworked black bridges and red aluminium indicators. The real beauty lies on the singular craftsmanship of the in-house triple-axis tourbillon, which functions to iron out positioned errors in accuracy by correcting the force of gravity in all positions.
Dominating the lower half of the movement, the extraordinary triple-axis tourbillon slowly turns through the 1-hour, 8-minute and 60-second cycles of its respective three carriages. Endowed with 10 days of power reserve, the wristwatch also houses two retrograde indications at 4 and 8 o'clock for the progression of the eight-minute carriage and the 60-second carriage. With a water resistance of 30 meters, the movement is set off with microbillage and hand chamfering on the main plate and the tourbillon cage.
The new Franck Muller Vanguard Revolution 3 Skeleton comes with Franck Muller's 5-year tourbillon warranty and is presented in a unique box with an automated opening system.