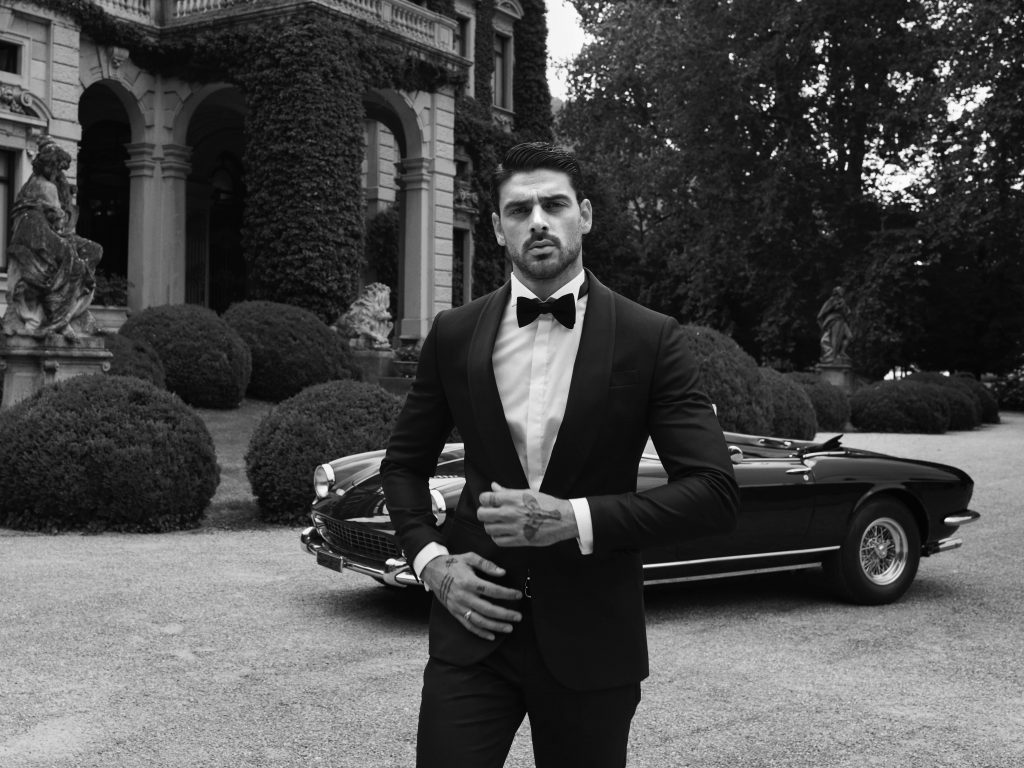 Following the success of the Netflix film he took part in, Michele Morrone has recently landed another achievement by becoming Guess Men's new worldwide face.
Originated from Melegnano, Italy, the actor-cum-singer first started in theatre plays, it wasn't until the release of Netflix's romance thriller 365 Days that he achieved his breakthrough with the character of Sicilian mobster Massimo Torricelli. 365 Days is one of the most popular movies in Netflix history that is currently streaming in over 200 countries.
Creative directed by Guess' Chief Creative Officer Paul Marciano and shot by Nima Benati, the Guess' Autumn/Winter 2020 global holiday advertising campaign is captured at the Villa Erba in Lake Como, Italy, reflecting Marciano's love of Italian movie history. Perfectly exuding the Italian elegance, the movie heartthrob looks snappy in Guess' new men's collection that is underpinned by classiness and luxury.
"The moment I met Paul, I knew I found a new mentor and friend," says Morrone. "We share the same values and goals. It's an incredible feeling being able to have fun on set doing what I love, while having a sense of comfort that I'm now part of such an amazing family. Family and loyalty are important to me, and I want to take this brand and treat it as my own."