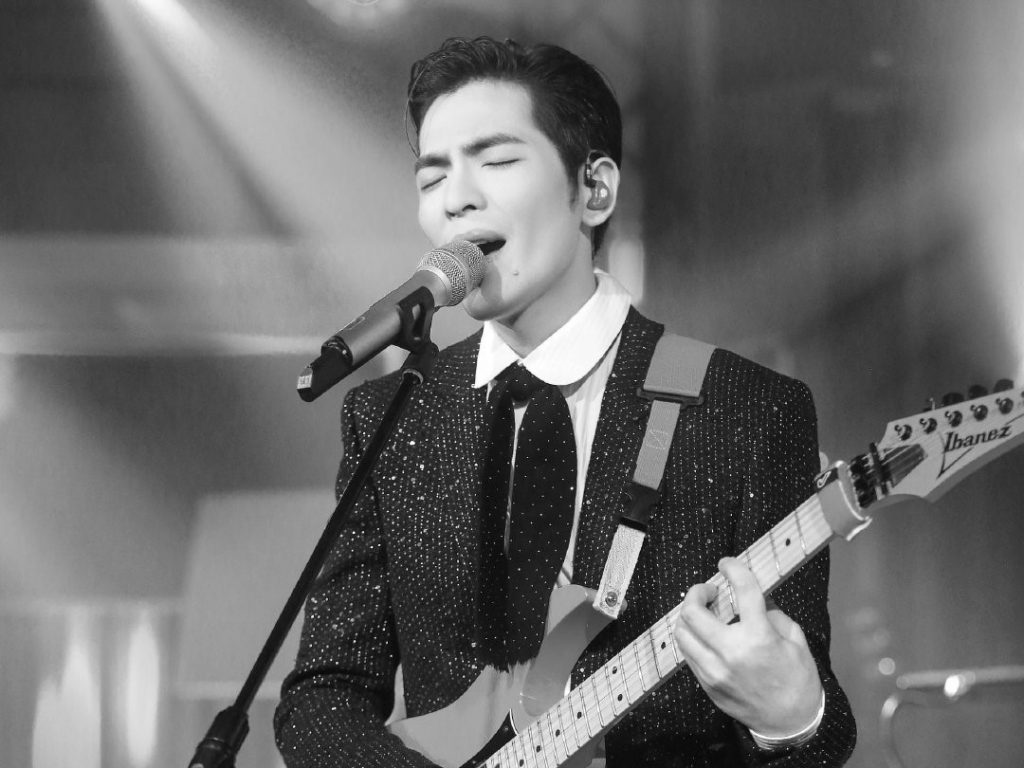 From Got 7 BamBam to Jam Hsiao, here are the Asian stars in their finest Saint Laurent looks.
Jang Ki Yong wore Saint Laurent Wool Garbadine Tuxedo Jacket and Square Print Shirt at 'Born Again' press conference.
Jam Hsiao rocked a Sequin-embroidered Jacket and Pants in Twill Bouclé by matching with Short Lavallière Scarft in Silk Satin with Studs while performing at Singer 2020.
Yeonjun from TXT headed to the recording of Hidden Track: Season 2, carrying Saint Laurent's iconic Sac de Jour in Grained Leather.
BamBam from Got7 performed the group's new song "Not By The Moon" at KBS Music Bank, sporting Saint Laurent Tunic in Silk Crepe Charmeuse
Yeon Jun from TXT nailed a wild Saint Laurent Silk Leopard Print Shirt in the group's new "Puma" music video.
The latest Chinese star favoured by the French brand, Zhennan Zhou attended Tencent Video All-Star Awards wearing Silver Sequin Boxy Polo and Suede Pants.
Kang Dong-won spiffed up in Peaked Lapel Tuxedo Jacket in Grain de Poudre, Studded Shirt and Straight-Cut Cropped Jeans in Deep Black Denim during the press preview of 'Peninsula'.