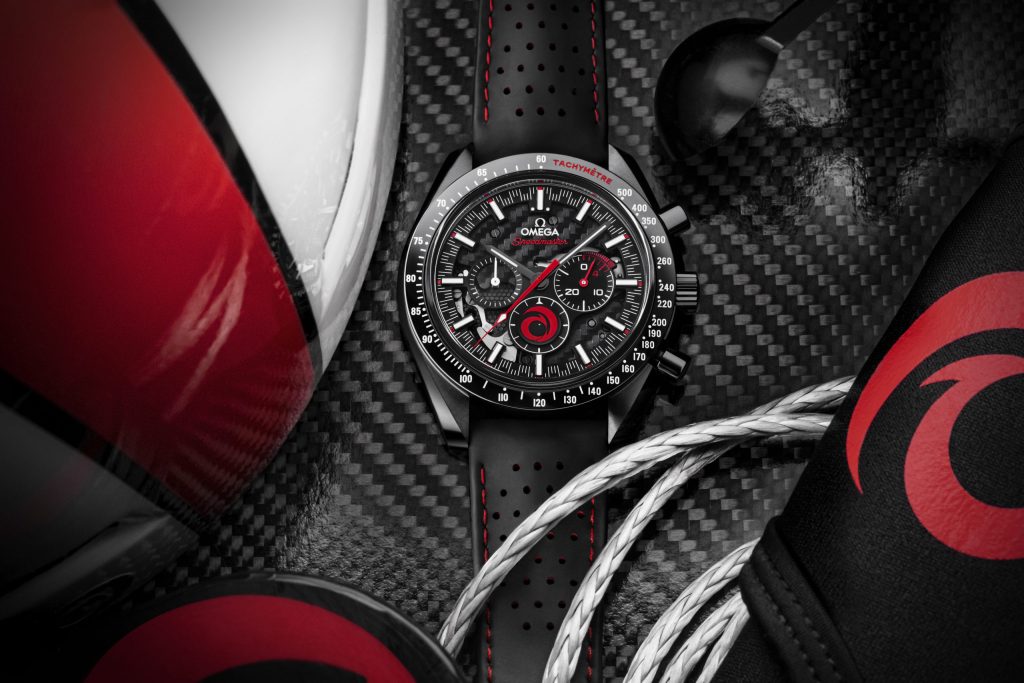 Omega Speedmaster Dark Side of the Moon has been associated with the space expedition for decades. In 2019, the Swiss watchmaker ventured into new territory by partnering with Swiss sailing team Alinghi. And now, the partnership has come to fruition with the release of new Speedmaster Dark Side of the Moon.
Reflecting their passion for innovation and sailing, the Speedmaster Dark Side of the Moon Alinghi is a hybrid of impressive technology, exceptional materials and novel design concept that truly captures the essence of the brands. Splashed in the iconic colours of Alinghi, perforated rubber strap and 44.25mm case in black zirconium oxide ceramic are rendered in black and red, evincing the coolness of a supercar. The stop/start pusher is also decorated with the Alinghi logo.
Boasting the similar high-octane energy of Alinghi's novelties, the collaborative watch is powered by Calibre 1865. Perfect for the sailing crews, the lighter and thinner design is inspired by the Swiss sailing team's new TF35 catamaran. Translating the design code of the Alinghi boat's carbon hull into remarkable craftsmanship, the mainplate and barrel bridge is executed with laser ablation to achieve a honeycomb effect.
Taking the centre-stage is the 4-minute or 5-minute tactical time display at 3 o'clock and the sandblasted and anodised aluminium disc featuring Alinghi logo in red at 6 o'clock, which will rotate once the chronograph function is activated.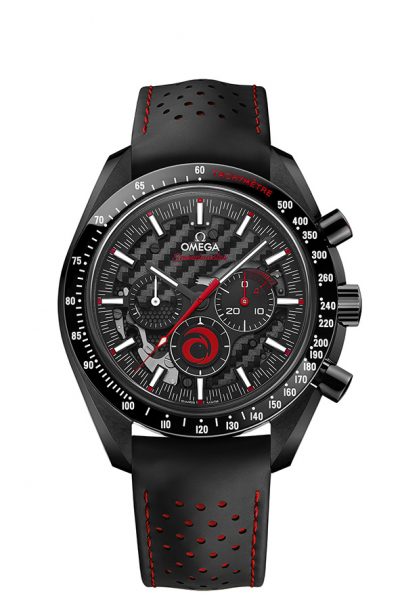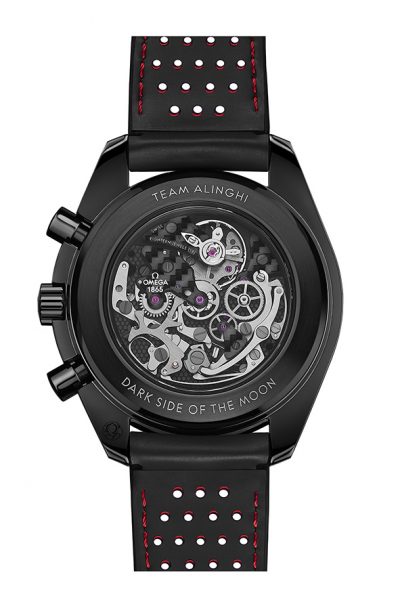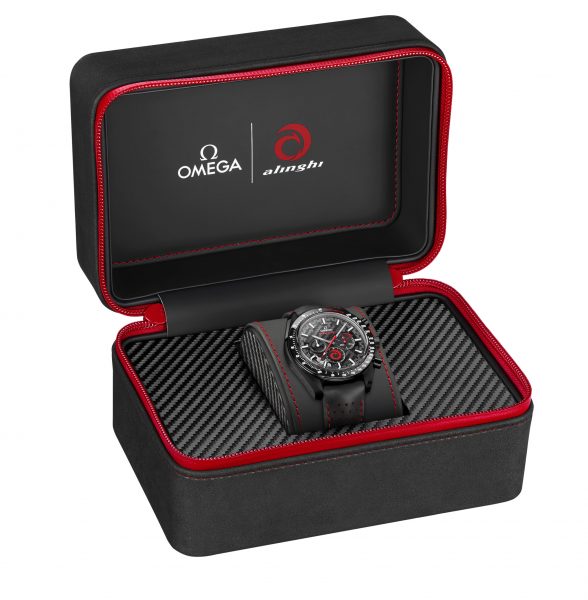 "It's been an immense pleasure to collaborate so closely with OMEGA on this wonderful new timepiece. Throughout our history, we've been very aware of the watchmaker's incredible expertise in sports timekeeping and passion for sailing. So, it is a very special moment to have worked on a watch together and now see the exquisite results. It's the perfect start to our relationship and a real sign of more to come in the future," shares Ernesto Bertarelli, Founder and President of Alinghi.
Discover more about the Speedmaster Dark Side of the Moon Alinghi here.