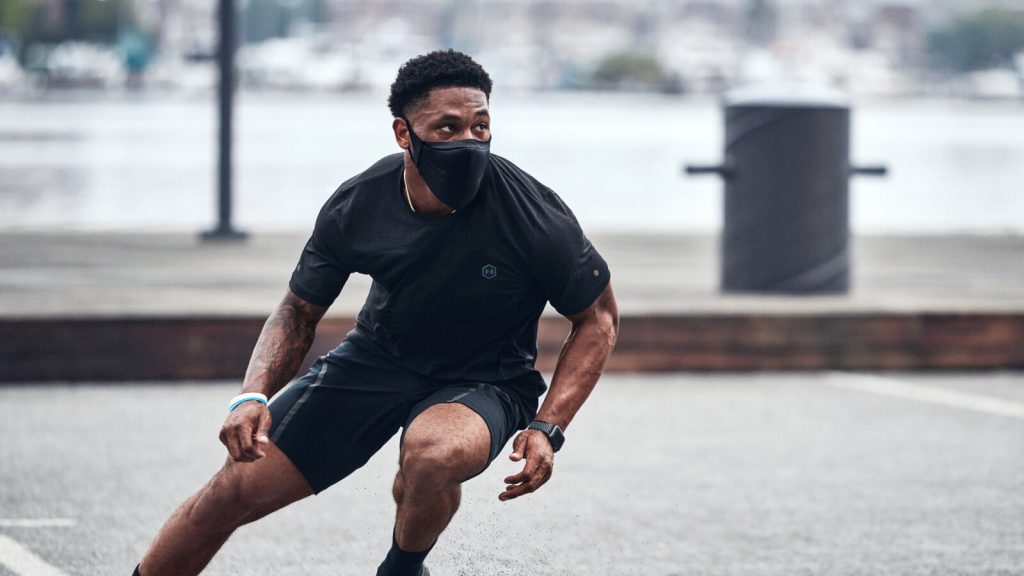 Mask on, mask off, and it's definitely mask back on now. Ever since sports and exercise activities are allowed, many fitness enthusiasts have been grappling over working out safely in public. For us at Men's Folio, we say sports-branded options are more practical because surgical masks get wet and become uncomfortable, especially during long workouts.
"At Under Armour, we always want to be part of the solution, especially during this extremely challenging time. We specifically designed this mask for athletes and for all of us who want to exercise and train while also keeping ourselves, and those around us, safe," said Patrik Frisk, CEO of Under Armour.
Designed for daily wear and use during an exercise, the fully washable, sustainable and water-resistant Under Armour Sportsmask features a triple-layer system which meets WHO recommendation for face mask to prevent COVID-19 spread. It is engineered with a moldable nose bridge that holds it in place and mitigates airflow to the eyes (an aspect that people who wear glasses would appreciate) while a lightweight spacer fabric on the outside, a breathable open-cell foam in the middle and a cooling anti-microbial fabric on inside ensure better air flow and maximum comfortability.
"Experience told us that fabric and performance had to be our first focus, so we set out to find a fabric combination that created structure to ensure the mask would stand off the face and offer maximum breathability," said Kyle Blakely, VP of Materials Innovation at Under Armour. "We applied learnings in fit, feel, and ease and speed of manufacturing from the face mask we created for PPE purposes. Throughout it all the speed of the design process and a meticulous eye to quality and details were paramount."
For more information, visit www.underarmour.com.my