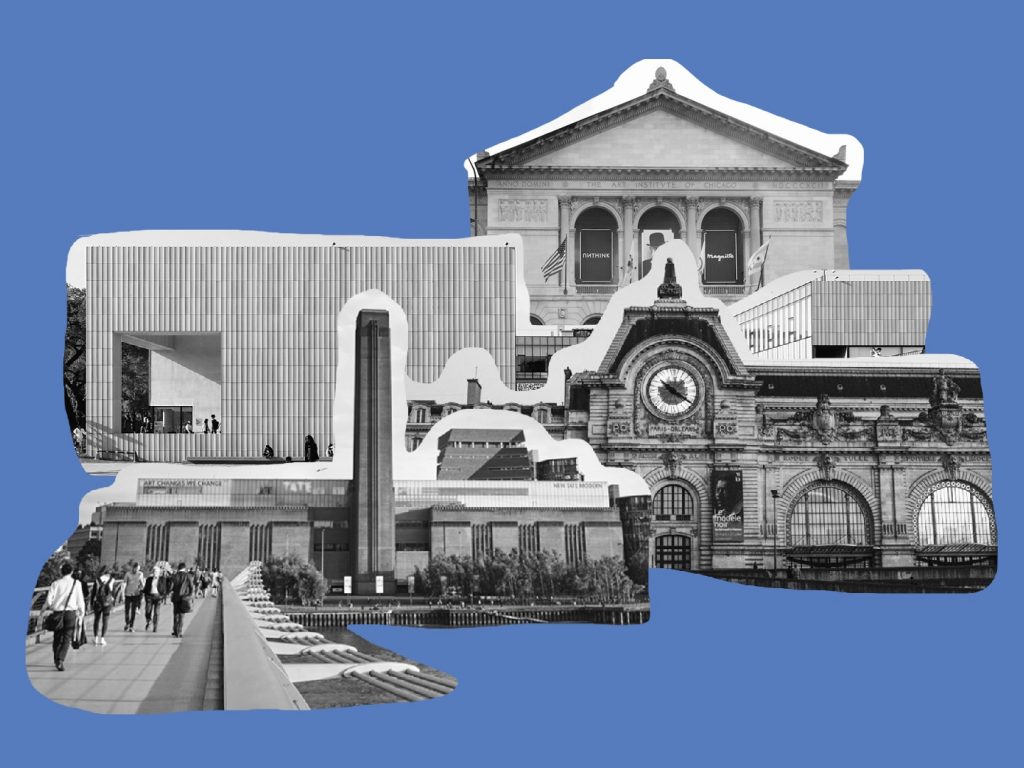 Occupy your time visiting these world's iconic art museums from your screen. From Tate Modern, London to the National Museum of Modern and Contemporary Art, Seoul, here are the top seven art galleries that you should drop in online to fill up the creative void.
ArtScience Museum, Singapore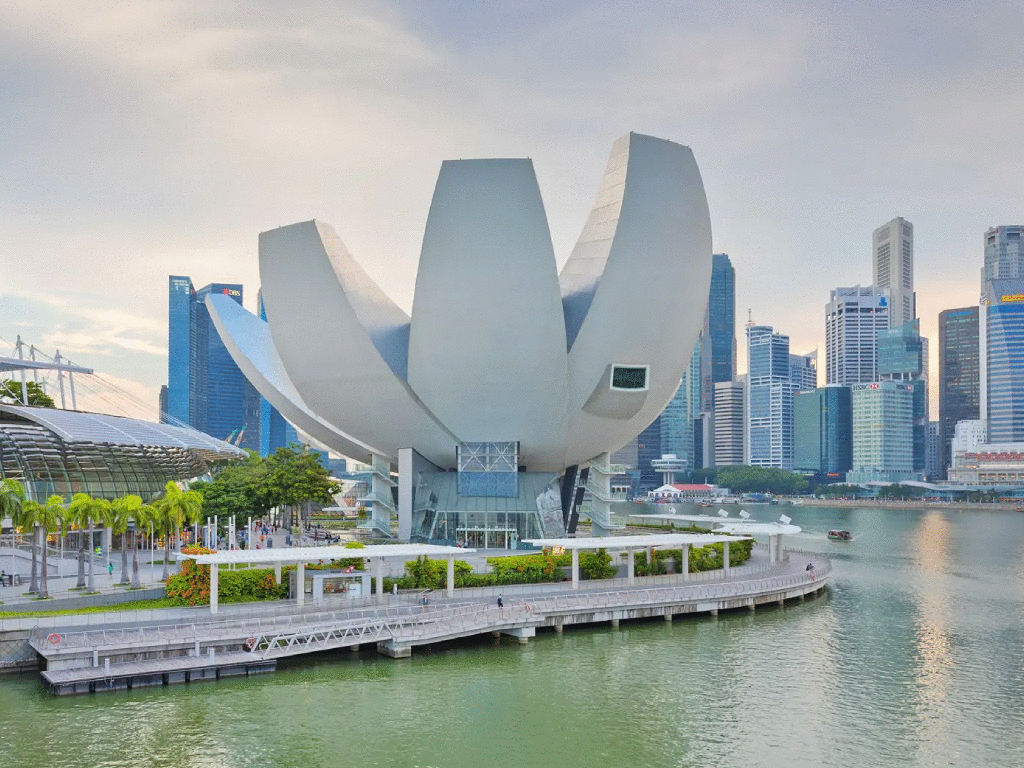 One can't simply miss this stunning lotus-shaped building designed by Israeli architect Moshe Safdie. Lining at the heavily-touristed waterfront promenade Marina Bay, Singapore, the ArtScience Museum is where art, science, technology, and culture come together. Operated in February 2001, this iconic museum features 21 galleries and has staged large-scales exhibitions by the world's art visionaries including Leonardo da Vinci, M.C. Escher, Salvador Dalí, Andy Warhol and Vincent Van Gogh. Looking at its science gamut, ArtScience Museum Singapore has held major showcases that explore aspects in the world of science and innovation such as particle physics, big data, robotics, palaeontology, marine biology and space science. Additionally, the Singapore's cultural centre has also partnered with notable galleries and museum across the world – from British Museum and Science Museum, London to American Museum of Natural History, New York to Biblioteca Ambrosiana, Milan and the Mori Art Museum, Tokyo – traversing variations of unique and exquisite art exhibitions.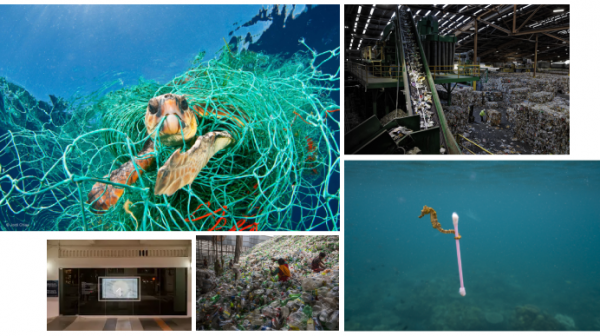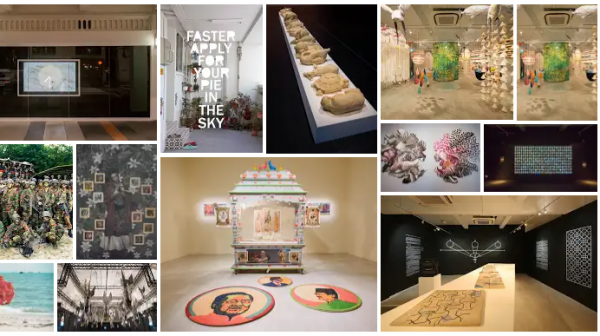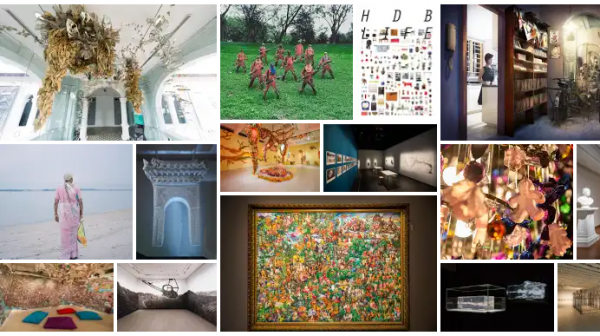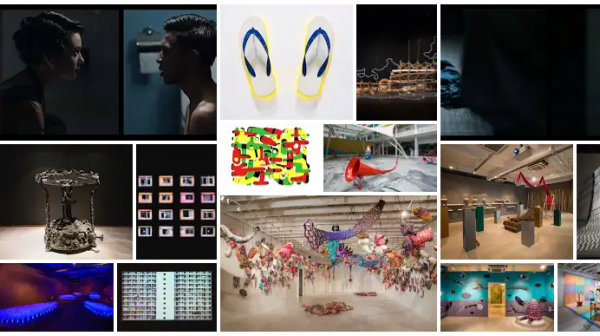 This year, in collaboration with National Geographic, ArtScience Museum brings Planet of Plastic?, an exhibition that dissects the story of plastic, from its invention to the consequences it brings to the Mother-nature due to the mass consumption. The current display runs till 28 March 2021 and aimed to raise awareness of society's dependence on plastic by visually depicting through 70 profound images of the global waste crisis as well as the individuals that are working on curbing this issue. The exhibition also holds a series of online programmes that is specially developed by the institution. Coming to you on 6th October 2020 is Climate Conversations where speakers such as Cynthia Doumbia, director of International Exhibitions at National Geographic Society, Mandy Barker, photographer and National Geographic explorer, Intan Suci Nurhati, senior researcher at the Indonesian Institute of Sciences' Research Centre for Oceanography cum National Geographic explorer, as well as a few other climate scientists and ecologists who will share some of the most profound stories from the frontlines of climate innovation.
Click here to know more.
The Art Institute of Chicago, The United States of America
An encyclopedic museum, the Art Institute of Chicago makes the list as one of the largest and oldest art museums in the United States featuring arrays of artworks from Europe, America as well as Asia, which amount to nearly 300,000 exhibition items. Covering an entire city block bounded by Columbus Drive and Michigan Avenue that elongates between Jackson and Monroe streets, the Art Institute cumulates, preserves and displays works like paintings, sculptures, prints, drawings, decorative arts, photography, textiles, arms and armour and ancient art from different cultures and historical periods in the world. The institute incorporates green museum technology of which the new wing modern wing designed by Italian architect Renzo Piano. Enfolding approximately 270,000 sqm, it carries the concept of sustainability in its operations, facilities and programming with a special dedication for contemporary art, architecture and design which contemplate conscious in its production.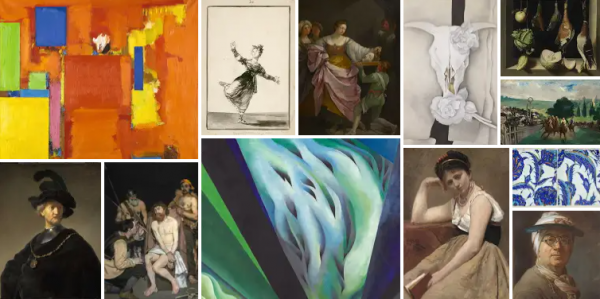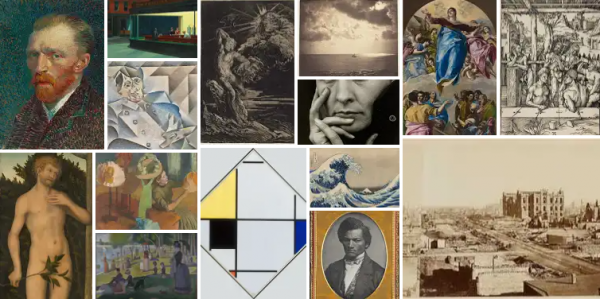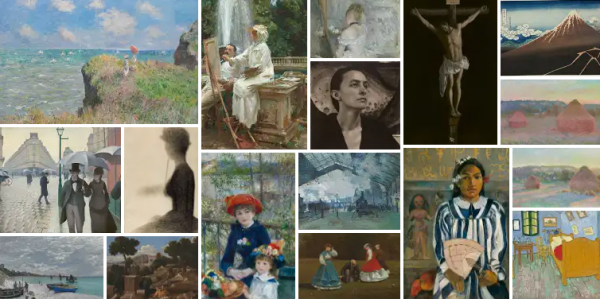 To make its virtual experience more interactive, the museum releases its personalised application that you can install on your Apple or Android mobile devices. The Art Institute of Chicago app gives you an up-close story behind selected artworks available under the roof and assimilates variety of expert voices with in-house music in the background to accompany you on your creative expedition.
Click here to know more.
Museo Thyssen-Bornesmiza, Spain
Immerse yourself in the wondrous breadth of artistic styles inside the three-storey building that reserves extraordinary private collections of predominantly European art in the world. Standing impressively near to the city's main boulevard Prado Museum, Museo Thyssen-Bornemisza is known as part of the Golden Triangle of Art and stores nearly 1,000 paintings from the 13th to the late 20th century – covering almost all major periods and pictorial schools of western art such as the renaissance, mannerism, the baroque, rococo, romanticism, modern art as well as pop art. Spanning across three palatial floors, each level eludes different moods, senses and emotions. The upmost floor is home to medieval art as well as the newly added Carmen Thyssen-Bornemisza personal collections while the first floor displays compositions by famous painters such as Van Gogh, Gauguin, Cezzane, Toulouse-Lautrec, Degas and Edward Hopper. Lastly, the ground floor exhibits a fine spread of paintings from cubism through to pop art. Forays of major artworks by the 20th-century artists by the likes of Picasso, Georges Braque and Madrid's own Juan Gris are also showcased here. Be sure to explore Room 46 where you will find similarly rich artworks by Joan Miro, Jackson Pollock and Mark Rothko.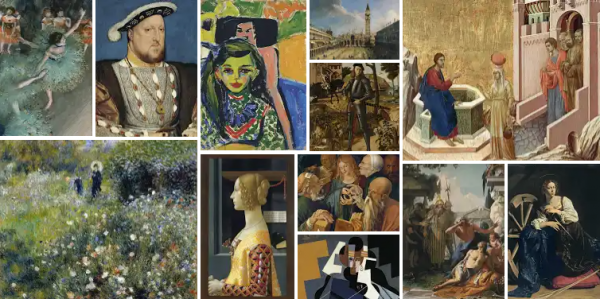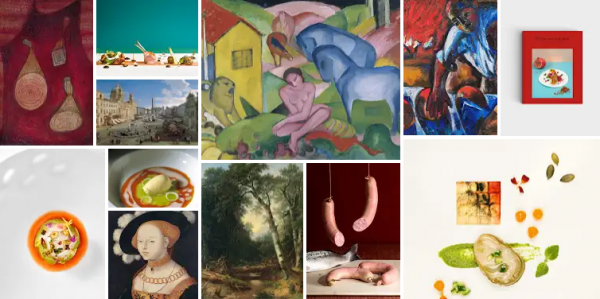 Every piece in this space manifests the tastes and preferences of the two individuals in charge of its existence, namely Baron Heinrich Thyssen-Bornemisza and Baron Hans Heinrich Thyssen- Bornemisza. We say both men along with Carmen Thyssen-Bornemisza show a distinctive predilection for portraits and landscapes that dwell around the different representation of styles that we believe most of the artsy heads can connect to.
Click here to know more.
Tate Modern, United Kingdom
One of the world's treasured art galleries and London's most iconic exhibition buildings that was once the Bankside Power Station revamped into a paramount premise storing over thousands of incredible, modern and contemporary works of arts. The capacious industrial brick design gallery houses the national collections of British art from the previous century to the present, which include artworks by the likes of Georges Braque, Henri Matisse, Piet Mondrian, Andy Warhol, Mark Rothko and Jackson Pollock, as well as pieces by Joseph Beuys, Barbara Hepworth, Damien Hirst, Rebecca Horn and Claes Oldenburg. Every side of the epochal art museum are specified to different form of exhibitions – the best-known space of the gallery Turbine Hall usually showcases most of the headline-grabbing works such as the hanging sun of Olafur Eliasson's The Weather Project and Doris Salcedo's floor-cracking Shibboleth whereas another space called Tanks offers a discussion space as well as live arts and performance hub. Other than that, the twisting ziggurat brick and mortar tower, Switch House gives visitors a 360-degree view of the building frenzy as well as unobstructed sight of the river Thames, down to Canary Wharf and Wembley Stadium along with a few more display rooms within every floor.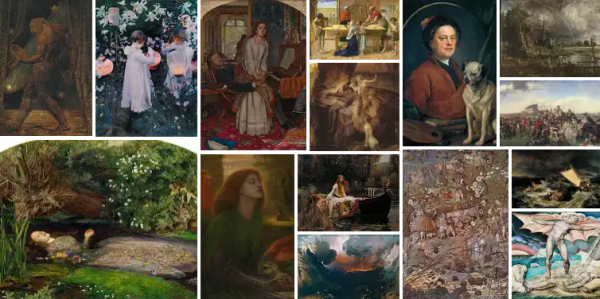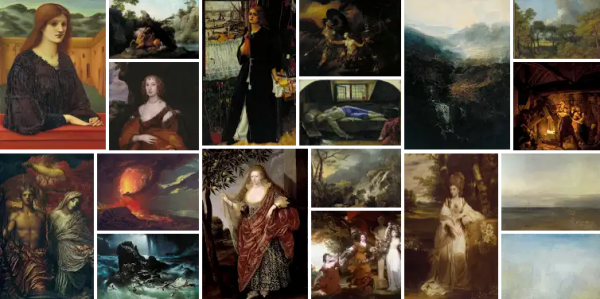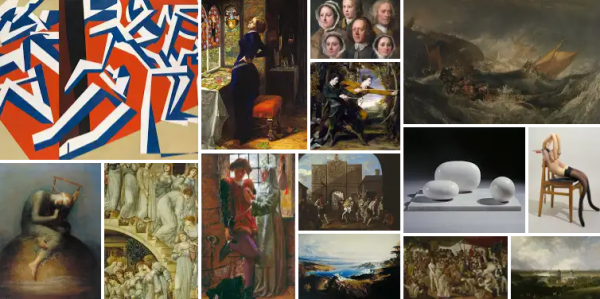 The exhibition that is highly awaited with anything less than bated breath, especially for the fans of the mythical artist Andy Warhol, is now open for online viewing. From a seven-minute video tour to a lengthy exhibition guide and a podcast entitled "The Art of Persona", art lovers can now experience in-depth about the persona of eccentricity that Warhol has built for himself and his works.
Click here to know more.
Musee D'Orsay, France
The museum that needs no introduction, Musee d'Orsay is one of the most visited attractions in Paris, which has its own special history including transitioning from a railway station to depot museum. Situated on the Left Bank of the Seine River opposite the Tuileries Gardens, this scenic architecture designed by Victor Laloux is home to fine and applied artworks such as paintings, photographs, sculptures and decorative arts dated from 1848 to 1914. The museum houses some of the most famous impressionist works such as Gustave Courbet's The Artist's Studio, Édouard Manet's Le Déjeuner sur l'herbe, and Pierre-Auguste Renoir's Dance at Le Moulin de la Galette. Standing beside these iconic collections are the majestic Vincent Van Gogh's Self-Portrait and Auguste Rodin's stunning The Age of Bronze sculpture, among many others. Enhancing the perceptive art experience, Musee d'Orsay also hosts numerous temporary exhibitions that rotate throughout the year highlighting the current artistic trends or other periods that meddle with art history.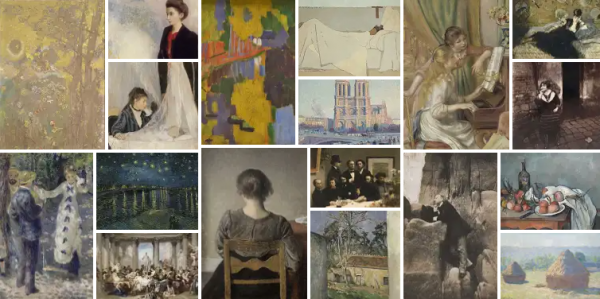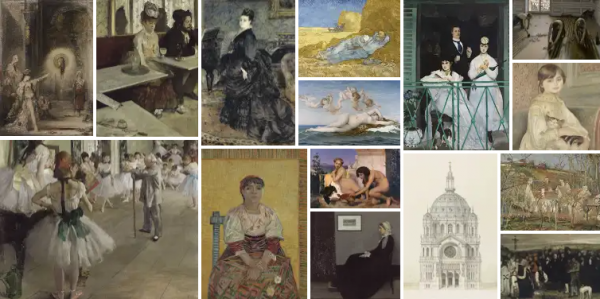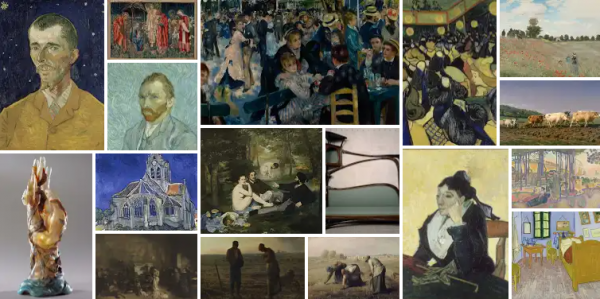 Musee d'Orsay's online tour gives you extensive access to the history of the building, from the decree to transform the Gare d'Orsay into an art museum to the restoration process and selections of exhibition pieces. While you are at it, you may also want to get some in-depth information on the artworks to fill that impressionist and post-impressionist art knowledge void.
Click here to know more.
Sand Museum, Japan
When life gives you sand, you build a museum. This very much describes how Japan's Sand Museum in Tottori Sand Dunes started its journey. Japan in general is seeking to lure more tourists to its country and the sand museum and dunes are central to the effort by the Tottori officials. Every year since 2006, Sand Museum opens its door to established as well as aspiring artists and sculptors around the world to sculpt the scenes according to a particular theme. Established as the world's only indoor exhibition hall dedicated to sand art, the museum showcases impressively detailed sand replicas of world's famous landmarks and work of arts including the Taj Mahal, Machu Pichu, Mount Rushmore and Buckingham Palace, just to name a few.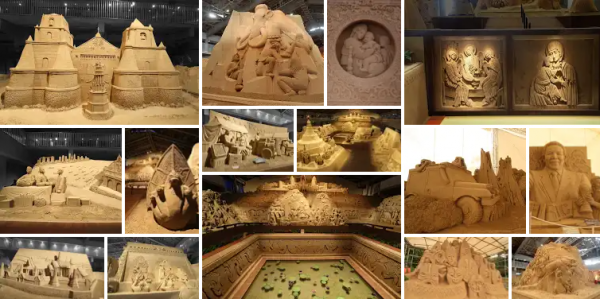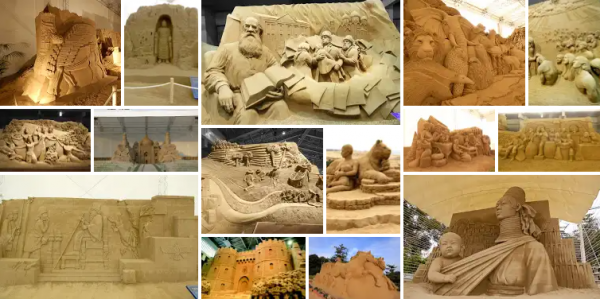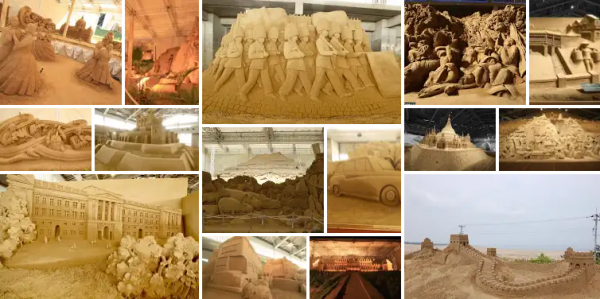 Every exhibition takes place for approximately eight months before they are reduced back to piles of sand weighing around 3,000 tons for the following year's exhibition. This year, with an exhibition titled "Travel Around the World in Sand – South Asia", 21 sculptures that represent the South-Asian monuments and images made using approximately 2,800 metric tons of sand are on display. Visitors can find recreations of Gandhi, Pakistan's Mohenjo-Daro as well as the ruins of Indus Valley Civilisation among other sculptures of South Asian myths and deities that are available for online viewing.
Click here to know more.
National Museum of Modern and Contemporary Art, South Korea
Housed in a massive 52,515 sqm building, National Museum of Modern and Contemporary Art, South Korea is a must-visit art destination for the creative heads. Situated near one of Seoul's five grand palaces – Gyeongbokgung as well as traditionally rich Bukchon Hanok Village and Changdeokgung Palace, the museum stores harmonious pieces of arts – from inspiring sculptures to mix of print and design to photography, paintings, and large-scale installations to new media – created primarily by Korean artists.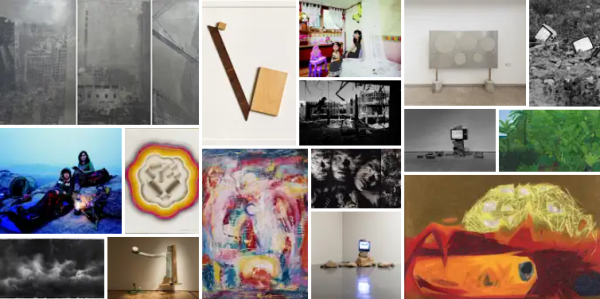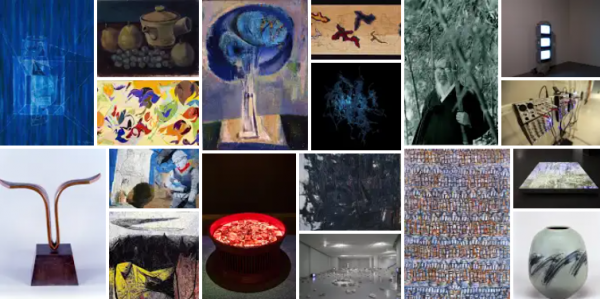 Unlike any other museums, South Korea's MMCA has no particular order to viewing exhibitions, so visitors are free to explore as they please from its several sites: Gwacheon, Deoksugung, Seoul and Cheongju. One of its most celebrated showcases, "Park Hyunki 1942 – 2000 Mandala" that seamlessly integrates video art and modern technology with a tinge of Korean vocabulary and aesthetic is now available for online viewing. The retrospective gives you an unprecedented insight of the local video art trailblazer never-exhibited works of which sheds new light on the range and depth of Park's practices. You may also want to check out "Garden", a utopian plot that plays with various of emotions and senses, as well Korea's legendary artist Yoo Yingkuk's abstract painting collection at "The 100th Anniversary of the Birth of Korean Modern Masters: Yoo Youngkuk 1916-2002".
Click here to know more.