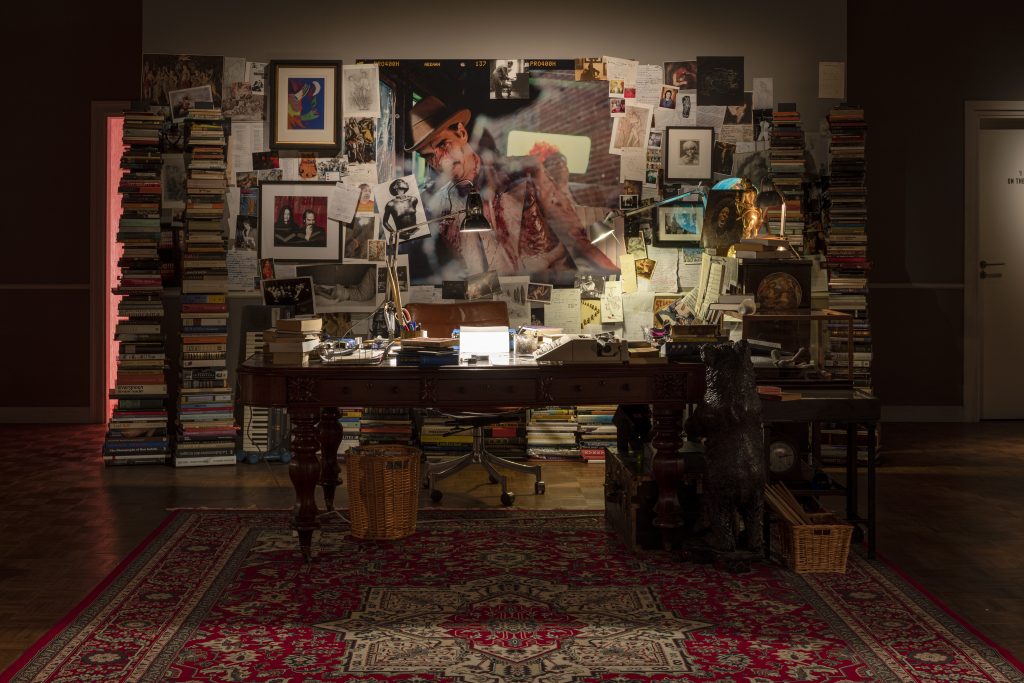 Making a desirable option for our bucket list when the travel ban is lifted is the latest "Stranger Than Kindness: The Nick Cave Exhibition", supported by Gucci and the Danish foundation Beckett-Fonden.
Taking over the eight rooms of the Black Diamond at Copenhagen, the exhibition offers a peek into the creative world of musician and cultural icon Nick Cave. The exhibition takes us through his inspiring journey, from Cave's childhood in 1960s Wangaratta to the dawn of his career and the inception of his current band, Nick Cave & The Bad Seeds, showcasing more than 300 objects hoarded through six decades of his career and personal life.
Jazzed up by the soundscape curated together with Cave's long-time collaborator, Warren Ellis, a series of intimate objects are up for viewing like drafts, original artwork, handwritten lyrics, diaries, photographs and videos, as well as images made of found objects including pornographic photographs, religious prayer cards, and kitsch lenticulars - the springboards for his creative works.
What's more, the exhibition also houses two installations created with artists Iain Forsyth and Jane Pollard, who wrote and directed the 2014 Bafta-nominated Nick Cave feature film 20,000 Days on Earth.
You can also get your hands on the book version of Stranger Than Kindness, published by Canongate and curated by Nick Cave in collaboration with Christina Back, featuring full-colour reproductions of Cave's works and collected artefacts, in addition to meditations from himself, Janine Barrand and a substantial essay by Darcey Steinke.
Stranger Than Kindness: The Nick Cave Exhibition is now open for viewing until 13 February 2021 with the purchase of a ticket.