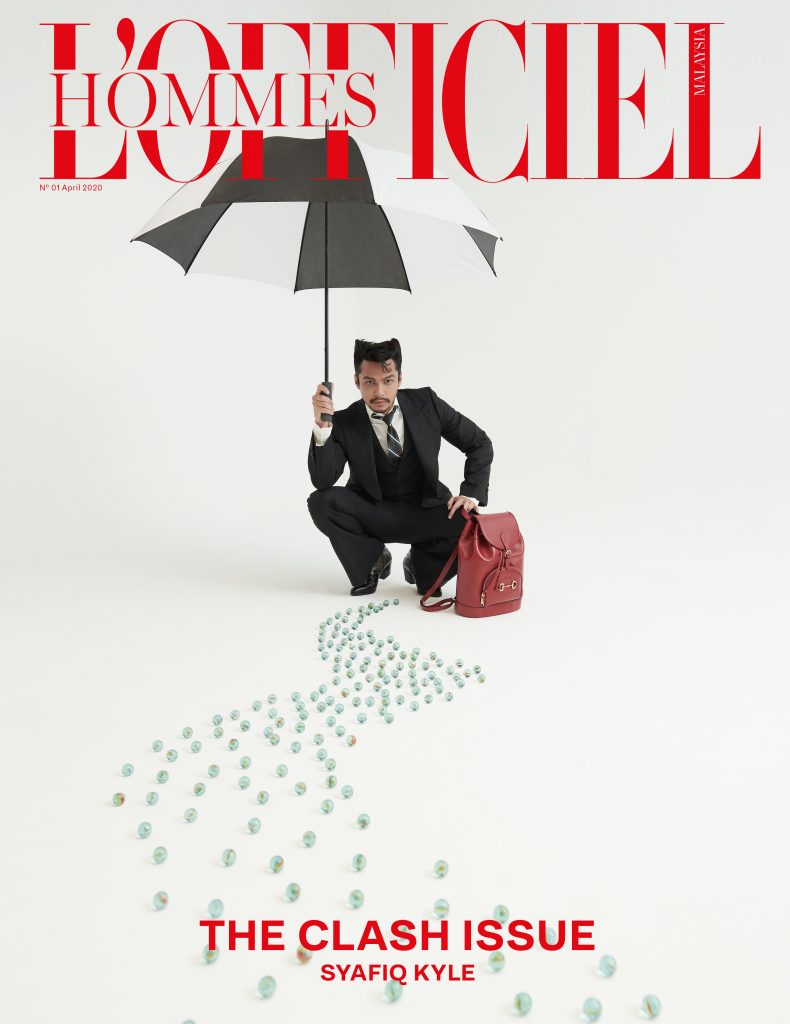 This brand spanking new decade, Heart Media presents the inaugural issue of L'Officiel Hommes Malaysia and we couldn't be more excited to share with you all the details. To commemorate this milestone, we present to you the editor John Ng who penned down his first editor's note down below (and also find out how you can get a free digital copy of the magazine down below):
When I found out that I'd be heading the magazine late last year, I didn't receive many congratulatory remarks such as "Well done!" and "Keep up the good work!".
Instead, majority of them went along the lines of: "Do you really think it's a good idea to start a men's magazine now?" And when the COVID-19 outbreak hit, they turned into: "Are you sure you don't want to wait it out?"
Fair enough, it was and is a precarious moment to launch a men's magazine (fashion, no less) – but I'm more inclined towards creating as opposed to waiting for opportunities. Our society plays a blinder in choosing an easy way out, which in turn encourages a prevalent culture of defeatist and the adoption of a pessimistic and cynical frame of mind. But there's always some unshrinking individuals – many of whom believe that luck comes from being prepared and flexible, working hard towards your goal and making the impossible possible – who are showing everyone that in crisis times, we become more focused on how to control our own destiny.
The team and I have been asked the burning question: why Syafiq Kyle? And the answer is as straightforward as because he possesses parallel determination, optimism and ambition as we do. In his interview on page 26, delving deep into his desire to be more liberated as an artist, he said: "I treat each project as my own baby, my own soul… What I can say is that Nur opened up so many doors for me, especially as an actor who was exploring the industry… Even if I have taken up certain projects that weren't up to my expectation, I choose to view them as challenges to learn improve myself; not everything always goes the way you planned." We'd like to think that the editorial offers Syafiq a platform to break the rules of conventional storytelling.
Throughout the process of putting together this first issue, another essential question that we have been confronting was: how do you craft a so-called work of art in the thick of what has evidently become a Go Digital moment? This part literature, part art, part, you know, fashion creation is the result of a collective team action to ensure it is as much relevant in print as it is online. We're well cognisant of the fact that we need to know how to connect and stay connected with you – our audience – in order to be successful.
Stay inspired,
John Ng
Group Editor
Click here to learn on how to get your free 3-month digital subscription