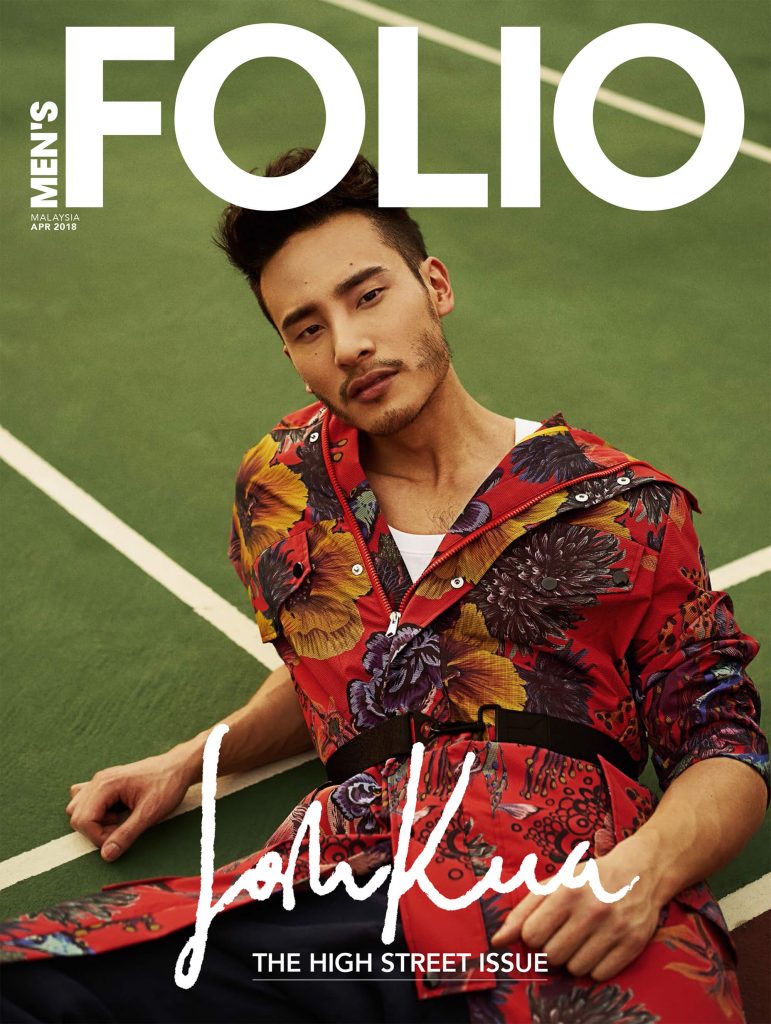 "How long will the high-end streetwear trend last?", "Who started it first?" and "What does 'streetwear' really mean anyway?", these are the questions we keep asking ourselves as of late and the reason why our April 2018 issue is dedicated as "The High Street Issue".
Streetwear is all about breaking boundaries and violinist Josh Kua is the perfect man to stand on our cover, as he constantly strives to break all boundaries in music.
Dressed in Paul Smith for our cover shot, he takes our favourite designer collections and adds plenty of suave to it; and we also caught up with this man of the hour to talk about him taking bold steps into the unknown so as to ensure constant progression in every aspect of life.
You have recently taken a bold step to move to Shanghai.
I decided to move to Shanghai in order to create more opportunities in the vast, international-reaching market that is China. I needed a new challenge to force myself to grow more as a person.
I figured that it was a good time in my life to throw myself into a new, unfamiliar environment, and to develop my passion-turned-business in new ways.
And how is it like adapting to the culture there, socially and commercially?
I'm still understanding the language and culture. Aside from that, the obstacles I've faced in all the countries I've worked in are quite varied – from establishing a network to marketing myself, to getting paid, and even dealing with shady characters.
I've dealt – and still deal – with all these challenges by learning from others, finding new ways to problem-solve, adhering to my ethics, and learning from mistakes!
Everyone has different definitions of creativity. What is yours?
I think it describes something related to the act of creating – doing something different or new to what was done before. More than just being different, I think being creative involves applying some level of imagination and inventiveness.
Some instrumentalists tell stories, some provoke emotional reactions. What's your take?
I like to recall what it is that moves me about the piece or song. While I'm 'in the zone', I also gauge my audience's response to my performance and the atmosphere of the room.
I adjust factors such as my dynamics and stage presence in order to bring as many people as possible on the musical journey.
What's the beauty of being an instrumentalist?
If I have more room to improvise during a performance, I like to fully immerse myself in the moment and just let go. Some of my best moments on stage are when I forget everything and bare myself and my feelings through my playing.
One of the beauties of being an instrumentalist is the lack of lyrics, which leaves the audience open to experience and interpret the music in a truly unique, personal way.
To read more of Josh Kua's interview and see his exclusive shoot with us, you can get your latest copy of Men's Folio Malaysia April 2018 issue now at newsstands and bookstores nationwide or get your digital copy at www.magzter.com.
Cover shoot credits
Photography: Chee Wei; Styling: Wilson Lim; Assistants: Belda Chung and Tajul; Grooming: Yuri Foo using M.A.C and Yuri Foo; Hair: Mei Choi