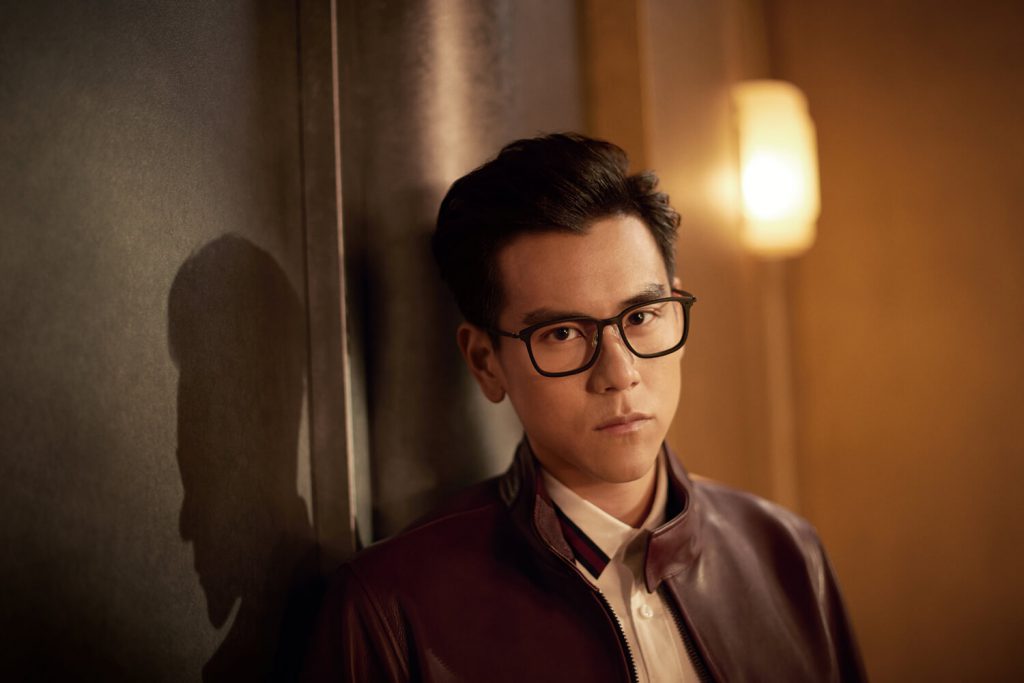 A talented actor who has reached international stardom in the recent years, Eddie Peng (or some who know him as Peng Yu Yan/@yuyanpeng) is one of the few Chinese household names that echoes across the globe.
His stellar acting career aside, Eddie is a man of impeccable style and Adonis-like looks that capture the hearts of many including BOSS eyewear, who has just cast the Taiwanese-Canadian singer-turned-actor again for its Fall/Winter 2017 campaign, which was shot by Glenluchford in an old Hollywood-themed set.
And as we admire Eddie's amazing set of campaign images, we also caught up with the man himself for an exclusive interview, where Eddie shares his experience shooting for the campaign, Christmas wishlists and personal style.
(Read on for Eddie's exclusive interview)
It's your fourth time working with BOSS Eyewear. How does it feel to be back again?
Great! It's like any relationship, you know. We get along well, enjoy each other's company, and do new things together every year. What's not to like (laughs)?
What do you think BOSS embodies and how do you identify with the brand?
I think BOSS embodies authentic craftsmanship with modern innovation, and that resonates with me. Acting is also a craft, and an actor aspires to be as authentic as he can be in any role he's been given.
In our own way, we actors try to innovate, we try to add details that can help make the end product unique. It's strange that we actually share similar traits, even though you'd never guess so!
What is the best thing about working with BOSS?
Probably it's the chance for me to meet and work with the best creative talents in the business. They are people at the top of their field, so it automatically ups your game. And it's a different creative process from movies.
This time, you were working with Glen Luchford. How was the experience and how does it differ from the past photographers like Inez and Vinoodh?
It was terrific. Glen loves cinema, so we had a lot in common (laughs)! His style is somehow more 'cinematic', as there's more mood and more feel. It was a very different style from Inez and Vinoodh. I learn a lot working with different photographers.
On personal style, what do you think your style represents?
I like to think of my style choices as being clean and timeless. I prefer a look that's more understated, yet modern.
And when it comes to eyewear, how do you pick what's best for yourself?
With eyewear, it has to be well-designed and fit perfectly. I'm lucky that my face shape can carry off most frames, so I try to pick styles which are clean and structured but have some interesting texture or detail.
As one of the most celebrated Asian stars in the world, how do you juggle between all your jobs as an actor, singer, model and brand ambassador?
Honestly, I don't feel like I have to juggle! To me, every role is really just an extension of me. You just set aside time and do it the best that you can.
I work for months on a set for a film project, then I head off to a new location and a different set to do a shoot for BOSS Eyewear. The process is not that different (laughs)!
What's next for you in 2018?
There are currently few films in the pipeline, which will keep me busy!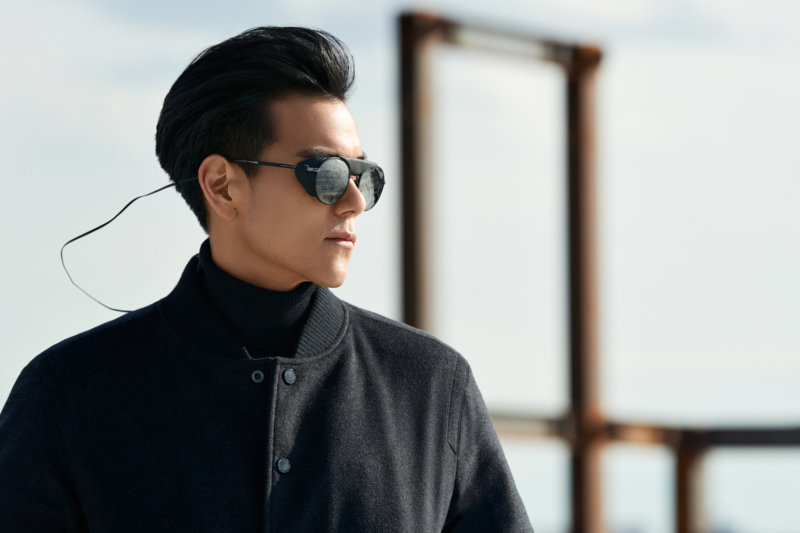 The festive season is coming, how will you celebrate the holidays?
For me, any time that I'm not working on a set is already a holiday! Festive seasons are not always holidays in our industry.
What will be the ideal present for you for Christmas?
I really can't think of an ideal Christmas present. What I would be grateful to have is time with my family, because when I'm working, we hardly see each other.
If you were to gift a pair of BOSS eyewear to a loved one, which one would it be and why?
Probably a pair of BOSS sunglasses. I think they have a pair of big, Hollywood-style, sunglasses which would be very cool!