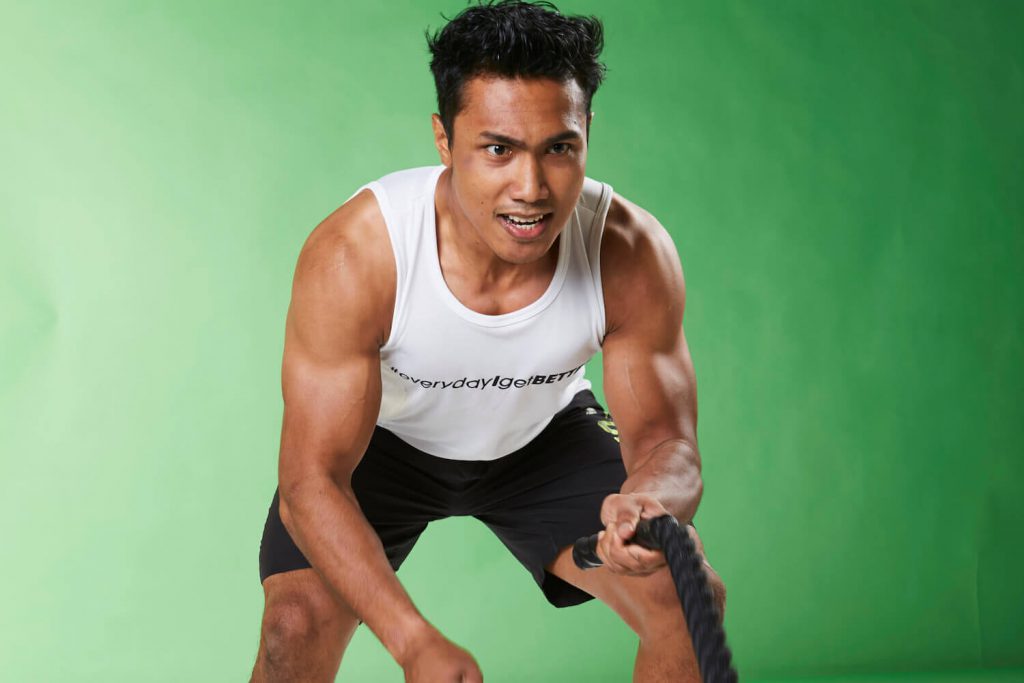 Syarif, Celebrity Fitness Malaysia STAR Trainer, separates the myths from the facts of working out for you in our new monthly fitness and wellness series – "The Fit Guide".
YOU CAN BUILD MUSCLE AND LOSE FAT AT THE SAME TIME.
Fact: Yes, of course. This is because by increasing muscle mass, your basal metabolic rate will also increase and hence it will help you lose fat at the same time.
YOU SHOULD CHANGE YOUR WORKOUT ROUTINE AT LEAST ONCE EVERY THREE MONTHS.
Myth/Fact: It depends on the body type of a person. If your body can adapt towards the training quickly, your training programme should be changed after three months for you to achieve the best results.
YOU SHOULD ALWAYS STRETCH AFTER A WORKOUT INSTEAD OF BEFORE.
Myth/Fact: Stretching after exercising is important, but stretching before exercising need to be done as well provided that you have already warmed up your core body temperature.
YOU BENEFIT MORE FROM WORKING OUT IN THE MORNING THAN AT NIGHT.
Fact: Yes, this is because in the morning, there is a lot of oxygen in the air and also your body is fresh after a good night's sleep.
YOU CAN ONLY STAY MOTIVATED IF YOU TRAIN WITH A PERSONAL TRAINER.

Fact: Definitely! As a personal trainer, I myself also feel much more motivated when working out with a trainer. Other than motivation, there are always room for improvement and learning no matter how experience we think we are.
A Sports Science (Hons.) graduate, Syarif has been working as a STAR Trainer at Celebrity Fitness since 2012. Besides hitting the gym, he also likes playing rugby, hiking and swimming as well as photography, playing the guitar and collection limited and rare objects.