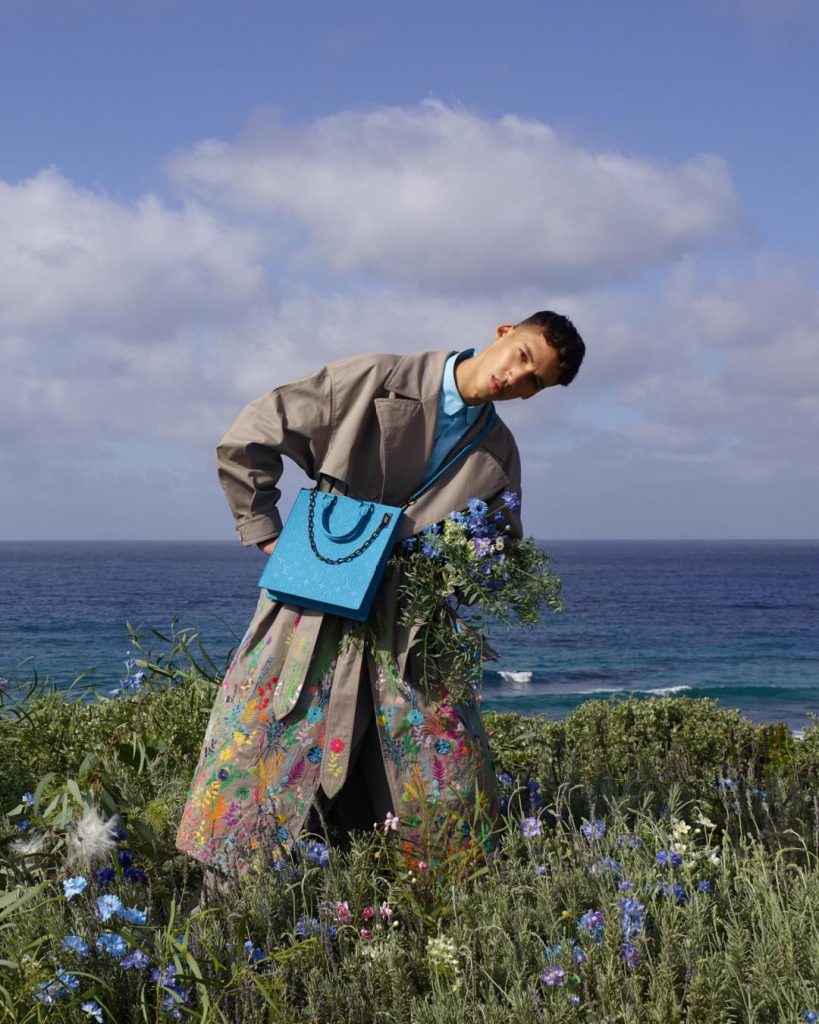 It's unspoken imperative that luxury is not a word typically associated with streetwear. But in Louis Vuitton's case, it seems right. Ever since the luxury house appointed Virgil Abloh as the creative director for its menswear division, Louis Vuitton – previously a stickler for stringent regulations on the usage of its logo – is so wholeheartedly embracing the streetwear culture, which signalled a new era not just for the brand, but also the industry.
For his third outing for the fashion house, it seems like Abloh is finding that sweet spot; combining the beautiful and practical normcore clothes, but at the same time make it as luxurious as possible. And he delivered, all within a little over a year of being appointed. This collection is a poignant translation of his agenda for the iconic French label, with crystal-clear intent: blurring the boundaries between the two genres and reintroducing age-old house icons with a contemporary viewpoint.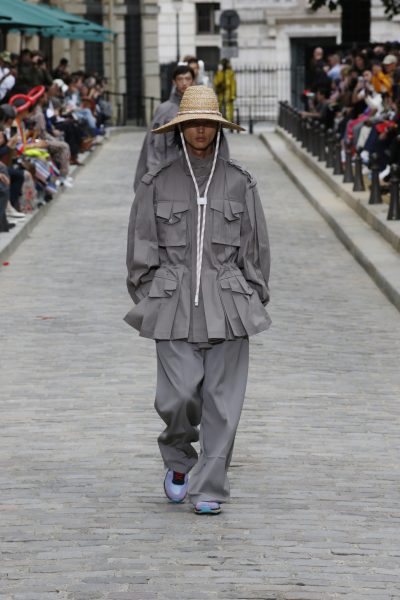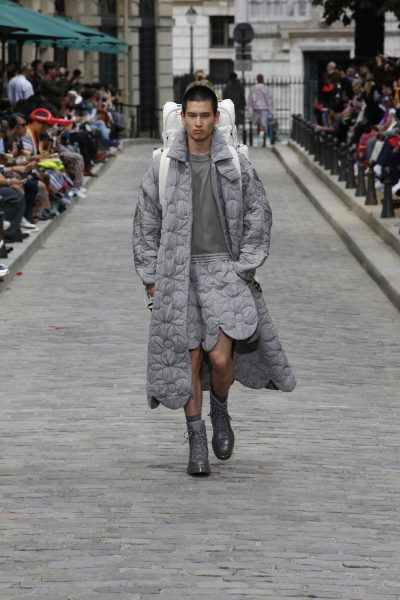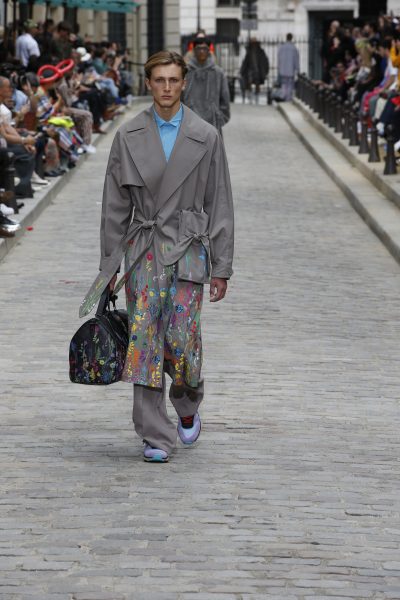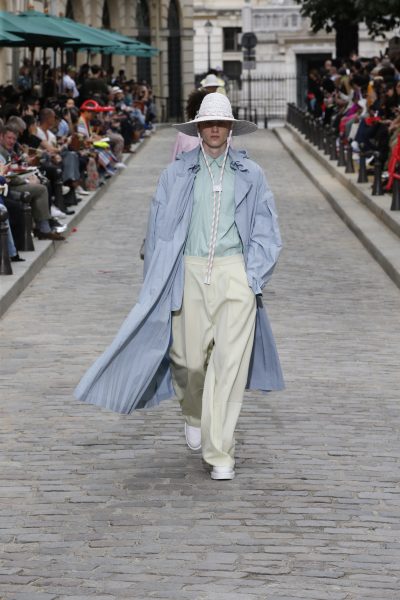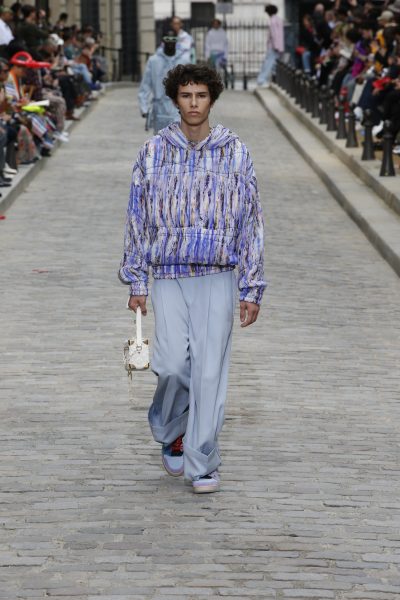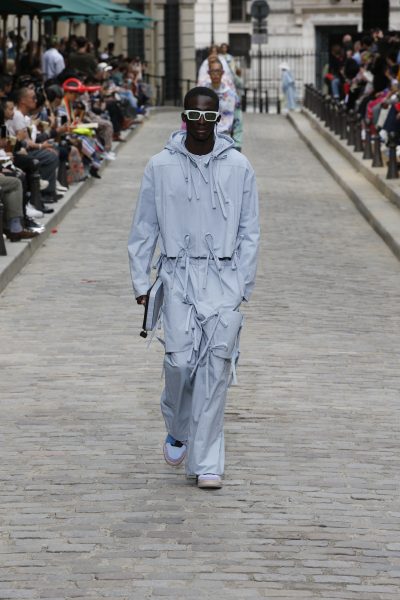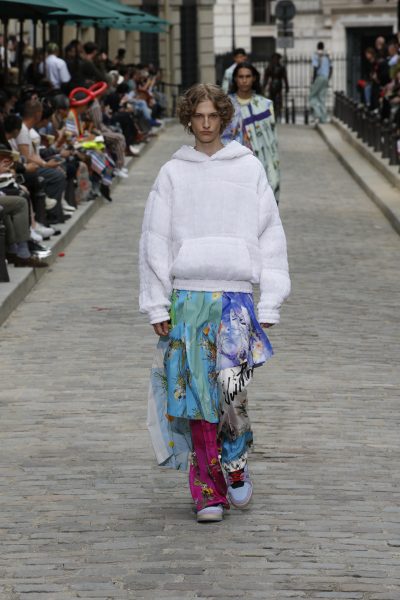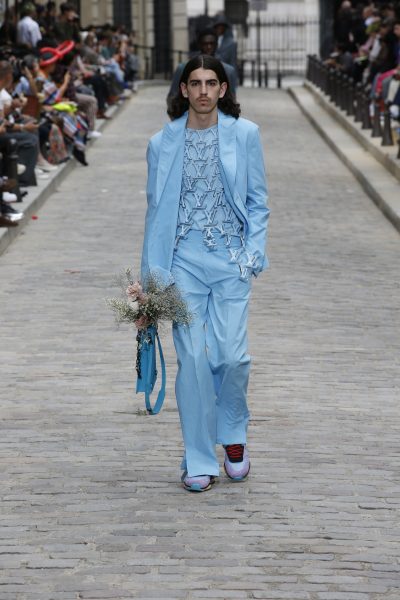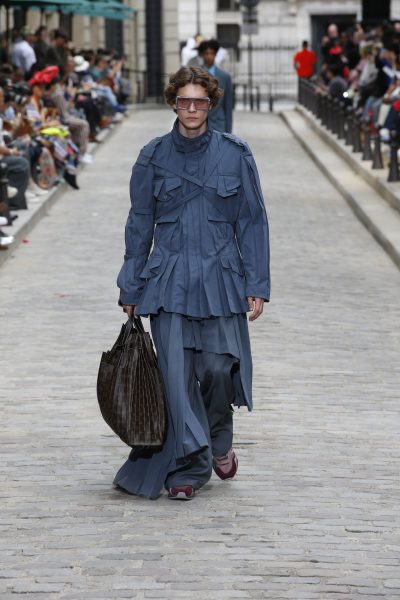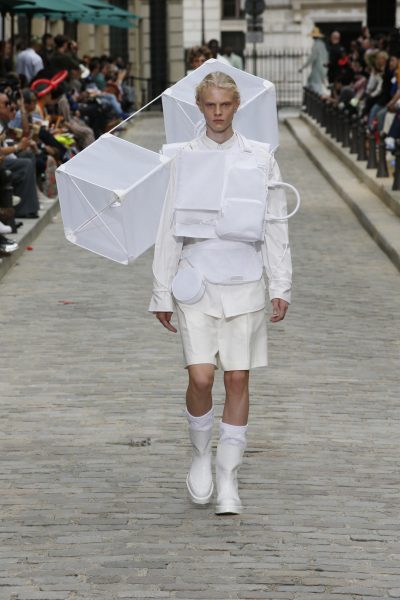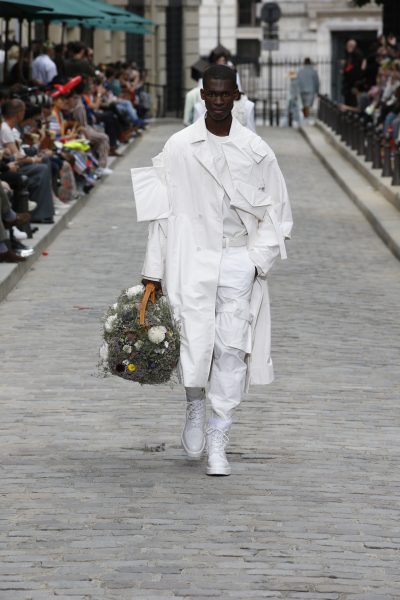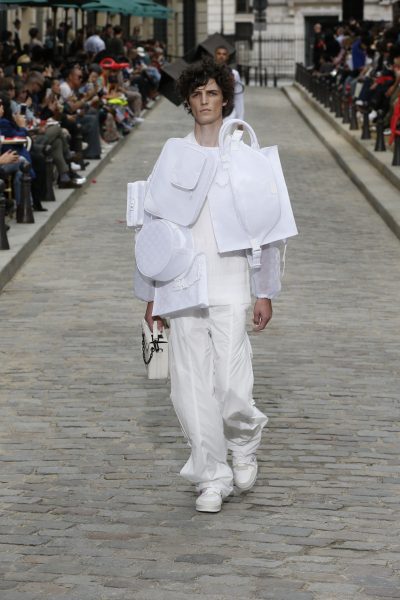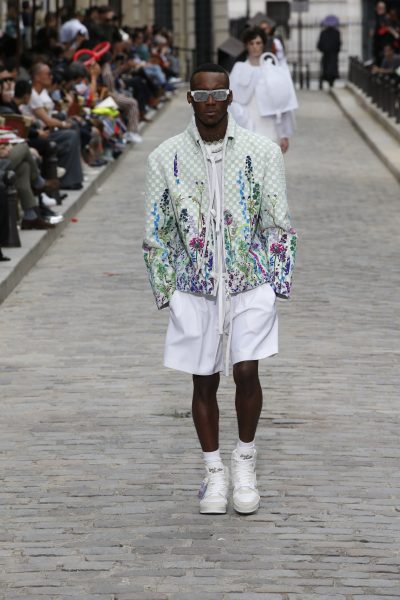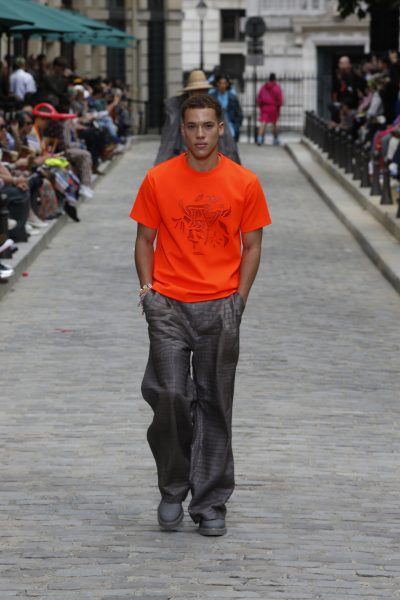 Transforming the block of cobbled streets of Place Dauphine into a fashion runway, complete with a red Louis Vuitton castle, crepe and ice cream vendors, balloons, bubbles and even kite-flying, the mood was optimistic, energetic and exciting. Anna Wintour, Gigi Hadid, Miguel, Kris Wu and Frank Ocean were in the audience and the soundtrack was curated by Louis Vuitton's recently-appointed music director, Benji B. The first thing to note about the show is there were 18 coloured models walking for the runway. In an age when many labels still struggle to cast more than one or two models of colour in a 40-look show, this makes a strong statement. The second thing to note is that many of the models are "real people". There were footballer Hector Bellerin, singer and producer Dev Hynes, actor Keiynan Lonsdale, skateboarder Evan Mock and South Korean rapper Mino among others. With this show, Abloh – once again – standardised diversity to such an extent that it would be unreasonable for other brands not to follow suit.
What came down the runway were lots of flower and pastel colours in many, many shades of moss green, forget-me-not blue, heirloom lilac, peony pink, fuchsia – accented with vibrant flashes of yellow, orange and white. Centred around, in the words of the show notes, "the instinctive, the habitual and the natural '', Abloh took a floral motif as the main inspiration for this collection. He used it literally in flower garland accessories and in prints of flower bouquets on loose silk twill shirts and on silk hoodies with a street-wise edge. But he also used it metaphorically to create a show that was, at its heart, all about blossoming as a boy and developing a personal identity. "Through the stages of boyhood, young men's encounter with clothes and fashion is yet to be influenced by societal programming. Our explorations of dress codes are still liberated… of social norms, gender conventions," Abloh said.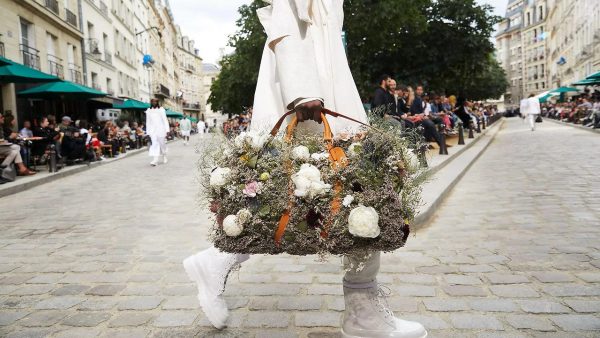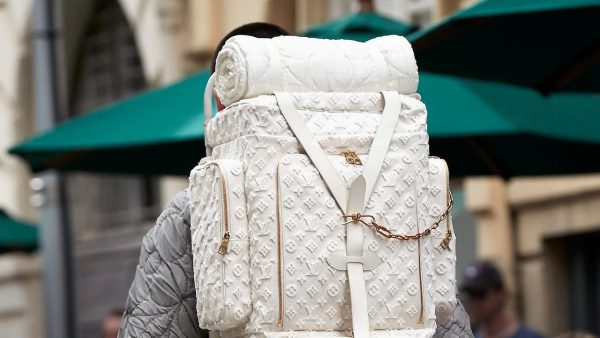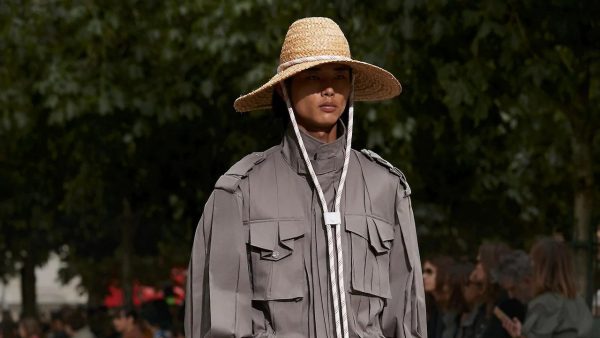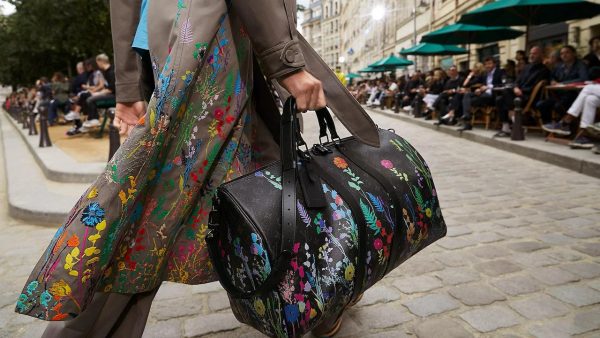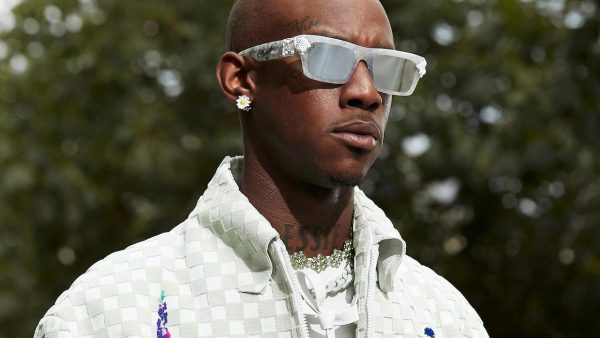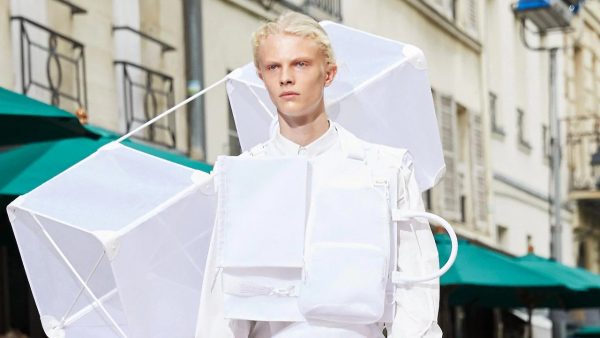 While his sophomore collection took on a darker, perhaps more serious tone and hard-edges streetwear, this collection is more vibrant and harnessing the Maison's atelier for a more couture-skewed approach to the finishings. The clothes were unfussy, meant to translate effortlessly from the runway into existing wardrobes and onto the streets – big trench coats, fluid pieces with loose tailoring, plenty of outerwears. And Abloh is coming in behind Kim Jones, whose work for the label always boasted crisp tailoring. A few of the jackets had those sharp shoulders, but the collection was largely loose and flowy. There were lots of hoodies, skirts and sweatshirts; many of the trousers were baggy with deep pleats and wide legs. There were also pieces of luggage designed to be worn rather than carried; and a series of "accessomorphosis" – a blending of garments and leather goods – rendered in summer-ready soft pastels and wild florals.
Needless to say, every piece is garden-fresh and the refreshment that brings can't be emphasised enough. Every piece looks edgy, hip and would most probably fly off the rails. Abloh's clothes, after all, have proven to be very sellable. Case in point: last year, it was reported that his first drop for Louis Vuitton was selling faster than the Louis Vuitton and Supreme collaboration. With such creative ease and his innate branding expertise, this collection definitely worked to further finetune his already immaculately vision for Louis Vuitton.
This story first appeared in the February 2020 issue of Men's Folio Malaysia.