The whole Kuala Lumpur (in fact, the Southeast Asia region) was abuzz with excitement because Ansel Elgort was in town for the premiere of action comedy film Baby Driver.
Accompanied by director Edgar Wright and co-star Lily James (you might know her from Cinderella), the cast walked the pink carpet at Pavilion Kuala Lumpur to much ecstasy of fans and media from across the region.
And we are one of the lucky few who got up close and personal with Ansel at Baby Driver's press day earlier to get to know him better.
Here's what we found out!
#1: A love for durian and jackfruit
Arriving two days prior to the event, Ansel and his entourage including his girlfriend Violetta embarked on a whirlwind tour of Kuala Lumpur. From Batu Caves to Gneting Highlands, he has seen it all but the best part was Ansel trying our local specialty – the durian.
He said, "I really like it (durian). I'm surprised that there's a debate about whether it's a real fruit or not, like the jackfruit as well. I loved it. I'm really enjoying Malaysia."
#2: A coming music collaboration with Jamie Foxx and Flea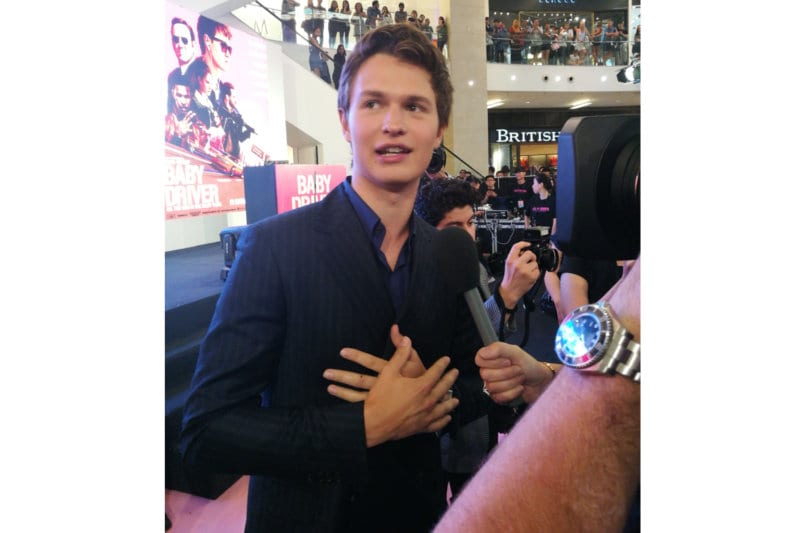 Another thing to be excited about is the coming EP launch by Ansel himself. As many know by now, Ansel is not only an actor but also a musician and dancer. During his time filming Baby Driver, he was said to have an impromptu jamming session with co-stars Jamie Foxx and Flea (Red Hot Chili Pepper), which turned into an actual song.
Confirming this, Ansel said, "That song started as a production that I had worked on, on my computer. Then Flea came in and redid the base line. It was incredible! Then Jamie came in and started singing. I still have that track but it's unfinished."

"First I'm making it into an EP in a couple of months. I do have an album that I'm working on and that song will definitely be in it. I can't let a Flea's baseline go to waste."
#3: Picking up stunt driving and driving Subaru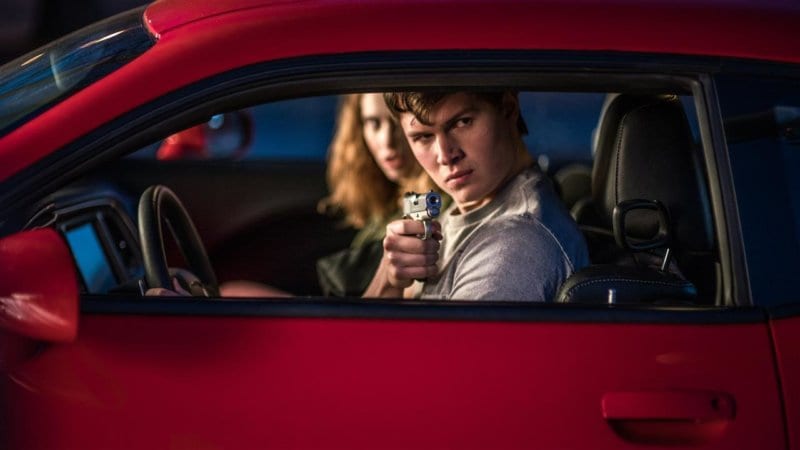 An action-packed blockbuster, Baby Driver is a car heist-themed movie that sees the stars doing incredible stunts with their automobile and as Baby, Ansel actually picked up stunt driving and did all the work during filming, which means no stunt doubles.
Now, we can't help but wonder if he drives like that in real life too. To that, he says, "No, I'm a very safe driver. Actually, they let me keep the Subaru that I drove for the first scene and I do feel that every time I drive it, I have the sudden urge to do turn it around."
And to worries fans, he adds, "I am definitely a better driver now and I'll try to be safe."
#5: Ansel and Baby shares similar traits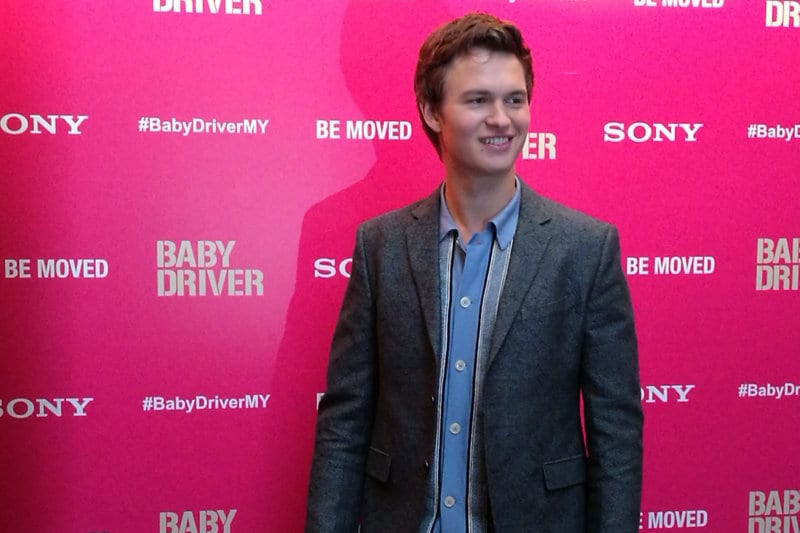 Well, it's obvious that an actor and his character remembles each other, given the time he spends acting it out but how does Ansel relate to Baby?
He says, "The way I most relate to him is definitely through music. I love music and I can't imagine my life without music. I also think that Baby is very loyal and he's not an aggressive guy but when somebody messes with someone he loves, he gets very protective, and I relate to that too."
#5: Ansel's soundtrack of his life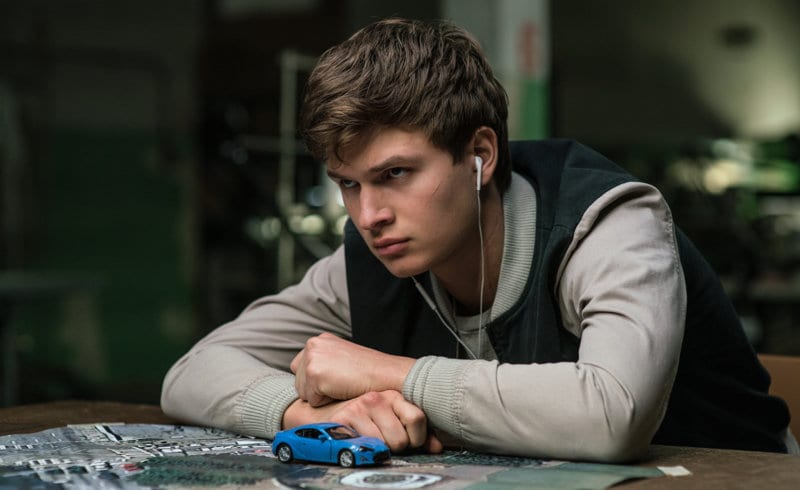 During the press event, we asked Ansel, Lily and Edgar "who they would prefer to compose/sing/perform the soundtrack to their lives" and Ansel's answer was simple: "It would be Queen" (which is a song that Baby himself loved in the film).
And that's also an Easter egg for you guys: for those who don't know, Ansel actually narrated Billboard's A Brief History Of, featuring Queen, which makes obvious sense now.
---