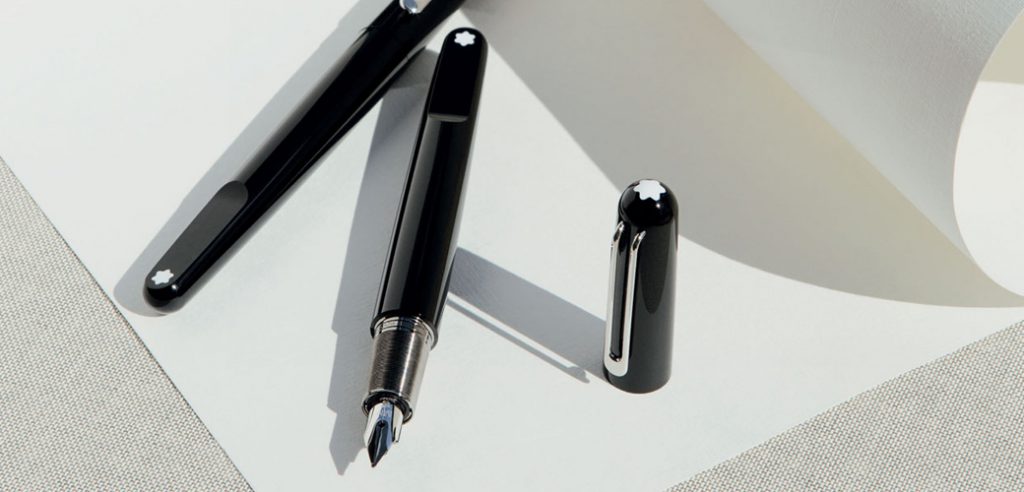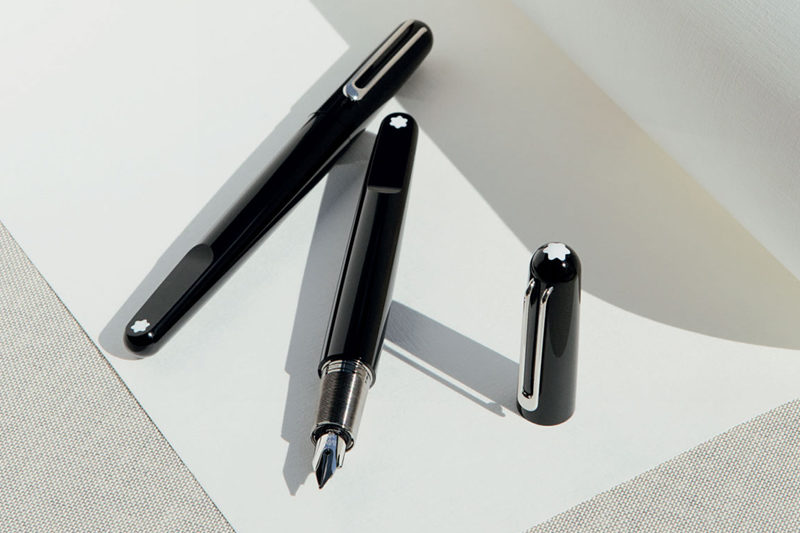 An unprecedented collaboration between Montblanc and Marc Newson, the new Montblanc M writing instrument collectionsignifies a new aesthetic language with the design legend's trademark biomorphic style, extending its appeal to a younger, affluent audience.
Co-designer of the Apple Watch (with Jonathan Ive), Newson has retained design elements of a Montblanc writing instrument, its shape is distinctive with a "plateau" at the non-writing end created by milling the polished black resin with a diamond tool.
The fluidity of the overall design is achieved by avoiding breaks in the pure lines of its shape. Additionally, the Montblanc emblem, made from white resin, is ultrasonically welded on to form a perfectly flat surface while the platinum-plated clip is mounted flawlessly onto the cap.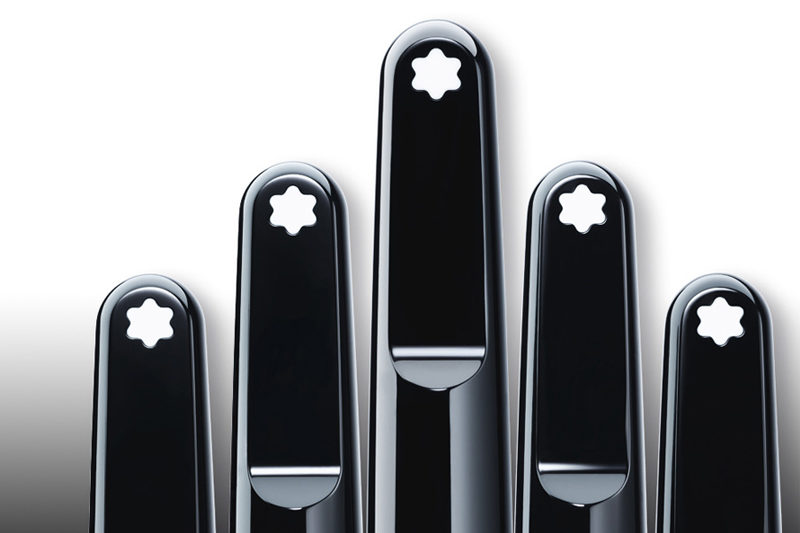 Also, this is the first time that a Montblanc writing instrument takes on an additional function – as a fineliner pen for technical and precision drawing. But what are the qualities that generate that extra mileage as an upgrade that our life demands?
"I attempt to strike a balance between the functional qualities of the end product and the creation of a sensory experience in its use," says Marc Newson. Optimally weighted, the ruthenium-plated metal forepart is engraved and its gold nib is plated using both rhodium and ruthenium.
Functionality is expressed in the ingenious use of a magnetic closure with a snap mechanism. This ensures that the cap remains firmly in place at all times. With that in mind, if you're keen on signing off with a new Montblanc writing instrument, this is a confident choice and a valid reason to reward yourself in the new year.
(Photo: wallpaper.com and Montblanc)