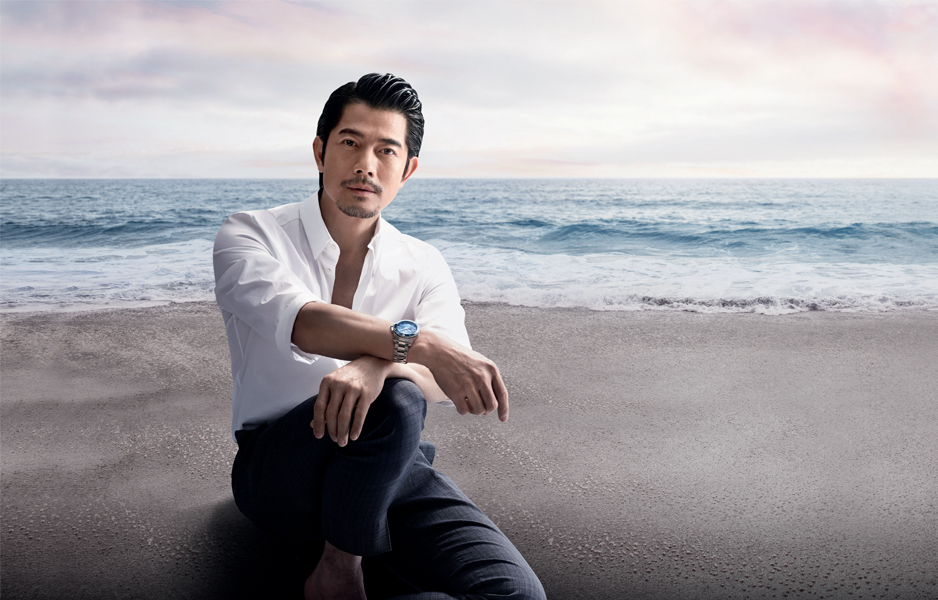 Longines has opened its fourth boutique in Malaysia and the first in Penang. Located in Gurney Plaza, the new store – spanning across 542 square feet – boasts the trademark colours and ambience seen in Longines boutiques around the world, combining the heritage of the brand with a timeless design where refinement and elegance are conveyed in every detail.
Before the grand opening, we caught up with Longines Ambassador of Elegance and Canto-pop megastar Aaron Kwok, who was making his first appearance as Longines Ambassador of Elegance in Malaysia, to talk about Longines and life.
What do you like about the HydroConquest watch that you're wearing?
The materials and technology of the HydroConquest watch are impressive. I also like the versatility design that makes it suitable to be worn for casual and formal occasions.
What is it about the Longines brand that attracts you?
The philosophy, history and value of the brand. After close to two centuries since Longines was established, it still remains faithful to its core DNA: elegance is an attitude. And of course, the design of the Longines watches.
Can you share with us the highlights throughout your journey with Longines?
For almost 15 years, Longines has been very supportive in both my personal and professional life. Sometimes I get the first look at the latest models that the brand produces, which is very special for me. I wish this relationship will last a lifetime.
"Elegance is an attitude". What does "attitude" mean to you?
To me, it means to utilise your time, to grab every opportunity that comes your want and live your life without regret.
How do you juggle between family and work time?
I dream of building a beautiful family ever since I was 15 and I think now my wish has been granted. Despite my busy schedule, I always try his best to make time for my family. I'm still learning on how to become a good father and a good husband – and at the same time, I have to stay focused on my career and keep improving as an artist. I think to achieve the prefect work-life balance, the time you spend working and the time you spend with family must be equal.
Do you have any exciting projects coming up?
I spent most of my time on stage this year. I will be shooting a movie in January; there are two new movies scheduled to release next year. I will also be travelling to Las Vegas for a special tour.
2020 looks like it's going to be a busy year for you.
I love what I do very much and I do put a lot of hard work in it. In order to achieve more and go further in the industry, I need to keep pushing myself and constantly challenge myself by trying new things.
The Longines boutique is located at Lot 170-G-07, Ground Floor, Gurney Plaza, Persiaran Gurney, 10250
Penang.