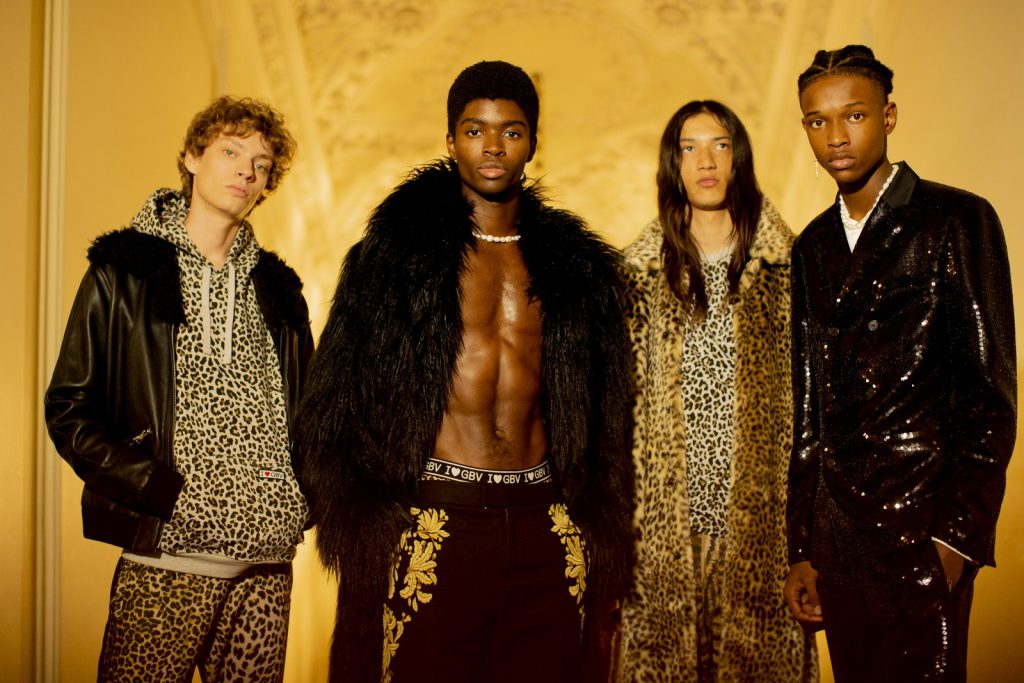 It's almost over! After months of waiting, the highly-anticipated Giambattista Valli x H&M collection is finally hitting the stores.
Back in May, the collaboration instantly became the talk of fashion world when the Swedish fast-fashion giant dropped a pre-drop collection to give the fashion plates a sneak peek, following its surprise announcement of the collaboration. Tulle tutus, the signature craft of Valli, was decidedly the star of the prelude; as for menswear, the spotted grey suit and organza shirt that Ross Lynch wore to amfAR Cannes Gala became the highlight.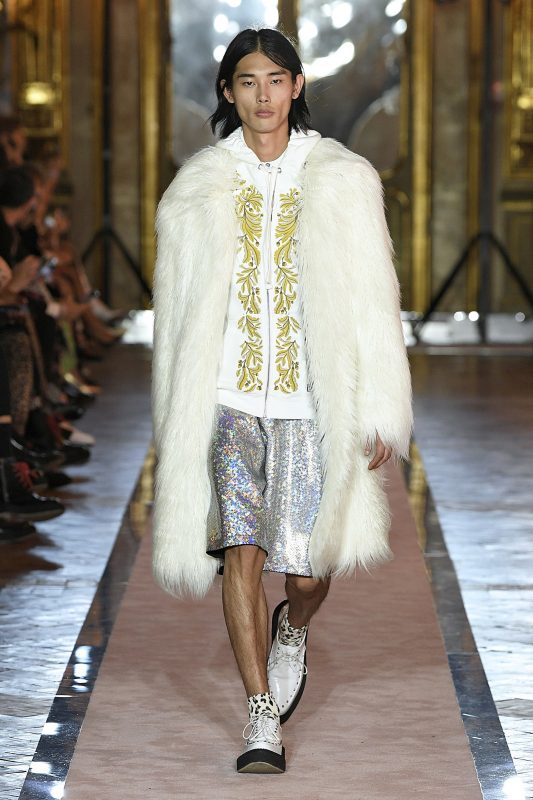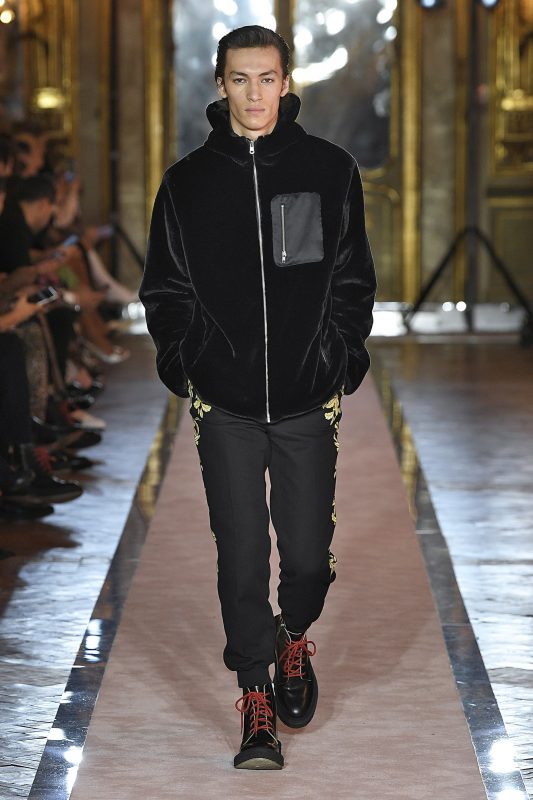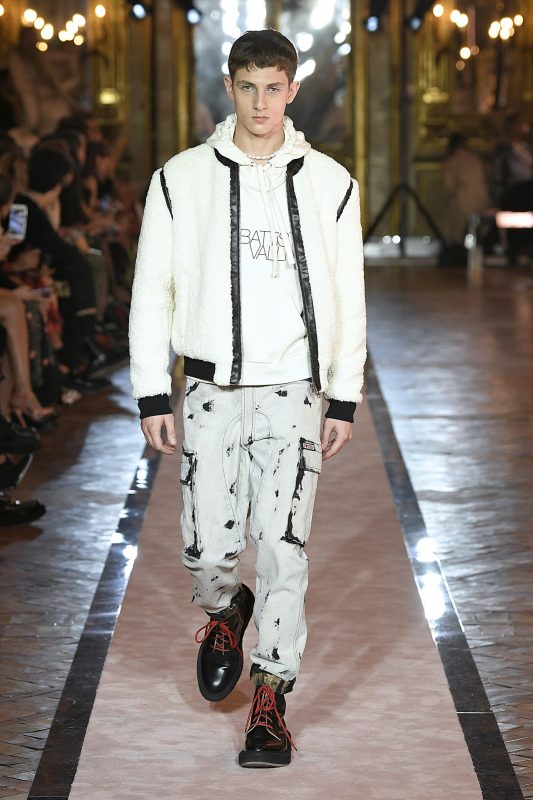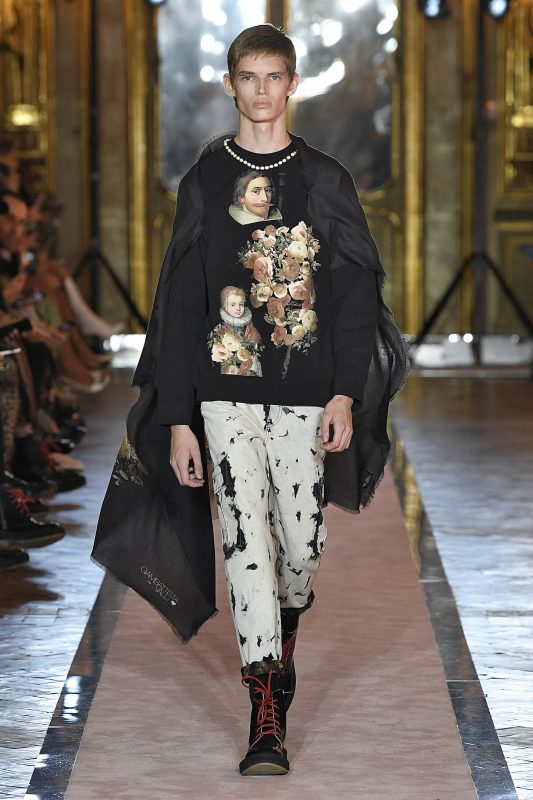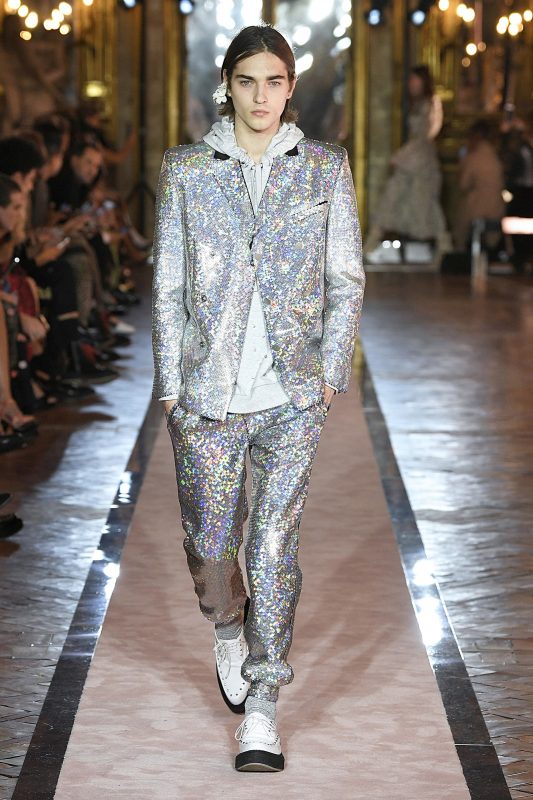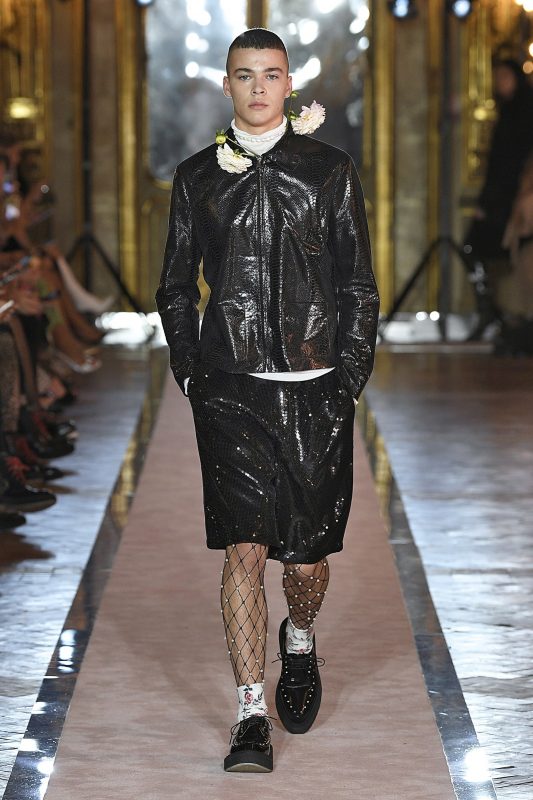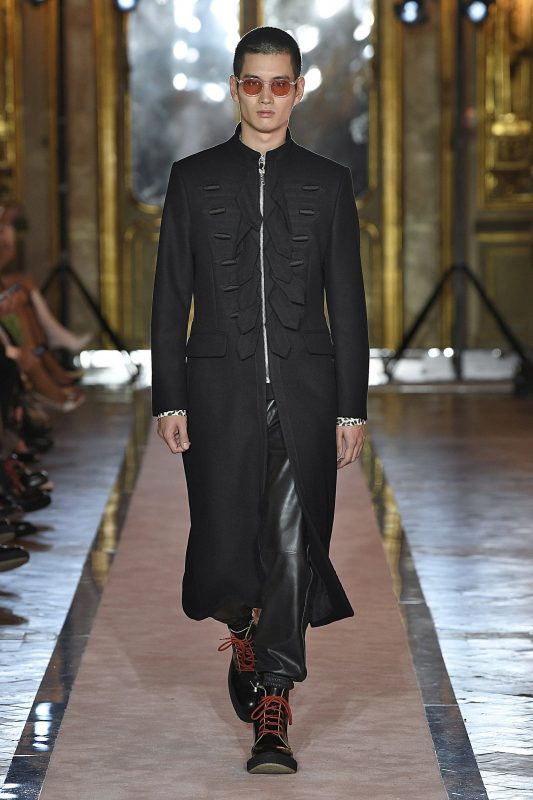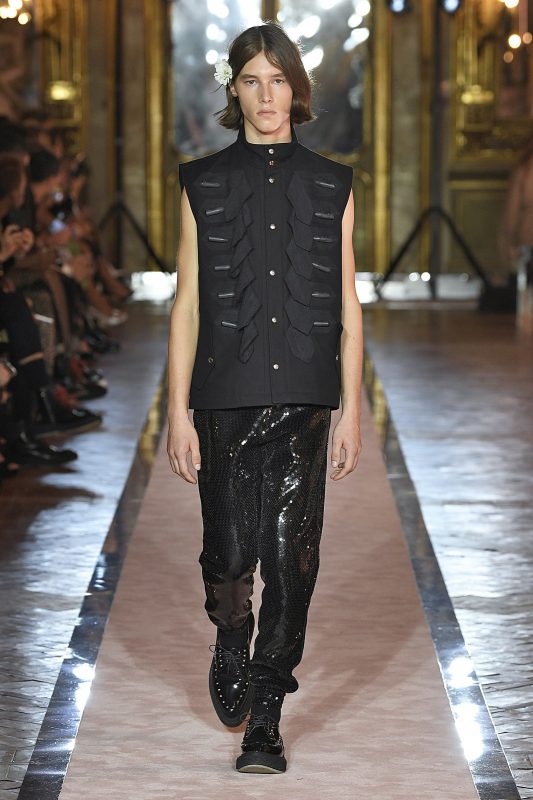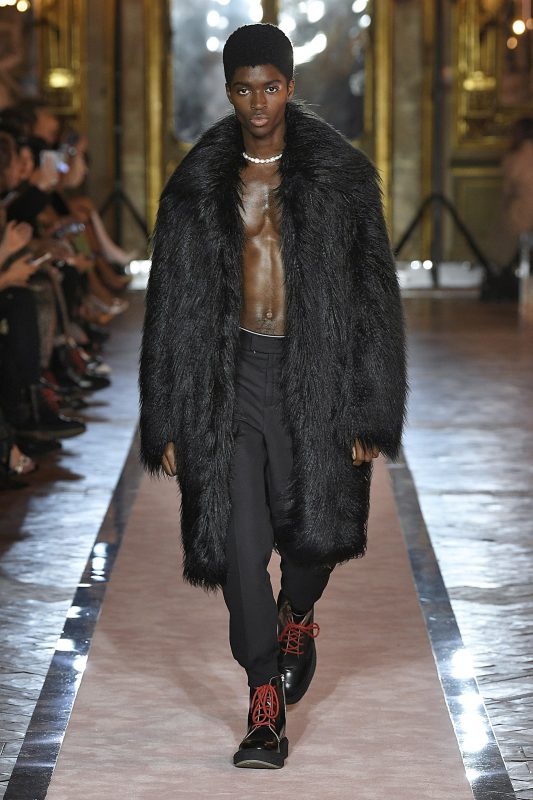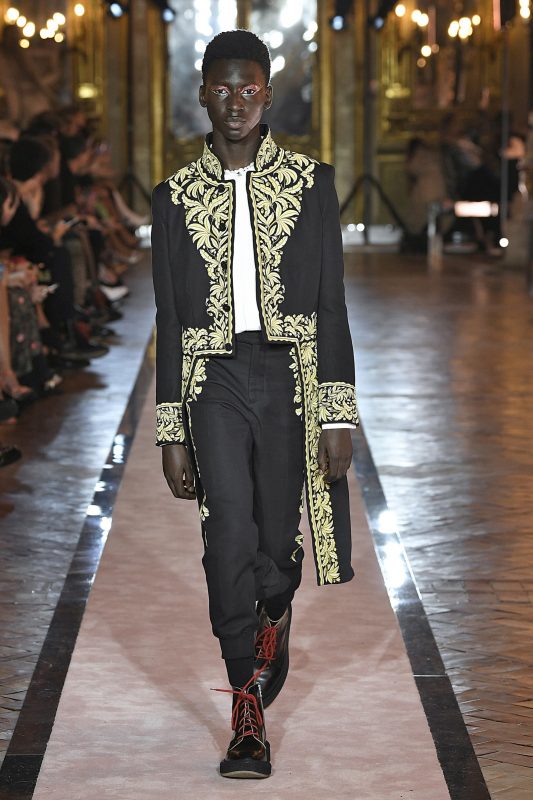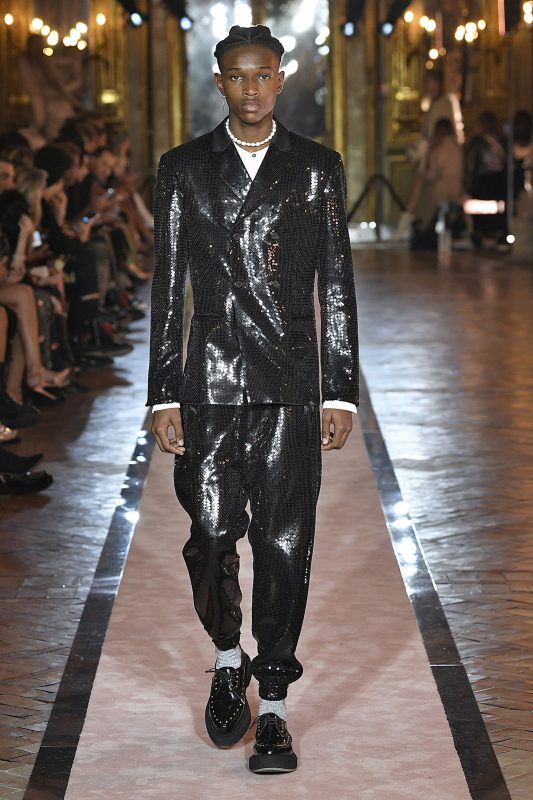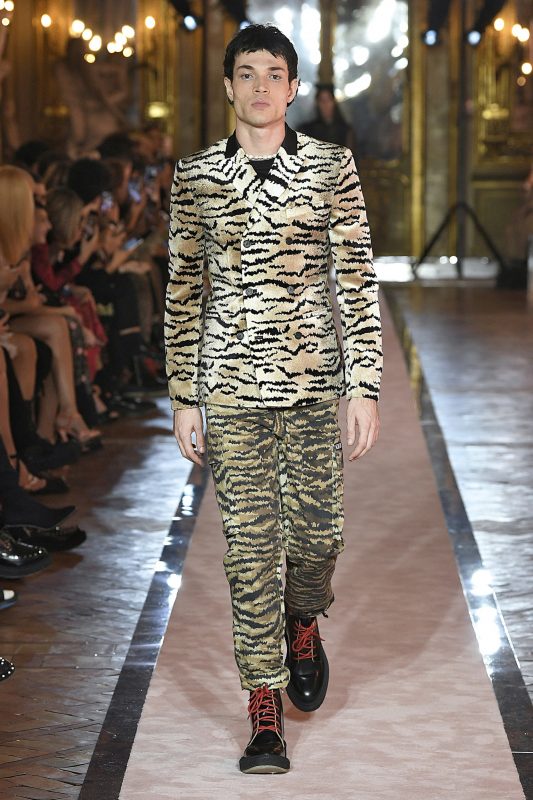 Ahead of its official release, the Swedish high street brand quenched our thirst with a runway show that took place in Palazzo Doria Pamphilj at Rome. Besides being the birthplace of the haute couture designer, Rome as the cross-cultural hub creates the underpinning for the clashing affair – the collision of the high street world and haute couture universe. The Giambattista Valli x H&M collection, which comprises both menswear and womenswear, continues to tell the Italian designer's romantic story with a blend of street fashion that will come in time for the holiday.
A celebration of hyper-feminism, what the designer claims to borrow from the girlfriend's wardrobe, the collection, laded with glamorous adornments from pearls and floras to sequins and leopard prints, includes parka, chambray shirt, grandad collar shirt, workwear boots, T-shirt, suits, hoodies, jumper, coat and creepers. "It's almost like boys going to the girls' wardrobe to pick up pieces to wear in a very cool way," said Giambattista Valli in H&M's promotional video.