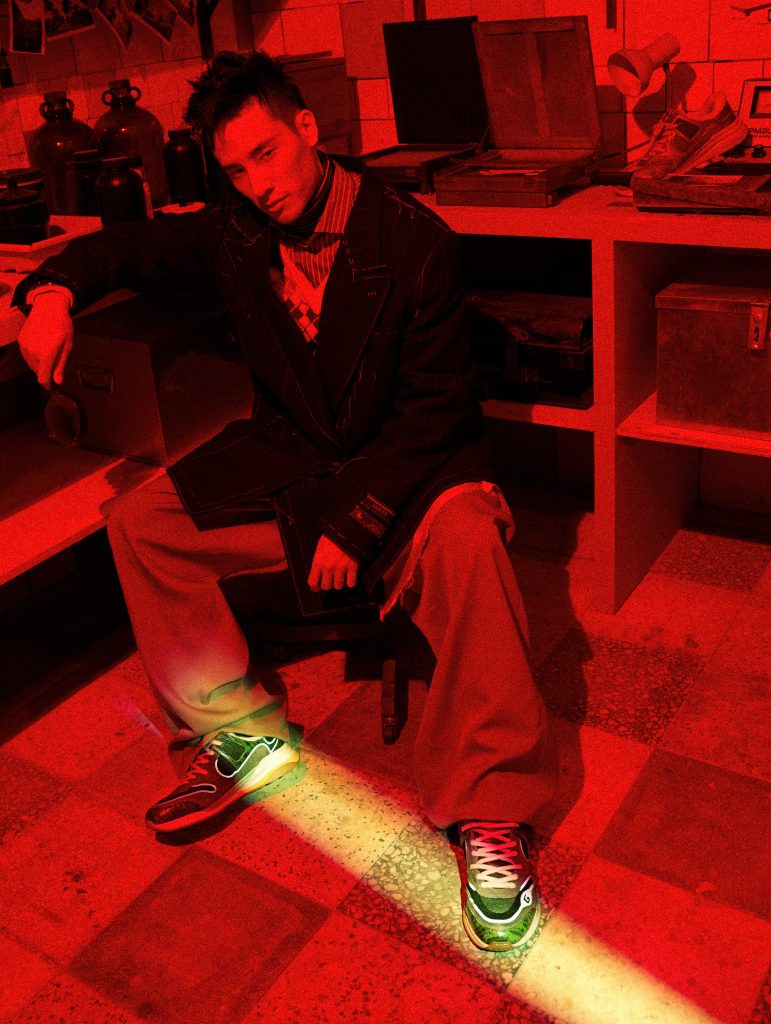 Riding on the back of its previous ultra-successful releases, Gucci has dropped another line-up of sneakers: the Ultrapace. The collection – which was first presented on Gucci's Autumn/Winter 2019 runway featuring Eighties disco vibe that showcased a host of rich details and contrasting logo elements – created buzz that resonated throughout the fashion week and could still be felt today.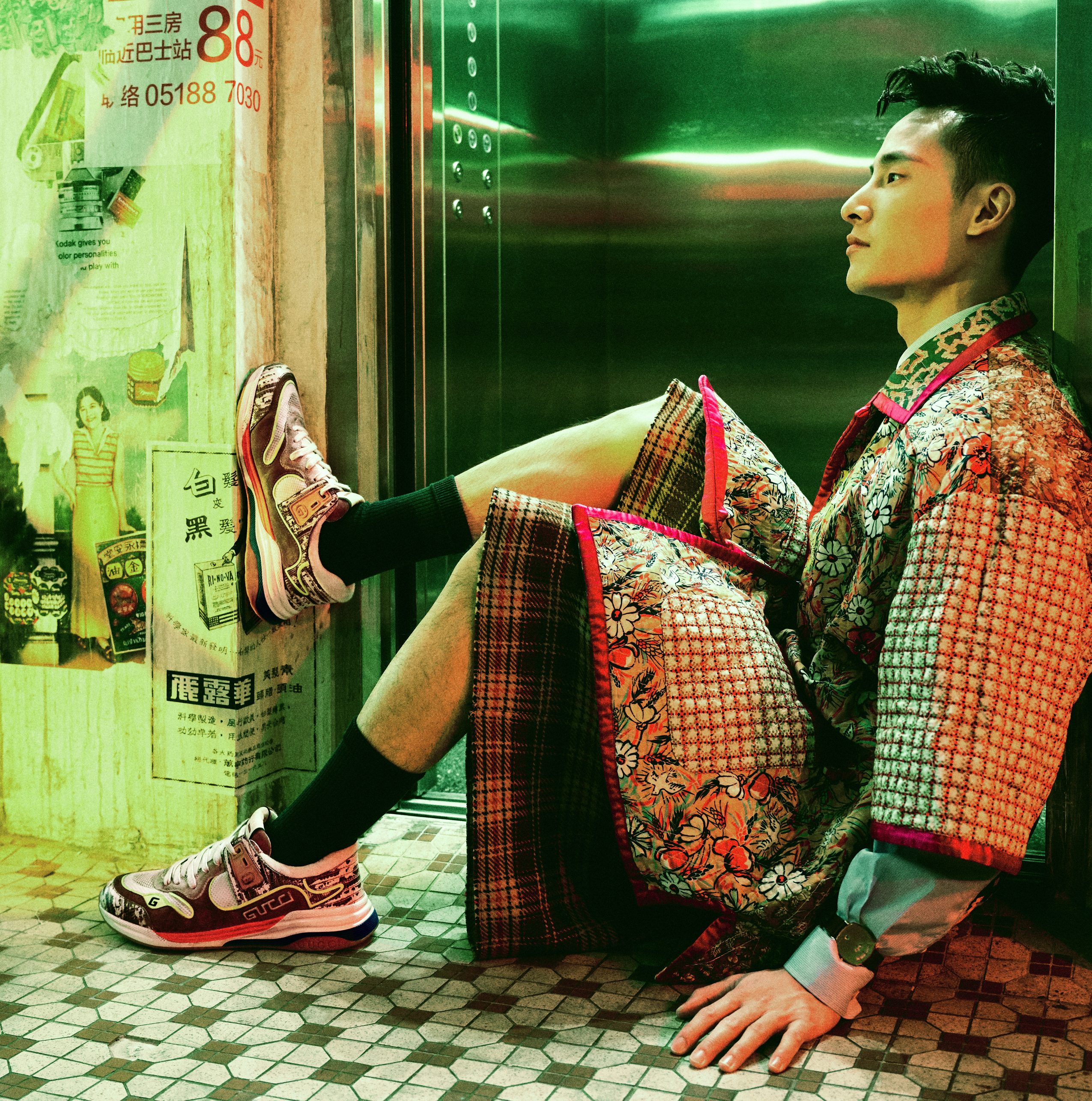 The striking, attention-grabbing Ultrapace is attributed to the masterful blend of elements: a mix and match of materials and colours, and a slightly distressed effect on the suede and mesh trims that contributes to Alessandro Michele's big, bold and maximalist feel. Made with a rich Tejus-printed leather, it comes with a wavy tricolour rubber sole that is constructed of three parts where the midsole is coloured by hand. The different materials are given distinct hues – such as red, blue, green, yellow, orange and pink – in order to confer to the Ultrapace a patchwork appeal. For the ladies, there are models which have been further boosted with the terry cloth lining printed with a rose floral pattern.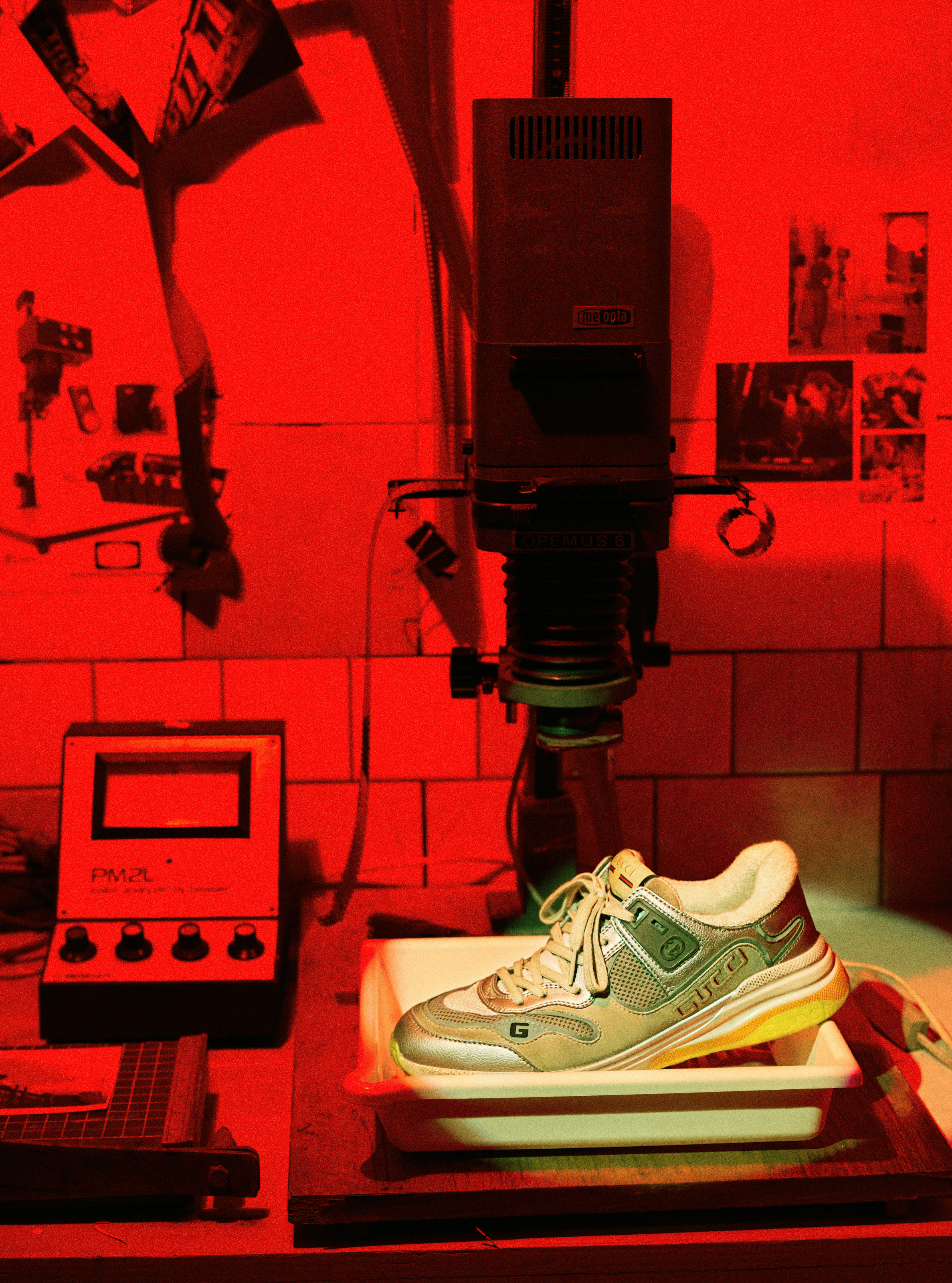 In addition, Ultrapace displays a wide range of Gucci branding and logo details expressed unpredictably in multiple manners on different parts of the sneaker, augmenting the sense of a product forged in an authentic and personal way. The decorative elements are comprised of a vintage-style Gucci label attached to the tongue and an embroidered "GUCCI" and letter "G". Printed or embroidered, these – coupled with Gucci logos and interlocking GG motifs on the shoe body and on its soles– conjure up an aesthetic appearance as if the Ultrapace has been put together in an eclectic way, amplifying its appeal as a shoe with idiosyncratic character.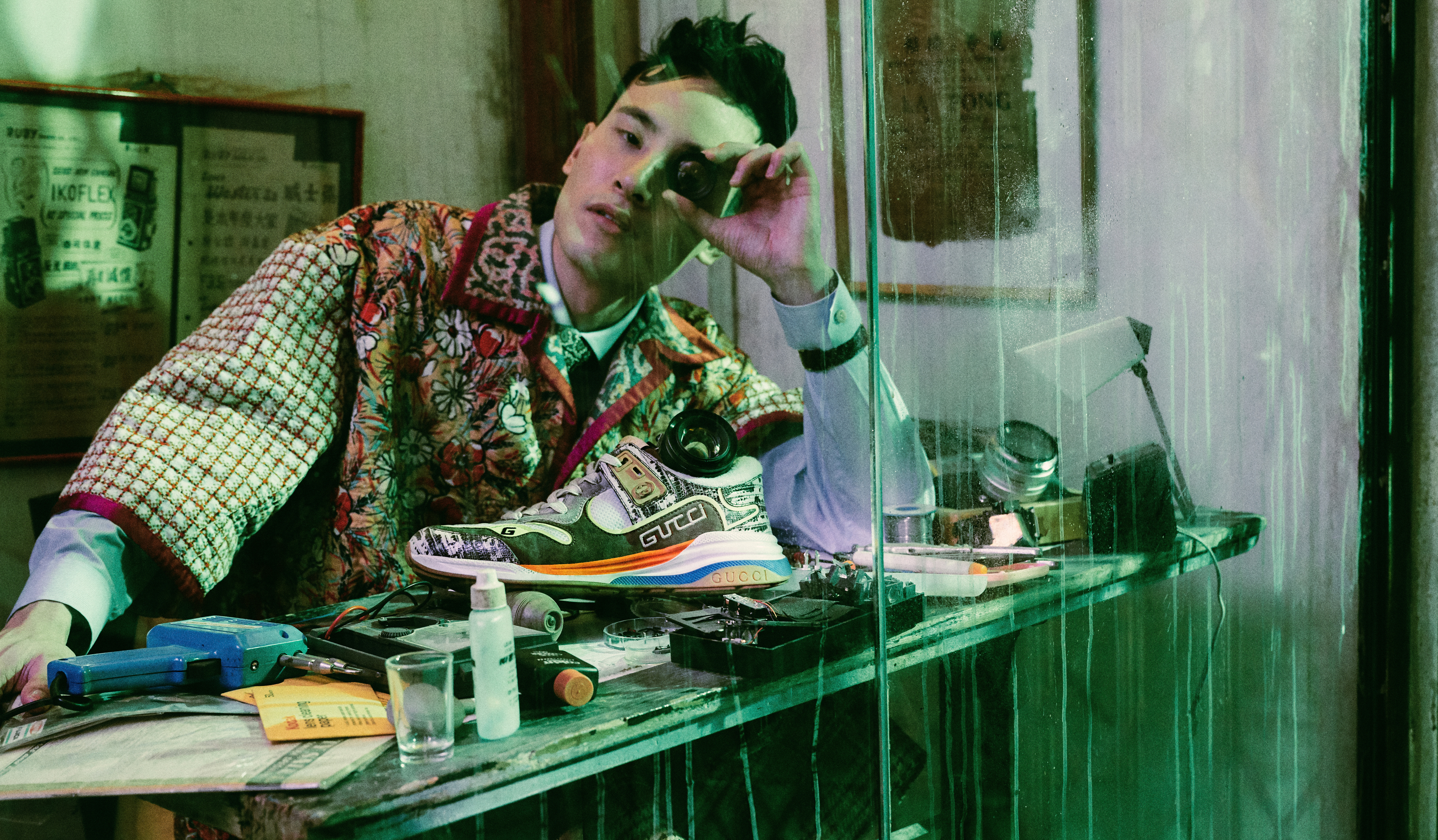 Besides the original low-top, the Ultrapace sneakers are also available in mid- and high-top versions with the same colour combinations and details, albeit the latter two are accompanied with an additional Velcro strap running across the vamp with the word "MiD" on a rubber panel. Vintage sense aside, the Ultrapace isn't only on-trend, but also deliver maximum comfort.
Feast your eyes on the visual treat below showcasing the Ultrapace sneakers, featuring Josh Kua:
Fashion Direction: John Ng; Photographer: Chee Wei; Videographer: Soo Teng; Video Editor: Bei; Styling assistant: Nawaf Rahman; Photography assistants: Max Ong & Naqiu; Hair: Vv Chan; Grooming: Joey Yap; Model: Josh Kua; ; Location: Gold 3 Boutique Hotel; Outfits: Gucci Fall/Winter '19 collection