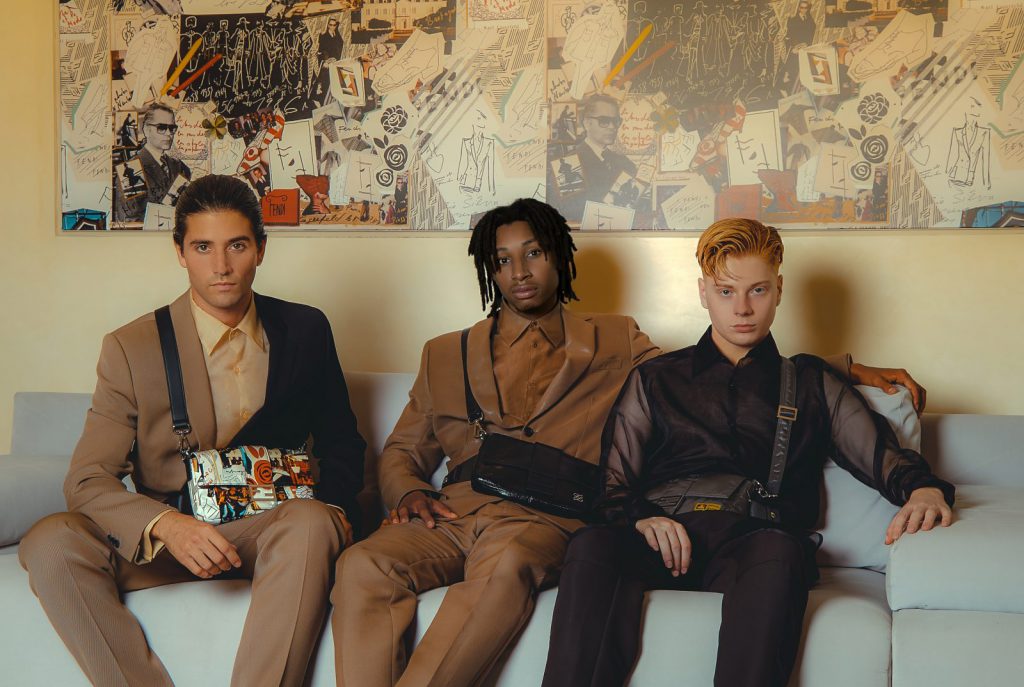 The Fendi Baguette, made famous by Carrie Bradshaw in Sex and the City, staged a comeback earlier this year with Sarah Jessica Parker appearing in the #BaguetteFriendsForever campaign and the introduction of the new iterations. Fendi did not forget about the guys too as it presented the Fendi Men Baguette, along with a campaign video.
Titled "Exploring the Men's Baguette World", the short film toys with reality and dream where we see three friends – Marc Fornè, Leo Mandella and Nasir Dean – basking in the Baguette World.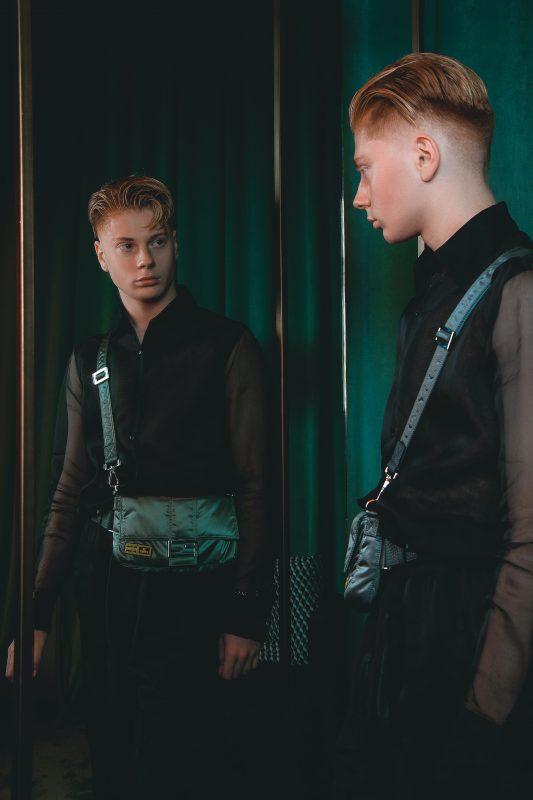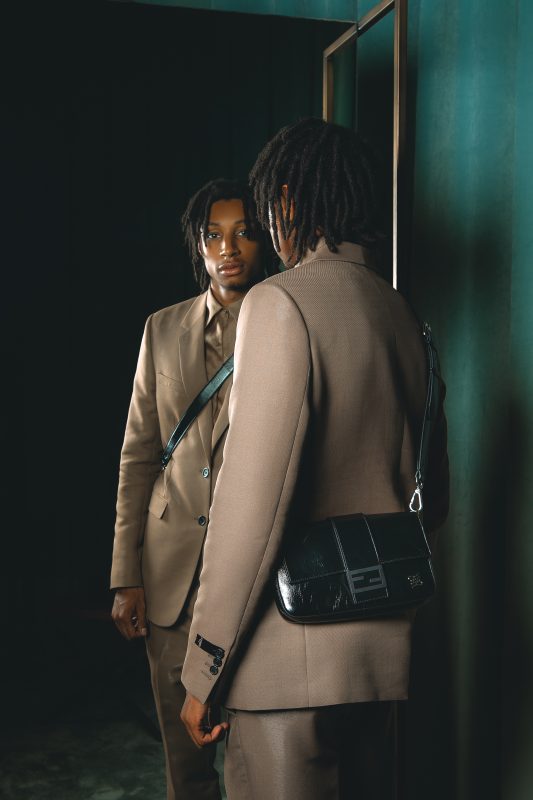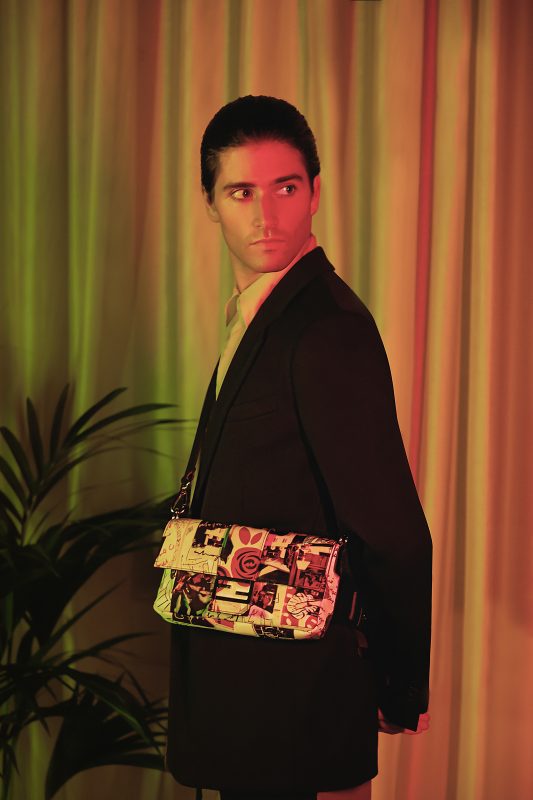 Set against a mystic Fendi Library, which is nestled inside Fendi Men's Pop-Up store in Via Montenapoleone 3, the film starts with the three influencers reading a book and then transported to a parallel fantastic universe. There they get to try the new Fendi Men's Baguette bags, which come in the black and yellow Selleria Cuoio Romano leather, grey nylon and in the special Karl collage print fabric.
Made in collaboration with Japanese luggage brand Porter, the Fendi Men's Baguette is available in different sizes from regular to maxi.