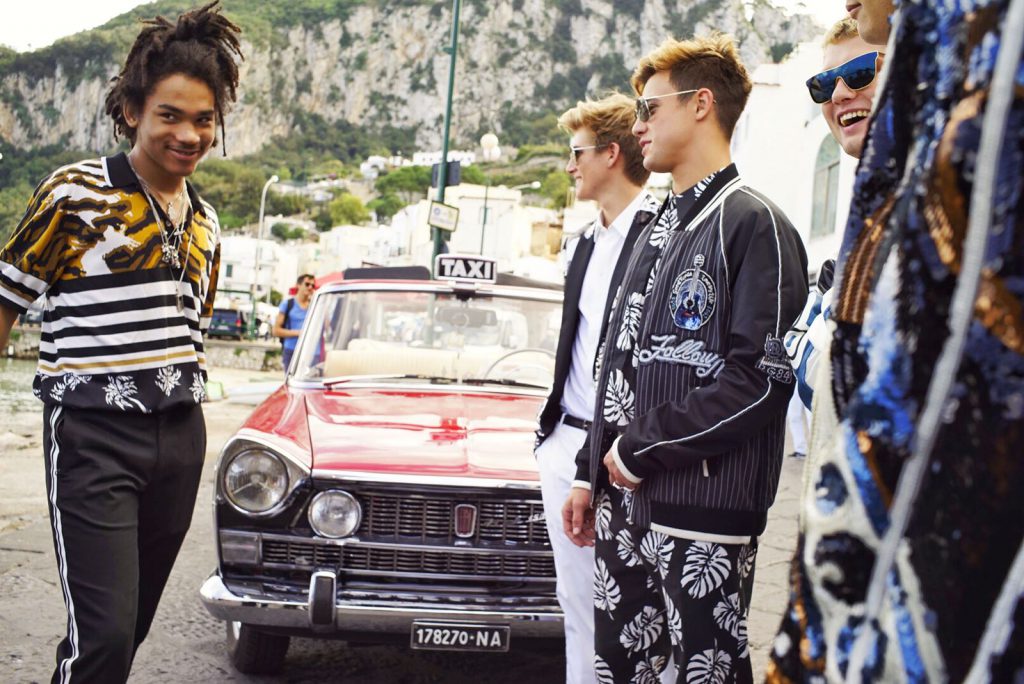 While we are only just approaching the festive winter months, Dolce & Gabbana is ahead of everyone's game as it shoots a legion of dandy #DGMillennials in Capri for its Summer 2017 campaign.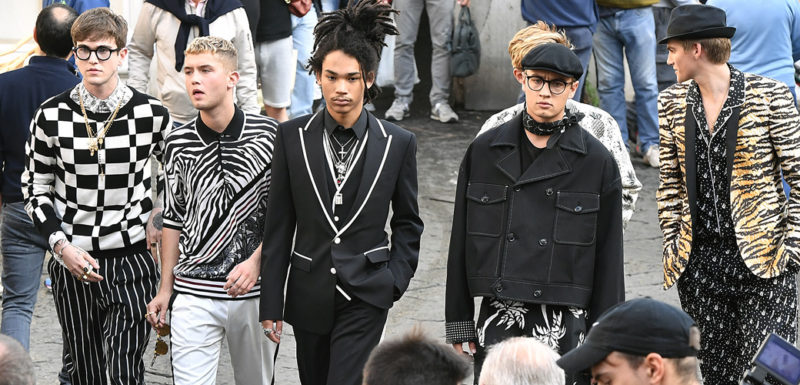 Bringing the sun and warmth to us with the hottest styles and dashing young men including Cameron Dallas, Presley Gerber, Gabriel Kane Day Lewis, Luka Sabbat, Brandon Lee and Rafferty Law, the shoot takes place on the streets of Capri, where cocktails, sun hats, vintage Fiats and beaches come in abundance.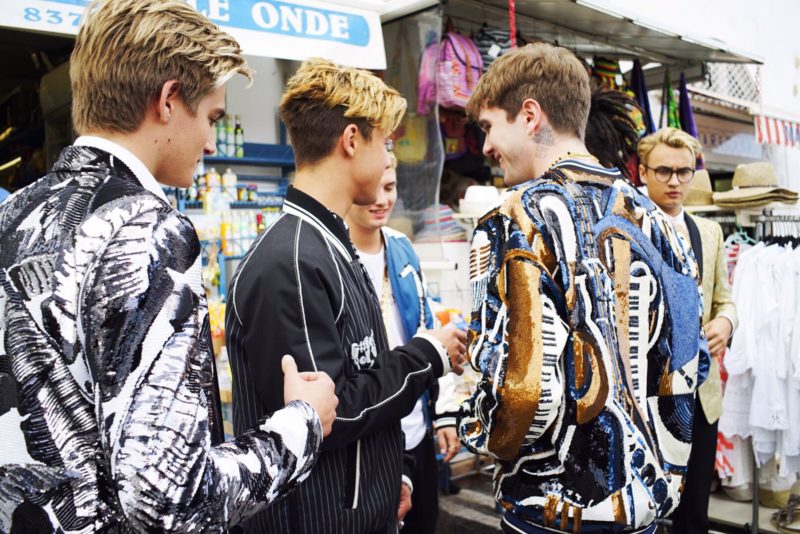 While the official campaign imagery is not released yet, Dolce & Gabbana has engaged reporter Franco Pagetti to take us behind the scenes to the Capri shoot.
With six bright, young things in tow and now coined as the new #DGMillennials, the shoot was no short of energetic vibes and plenty of fun and without further ado, indulge yourself in the amazing shots right below: