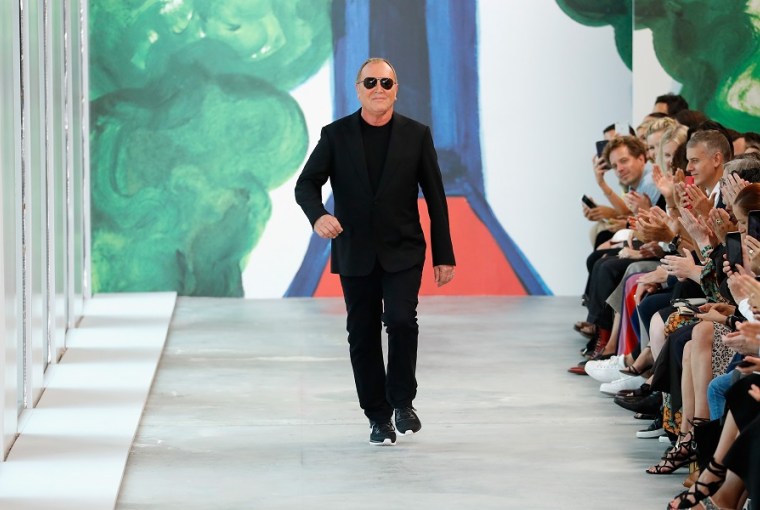 The rumours of Michael Kors purchasing Versace for $2 billion – which have gone viral over the Internet recently – have finally been confirmed, and that means that Versace is now officially the entity of Michael Kors Holdings Limited. The multinational fashion company, which will be renamed as Capri Holdings Limited, already owns Michael Kors, Jimmy Choo – and now Versace.
As the acquisition marks one of the most remarkable events on Versace's timeline of history, Donatella Versace shared, "We believe that being part of this group is essential to Versace's long-term success. My passion has never been stronger. This is the perfect time for our company, which puts creativity and innovation at the core of all of its actions, to grow."
Fret not Donatella Versace fans, the designer will stay on to helm the creative direction. On the takeover, John D. Idol, CEO of Michael Kors Holdings Limited said, "Donatella's iconic style is at the heart of the design aesthetic of Versace. She will continue to lead the company's creative vision. I am thrilled to have the opportunity to work with Donatella on Versace's next chapter of growth."
Along with the announcement, other details on the future plan for Versace were revealed – including increasing the number of retail stores to 300 (currently 200); boosting the business of accessories and footwear from 35% to 60% of revenues; and expanding e-commerce business as well as omni-channel development – in an effort to achieve $2 billion revenue growth globally.
The establishment of Capri Holdings Limited might lead to the birth of first American luxury fashion conglomerate that is able to rival French conglomerates namely LVMH and Kering as well as the contender from its own home, Tapestry, Inc.