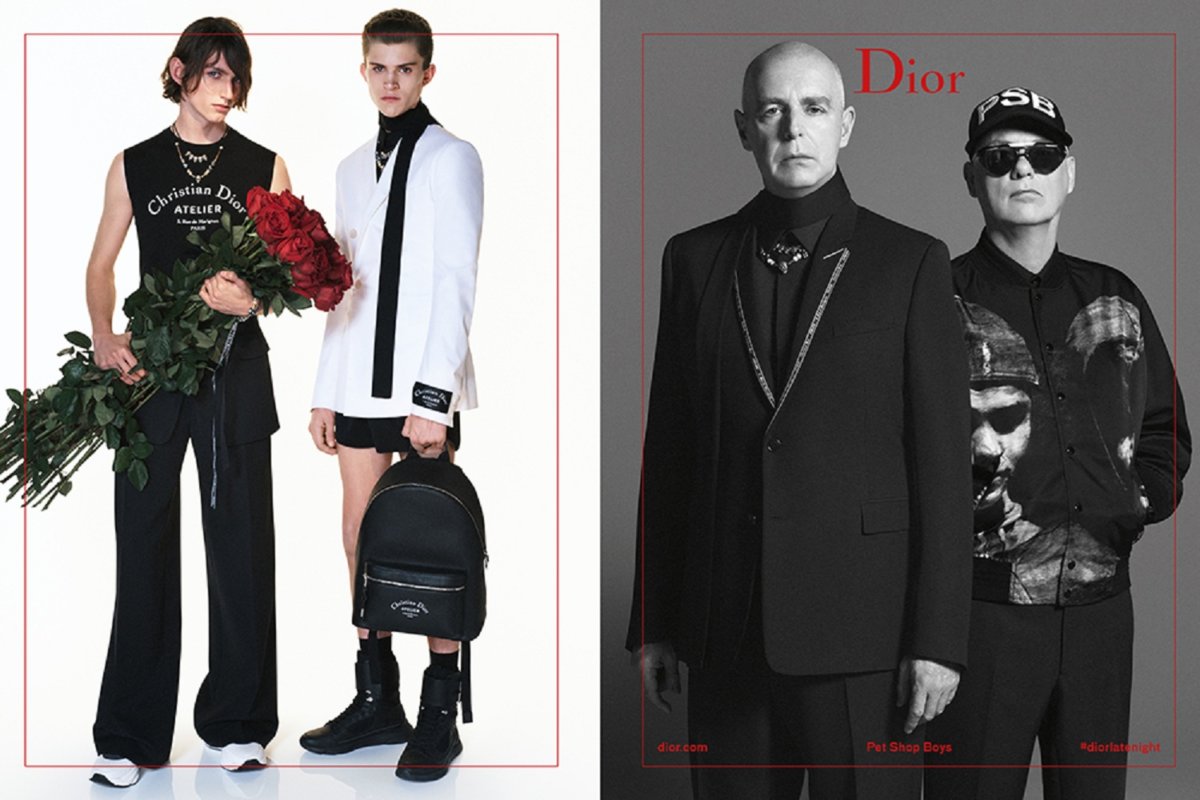 Dior Homme is off to a flying start as it unveiled the next leg of its Spring/Summer 2018 campaign starring Pet Shop boys,  hard on the heels of its recent dedicated denim collection for the Spring 2018 collection.
Tapping Pet Shop Boys as the face of the campaign, this seasonal project finds the atelier exploring the frontier of youth and young manhood.
Considering the boys made their name as the 80's fashionable duos, it's no surprise that Kris Van Assche chose them to front the campaign. Known for a penchant for sharp suits and unique sartorial, the synthpop duo – made up of Neil Tennant and Chris Lowe – fit the theme perfectly and looks great in Dior Homme suit.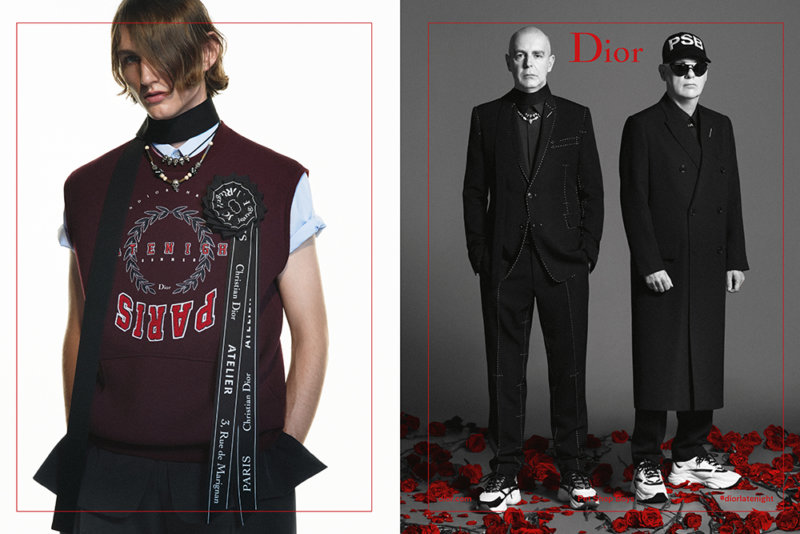 The ad campaign was shot by the renowned photographer, David Sims and styled by Mauricio Nardi. Featuring roses and fallen petals, the black and white shots spark a romantic and nostalgic mood, which is also echoed in the collection.
Combining high fashion and streetwear swagger, the collection consists of a variation of the bomber jacket, the bar-jacket suit, tailored shorts, sleeveless shirts and wide-legged trousers.
Through these pieces, Van Assche showcases the perfect Dior Homme tailoring and merges it with varsity details which portray the transition from adolescent to adulthood, proving his expertise after ten years in the game.
As if the campaign isn't notable enough, there's also a minute-long campaign film to feast your eyes on. Watch the campaign video below: