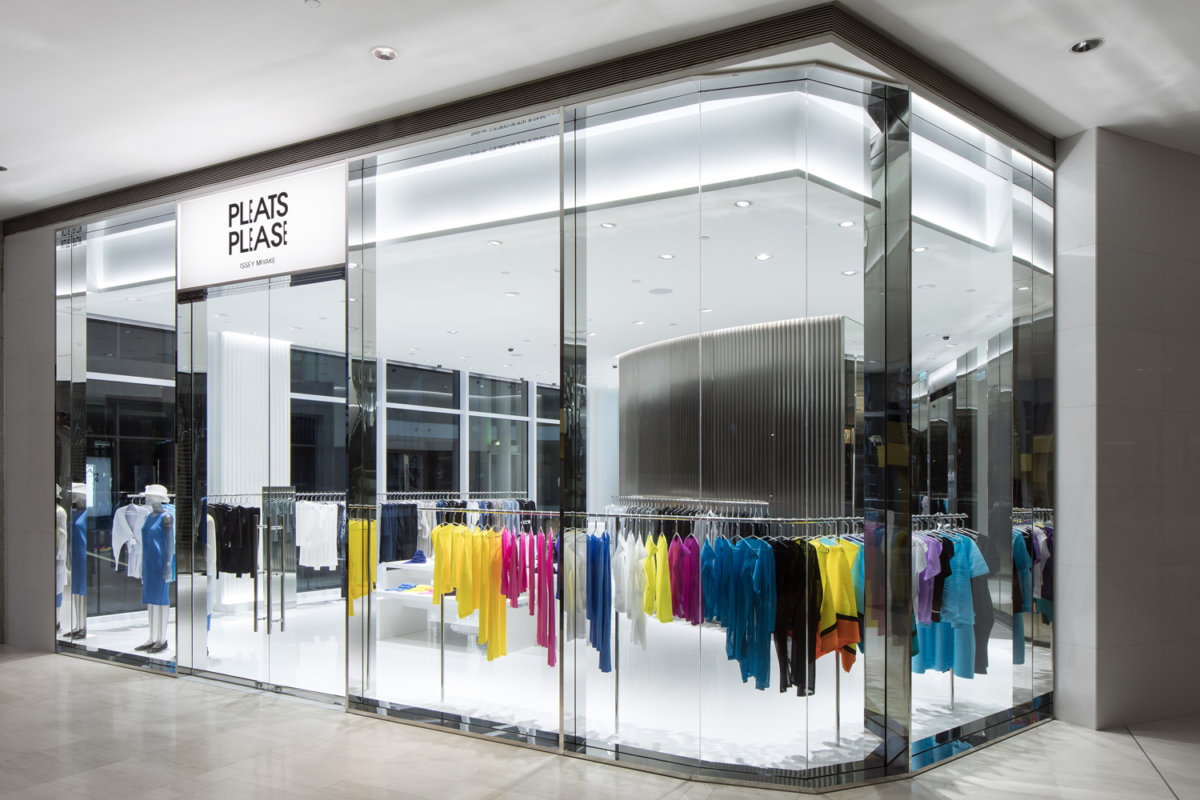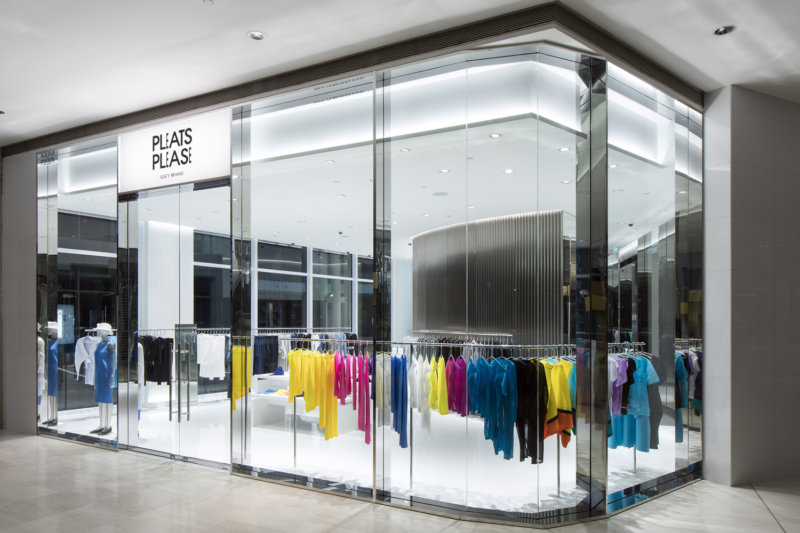 It's too easy to appear topsy-turvy when a fashion brand decides to have two different lines in one boutique. But not Issey Miyake.
Spanning across over 1,000 square feet of retail space, Bao Bao Issey Miyake, together with Pleats Please Issey Miyake, has unveiled a refurbished concept store in Pavilion KL. It carries an extensive range of merchandises such as the iconic geometric bags, and for the ladies exclusively, pleated blouses and structured outerwear in luxurious fabrics.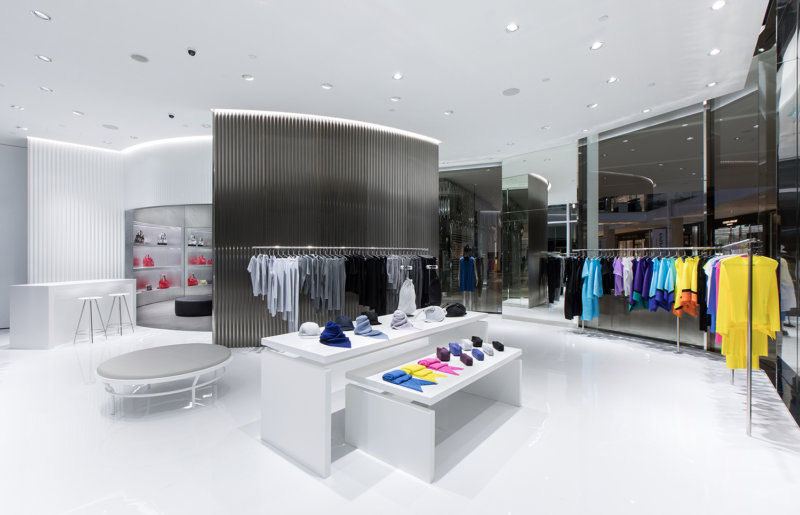 With the smooth, seamless surfaces which complement the custom aluminum walls, and at the same time, contrasts with the dramatic designs and colours of the apparel and accessories, the Issey Miyake aesthetic can be felt throughout the inside of the store in every respect.
Moreover, it surely works wonders to have the chrome finishes on the front façade, amping up the chic yet tastefully discreet interior.
And now, you can enter the boutique via one of its two entrance where a partition wall separates the two Issey Miyake Lines while assuring the ease of access for customers to explore more.
The Pleats Please and Bao Bao Issey Miyake concept store is located on Level 3, Centre Court of Pavilion Kuala Lumpur.