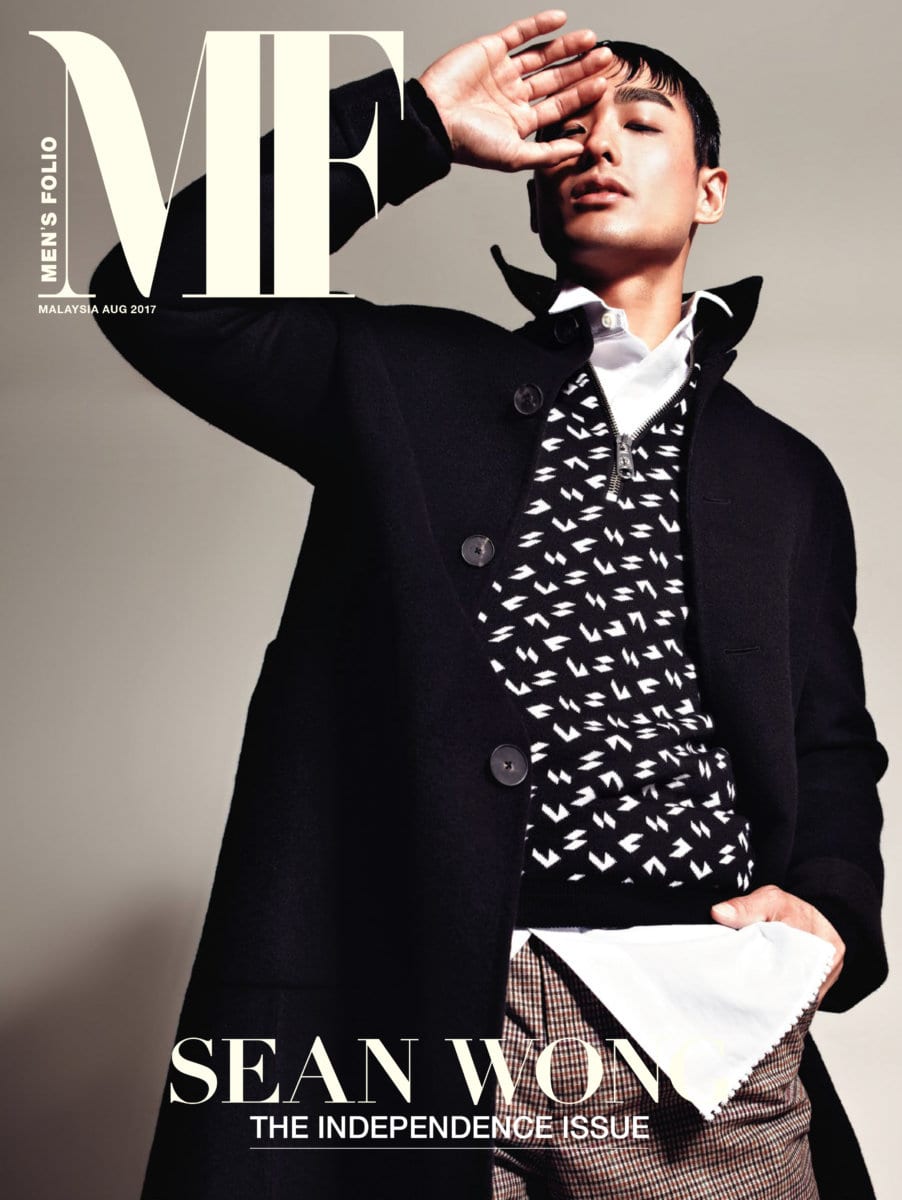 His eyebrows resemble bushy caterpillars and yet they frame his face perfectly like a picture, which made him an ideal figure for Men's Folio Malaysia's August 2017 cover.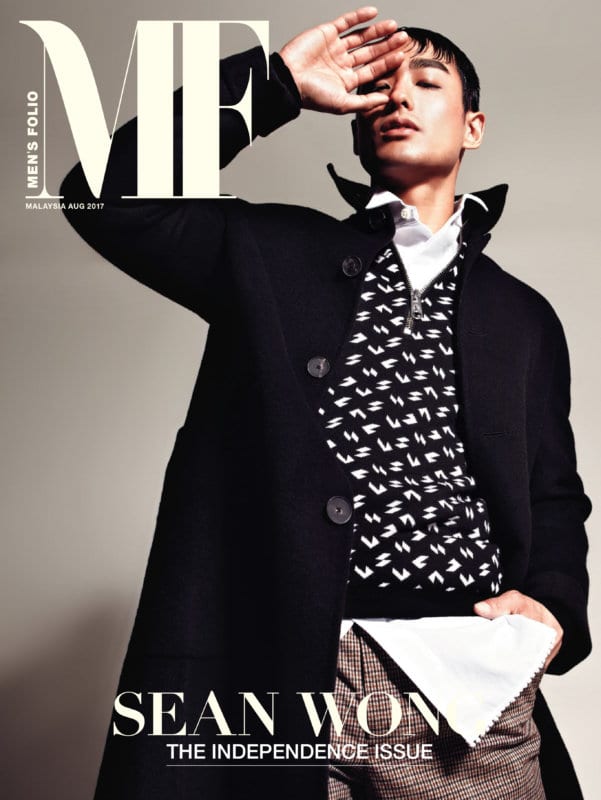 And it's also a shame that Sean Wong doesn't have as many followers on Instagram as he should have given his aquiline features. He says it's simply because there's a lot of drama online and he prefers to be "disengaged".
Known for his many achievements including the founding of Gym Box (a now famed boutique gym) and the fusion restaurant Kulture, both located in Kuching, Sean Wong is an entrepreneur, an hotelier, a fitness junkie, a foodie and quite the outstanding model.
And here, we have a sneak peek of Sean's cover story for your delight. Enjoy.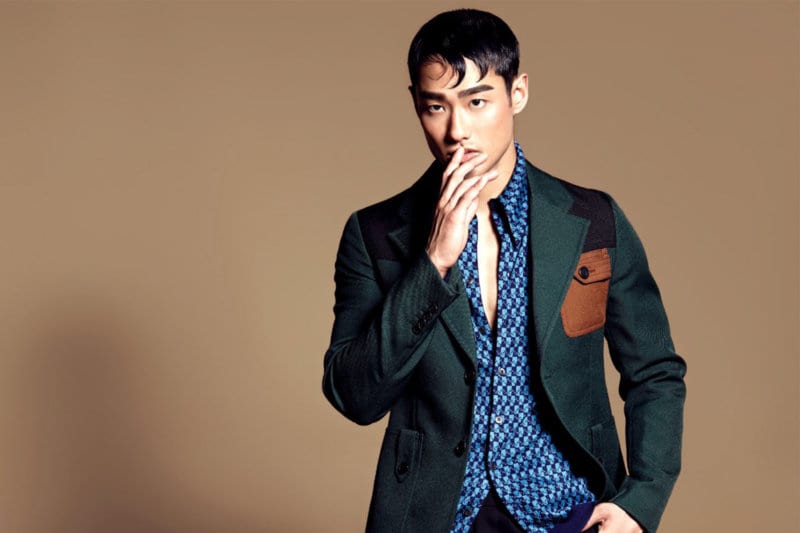 What made you decide to start Gym Box in Kuching?
There was a gap in the market and the competition, in general, was complacent. That's what I based my decision on. I had some savings over the years and I also managed to secure a loan. Oh man, it was a crazy dream to get it started more than five years ago.
Looking back, I attribute it to being young and fearless for brazenly diving in head first.
Was it a challenging first venture for you?
I'd be lying if I said that there were no challenges. It worked because otherwise, I'd likely be more apprehensive and cautious about trying to build something from scratch.
Boutique gyms were catching on and the combination of the right ambience and amenities catered to different needs is well received. We're also looking at working with local sports councils to provide centralised training for their athletes.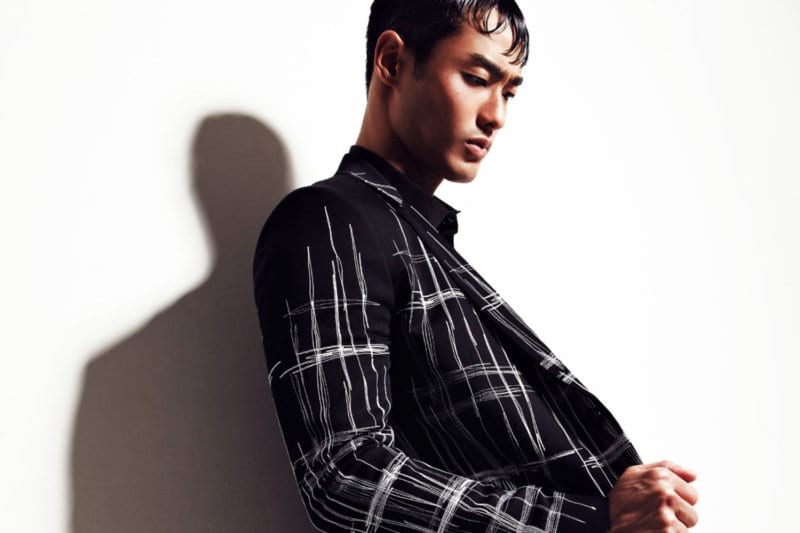 It certainly took confidence. Did you ever have a jock phase?
Ha, ha! I did the "causing trouble in school" thing a bit and I was often young and stubborn like a stereotypical millennial.
But I took my studies seriously once I moved to Melbourne for the logical reason that I wanted to get a good job upon graduating to impress the ladies. But yeah, putting in the effort in college and university helped in laying the foundation for the future even as I found subjects like accounting and finance a little too repetitive for my taste.
Any moments when you thought:"This isn't going to be easy"?
Yeah. It pushed me as there was a healthy sense of a challenge to it. We innovate by listening to our clients. Our economy is a little price sensitive and the feedback is that variety was driving retention.
So, we focused on centralising everything including MMA training facilities, yoga and body combat classes, and the gym and made it cheaper.
We're also going to assume that you still have time for Kulture…
I do. Minus whipping up the dishes in the kitchen. Kulture is funny in that we initially wanted to get into cold press juices but ended up with a fusion restaurant instead that supports the local community.
With some tweaking of local fare, we roped in two guys with extensive experience in the F&B industry who knew their stuff well. Kuching didn't seem feasible until we stumbled upon, and hired, a very good chef who used to work at Michelin-starred Tippling Club in Singapore. It has been doing well and in a small way we're bringing back talented individuals to Kuching.
To read more of Sean Wong's interview with us, you can get your latest copy of Men's Folio Malaysia August 2017 issue now at newsstands and bookstores nationwide or get your digital copy at www.magzter.com.
Cover shoot credits
Photography: Aaron/Lenswork Studio; Styling: Sarah Saw; Grooming: Gavin Soh; Outfits: Burberry, Versus Versace, Bottega Veneta, Prada, Dior Homme, Gucci.