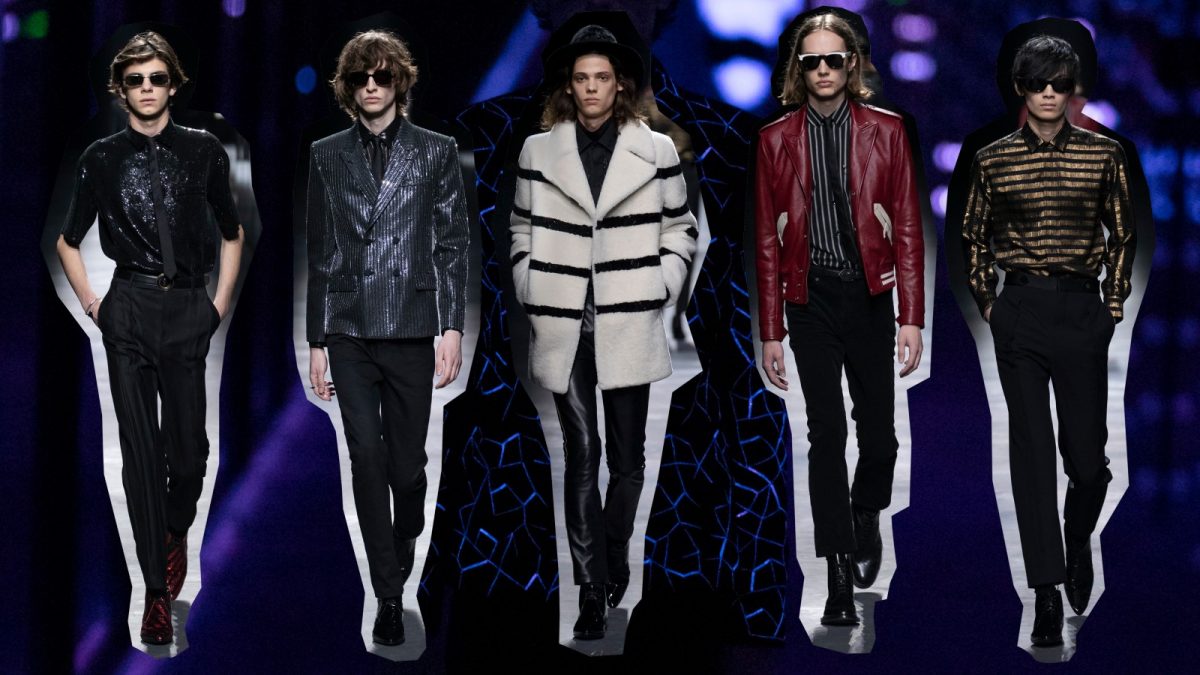 Anthony Vaccarello returned to Paris with the Autumn/Winter 2019 season after making his New York Fashion Week debut. The runway show in the mirrored kaleidoscopic setting (fact: creative director Vaccarello's second official menswear range for Saint Laurent) was fraught with references that were straight-up Eighties, with sharp and couture-refined tailoring as well as sculptural shapes inspired by Betty Catroux, Bianca Jagger and Catherine Veneuve, iconic muses of the Maison.
"Everything starts from the shoulder construction," the designer spoke of the silhouette of his combined men's and women's show. "The graphic sculptural tailoring gives a sharp sophistication to the liberated impulse of desires." As numerous other fashion brands were still in the "oversize" state of mind, Vaccarello opted to do what has been serving him well so far and the result of the collection felt powerful and directional as it presented pure fashion sans superfluous effects.
Metallics, sequins and glitter akin to the decade of aesthetic inclination were used liberally in Vaccarello's new offerings, including blazers, bomber jacket and shirts. Tailoring was key, from a structural double-breasted suit jacket to a relaxed, shiny short sleeve shirt.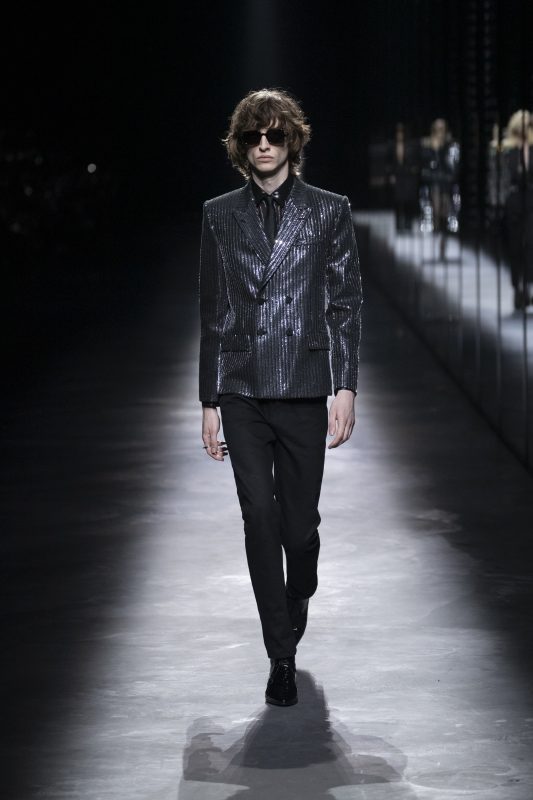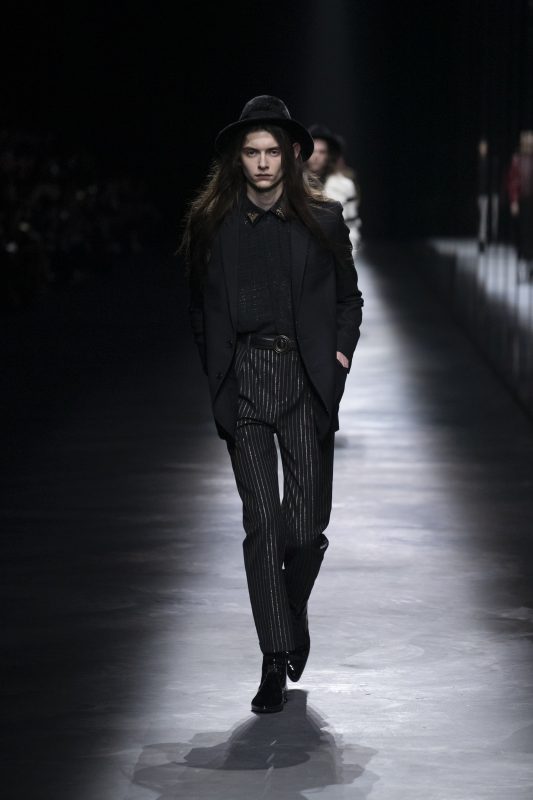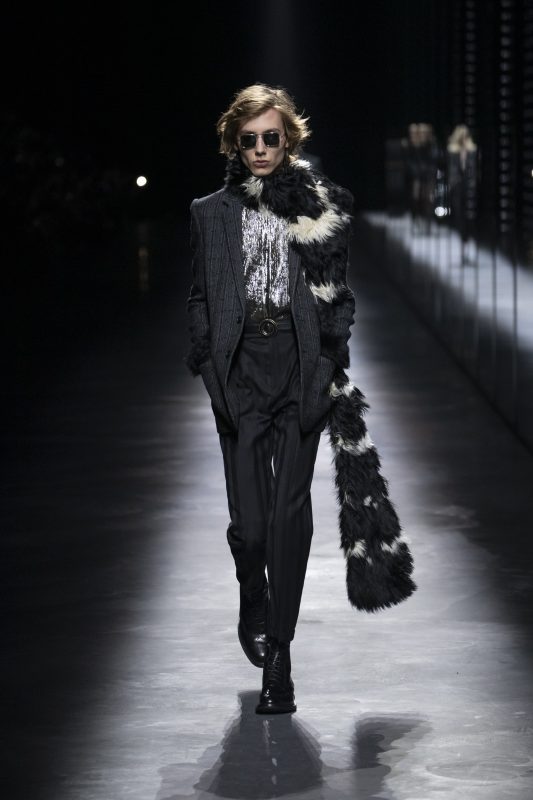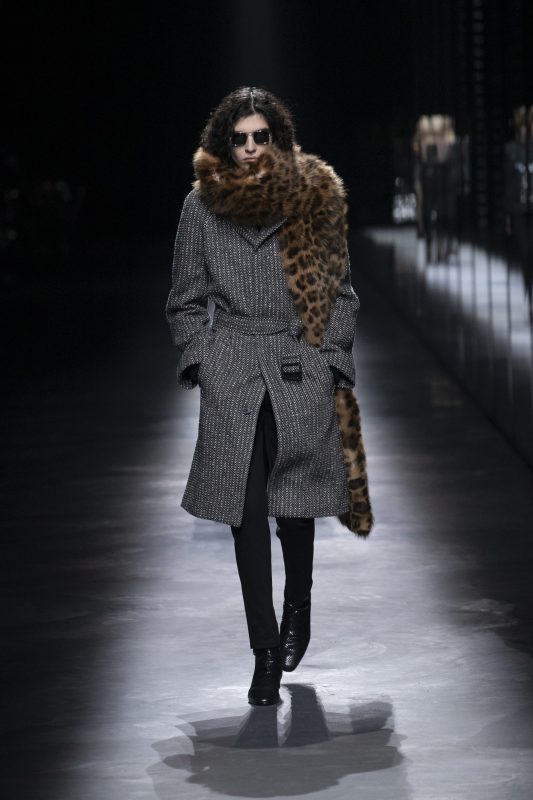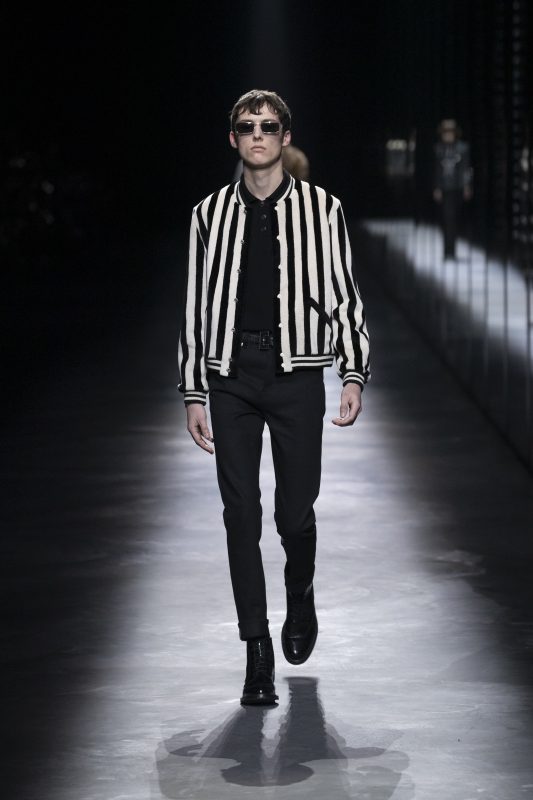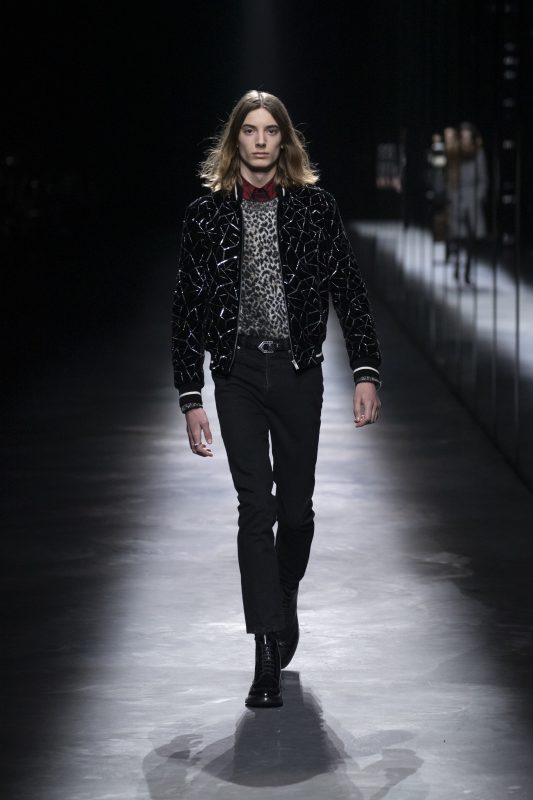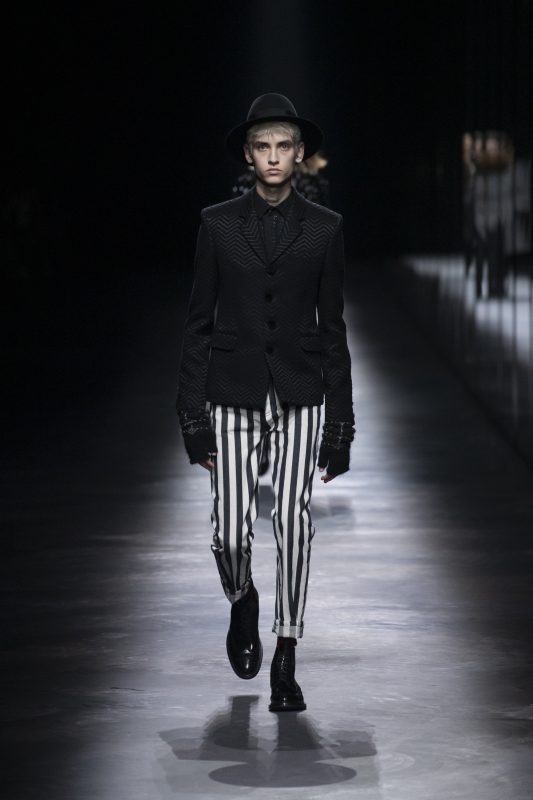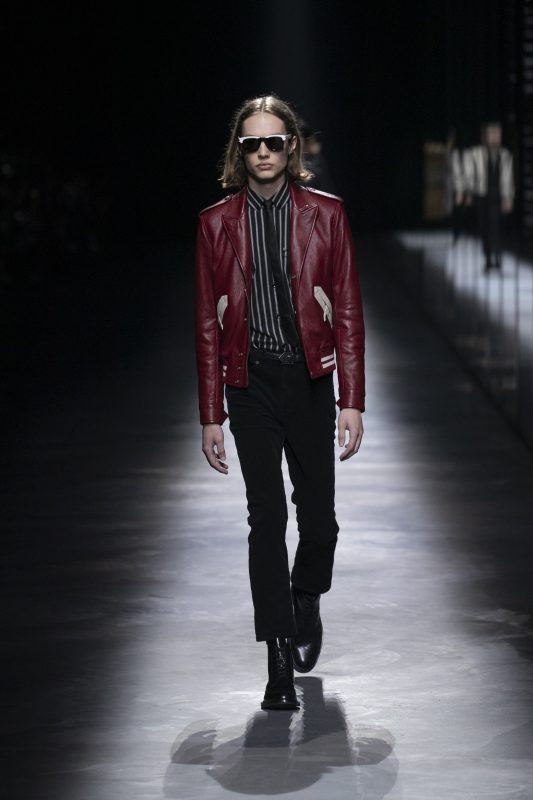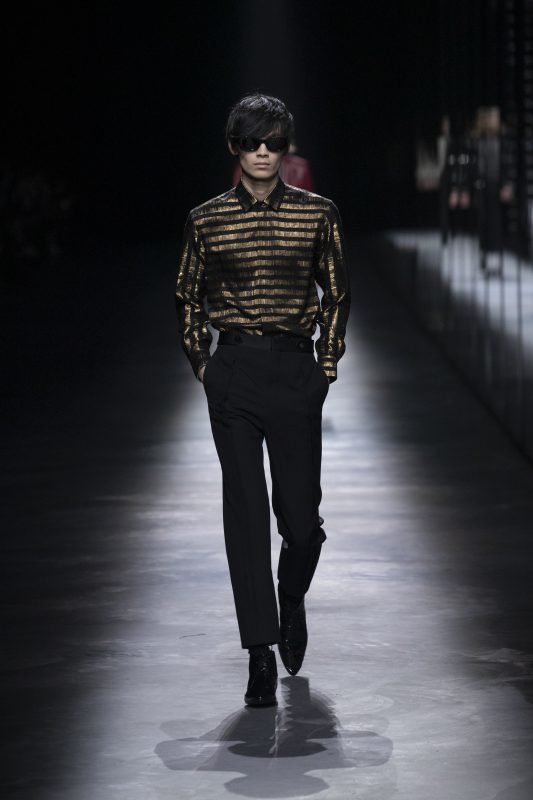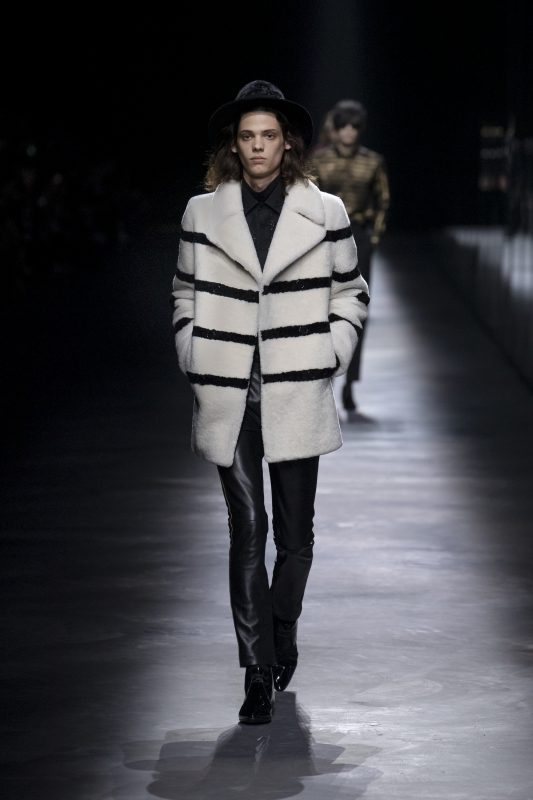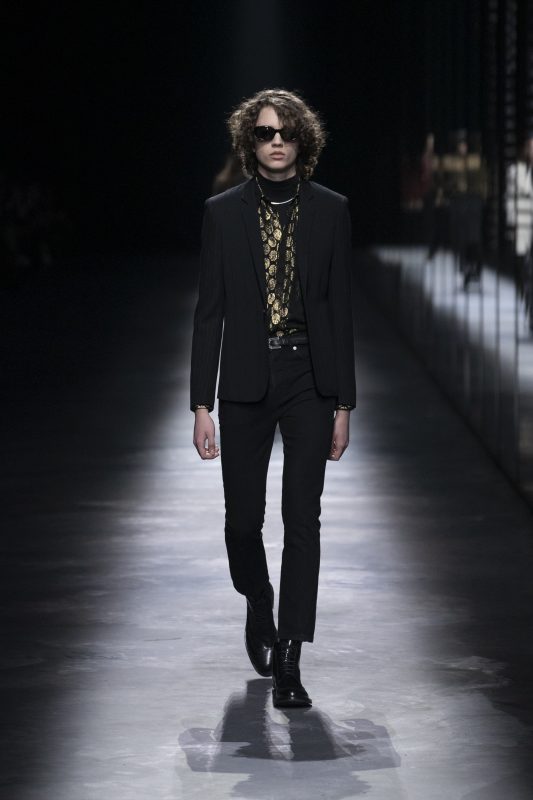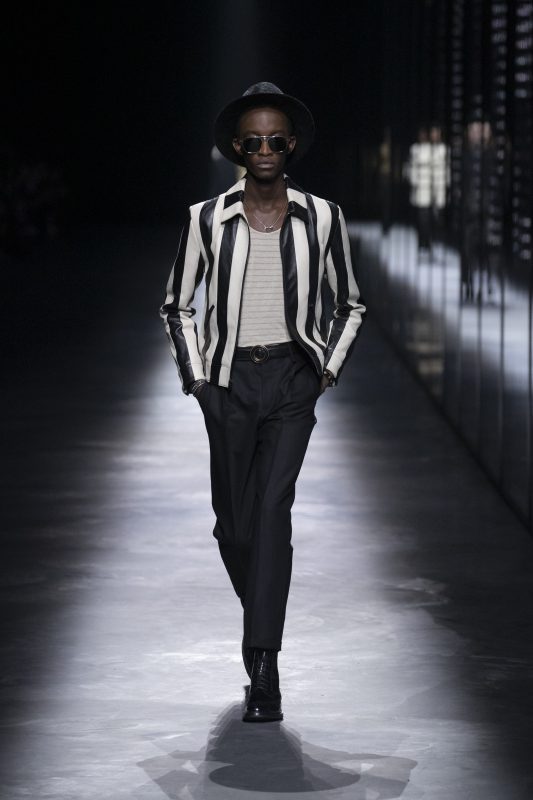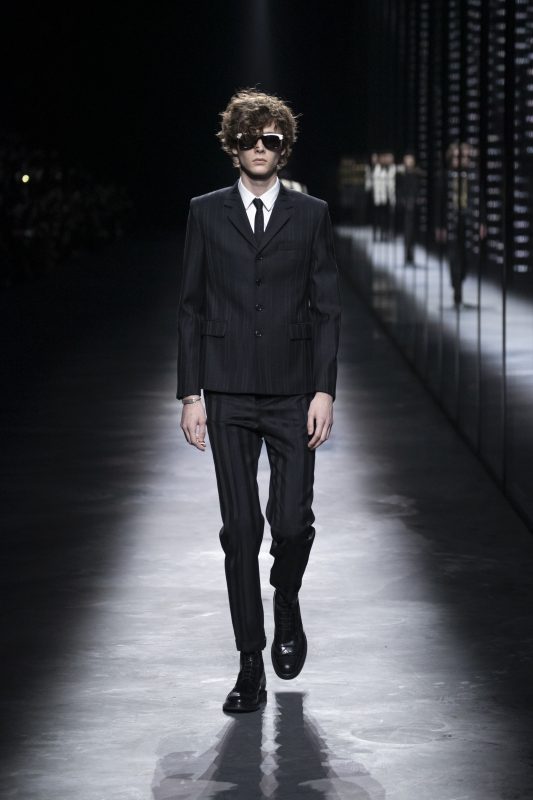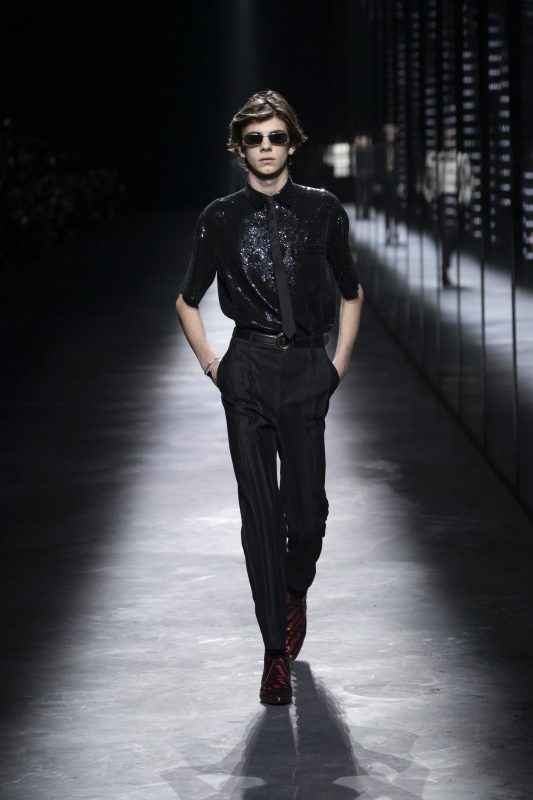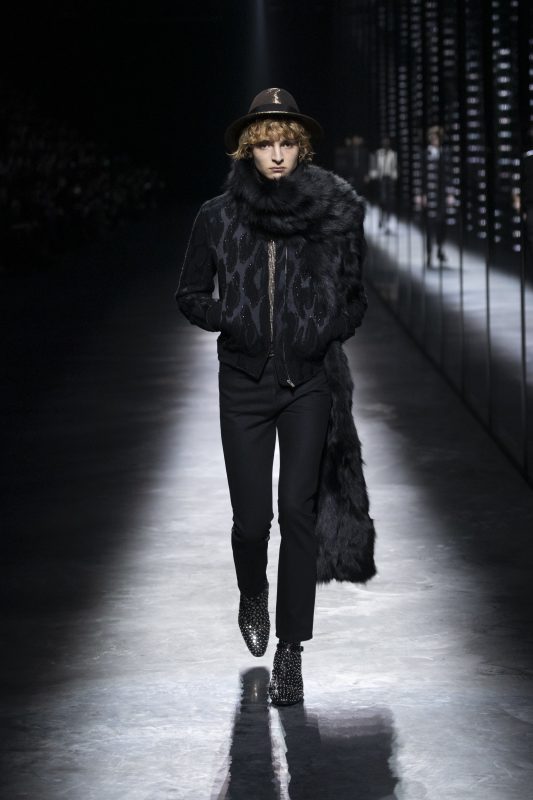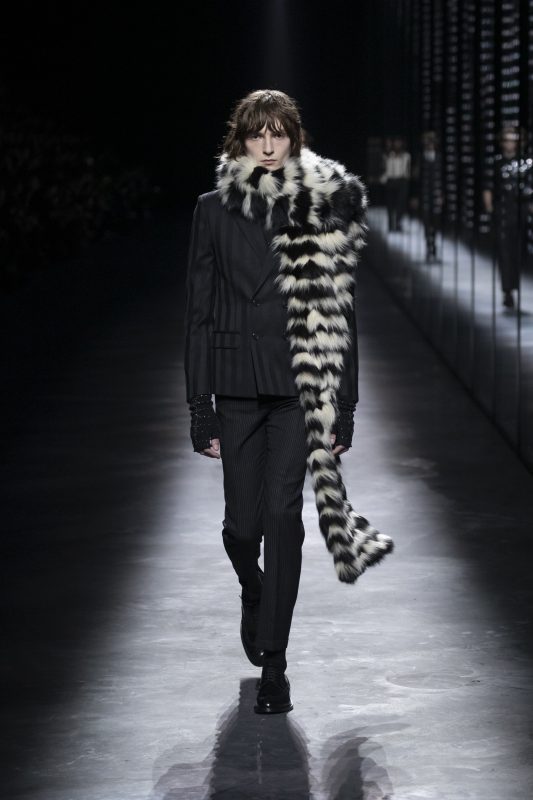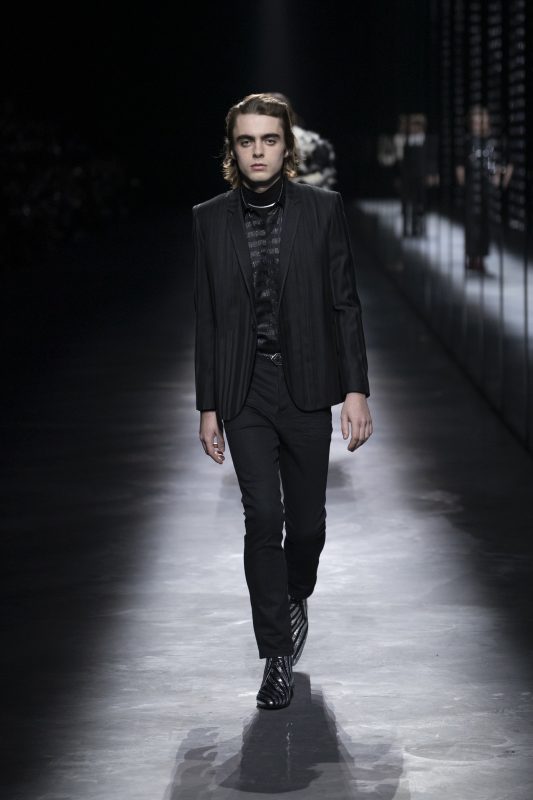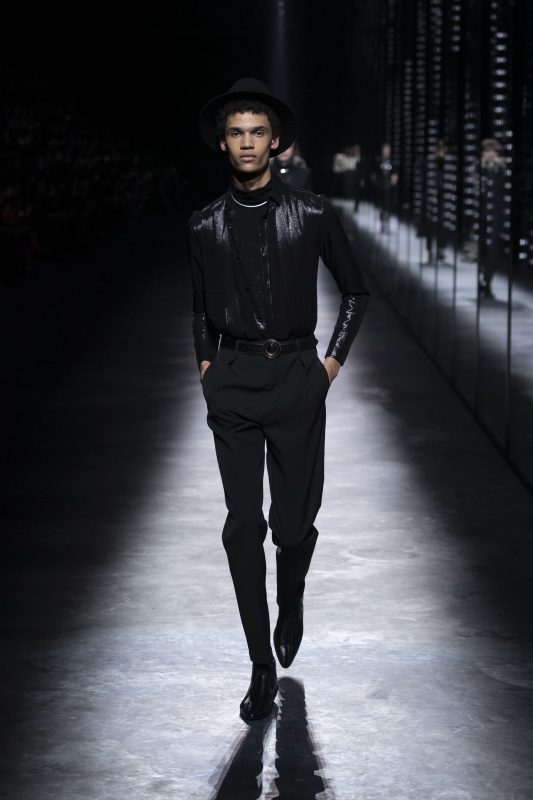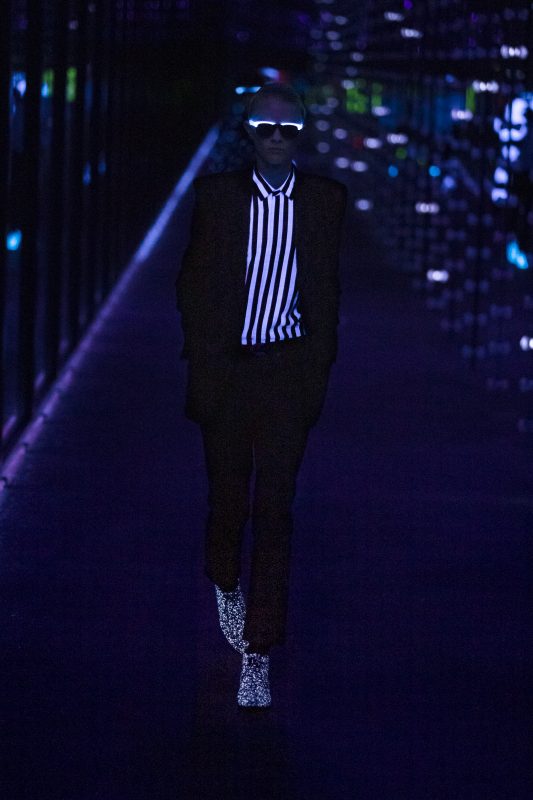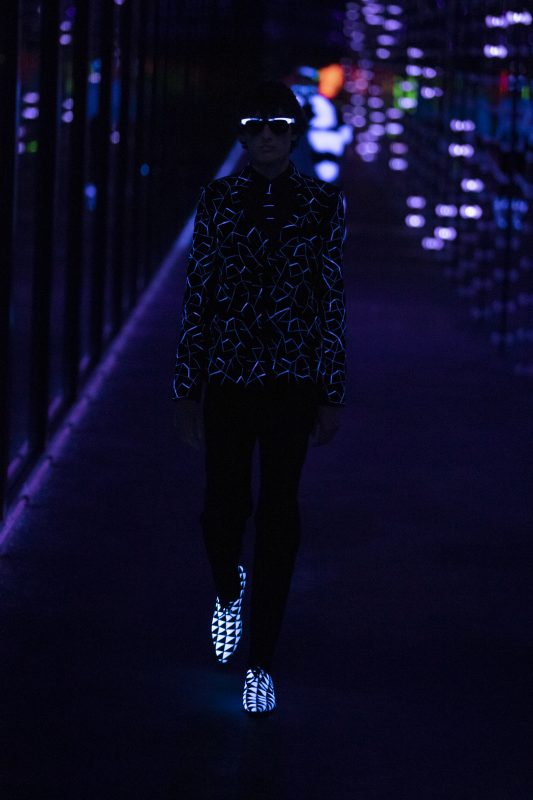 Glittery Chelsea boots amped up the down-to-earth allure of the men's looks, while for the women, skirts resplendent with black feather and sheer mesh tops, brought to mind the Eighties Opium-era decadence.
The colourway consisted predominantly of black and grey assisted in harmonising the shimmer so to maintain a subdued and elegant aesthetic. Meanwhile, the pop of colour came in the shade of red, presented in the likes of a leather biker jacket and a button-up shirt emerging from under a cheetah-print sweater. What is the other eye-catching print? The clean and classic black and white stripes.
Slim-fitting suits – boasting subtle pinstripes and zig-zag patterns – were incorporated into the formal options. Leather and denim pants were thrown into the mix to exhibit a less serious side to the collection. In terms of accessories, furs and fedoras were in the spotlight, especially in the finale, where the show space was turned into a runway rave with a tunnel of black light, infinity mirrors and hundreds of pulsing bulbs. Models walked in fluorescent footwear and shades thereby cementing the Eighties theme. Although it was hard to see the clothes, there was no denying that it was a neat trick.
Discover more about the Saint Laurent Autumn/Winter 2019 collection here.
---