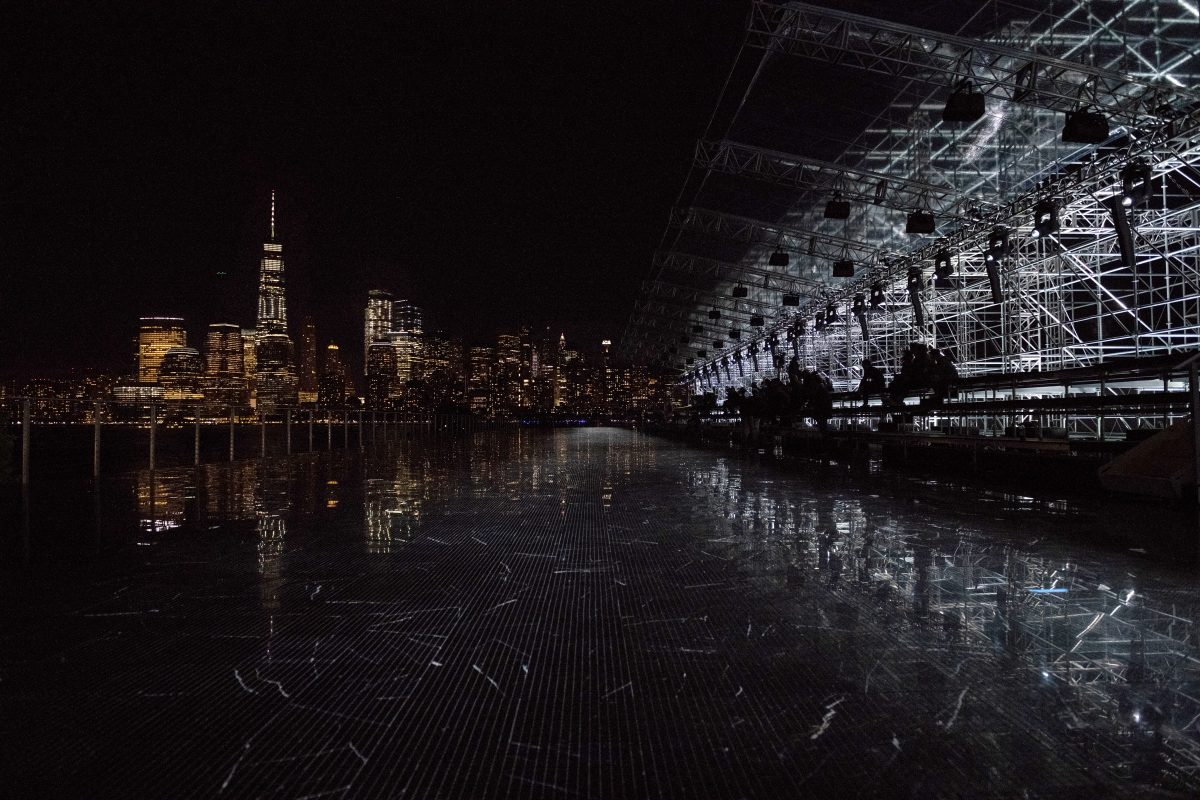 It is no secret that Anthony Vaccarello has a penchant for a dramatic backdrop. With the Eiffel Tower set as backdrop for his Autumn 2018 women's show, Vaccarello ferried guests to Jersey City's Liberty Park for the Men's Spring/Summer 2019 show – his first fully-fledged men's show at Saint Laurent since taking on the creative director role in 2016. It was completed with a star-studded front now stacked with VIPs including Kate Moss, Sebastian Stan, Dave Franco, Ezra Miller, Paul Bettany and 21 Savage.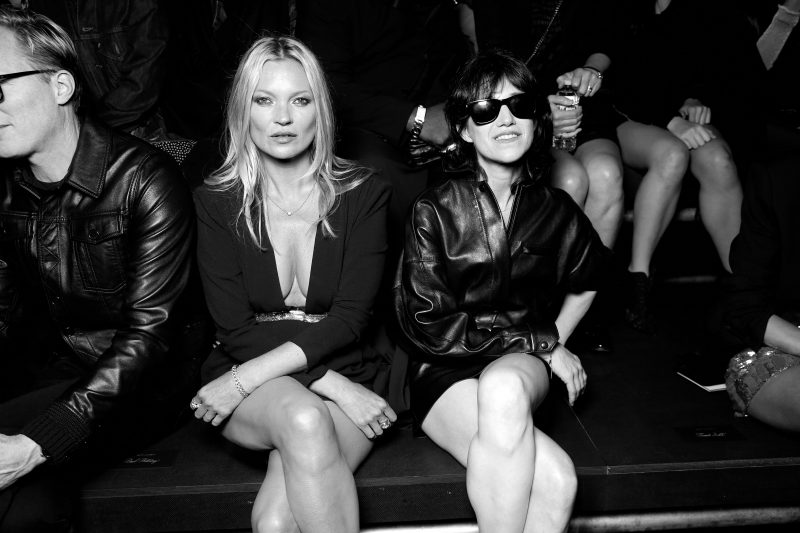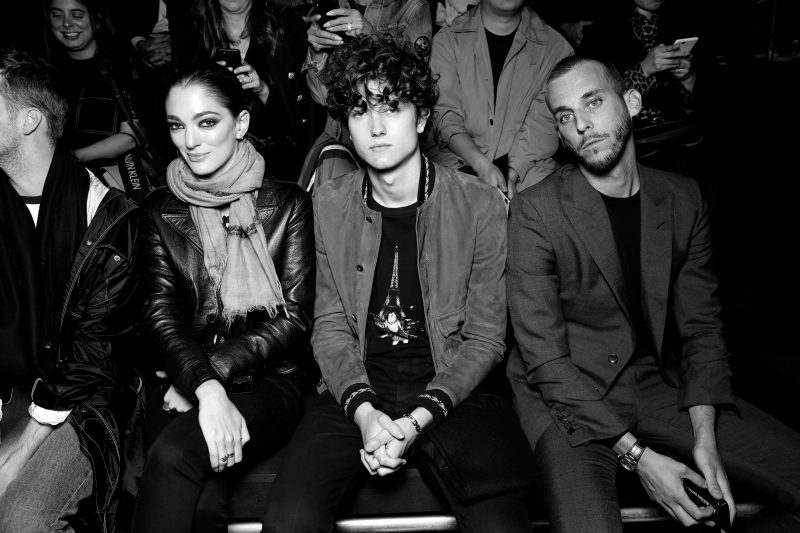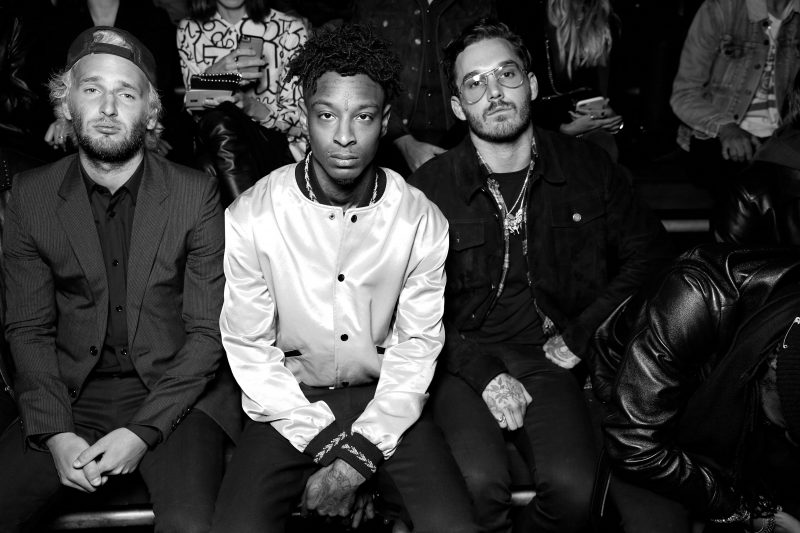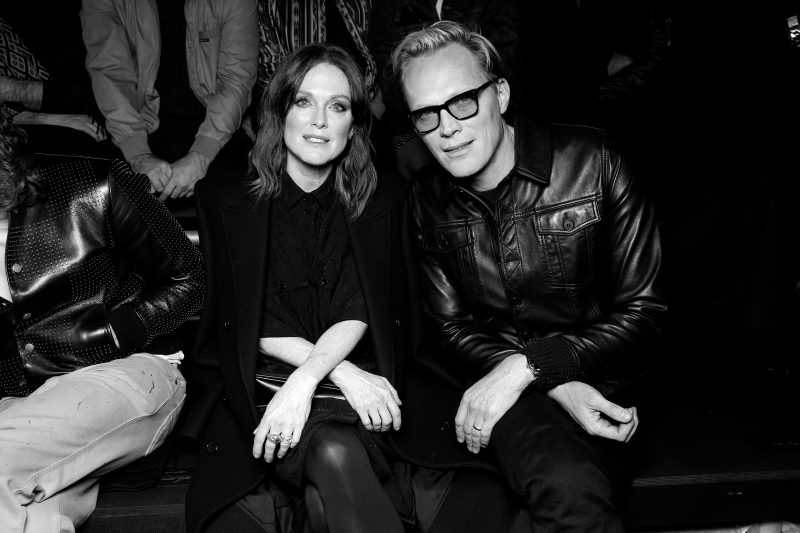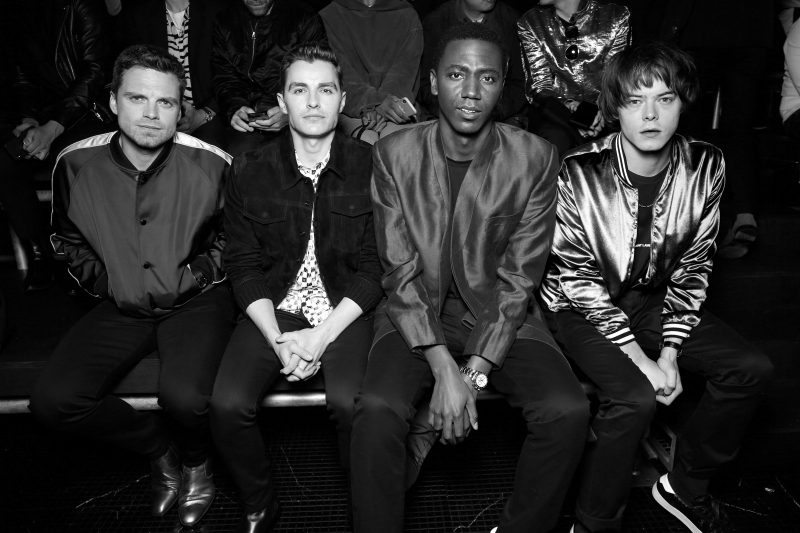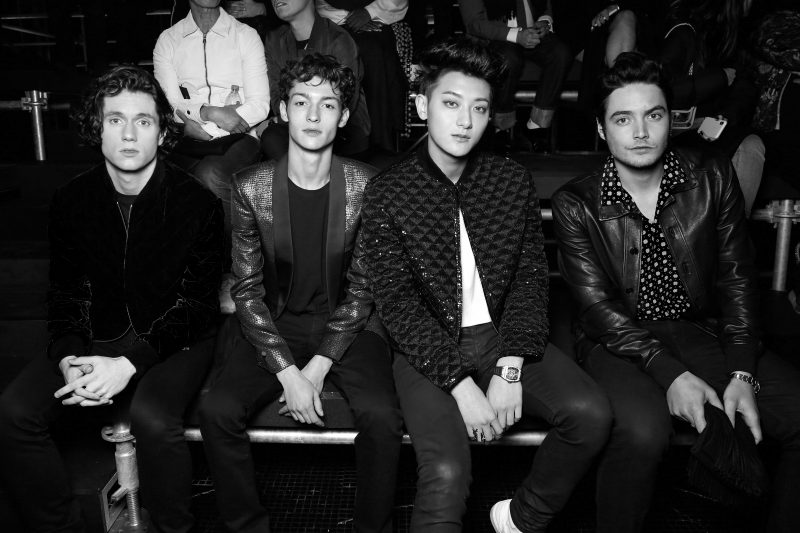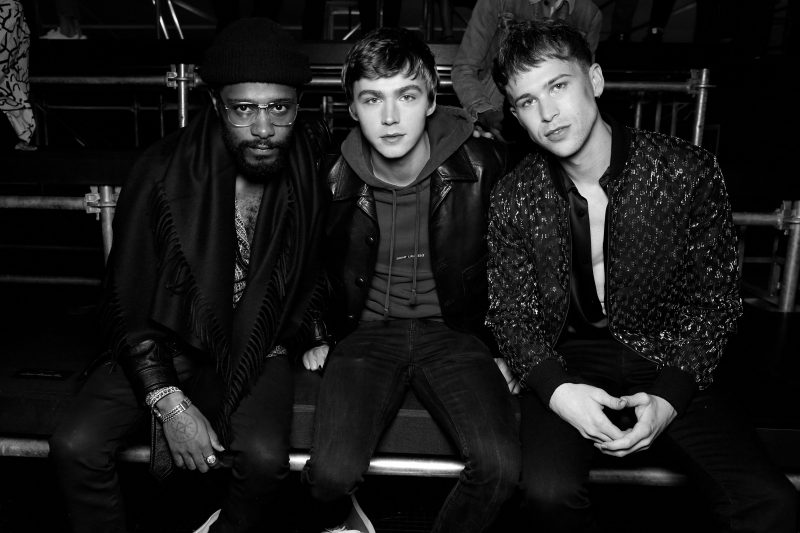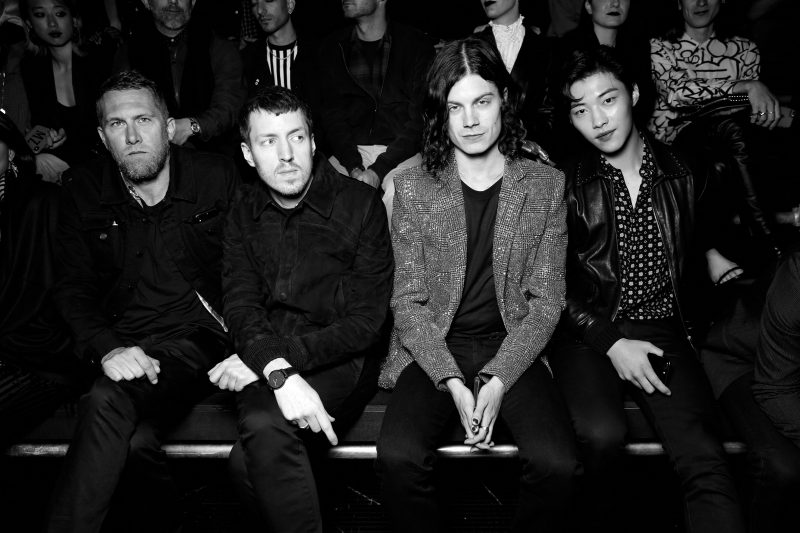 Photo credit: Saskia Lawaks
The prominent Manhattan skyline was sparkling in the background as Vaccarello sent models out onto the vast runway constructed of thousands of square feet of shiny black marble in slim-fitting leather jackets, shirts with Western references and boots with Cuban heels. There were also severely embellished bombers, leather versions of the Safari jacket, sheer shirts and animal prints, and slightly amplified flare boot-cut trousers embellished with a glittery tuxedo stripe as well as the iconic Saint Laurent skinny jeans.
The fine detailing was impeccable: the gold trim on a peaked blazer, distressed denim hoodies, diamanté shirt placket and, patchwork on the boots and beat-up sneakers, for example. His accessories were also strong and significant, and included boat hats, scarves and necklaces – which offered the right amount of indulgent in a time where nothing (even during the after-hours) goes unnoticed.
Saint Laurent's aesthetic intertwined with the 1970s American rocker-chic vibe – especially in looks such as a silver top worn with show-stealing high-waisted pants – was felt through and through. You could almost imagine they were what Yves would wear himself, but reconstructed for the modern-day customers. Vaccarello was quoted saying, "the idea of New York, the idea of icons of New York in the '70s" about the collection. Vaccarello casted 10 female models (one of them Kaia Gerber) and donned them in men's looks to reemphasise the gender fluidity of his works. In the end, it was anything but the standard lap. The show closed with every male model – including models Lennon Gallagher and Jonas Gloer solidly cementing Saint Laurent's cool, compelling allure – bathed in shimmering silver body paint, wearing sequined pants and layered necklaces.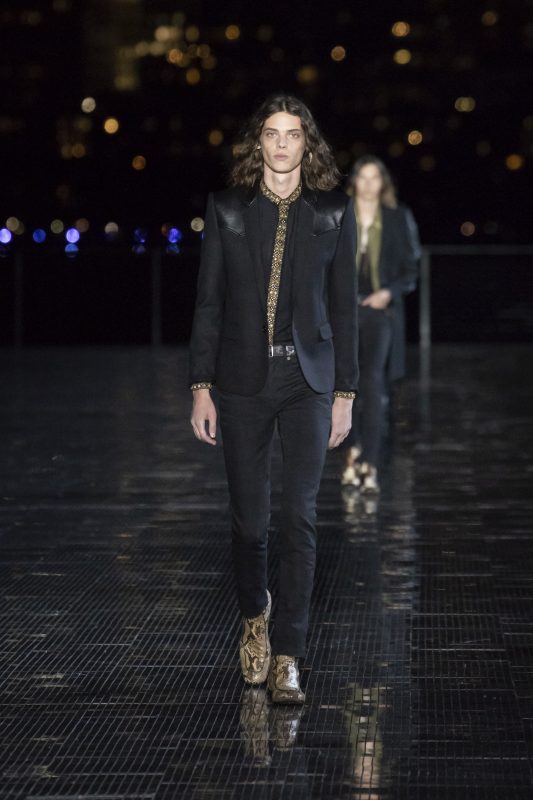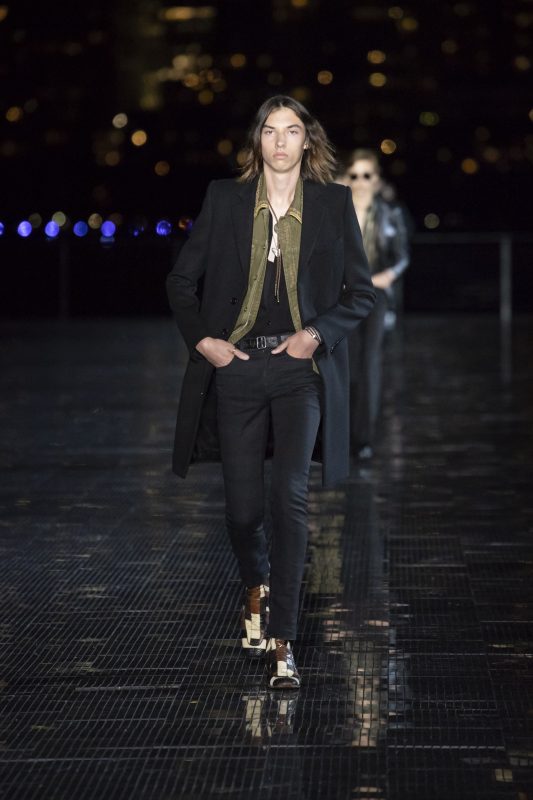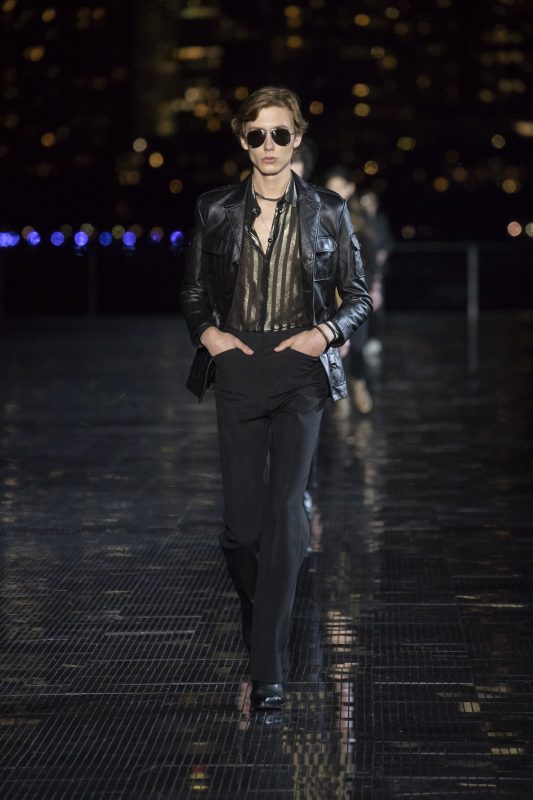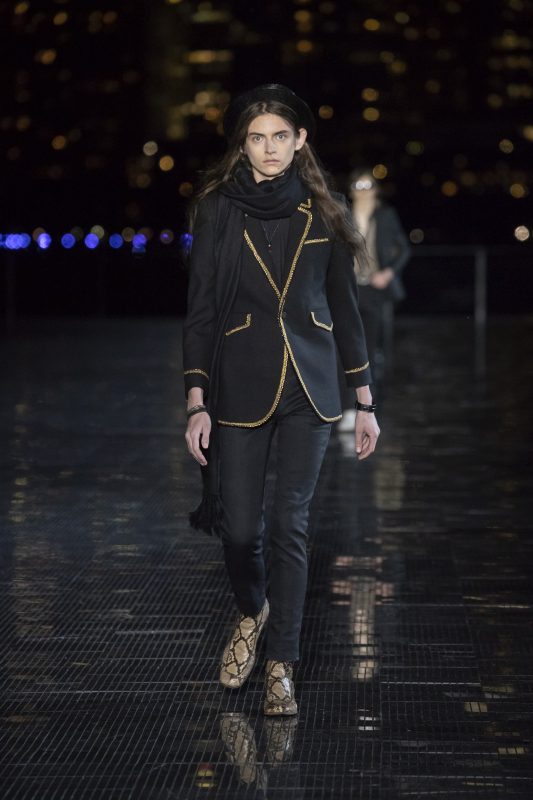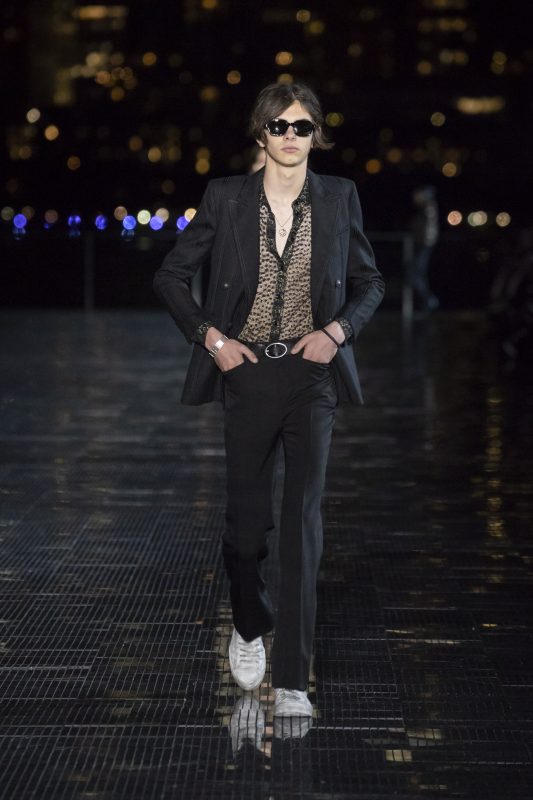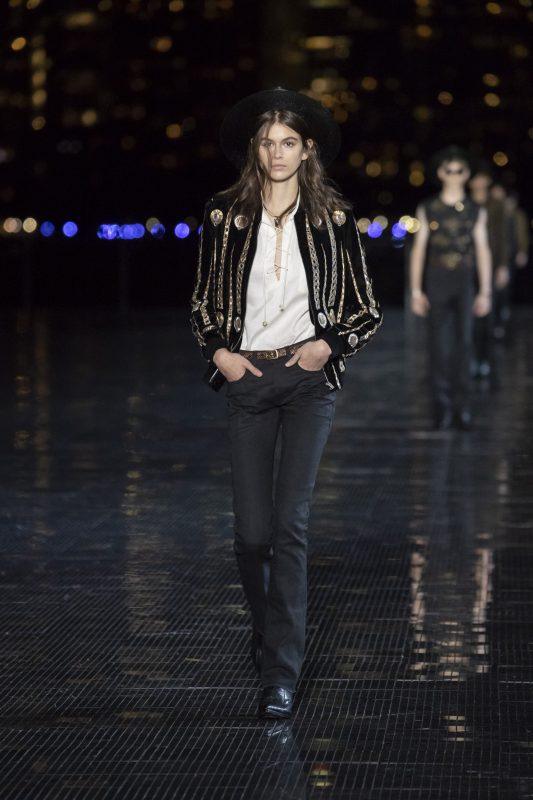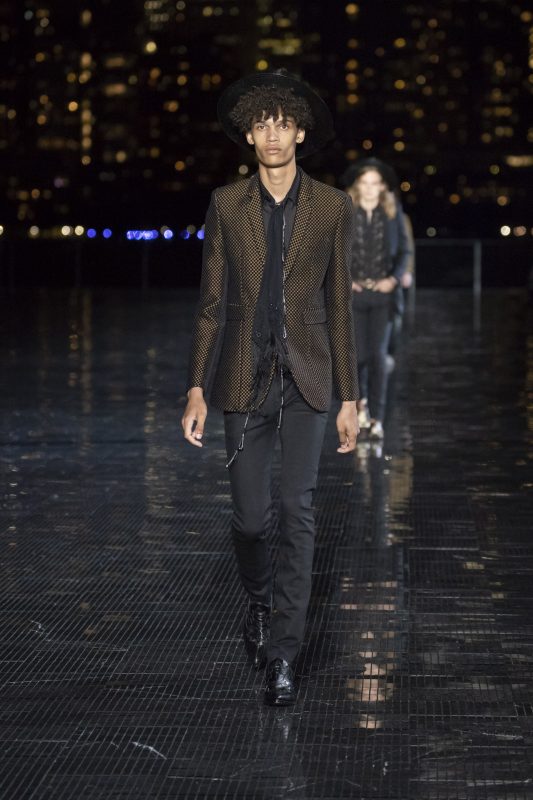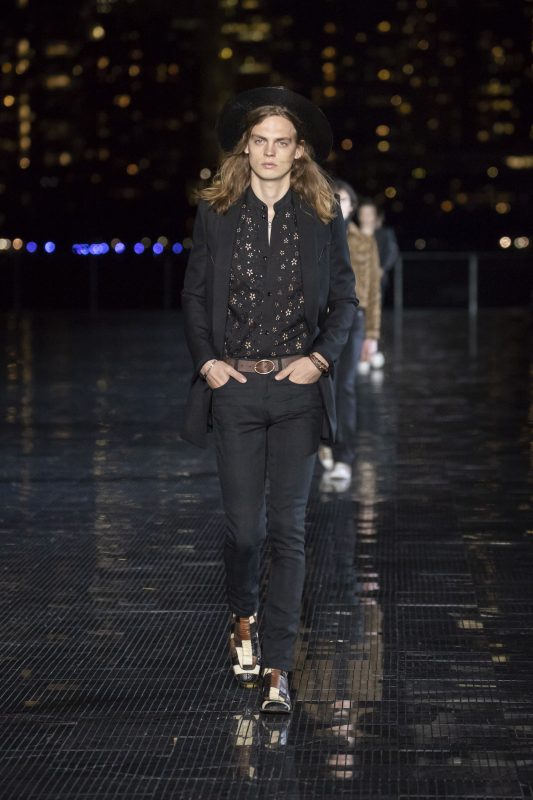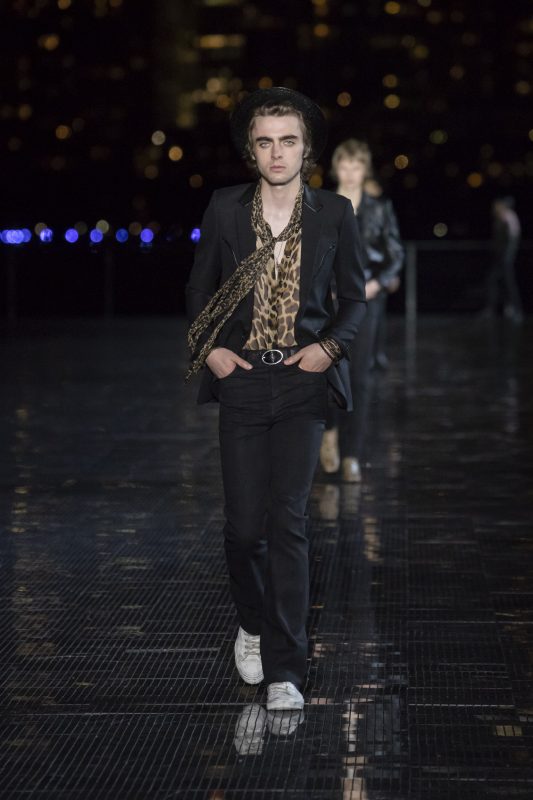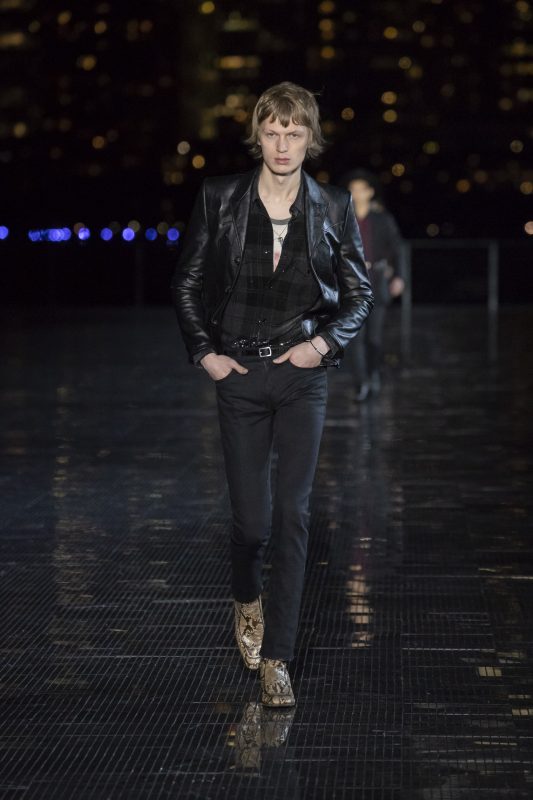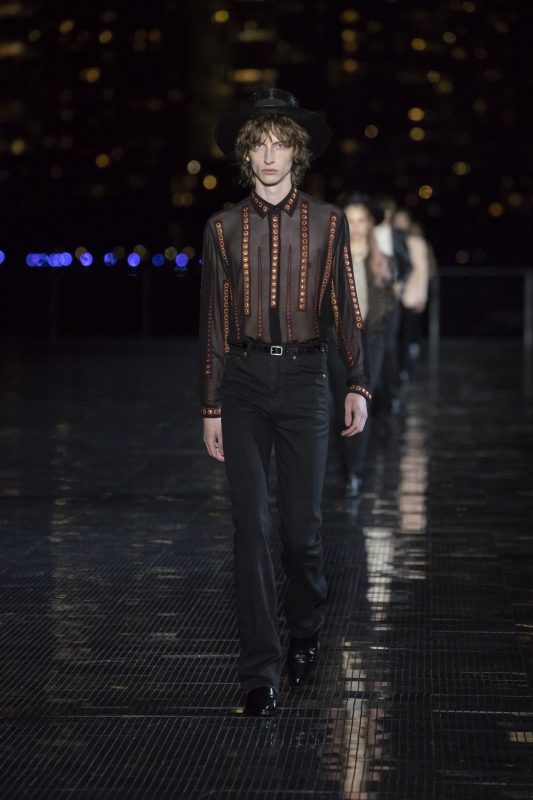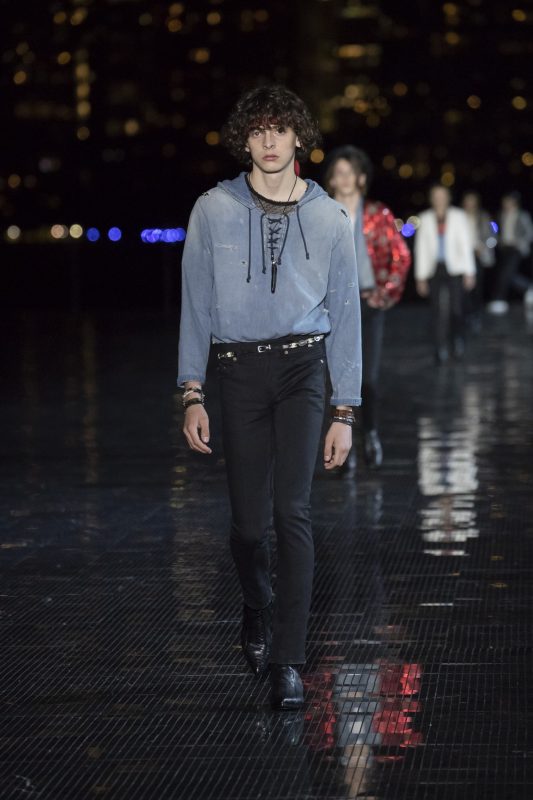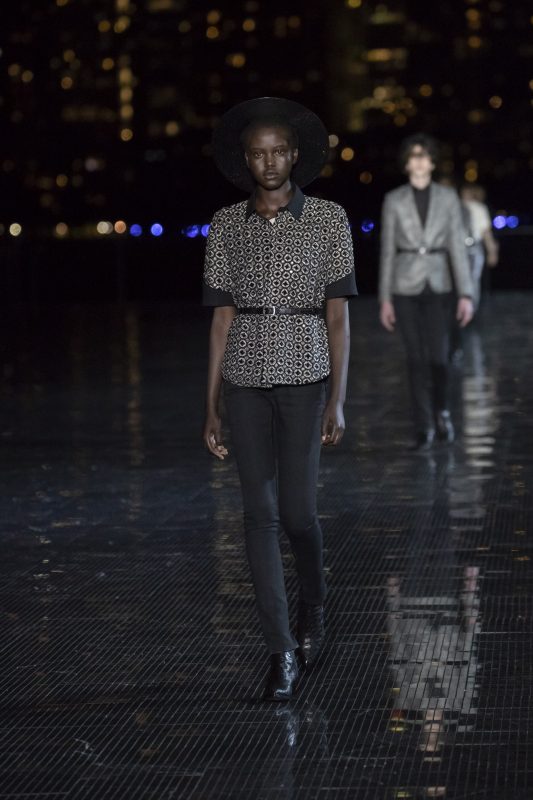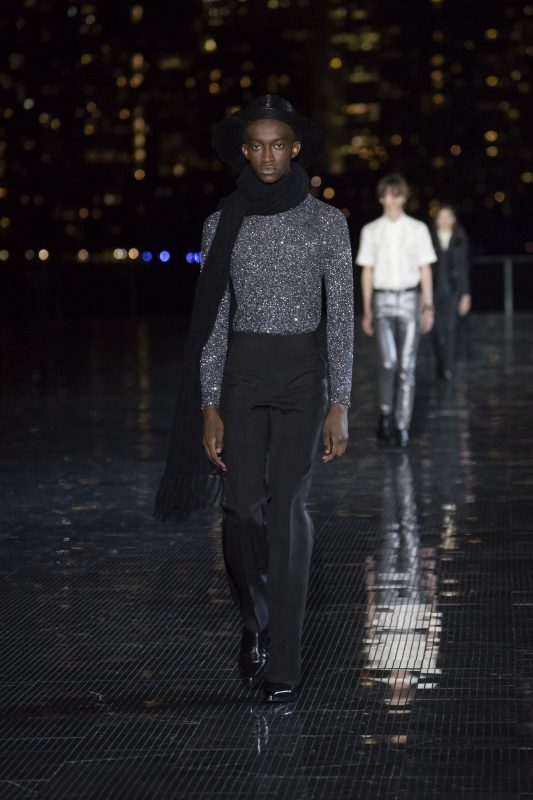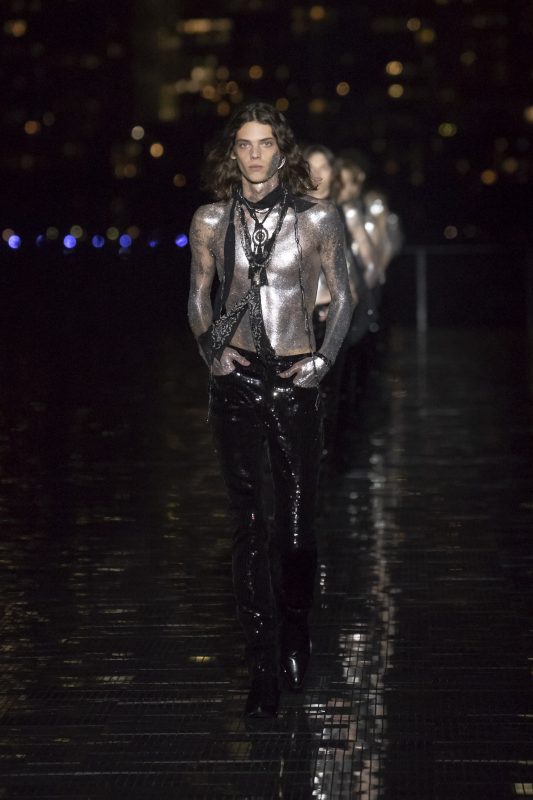 Photo credit: Saint Laurent
Associations can be peril, especially in fashion. Though Vaccarello has continuously proven to us his adeptness at looking to the Maison heritage to stir him to the right direction towards the future – and this was the case with his first fully realised men's collection at Saint Laurent.
Watch the show here: